KnowTechie's most anticipated video games of 2019
Our backlog continues to grow.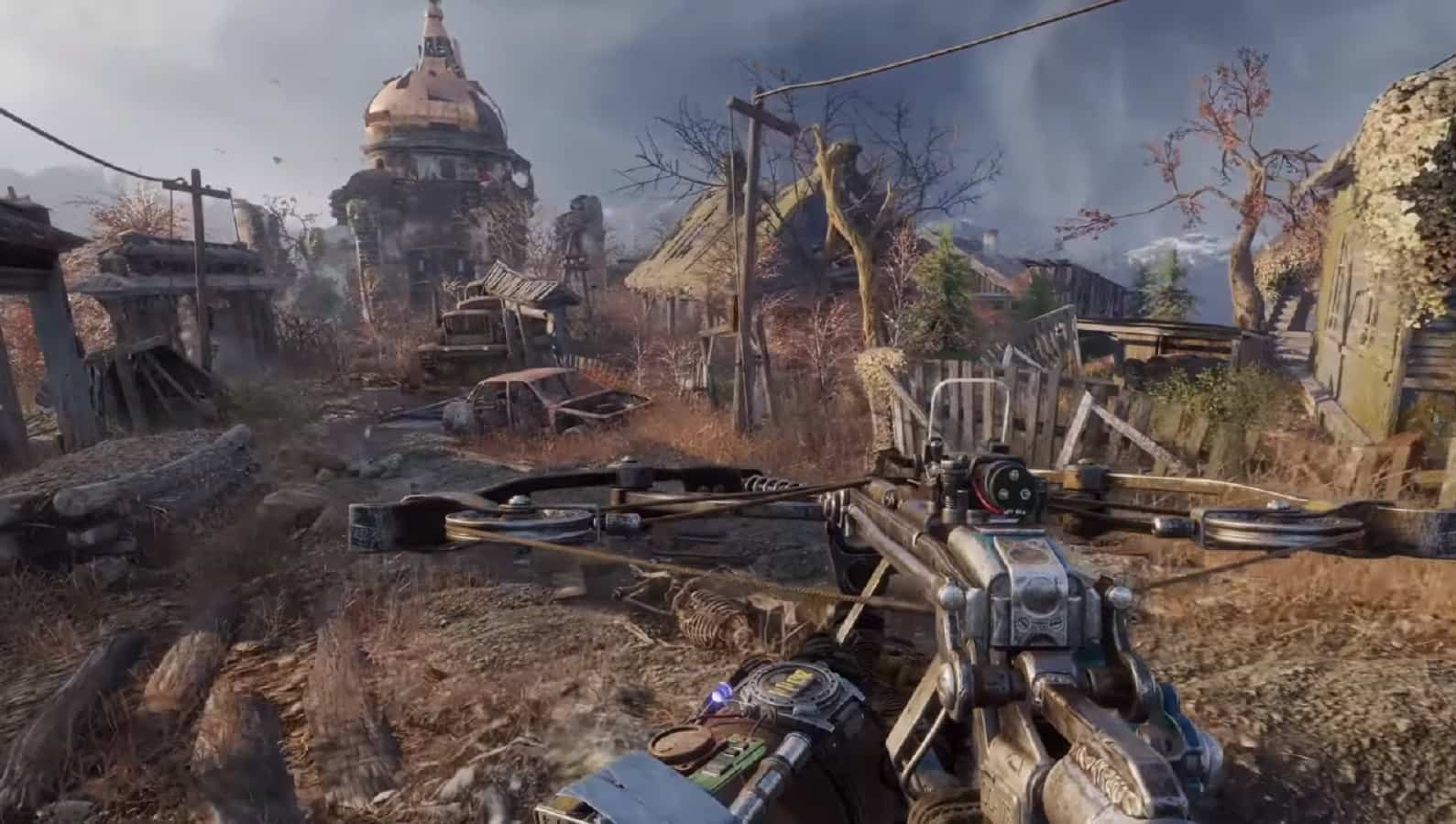 The year is nearly over and what a year it's been for gaming. Blockbusters like Red Dead Redemption 2 and Monster Hunter World had us exploring huge open world locations, Hellblade: Senua's Sacrifice made us all just a little crazy, and God Boy of War warmed our hearts in true chainblade-swinging style.
With the dawn of 2019 coming, it's time to look forward to what gaming gems will be unleashed in the coming year. 2019 might be the swansong year of the current console generations. Xbox is working on its Scarlett family, PlayStation has the PS5 in development, and even Nintendo has a rumored upgrade to the Switch console. With that in mind, this could be a bumper year for gaming before the next-gen games come. Remember how many good games came at the end of the PS3 era?
Maybe you've not finished the games you picked up in 2018. That's okay, neither have I (or the ones I picked up in the 10 years prior) but it never hurts to look. Unless you're looking directly at the sun – don't do that.
Without further ado, let's look at our pick of next year's releases:
Tom Clancy's The Division 2
Platforms: Xbox One, Playstation 4, PC
Release Date: March 15, 2019
Developer: Massive Entertainment
Joe Rice-Jones: To date, I've spent 200 hours plus in the first game in this series of squad-based, third-person tactical shooters. I was overjoyed when news of a sequel came out and really look forward to sinking all my available spare time into fighting my way into the countries Capitol. If DC falls, so does America so we go when called, Agents. It's been seven months since the smallpox crisis started in New York and the whole country is in disarray. Team up with other activated Division Agents and get back control of DC.
In a first for a game of this kind, Washington, DC is faithfully reproduced in 1:1 scale, complete with colorful neighborhoods, national monuments, and other sightseeing opportunities. Not that you'll get time to see any of them, as you'll be cleaning up the multiple factions vying for ultimate control of the city, and the country.
Price: $59.99 | Amazon | GameStop
---
Kingdom Hearts III
Platforms: PlayStation 4, Xbox One
Release Date: January 25, 2019
Publisher: Square Enix
Josiah Motley: Kingdom Hearts
has been a "top 10" experience ever since it released way back in 2002. The story, the fighting, the mixture of Square and Disney, it did a lot right. The second full title was equally impressive, with various spin-offs and other content that bolstered the game world.
To try and explain the story would be futile in this small box, but if you like RPGs, real-time fighting, Disney, and fleshed out characters, you're not going to want to miss this.
Now, we're getting ready for the release of Kingdom Hearts III, and honestly, it's not only one of the most anticipated games of 2019, but for me, of the entire freaking decade. Hopefully, it doesn't suck.
Price: $59.99 | Amazon | GameStop
---
Ace Combat 7: Skies Unknown
Platforms: PS4, Xbox One, PC
Release Date: January 18, 2019
Publisher: Bandai Namco
Kevin Raposo: One thing that is known about your boy is that I like practically any game that lets you fly any sort of killing machine. And with the seventh installment of Ace Combat, you know your boy is going to keep himself quite busy with some gnarly dogfights and skirmishes.
What makes this game so special is that this is the first Ace Combat game to hit current-gen consoles. Meaning, this is isn't going to be your traditional Ace Combat game. The game highlights photorealistic visuals, authentic and futuristic aircraft to fly, a new storyline, online PvP, a new graphics engine, and a suite of futuristic weapons.
Oh, and it's available for PSVR too which should be an amazing experience for anyone who's been patiently waiting to play this game in virtual reality.
Personally, I can't wait to fire up the bong, launch Ace Combat 7: Skies Unknown, and just let the missiles fly.
Price: $59.99 | Amazon | GameStop
---
Metro Exodus
Platforms: Xbox One, PS4, PC
Release Date: Feb 15, 2019
Developer: 4A Games
Kirill Perevozchikov: In an unexpected move from the publisher Deep Silver, Metro: Exodus will now release on Feb 15. What does it mean to us? Basically, we will get to explore the delicious post-apocalyptic wilderness three days earlier.
Metro 2033
and Metro: Last Light
were among the best post-apocalyptic shooters, though calling them just "shooters" is a bit of understatement. They featured stealth, open design and a believable game world set in the catacombs of Moscow Metro system (coincidentally, one the biggest nuclear shelter in the world).
Metro: Exodus takes it a step further: you'll get out from the underground to explore the world ravaged by a nuclear holocaust. We got to try it at Gamescom 2018, and it plays much more like Crysis and Bioshock now – the maps are vast and open-ended, while still maintaining that attention to detail and human drama that was amazing in the first two games.
Price: $59.99 | Amazon | GameStop
---
Anthem
Platforms: Xbox One, PS4, PC
Release Date: Feb 22
Publisher: Electronic Arts
Kirill Perevozchikov: Anthem is a strange game. It's a bit like Destiny in a sense that you shoot sci-fi enemies with your buddies to get better gear to be able to shoot bigger, badder sci-fi enemies for even better gear. It's a 4 player co-op, with a "game as service" model which means that, yes, the story will continue in the DLC for years.
There's a good deal of Mass Effect because BioWare is developing the whole thing and so the world is created from scratch and, allegedly, rich with memorable characters and tough decisions (though the story part is only playable solo, which is a bit confusing). That also means that the shooting feels a lot like Mass Effect: Andromeda.
It also lets your pilot badass mech-suits with jetpacks, which makes the whole thing approximately a thousand times more interesting. Your suit (or "javelin" ) can fly, hover and even go underwater. It adds a whole new level of verticality and mobility which promises tons of fun. Plus, you'll be able to switch classes mid-game, so you'll never need to start a new run to try that warlock ability.
Price: $59.99 | GameStop | Amazon
---
Resident Evil 2
Platforms: Xbox One, PlayStation 4, PC
Release Date: January 22
Publisher: Capcom
Josiah Motley: I'm quick to criticize a remake of a game or movie, but when we're talking horror, more specifically, Resident Evil, I'm all for a return to the scary if it means improved controls, graphics, and cinematics. Which is exactly what Capcom is doing with its remake of Resident Evil 2.
Featuring modern graphics, Resident Evil 2 is more of what you love, and could be a great game to add to your collection if you're into horror titles.
Price: $59.88 | Amazon | GameStop
---
Trials Rising
Platforms: PC, PS4, Xbox, Switch
Release Date: February 26th, 2019
Publisher: Ubisoft
Josiah Motley: I've always loved hated the Trials games, but only because I'm not that great at them. If you're looking for something that is easy to pick up, but hard to master, this might be worth your time.
Trials has you riding a tricked out dirt bike (you have different options depending on your playstyle) and have to go through progressively more difficult tracks. It's not completely 2D, but closer to 2.5D. It's basically a dirt bike platformer and Trials Rising looks to continue the tradition.
Price: $24.99 | Amazon | GameStop
---
Travis Strikes Again: No More Heroes
Platforms: Switch
Release Date: January 18, 2019
Developer: Suda51
Joe Rice-Jones: This isn't really a sequel to the No More Heroes franchise, more of a spin-off with all the crazy, beam-katana wielding insane bouts of violence that fans of the series have come to expect. Set seven years after the events of the sequel, Travis is in the crosshairs of Badman, out for some paternal payback for the slain Rank #2 assassin Bad Girl.
Before revenge can be completed, both of them are sucked into the Death Drive MK-2 game console, forcing them to survive through deadly versions of beloved worlds from indie hits.
The one question I have – is the "toss off the Wii remote
to recharge the beam katana" in the Switch game and will the smaller controller make me feel like less of a man?
Price: $39.99 | Amazon | GameStop
---
Crackdown 3
Platforms: Xbox, PC
Release Date: February 15, 2018
Publisher: Microsoft Studios
Finally, the long-awaited third game in the Crackdown
series is seeing the light of day. While the destruction engine that runs on Microsoft's Azure platform means that the full scale will only be in multiplayer modes, that doesn't mean it will be any less fun in single-player.
Take on the mantle of a super-hero cop and get out there and cause mayhem, all in the name of crime prevention.
Price: $59.99 | Amazon | GameStop
---
Sekiro: Shadows Die Twice
Platforms: PS4, Xbox PC
Release Date: March 22, 2019
Publisher: FromSoftware
Josh Knowles: What do you get when you cross Tenchu: Stealth Assassins
with Dark Souls? Well, if E3 coverage is to be believed, the answer is Sekiro: Shadows Die Twice. To be more honest here, watching clips and bursts of gameplay online as of Gamescom shows me that Sekiro is more or less an evolution of Bloodborne
, as it was over Dark Souls.
Unlike FromSoftware's main series, Sekiro doesn't take the limitations of speed and verticality to punish the player. Instead, the game appears to reward making use of jumps and grappling hooks, all while dashing around and quickly cleaving foes apart. The game looks familiar enough that fans of the genre should feel at home, but the expanded maneuverability looks to create some incredibly interesting experiences in what will be likely the most punishing game of 2019.
Everything about this one looks like a labor of love from FromSoftware. I can barely wait to get my hands on it and you should probably be hyped as well if you enjoy a good "Souls-like" game.
Price: $59.99 | Amazon | GameStop
---
Jump Force
Platforms: PS4. Xbox, PC
Release Date: February 15, 2019
Publisher: BANDAI NAMCO Entertainment
Josh Knowles: 2018 was a year that found me getting back in touch with my anime-watching roots. Coincidentally, we also saw some fantastic anime-based games make an impact this year and anime is taking the world by storm currently. Why does this matter? Shōnen Jump, which is like Japan's Marvel, has teamed up with BANDAI NAMCO to create perhaps the most ambitious crossover fighter in history in Jump Force.
Taking characters from their 50-year library, Jump Force tells a story of our world and the Shōnen Jump world being smushed together, causing more realistic-looking versions of characters like Goku, Naruto, Luffy, Asta and more to duke it out over the fate of both of our universes. Not only does the game look cool, but it is an homage to some of the greatest characters to be put on right-to-left panels.
When I got a chance to play Jump Force in its early alpha, I was shocked at how smooth everything seems to flow together. Could this be the next big fighter? Perhaps? Will characters from Jojo's Bizarre Adventure and My Hero Academia be included? They better damn well be. Will I be getting this one? Well, if everything goes according to *keikaku (Note: keikaku means plan)
Price: $59.99 | Amazon | GameStop
---
Bloodstained: Ritual of the Night
Platforms: Probably everything
Release Date: 2019
Publisher: 505 Games
Josh Knowles: Koji Igarashi is the father of the modern Castlevania. As the mind behind games like Symphony of the Night and every Castlevania title from 1997-2010, IGA has really been the mind behind what we refer to these days as Metroidvania's.
Unfortunately, due to a messy separation from Konami, IGA won't be working on any more Castlevania games, but thanks to one of the world's fastest and most successful Kickstarter campaigns, we will be getting a fully-funded "Igavania" game out in 2019. Taking many nods from the gameplay styles that he used to make Castlevania an absolute beast for over 13 years, IGA and his team are bringing Bloodstained: Ritual of the Night to every imaginable console out there, except phones.
I played the early backer demo of the game and also played both E3 versions as well. This is THE game that Metroidvania fans have been waiting for and with such a successful Kickstarter campaign to boot, I can almost guarantee it will be worth the wait.
Price: N/A
---
Rage 2
Platforms: PS4, Xbox, PC
Release Date: May 14, 2019
Publisher: Bethesda Softworks
Josh Knowles: As soon as Andrew W.K. came on stage to blast his Chucky Cheese-rock to celebrate the announcement of Rage 2, my interest was piqued. When I saw that Bethesda had turned an effectively decent Mad Max-style game into more of a Borderlands homage, I became far more interested. After seeing the gameplay that features rich and robust locales where you will fight and slaughter mutants and marauders with a devil-may-care attitude, I was ready to sign up.
Does Rage 2 have the potential to be game of the year material? No, I don't think so. However, with the stylish designs and the over-the-top action that we've seen so far, Rage 2 could be just the game to hold everyone over for until we get a real Borderlands sequel.
I really hope this one is good. Bethesda really hasn't given us any reason to not trust them recently, have they?
Price: $59.99 | Amazon | GameStop
---
To infinity and beyond!
If you've gotten this far, well done. I know we said we'd only put concrete release dates on this list – but some games are just too good to leave off. Here are the games that we'd really like to release in 2019 that we know are in development.
Beyond Good & Evil 2
Platforms: PS4, Xbox One, PC
Release Date: TBC
Publisher: Ubisoft
Joe Rice-Jones: Finally, after 15 years Michel Ancel and his team at Ubisoft brings us the sequel to 2003's beloved Beyond Good and Evil, featuring Jade and Pey'j. Wait, no that's not quite right. We're getting a prequel to their adventures, spread in a cyberpunk melting pot full of anthropomorphic animals, spaceships, piracy, and pretty girls. Sounds like a standard day in the life of Luc Besson to me, which would be amazing.
Everyone has to come from somewhere, and your character comes from the bottom. Literally. You might not have anything but your two arms, legs, and your wits (although we're not sure about that last one), but by gosh – you're going to be a pirate one day! Claw, bite and shoot your way up the social ladder so you can eventually pull off heists on multiple planets and live that dream.
Beyond Good and Evil 2 | Amazon
---
Bayonetta 3
Platforms: Nintendo Switch
Release Date: TBC
Developer: Platinum Games
Joe Rice-Jones: We know that the hirsute bullet-slinging witch is back thanks to the above all-too-brief trailer of Bayonetta's all-too-brief-briefs, so we'd really love to see Platinum manage to get the game out in 2019. Tongue-fully-in-cheek for this one, as Bayonetta looks like she's actually losing against a mysterious purple flamed enemy.
Expect to rage, laugh and rage some more when your button pressing precision is tested once more. Is it the Angelic Hosts you're fighting again? Maybe the Demons? Maybe, just maybe, there's a third vengeful party that has come to get spanked? Hopefully, we don't have to wait too long to find out.
---
The Outer Worlds
Platforms: Xbox, PS4, PC
Release Date: TBC
Developer: Obsidian
Joe Rice-Jones: If you were disappointed by Fallout 76, you weren't alone. Maybe the itch will be scratched by this sci-fi RPG from Obsidian Games, the company behind the best Fallout game, New Vegas
, don't @ me. The brief trailer shown off at this year's Game Awards was beautiful, like if Fallout was remade in No Man's Sky's over-saturated universe.
We don't know much yet, but what we do know we love. Your protagonist is a catalyst for change, influencing galactic events by your presence. Marooned in the furthest reaches of space, you awake into a full-on conspiracy that threatens the whole Halycon colony. How it unfolds is down to you. It's tentatively scheduled for 2019, so we can hope, right?
---
Ghost of Tsushima
Platforms: PS4
Release Date: TBC
Developer: Sucker Punch
Joe Rice-Jones: This might be the game that finally makes me buy a PS4 Pro
. If you get told you can be a samurai in a game, you want to play it already, right? What if you then get told you're fighting the Mongol Hordes, in a visually stunning open-world? Are you looking for that pre-order link already?
Ghost of Tsushima looks to draw inspiration from the Tenchu series and might be the closest thing we get to a sequel. Did I forget to mention the grappling hook? Yeah, there's a grappling hook. Everything is better with a grappling hook.
---
Cyberpunk 2077
Platforms: Xbox, PS4, PC
Release Date: TBC
Developer: Projekt Red
Joe Rice-Jones: Ever since I first read William Gibson's seminal Neuromancer and played Shadowrun, I've been dying for a cyberpunk video game to do the source material justice. The Deus Ex series tried but it was just wasn't up to the dystopian corporate world vision to me.
Now that game I've been jonesing for looks to be realized, by Witcher developer, Projekt Red. If anyone had doubts about the fantasy team changing to sci-fi, I hope those doubts are squashed now. In another departure from the world of The Witcher, Cyberpunk 2077 is an RPG in FPS form. I can't wait to spec out my character and get to fragging. It's tentatively scheduled for 'early 2019' which is why it's in the TBC category until we get a concrete date.
---
Half-Life 3
Platforms: PC
Release Date: LOL
Publisher: Valve
Joe Rice-Jones: This entry really is an exercise in futility. It's now been 20 years and one month since Gordon Freeman first donned his Hazardous Environment (HEV) suit. Along the way, he went to an alien dimension, got put into stasis as a "break in case of emergency" hero, and tried valiantly to stop the Combine from completely subjugating the human race.
In the years (literally, it's over a decade) since Half-Life 2 – Episode 2, somehow Valve forgot how to count to 3. Both the expected HL2 – Episode 3, and Half-Life 3, both got lost in the ether. We'll never give up hope that one day the Freeman will get roused out of stasis for one more adventure.
---
Atomic Heart
Platforms: Xbox One, PS4, PC
Release Date: TBC
Developer: Mundfish
Atomic Heart is crazy. It looks like a polished next-gen version of Bioshock set in the alternative Soviet Union where communism never ended. It also has that subtle Metal Gear Solid 3
vibe: secret Cold War facilities, forbidden, alien-like technology, and it somehow includes mechanical clowns.
None of this makes sense, and the Moscow-based developer Mundfish continues to confuse people with increasingly weird teasers. But even beyond all that insanity, one can see some promising signs: a massive game world, weapon customization, good-looking boss battles. While it's not very likely that Atomic Heart will ship in 2019, there's a good chance that we will learn a good deal about it next year.
---
Wasteland 3
Platforms: Xbox One, PS4, PC
Release Date: 2019
Developer: InXile
Wasteland 2
was a competent take on an old-school Fallout genre. You know, before Fallout became Oblivion with Guns? If you don't believe me, get the Switch version, it's pretty darn good.
Now Wasteland 3 goes into the slightly different, more ambitious territory. It adds snowy environments, good-looking Unreal 4 graphics and close-up cinematic dialogs which makes it a hell lot more immersive.
It's also the last independent project of the RPG veterans InXile entertainment that has recently has been bought by Microsoft. Hopefully, the studio will get as much additional funding as needed to finish the game in the polished state.
---
Jedi: Fallen Order
Platforms: Xbox One, PS4, PC
Release Date: Q4 2019
Developer: Respawn
We know very little about Jedi: Fallen Order, a new game by Respawn Entertainment, creators of Titanfall and the original team behind Call of Duty
. We've been told it will feature shooting and lightsabers, and you'll be controlling a padawan that managed to survive after a great Jedi purge called Order 66.
The game is set between Episode III and Episode IV, and the developers promise to keep it canon: meaning no crazy stuff like killing Emperor Palpatine in Star Wars: The Force Unleashed or pulling freaking Star Destroyers from the sky. With a good deal of promising Star Wars games ending up canceled or drowned in the loot box nonsense, there's still hope that EA can finally pull off a decent single-player title.
---
Witchbrook
Platforms: TBA
Release Date: TBA
Publisher: Chucklefish
Josiah Motley: Ok, so this one is a bit bold to put on here, because it doesn't have a release date, but considering how long Chucklefish has been working on the title (with some early rumors pointing to a 2018 release), I feel confident adding this one to the list of anticipated games in 2019.
Heavily inspired by games like Harvest Moon
and Stardew Valley
, Witchbrook has you attending a magic academy in a pixelated world and while not much is known of the actual story, we know a couple things. Fighting, in its current state, is influenced by old-school Zelda titles and you'll spend time in the school and surrounding areas.
Character interactions and dating will play a large roll in the game, but Chucklefish is quick to point out, "It's very young adult literature in a lot of ways. We're taking that idealized heroism away from you and you're just another awkward teenager at a school of awkward teenagers."
---
Final Fantasy 7 Remake
Platforms: Probably PS4 and Xbox
Release Date: Nope
Publisher: Square Enix
Josh Knowles: Believe it or not, Final Fantasy 7
isn't my favorite Final Fantasy game. As a matter of fact, the prequel to the game, Crisis Core, rates higher in my "best ever Final Fantasy list". With that being said, a few years ago, when Final Fantasy 7 Remake was announced, I felt a tinge of hope.
Final Fantasy 7 was a cool game, despite its hang-ups and to see the Kingdom Hearts team get behind rebuilding the game from the ground up made this my game to watch. Then, Square Enix decided to go on full radio silence over the game.
Rumors say that we should see the first glimpses of the game in 2019 but I'm quite unsure. I mean, we've seen nothing outside of a trailer. That both intrigues and horrifies me because with Square, we could be looking at either feast or famine on this one.
I do have to say, I look forward to seeing all those neat characters again and with the rumors of episodic content, maybe Crisis Core will be pulled into the story itself. Maybe.
---
What games in 2019 are you most excited for? Let us know down below in the comments or carry the discussion over to our Twitter or Facebook.
Editors' Recommendations:
Follow us on Flipboard, Google News, or Apple News