KnowTechie's 2018 gaming gift guide of things gamers actually want
Grab one (or ten) of these to be the favorite uncle.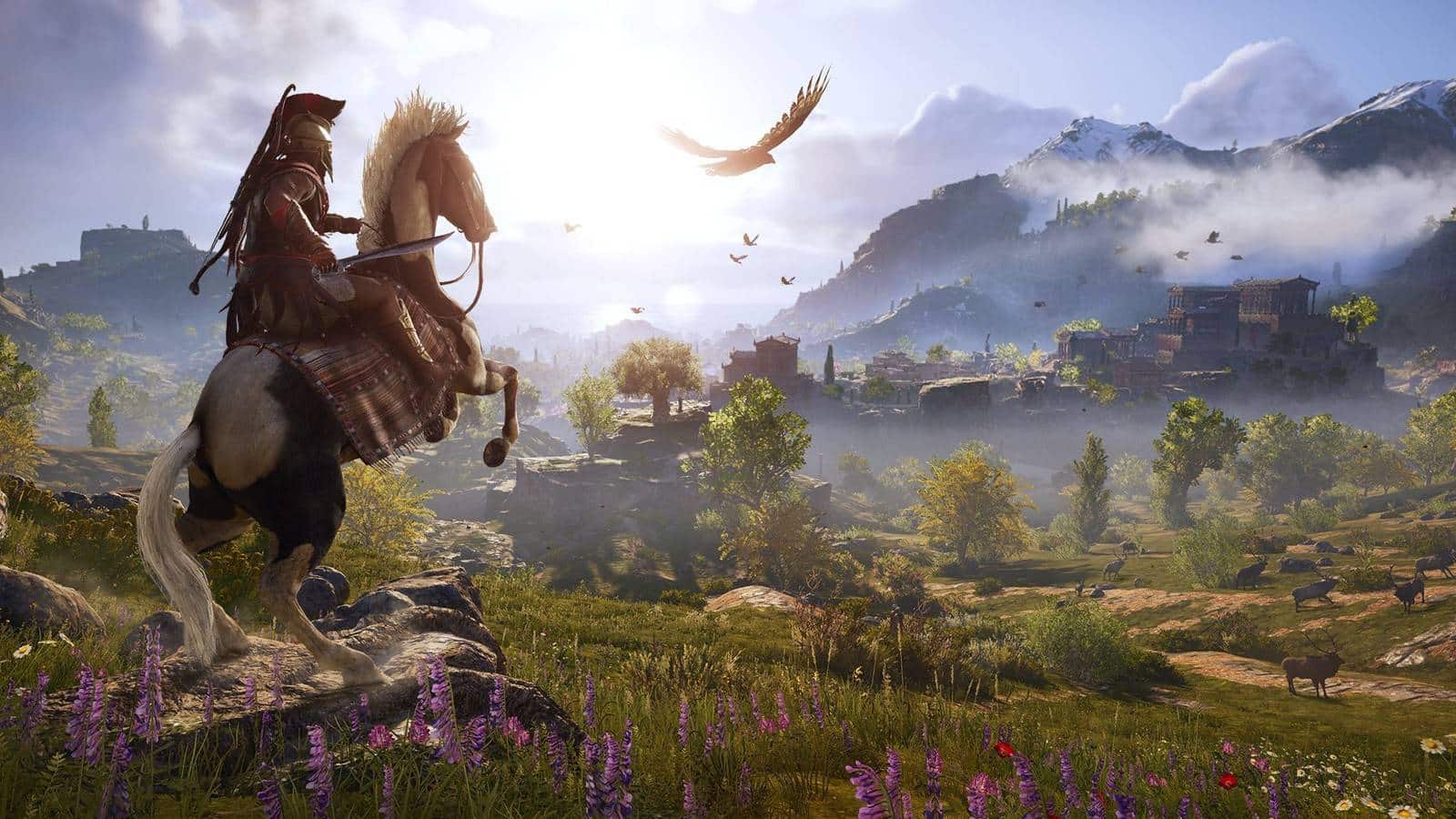 The holiday season is upon us, and along with the eggnog, stretchy waistbands, and godawful pop songs, it's also time for buying gifts for those you love (or tolerate).
The end of 2018 has been a weird one for gaming overall, but there were some absolute gems released this year so we included them in this gift guide. It wouldn't do to not have a snazzy controller to play those new games on, so we threw in a few of those for good measure, and a few sprinkles of cheer that'll last year-round.
Check out the full gaming gift guide below!
---
Xbox Game Pass Membership
By the end of 2018, Xbox Games Pass offers the best bang for your buck among all video game subscription services. Seriously, for $9.99 a month you get all the existing Xbox One exclusives like Halo 5, State of Decay 2, Forza Horizon 4, an ever-growing back-compatibility catalog of games for Xbox and OG Xbox, and a solid selection of 3d-party games that are added every month (check out Mutant Year Zero in December – it's XCOM with ducks).
Most importantly, you'll get all the future exclusives too, including Halo Infinite, Gears 5 and Crackdown 3. If anything comes close to Netflix to games, it's Xbox Games Pass.

Build software without devs. Blazingly fast. Trusted by 100,000+ teams worldwide. It's so easy, anyone can use it. Start building now.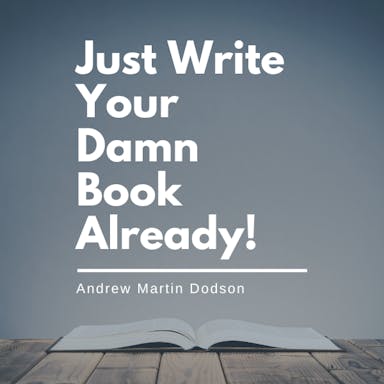 "Just Write Your Damn Book Already" is a printable guidebook that helps you turn ideas into manuscripts. It's affordable and perfect for aspiring authors
Price: $59.99 for 6 months | Amazon
---
God of War
BOYYYYYYYYYYYYYYYYYY have I got a deal for you! Once you're in the Holiday Spirit (not Uncle Bob's spiked eggnog, the post-shopping murderous one), pop this into your PlayStation 4 to take out your frustrations on some Norse Gods.
Really this should be called Son of War, cause Kratos's snotty offspring follows you around like a lovestruck puppy, whining like a white girl when Starbucks runs out of Pumpkin Spice and almond milk. You might think about getting it for your nephew and becoming "that cool uncle" but then your sister probably won't speak to you for the next decade. Worth it or not?
Price: $39.59 | Amazon
---
Xbox One Elite Controller
*Slaps top of box* This bad boy can fit so many 360noscopes under the hood. There are a million custom controller companies out there that add extra paddles or buttons onto the, frankly great, Xbox One Controller but there's only one Xbox.
This first-party controller is worth the price premium, with wireless connectivity, rubber grip, magnetically connected thumbsticks for on-the-fly customization and metal paddles so you can no-scope to your heart's content without lifting your thumbs off the sticks. It also features integral trigger-locks, so you don't have to tire out your precious killing fingers by pulling too far.
Price: $139.00 | Amazon
---
Nintendo Switch Online Membership
A perfect gift for any of your friends with the Switch: an annoying subscription that no one wants to buy but kinda has to. Because how else are you supposed to play your Diablo 3, your Mario Kart 8 and your Dark Souls: Remastered?
Yes, there's no built-in voice chat, you'll have to use a smartphone app. Yes, the NES classic selection sucks. We know. But you can get a year's worth of subscription for just 20 bucks on Amazon, which makes it a great gift if you're on the budget.
Price: $19.99 | Amazon
---
Nintendo Switch
If there's a gamer in your life and for some reason, you still haven't got them a Nintendo Switch, we seriously have to ask how much you really love them.
Honestly, with games like The Legend of Zelda: Breath of the Wild, Super Mario Odyssey, Fortnite, Rocket League, and a whole mess more of amazing games – there's really no reason not to get one. I mean, there's a reason why this thing is selling like hotcakes, it's seriously one of the best gaming consoles on the market.
Price: $299 | Amazon
---
No Man's Sky
If you have a stoner on your shopping list, you absolutely need to buy this game right now. Seriously. Whether it's for a loved one or someone that annoys the crap out of you, this game will surely keep them glued to a TV for hours. There's literally so much a player can do in this game.
Here's how Josiah Motley sums up the game in his review: "Much of No Man's Sky requires the players to create their own game. This isn't for everyone, but if you are looking for a (very) open-world experience with amazing sites and countless things to do, then there is a lot of good here."
Price: 27.99 | Amazon
---
Red Ded Redemption 2
Sure, it's not game the of the year (even though it should be), but if someone you know still hasn't had the chance to pick up a copy of this game, then this should be the first game you should buy them.
Here's how our very own, Curtis Silver, describes the game in our review: "Red Dead Redemption 2 is the quintessential old west game in the sense that it not only takes place in the old west, but gameplay truly embodies the swaggering, staggeringly dull pace of a world without modern technology and proper fast travel. Like the old west, the game is tedious and beautiful."
Price: $59.99 | Amazon
---
Marvel's Spider-Man
If someone on your shopping list owns a PS4, do yourself a favor and add Marvel's Spider-Man to your shopping list. It's arguably the best Spider-Man game to date. You literally get to play Spider-Man in an immersive open-world New York City detailed down to the tee.
Not to mention the insanely slick web-swinging system that lets you swing from building to building just like the superhero performs in all the movies. Truthfully, this is one of the best games to ever grace the PS4 and it would make the perfect gift for any gamer in your life.
Price: $59.99 | Amazon
---
Thrustmaster T.16000M FCS HOTAS Controller
No, it's not a sex toy but it's just as fun. Using a HOTAS is kinda important for flight games and Thrustmaster makes some of the best in the business. If your gifting budget doesn't stretch to the spendy Warthog model (unless it's a gift for yourself), check out this model that was designed in partnership with Frontier Developments for Elite Dangerous.
At $113, you'll still get the same precision targeting on the joystick that is used on the Warthog model, plus all the buttons your flight-sim-loving cousin can push. It also has a separate throttle, so would-be-Icemen can really fly high.
Price: $112.99 | Amazon
---
Thrustmaster TMX Force Feedback racing wheel for Xbox One and Windows
If racing sims are more their speed, this $199 wheel controller with pedals will be right up their alley. Equipped with a 900-degree Force Feedback system, a mixed belt-pulley and gears system with metal ball-bearing axle provides a realistic driving experience while they're sliding off the hills of Greece in Dirt Rally.
It's the ideal way to perfect your toe-heel action without the risk of injury.
Price: $199.99 | Amazon
---
Thronebreaker: The Witcher Tales
I don't know about you, but a large amount of my time playing The Witcher 3 was spent chasing after NPCs to play Gwent with. Not everyone agreed to play me, which left me with the sads. Thankfully, Thronebreaker takes that Gwent experience, tweaks it into a great standalone game, and then weaves a story of Royalty, betrayal, war, and monsters; all set in the Witcher's evocative world.
Take on the mantle of Meve, Queen of Rivia and Lyria, as she fights to repel the Nilfgaardians and take back her shattered kingdom.
---
EA Sports FIFA 19
If you play Madden more than you wash between the crevices of your body, then FIFA 19 is not for you. You think American Football is the be-all end-all of sports, in which overpaid large men have to take oxygen after short sprints and spend most of their time standing around. That's not fútbol, that's the gym.
Fútbol is the world's sport, and FIFA 19 is the latest version of that sport from EA. Nothing encapsulates the excitement of what you call soccer more than scoring a goal in FIFA. There is no downtime, defense and offense constantly switch. Fútbol is an engaged and engaging sport, and playing it on your console is as well.
When it comes to sporting games, there is nothing better than lining up a free kick as Ronaldo, curving it over the goalies' head as the announcer screams "gooooaaaalllll". The feeling is akin to surviving two consecutive quests in Dark Souls.
Yes, 90% of the gaming I do is in the confines of FIFA, but not only has it been an endlessly entertaining title with an amazing array of teams to choose from, but it has given me a wider appreciation for the greatest sport in the world.
Price: $29.99 (Digital Code) – $79.99 (Champions Edition Disc) | Amazon
---
Evil Controllers
Nowadays, there's a whole bunch of custom controller companies that improve on the designs by the console makers. Evil Controllers are one of the best, and their Evil Shift controllers for Xbox and PS4 bring ergonomic paddles to the underneath so you don't have to move your thumbs off the sticks.
There's a huge number of different customizations you can do here, to get a controller that's personalized to you. They start from $99 and go up to over $200 for a fully-tricked-out controller that'll improve your building skills in Fortnite to no end.
They've also just released an accessible range, working in partnership with The AbleGamers Foundation to make gaming accessible to all.
Price: From $99 | Evil Controllers
---
Pokémon: Let's Go, Pikachu! and Let's Go, Eevee!
While not technically the next "full" Pokémon release, both versions of Let's Go offer a full game that has you revisiting Kanto and working on catching them all. Combining catch mechanics from Pokémon Go and turn-based battles with trainers and gym leaders, there's a lot of good things here. There are eight gyms, the Elite 4, and even master trainers that become available after that.
Oh, and regardless of any of that, you can dress up Pikachu in a bunch of sick outfits and that's worth the purchase price alone.
This title is definitely one for the Nintendo fan in your life and is available now.
Price: $59.99 | Amazon
---
Rocket League
If you like sports games and having fun with your friends, then this should be an instant pickup at this point. Even if you don't like sports, Rocket League has enough great mechanics, cars, and customization options to keep almost anyone interested.
It's freaking soccer and rocket-boosted cars, need I say more?
Rocket League is available on Xbox One
, PlayStation 4, Nintendo Switch, and PC.
Price: $24.99 | Amazon
---
Playerunknown's Battlegrounds for PS4
The OG daddy of Battle Royale games might not be as popular as that Forknife game but that doesn't mean people haven't been waiting for it to drop on PlayStation.
Squad up or battle it out alone across multiple remote island locations. It's out on December the 7th in plenty of time for the holiday fragfest. Preordering gives you two bonuses, Nathan Drake's Desert Outfit from the Uncharted series, and a copy of Ellie's backpack from The Last of Us.
Playerunknown's Battlegrounds is on Xbox
, PC and now PS4
Price: $29.99 | Amazon
---
Super Smash Bros. Ultimate
Listen, we usually tell you to avoid pre-ordering any game but… it's Smash. Plus, by registering your game online with My Nintendo by the 31st of January you get Piranha Plant as a playable character. Sorry Waluigi, maybe next time.
Plus, Nintendo updated the classic GameCube controller – now with USB-C to work with the Nintendo Switch. Now to wait for a four-port adapter…
Super Smash Bros. Ultimate will only be on Nintendo Switch.
Price: $59.99 | Amazon
---
Monster Hunter Generations Ultimate
If you like your gaming with a big side of boss rush, and a main course of component gathering – this is the game for you.
There's the biggest roster of monsters on any console or any iteration of the Monster Hunter franchise for you and up to three friends to hunt in co-op bliss. Plus you can play as a Felyne if you like.
Monster Hunter Generations Ultimate is on Nintendo Switch
Price: $34.99 | Amazon
---
The Elder Scrolls V: Skyrim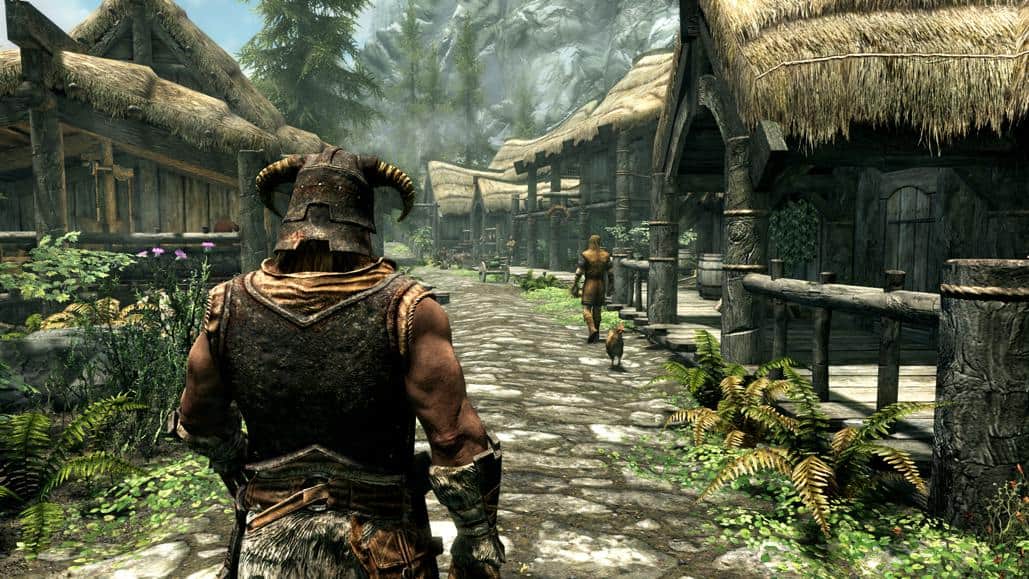 Okay, just hear me out here. You already probably own this on all of your other consoles, PC and even your Amazon Echo. That shouldn't stop you from fostering Todd Howard's plan for world domination and buying it again though. Just like Skyrim VR, Skyrim for the Switch lets you use motion controls to hack, slash and steal your way to victory.
Fus roh just do it.
The Elder Scrolls V: Skyrim is everywhere, just roll with it.
Price: $50.99 | Amazon
---
Bayonetta 2 (Physical Game Card) + Bayonetta (Digital Download)
If you love your RPGs of the action variety, you should check out the dual gems of the Bayonetta series. These were previously released on the WiiU, but unless you're one of the few people that bought one – you probably missed this. Kick, shoot and sass your way through the Angelic Hosts using all the weapons at your disposal (which include your Infernal Weave). Keep your wig on and style your way to victory.
Oh, and Lady Gaga is reportedly addicted – do you need more reasons?
Bayonetta and Bayonetta 2 are on Nintendo Switch.
Price: $50.74 | Amazon
---
Assassin's Creed: Odyssey
Some might decry the move from a more stealth-based game to the action RPG that the Assassin's Creed series has morphed into, but what's more fun than running around Ancient Greece, Sparta kicking the local populace?
The only drawback? Your throat might get sore from all the yelling of "THIS IS SPARTAAAAAAAAAAAA."
Assassin's Creed: Odyssey is on Xbox, PS4, and PC
Price: $40.19 | Amazon
---
Spyro Reignited Trilogy
If you grew up in the PS1 era as I did, you probably already love the purple little dragon called Spyro. Remastered lovingly, all three of the original games are here to introduce to the new generation of gamers.
Sure, some of the gameplay might not have aged well – but nostalgia's a hell of a drug. Relive your glory days while bonding with your kids, isn't that worth a couple of President Jacksons?
Spryo Reignited Trilogy is available on both Xbox One and PS4
Price: $39.88 | Amazon
---
8Bitdo SN30 Pro Controller
8Bitdo make some of the best Bluetooth controllers in the game and this SNES-inspired controller is great. Added to the classic styling is dual thumbsticks, USB-C, and compatibility with Windows, macOS, Android and Nintendo Switch. There's also rumble and motion control, for all the modern conveniences in a classic package.
If you want to use it wirelessly with your Nintendo Switch, 8Bitdo also makes a Bluetooth adapter which looks like Mario blocks.
Price: $44.99 (Pro controller) | Amazon
Price: $19.99 (Bluetooth adapter) | Amazon
---
Humble Monthly Bundle
We all have those difficult to buy for friends or family members. If they play games on the PC, a slam dunk solution may be the Humble Monthly Bundle. $100+ worth of games available each month starting at $12 a month? Could be worse!
I've been subscribed to the bundle since it launched and while I don't play all the games that come in it, I've received some absolute gems for next to nothing and that is pretty awesome. You can splurge and buy your giftee (or yourself) a yearly subscription as well if you'd like and that saves you $12 in total for over at least 120 games and access to the Humble Trove as well and that is also 80+ DRM-free games you can have access to any time you would like. That's tons of value.
Price: $12/month | Humble Bundle
---
Anki Vector
Gaming doesn't have to be all about consoles, give the gift of a lil desk buddy like Anki's Vector. This lil cute guy is packed with personality and can interact with you through voice, sight and touch. No simple voice assistant, Vector will recharge himself, wander around your desk without falling off and even greet you when you come through the door. All the benefits of a pet, without having to deal with feeding or shedding. That's a win, right?
Price: $174.99 | Amazon
---
Monster Hunter World
We've already talked about Monster Hunter, however, Monster Hunter World was one of this year's best gaming experiences. It doesn't matter if you are on PC, PlayStation 4 or Xbox One, you can get together with your friends and hunt down and slaughter monsters all over the New World.
The latest evolution in the Monster Hunter franchise, Monster Hunter World isn't only a frontrunner for game of the year, but also a culmination of everything Capcom has done right with the franchise. An incredible experience from the get-go, World is still getting free content updates to keep the hunt going for the foreseeable future!
Monster Hunter World is available PS4, Xbox One, and PC.
Price: $29.99 | Amazon
---
Octopath Traveler
A quintessential RPG for those out there that loved the Final Fantasy-type games of old. Octopath Traveler tells a classic story of heroes and villains told across the adventures of eight characters that are loosely connected by fate.
The game features 2.5D 16-bit graphics that could easily be described as tilt-shifted and the story is really a la carte, so it can be done with the characters you want to use and experienced at your own pace. With a few hundred hours of gameplay and incredible old-school graphics, this will keep your RPG fan busy for hopefully a few months.
Octopath Traveler is available on the Nintendo Switch.
Price: $54.99 | Amazon
---
Hopefully, your sack is bulging now with gaming goodies for the year ahead. We'll likely be sleeping off our post-Christmas turkey dinners until March, which is just as well because there really isn't any great game releases until then.
What do you think about the guide? Did we miss anything? Let us know down below in the comments or carry the discussion over to our Twitter or Facebook.
Editors' Recommendations:
Follow us on Flipboard, Google News, or Apple News