Razer's first Xbox keyboard and mouse combo is a big 'no' from me
Yeah, nah.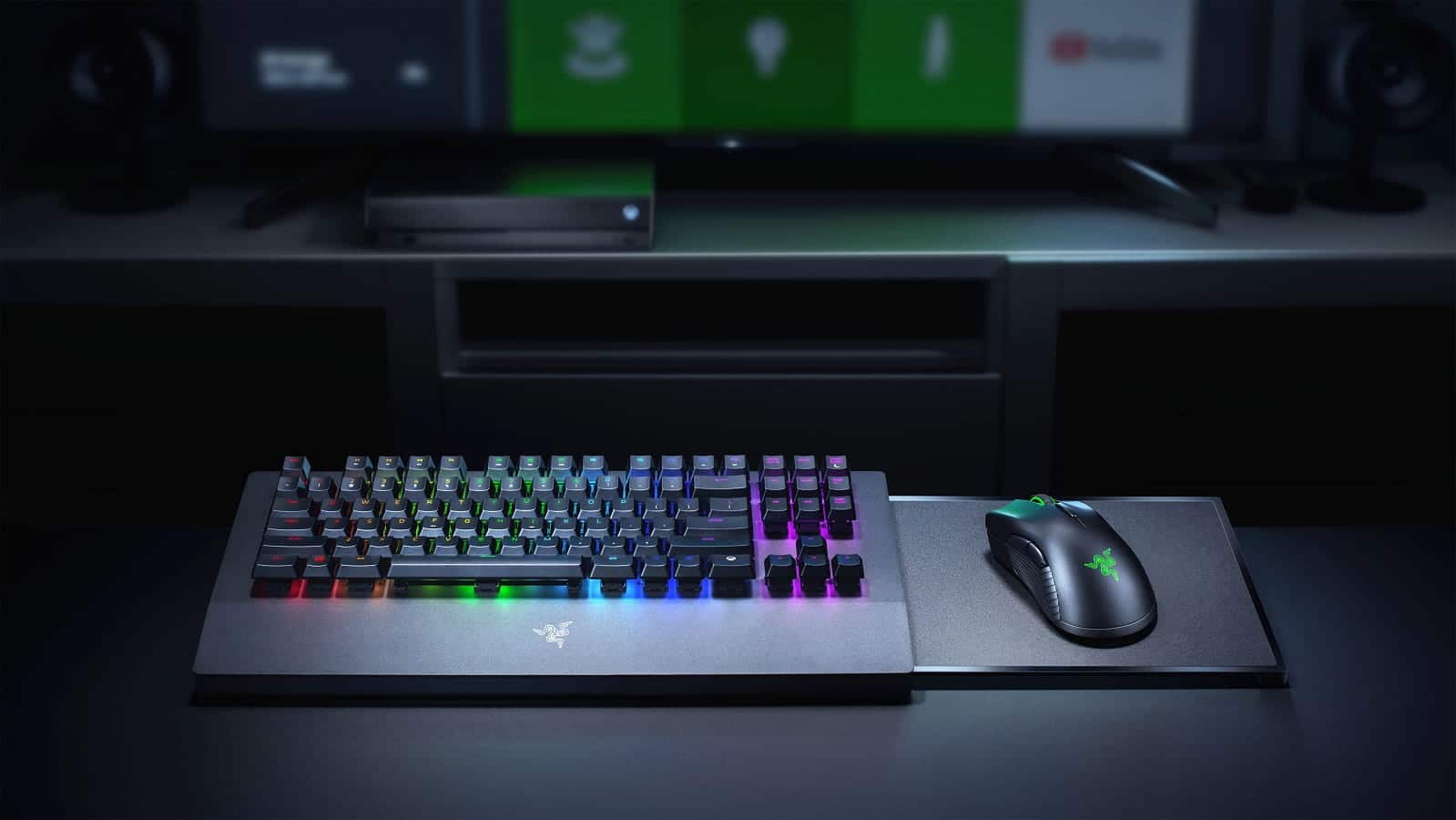 Growing up and into my 20s, I was only a console player. The thought of using a mouse and keyboard to play games seemed strange at the time. Now, I can't imagine going back to a console and while that is for many reasons, one important factor is being able to use mouse and keyboard.
So, when Microsoft started discussing mouse and keyboard support and Razer-branded peripherals for the Xbox console, I was honestly pretty excited because it meant I could get the best of both worlds – kb/m support and gaming with friends who have continued to play on the Xbox One.
That being said, I will most certainly not be purchasing the new Razer Turret that was announced today and available for preorder and a late March 2019 release.
What is that mouse area?
When talking about keyboard and mouse support on console, I understand that you need to provide some original peripherals that will let gamers continue to game in the living room. But with the Razer Turret, I see a few glaring issues that look like a dealbreaker.
The main thing? The area of the mouse pad. As a gamer that uses half a desk to throw his mouse around, an area of a dinner plate is not going to do it for me. While it might be ok with certain games, the majority of the games I spend time with would not be conducive to this setup.
It might also be acceptable if you are more of a wrist-control mouse user, but other than that, it just doesn't seem super functional.
Oh, and let's talk about the price
Both keyboards and mice can get expensive, but you have options and can get exactly what you want. Even when splurging, you can leave with a nice keyboard and mouse for under $200. But with the Razer Turret, you're looking at a price tag of $250. You can get an Xbox One right now (with Battlefield V) for $199 right now.
Yes, you can use it in your lap, unlike a setup mentioned above, yes it's wireless, and yes it has a fancy Xbox button that takes you home, but again, the mouse area is ridiculously small and it's just so, so expensive.
Oh, and let's not forget that the Xbox supports basically all keyboards and mice now, so like, just use your favorite setup and figure out a way to set it up if a desk is not an option.
What do you think of the Turret? Let us know down below in the comments or carry the discussion over to our Twitter or Facebook.
Editors' Recommendations:
Follow us on Flipboard, Google News, or Apple News