Carlton Banks, I mean Alfonso Ribeiro, is suing Epic Games over some more dances
"They hate us, cause that ain't us."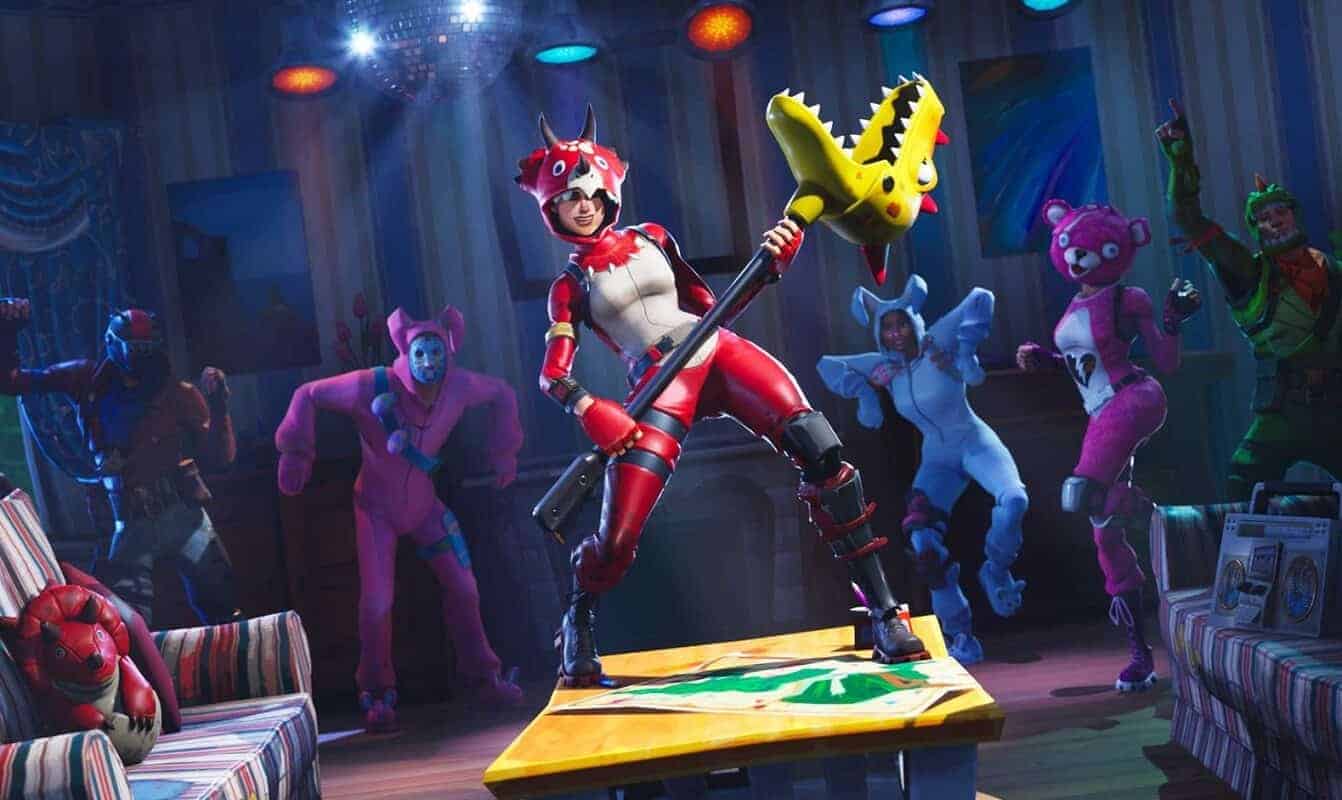 In the understatement of the year, Fortnite has had quite a bit of success. Epic Games, the creators of the hit battle royale title, are raking in cash and making moves. Well, with success comes haters and those trying to make a quick buck. Enter 2 Milly, and more recently Alfonso Ribeiro.
The "Fresh" dance, which appeared in Fortnite earlier this year, is a damn near perfect replication of the dance Ribeiro used to do in The Fresh Prince of Bell-Air. The dance and the character are iconic, no doubt, but can you copyright a set of movements? Well, it's debatable.
Copyright law was updated in 1976 to include dances under the framing of "dramatic compositions."
Image: Cinema of Gaming
That being said, the Copyright Registration of Choreography and Pantomime of 1978 states that "choreography and pantomimes consisting of ordinary motor activities, social dances, commonplace movements or gestures, or athletic movements may lack a sufficient amount of authorship to qualify for copyright protection."
So, yeah, honestly, who knows.
More about the lawsuit
According to TMZ, Ribeiro is currently in the process of trademarking the dance. Now, I don't know if that means the man can then retroactively be due compensation for a dance that was introduced in January 2018, but before this is even news, I would imagine that copyright needs to be approved. If it even can be.
This isn't the first time Ribeiro has been brought up in dance lawsuits regarding Epic Games. When 2 Milly filed the lawsuit, he referenced the Fresh Prince star. "Epic has earned record profits off of downloadable content in the game, including emotes like "Fresh." Yet Epic has failed to compensate or even ask permission from Mr. Ribeiro for the use of his likeness and iconic intellectual property."
Well, unless Mr. Ribeiro looks like a bunny pajama-wearing person or weird sci-fi plague doctor, I'm going to have to disagree with you on that point.
Now what?
Well, Epic Games tells multiple sources (we reached out, no response as of yet) that the company does not comment on ongoing litigation, but I have a thought. Epic has enough "fuck you" money at this point to make both of these things go away, but that could also open the floodgates to others wanting a piece of the action.
We'll continue following this story as it develops.
What do you think? Let us know down below in the comments or carry the discussion over to our Twitter or Facebook.
Editors' Recommendations:
Follow us on Flipboard, Google News, or Apple News