Review: Abode Wireless Video Doorbell
The Abode Wireless Video Doorbell is an entry-level model that technically should be ideal for most buyers, but it misses the mark.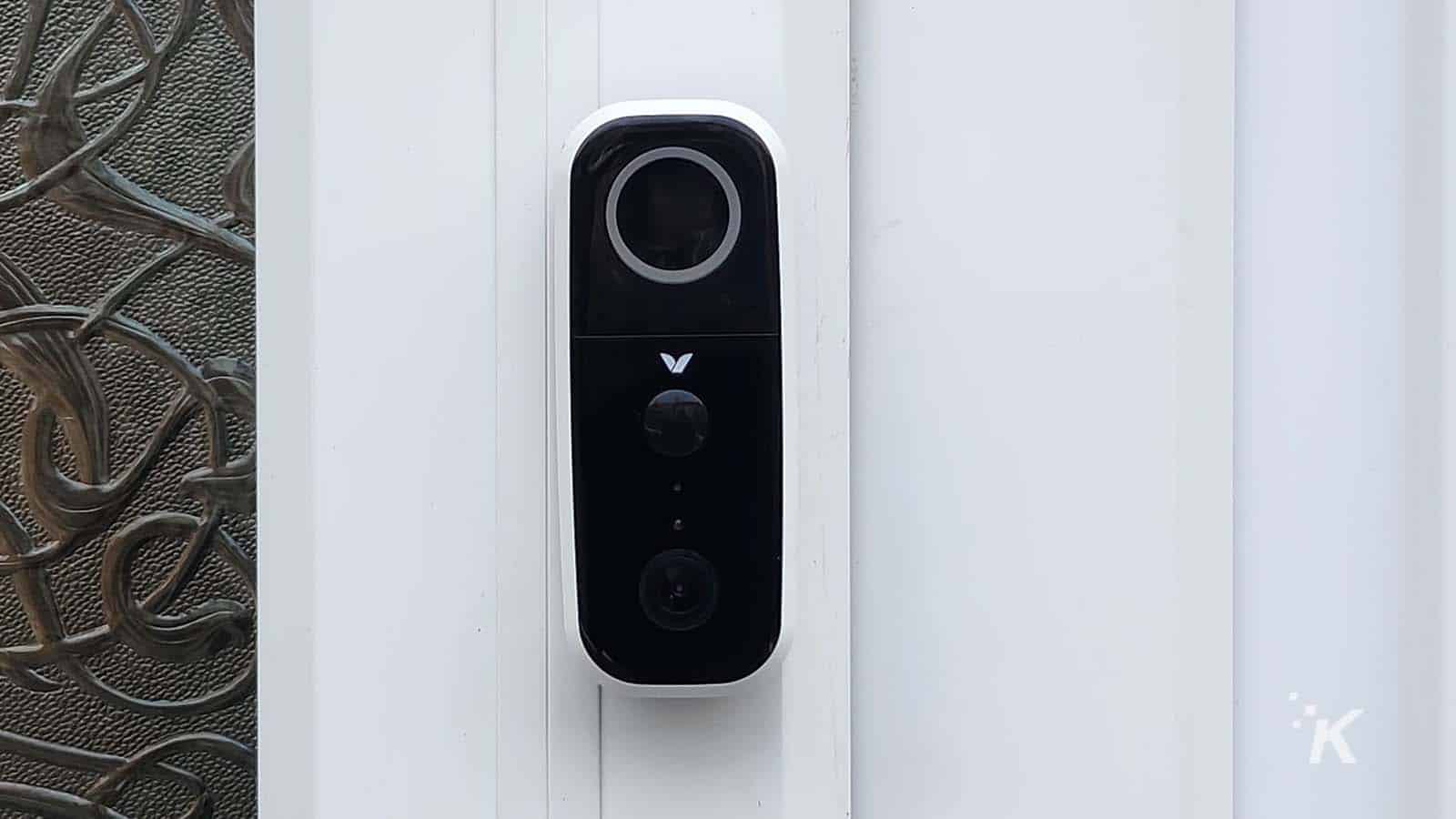 As a concept, I love wireless doorbells. They're a fantastic way to achieve extra security in your home, and they allow nosey people like me to watch the street without twitching the curtains.
Obviously, Ring is the leader in this area (and why wouldn't they be, being owned by Amazon), but there's plenty of room for other companies to get in on the act.
Abode is well aware of this, so they've moved away from their traditional security tech – think full DIY security systems and WiFi cameras – to build the Wireless Video Doorbell.
Unfortunately, while the concept is great, many teething issues left this specific model lacking. Read on to see why.

Build software without devs. Blazingly fast. Trusted by 100,000+ teams worldwide. It's so easy, anyone can use it. Start building now.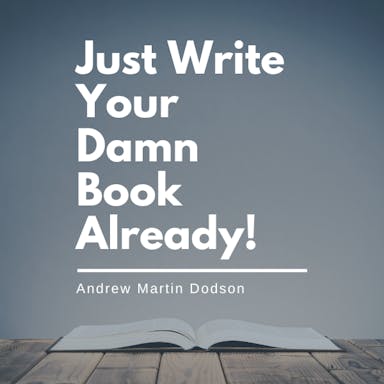 "Just Write Your Damn Book Already" is a printable guidebook that helps you turn ideas into manuscripts. It's affordable and perfect for aspiring authors
As I mentioned earlier, Abode is entering a crowded market. So let's take a look at some of the competitors this new doorbell is stacked up against.
It's got the looks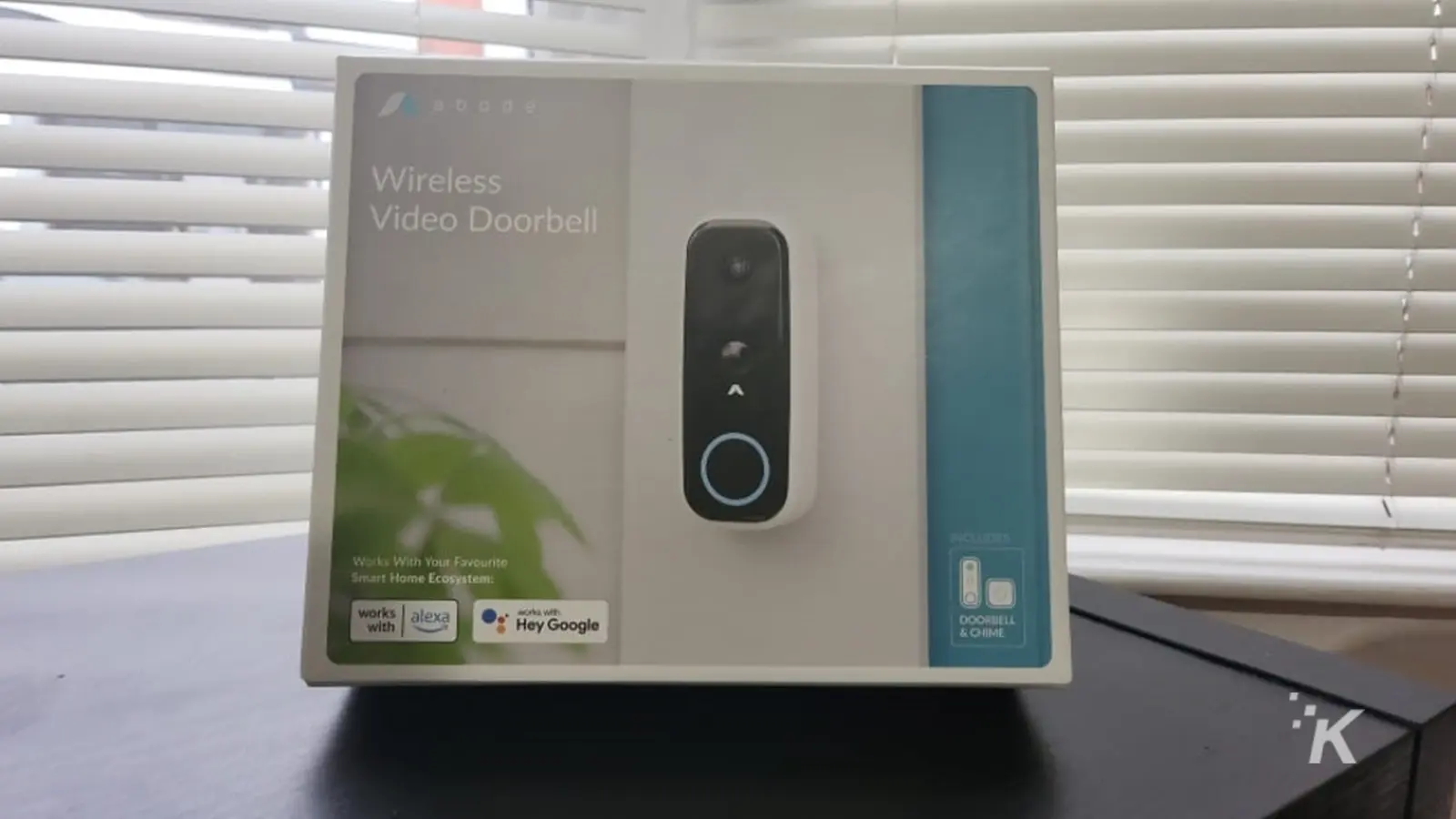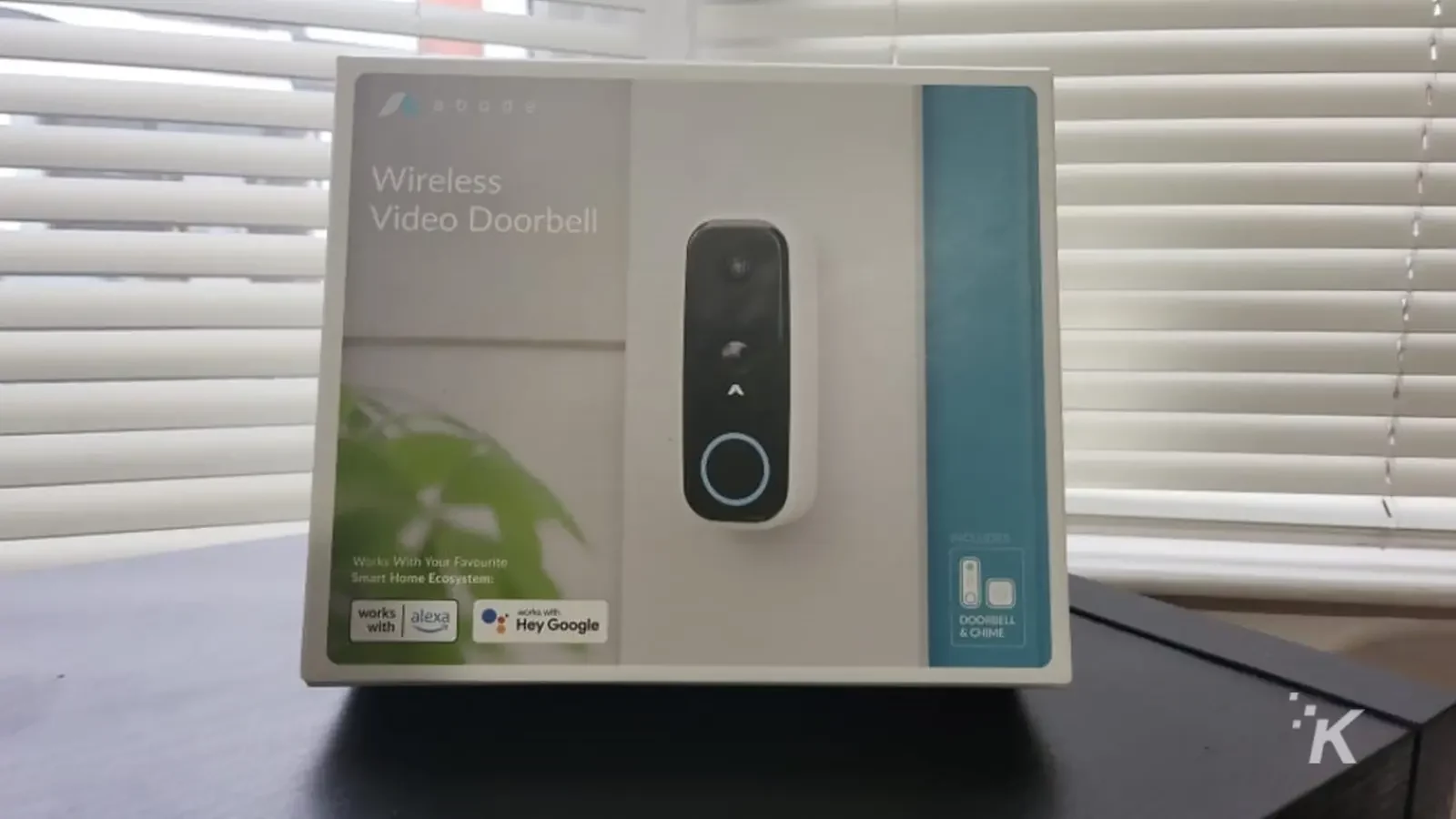 Initial impressions are fantastic. You open the box to reveal a sleek setup, including the chime box, a few cables, and the doorbell itself.
It even has a small set of screws so those lucky ducks who own their home rather than rent can choose to affix the chime box to the wall if they want to.
Abode boasts about the IP65-rated weatherproof bell. This is a must-have feature for something attached to your front door, come rain or shine.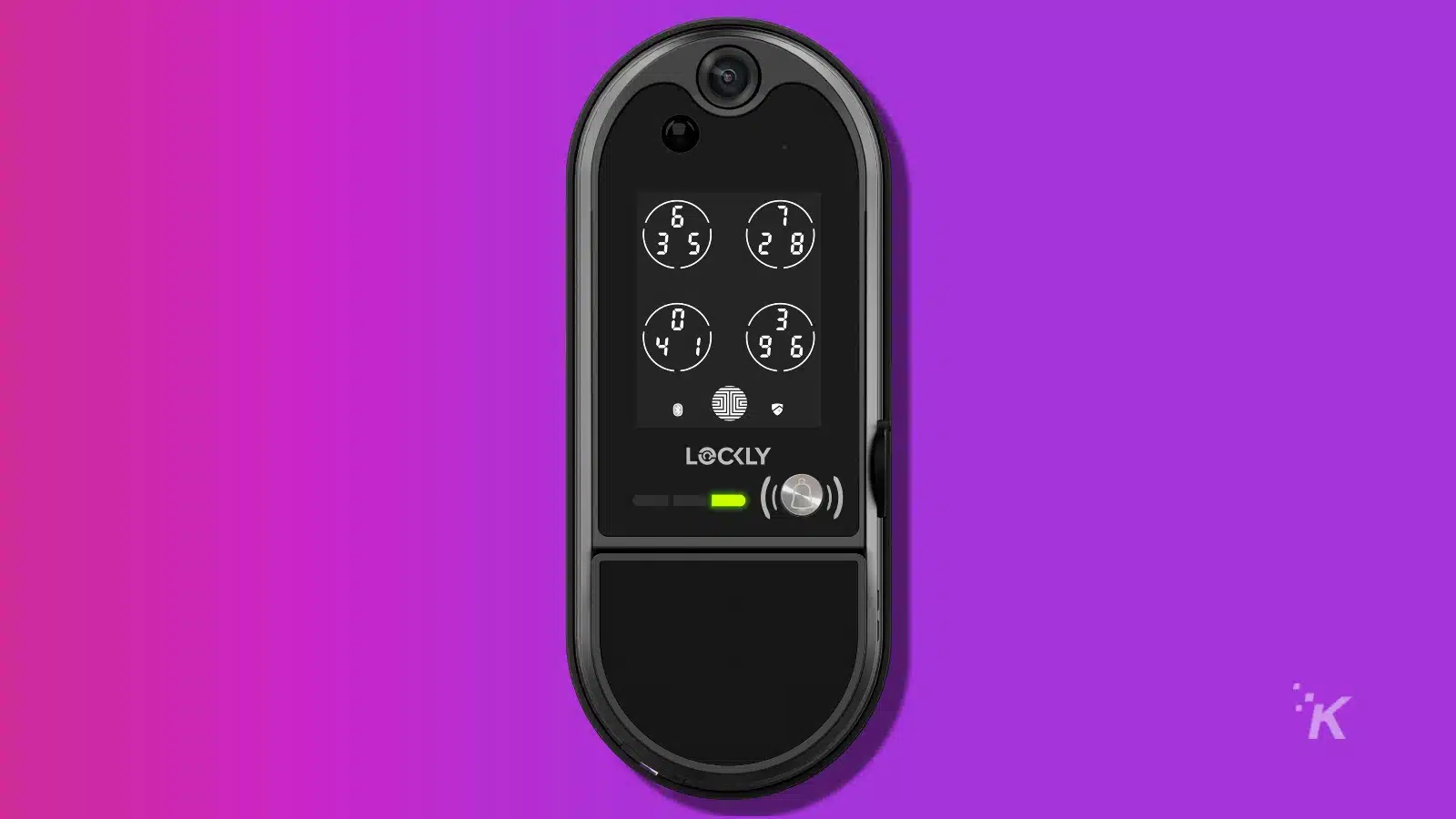 Review: Lockly Vision Elite smart lock
The Lockly Vision Elite combines the benefits of a smart lock and smart doorbell system into one convenient, but expensive package.
And the striking monochrome black and white design means it'll be hard to miss even in the dark.
I like the look a lot. It's not gaudy, and it's not overly gimmicky. It sets itself far apart from its main competitors while still being instantly recognizable for what it is.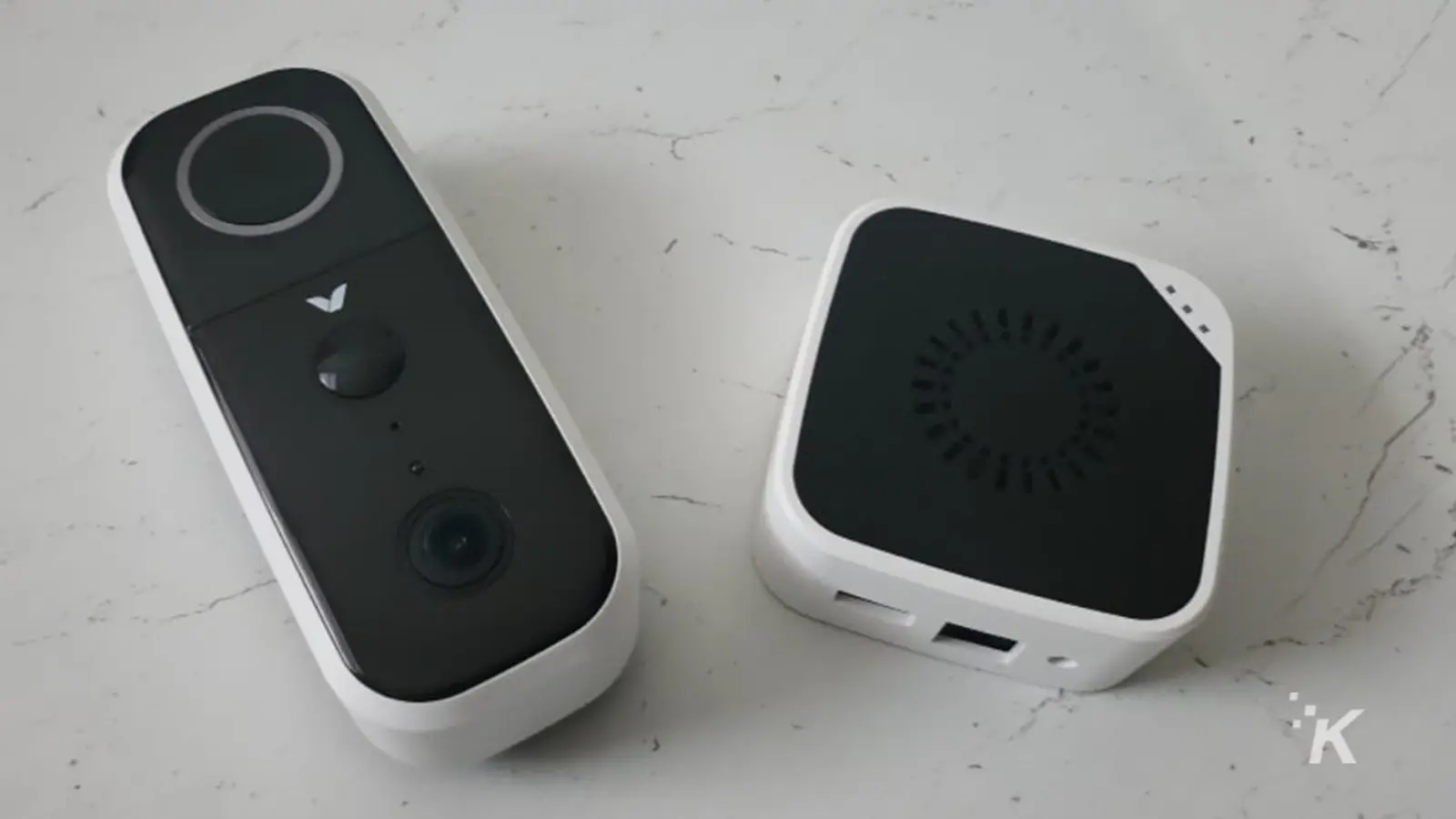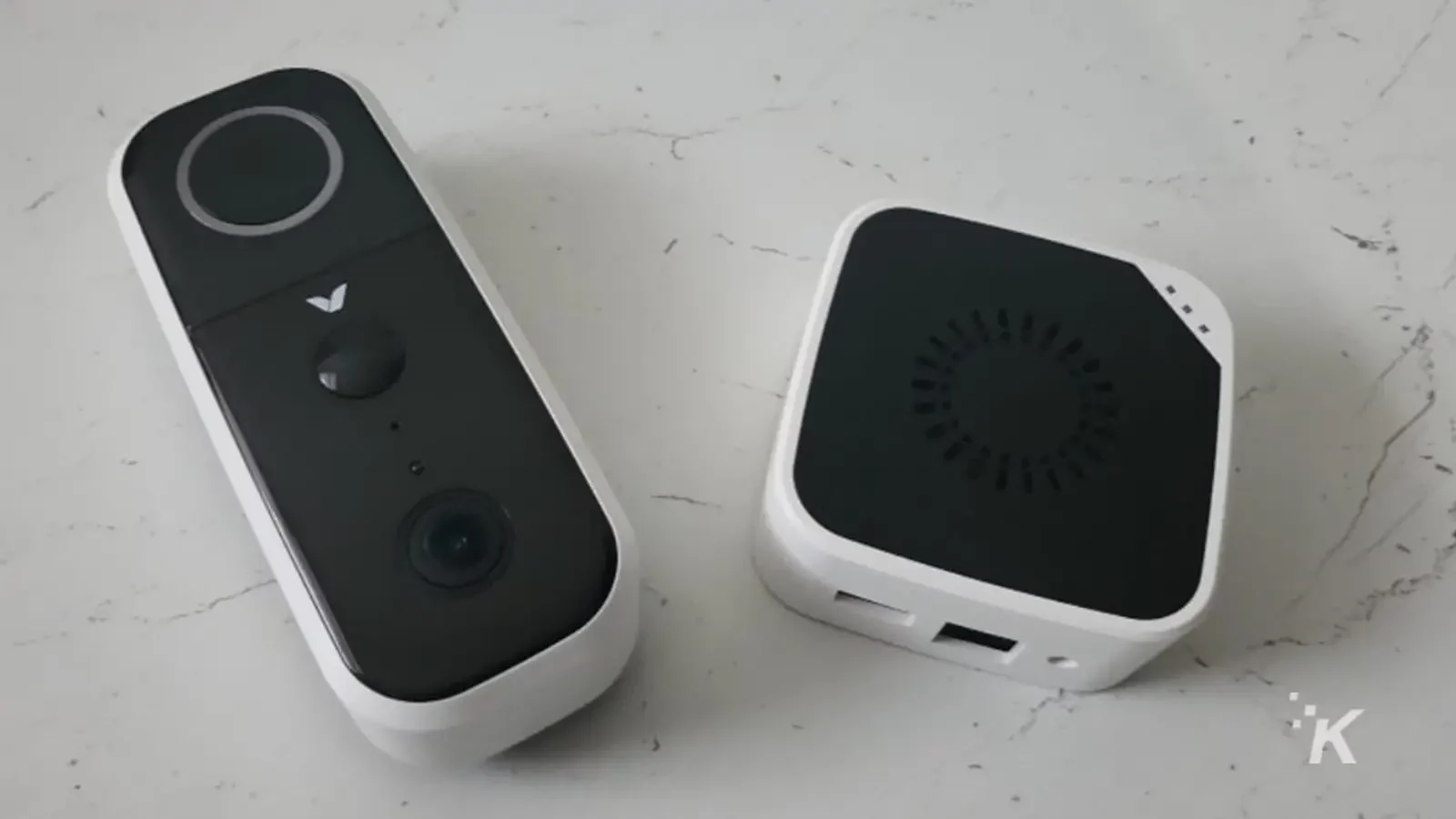 The app is very cool at first glance, too. After the initial setup, everything is pretty easy to navigate, and there don't seem to be too many hidden functions squirreled away.
The app is super simple for getting to your camera feed, and the whole system makes sense. Again, I like what Abode has done here.
Heading downhill
So. That's the positive. Every sandwich needs a filling, though, right? Well, the Wireless Video Doorbell has a lot of issues I've had to put up with while testing.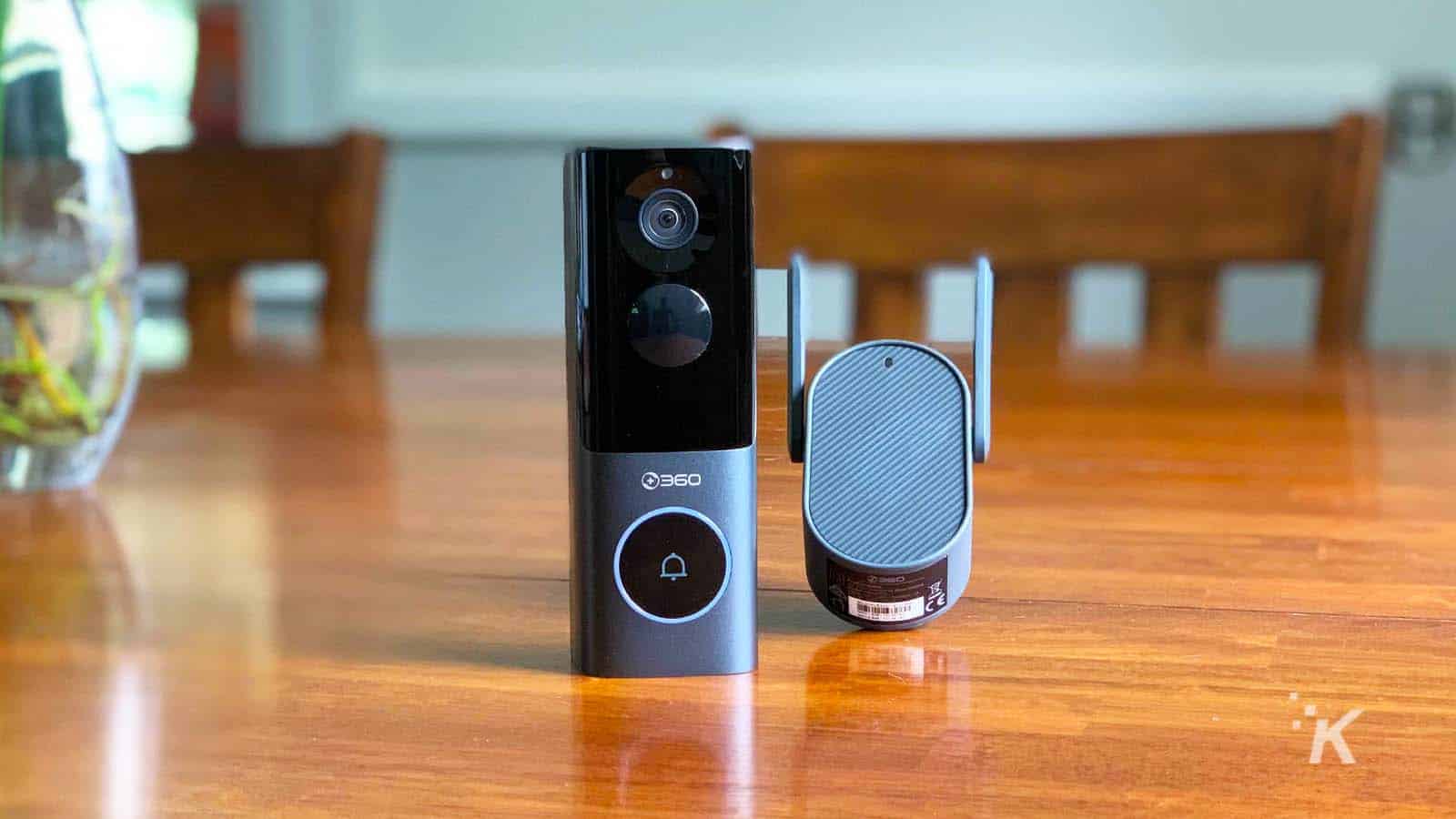 Review: 360 Video Doorbell X3
If you are looking for a doorbell that is packed with features and a stellar camera, the 360 Video Doorbell X3 is definitely worth your time.
In no short order, here are a few issues I ran into.
Using the chime box wirelessly is almost a complete bust. I've not been able to access the camera feed on multiple occasions.
At one point, I had 16 (yes, sixteen) error messages.
When the wireless chime box does work, the delay is long enough after the bell has been pressed that I've actually missed people knocking at the door.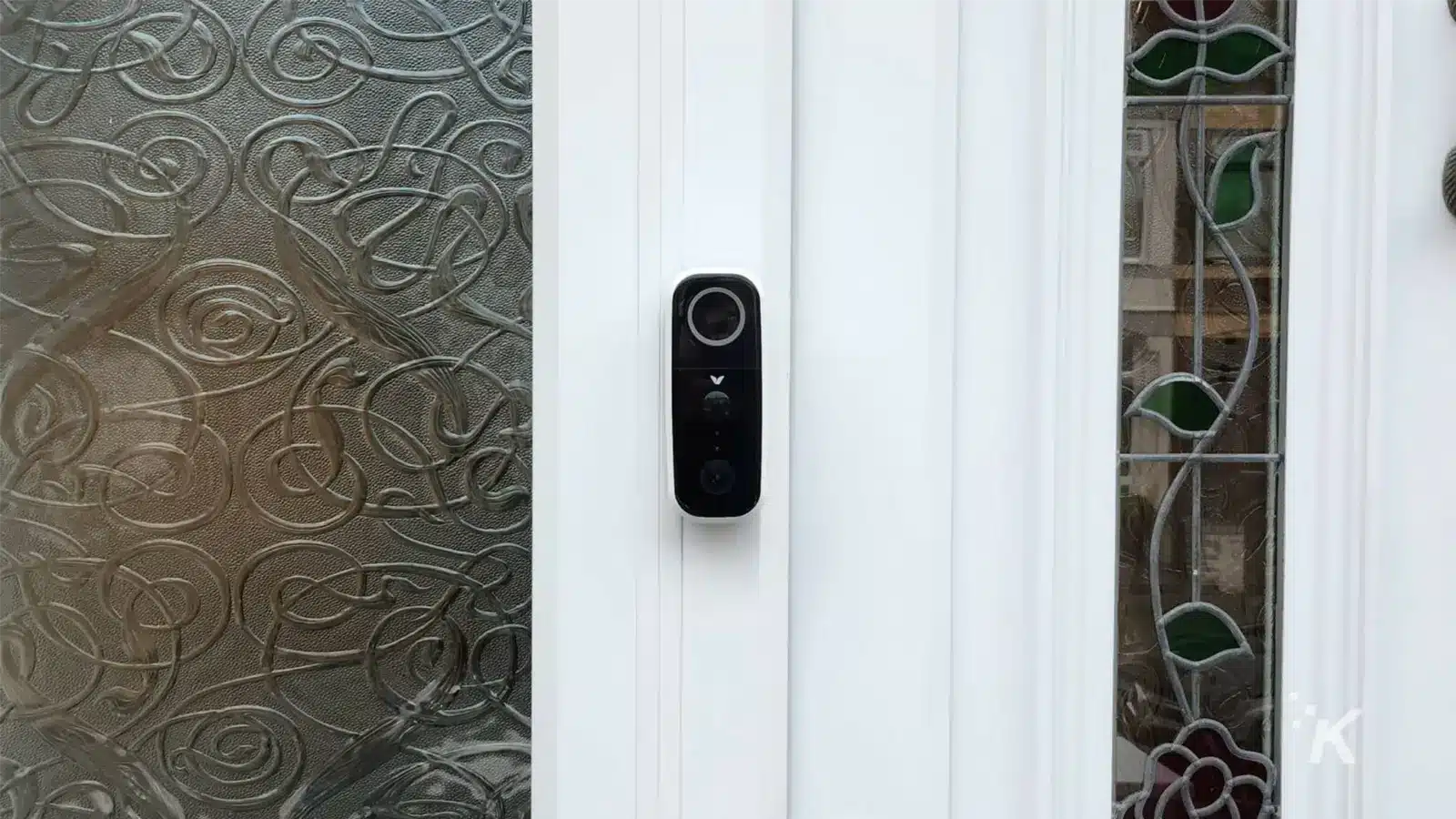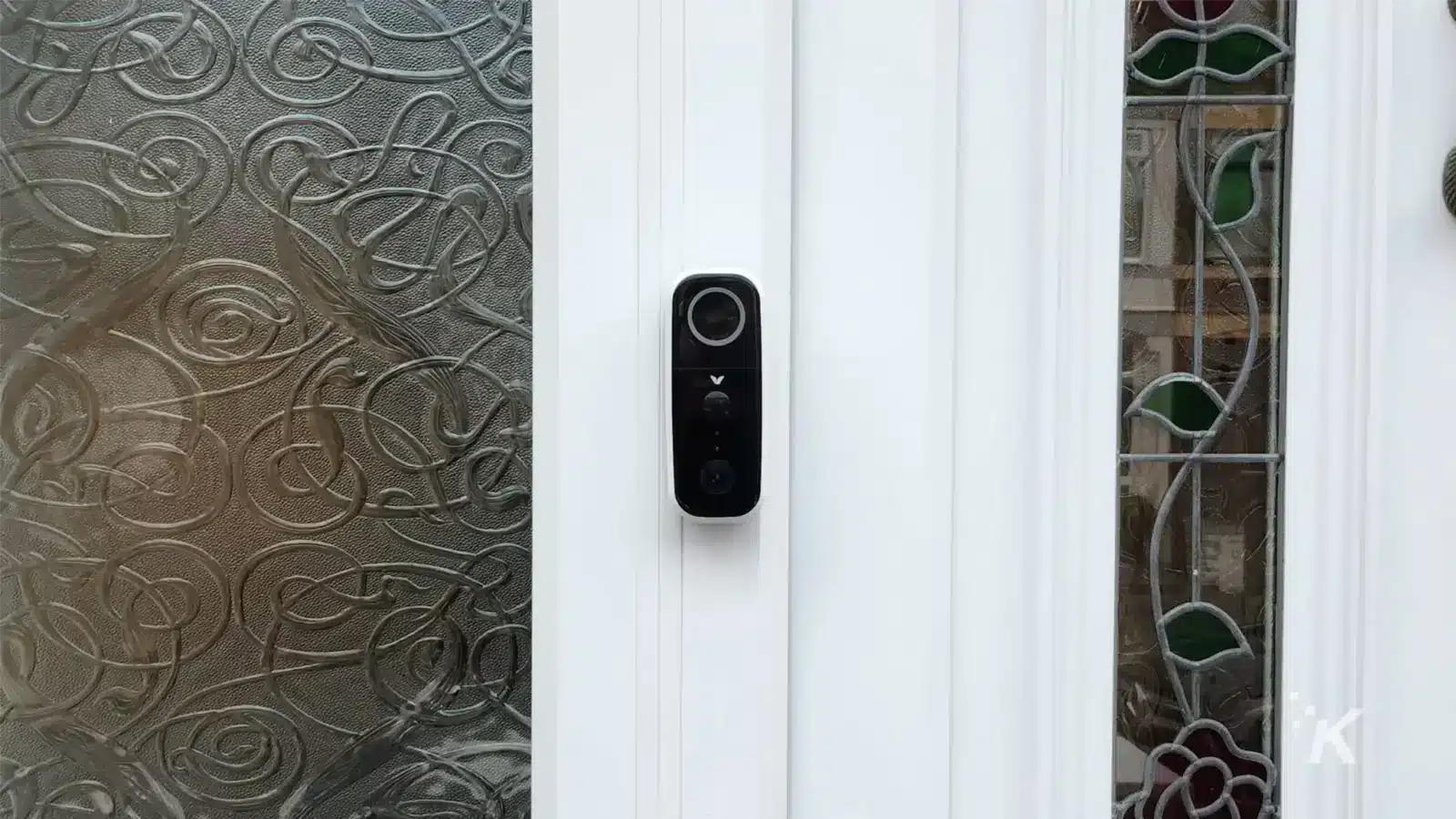 I'll break down each of these, but that just gives an idea of the frustration I've run into over the last couple of weeks.
Not really wireless
Abode claims this doorbell uses a wireless system. And in some respects, it is.
Charging via USB-C (lasting up to 6 months before needing a recharge, to boot), the doorbell itself needs to be attached to your door with Command Strips or anything similar.
You don't need to screw into your door and ruin the front façade of your home. However, the chime box should also be wireless and work via Wi-Fi. But it just… doesn't.
I've gone through setup multiple times, and each time the chime box decided it didn't like my network within a day or two, it disconnected itself.
When it does work, I've timed an almost 20-second delay between pressing the doorbell and the chime going off.
Because of the delayed or non-existent chime, I've been unable to hear the doorbell from outside, so I've missed deliveries and visitors.
Also, I'm not sure if this is a coincidence, but whenever the chime box throws a hissy fit and stops working, I also can't access the feed.
So even if I can hear the bell, I can't see who's at the door before deciding whether I want to answer it. This makes it less of a security upgrade and more of a plain old doorbell.
Mind you, a doorbell I can't hear when my door is closed.
Feedback from the app
It would be fine if I could get around those two major issues. Something like an error message would probably help with these problems.
Luckily, I had constant error messages telling me something had gone wrong. As mentioned, at one point, I had sixteen of them.
Want to see what they looked like? The image below shows what happens in the app when you have an error. The second image is of the error messages I was privy to.
To this day, I still have no idea what the issues were. I can only assume it was issued with the chime box's connection.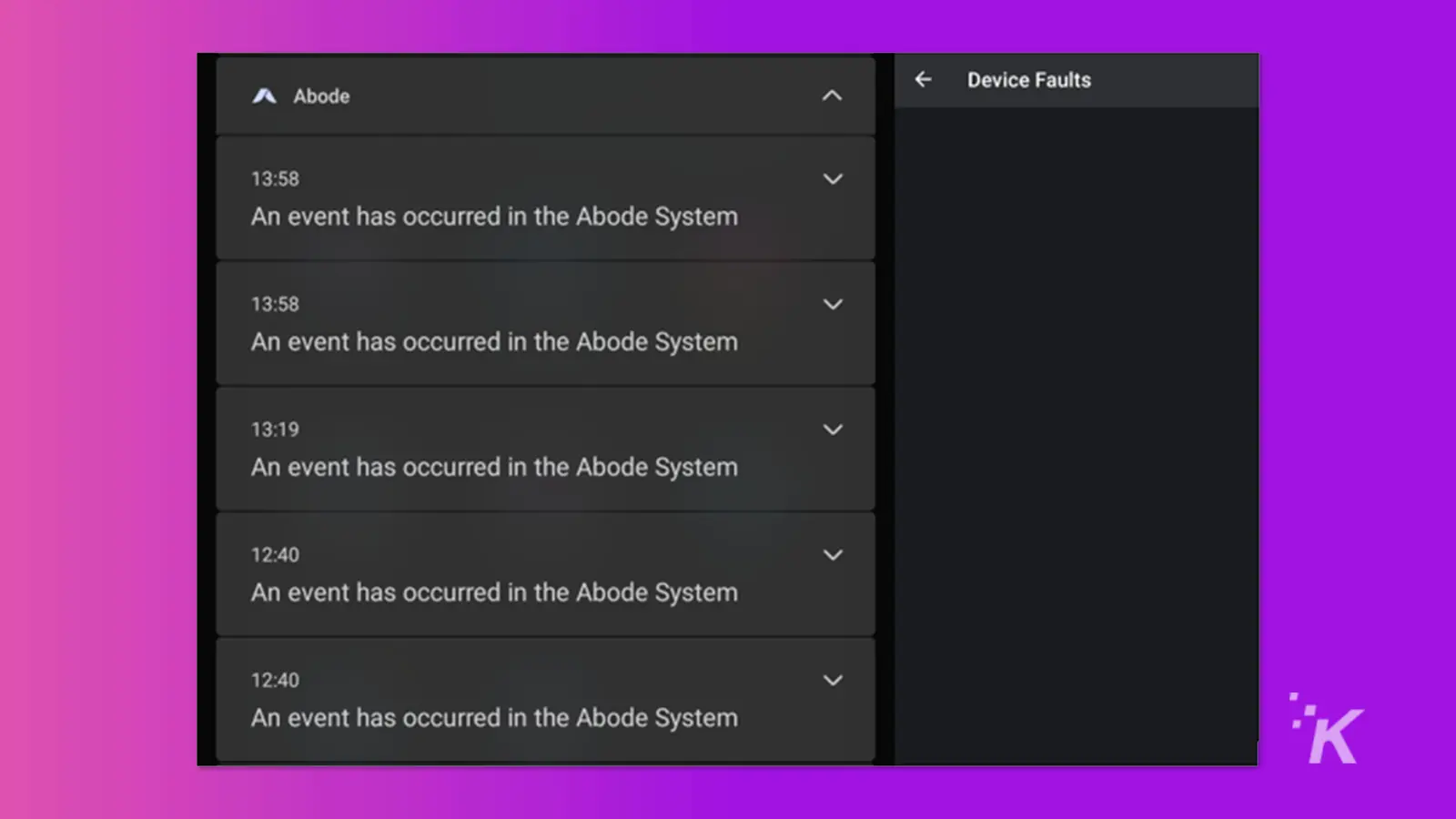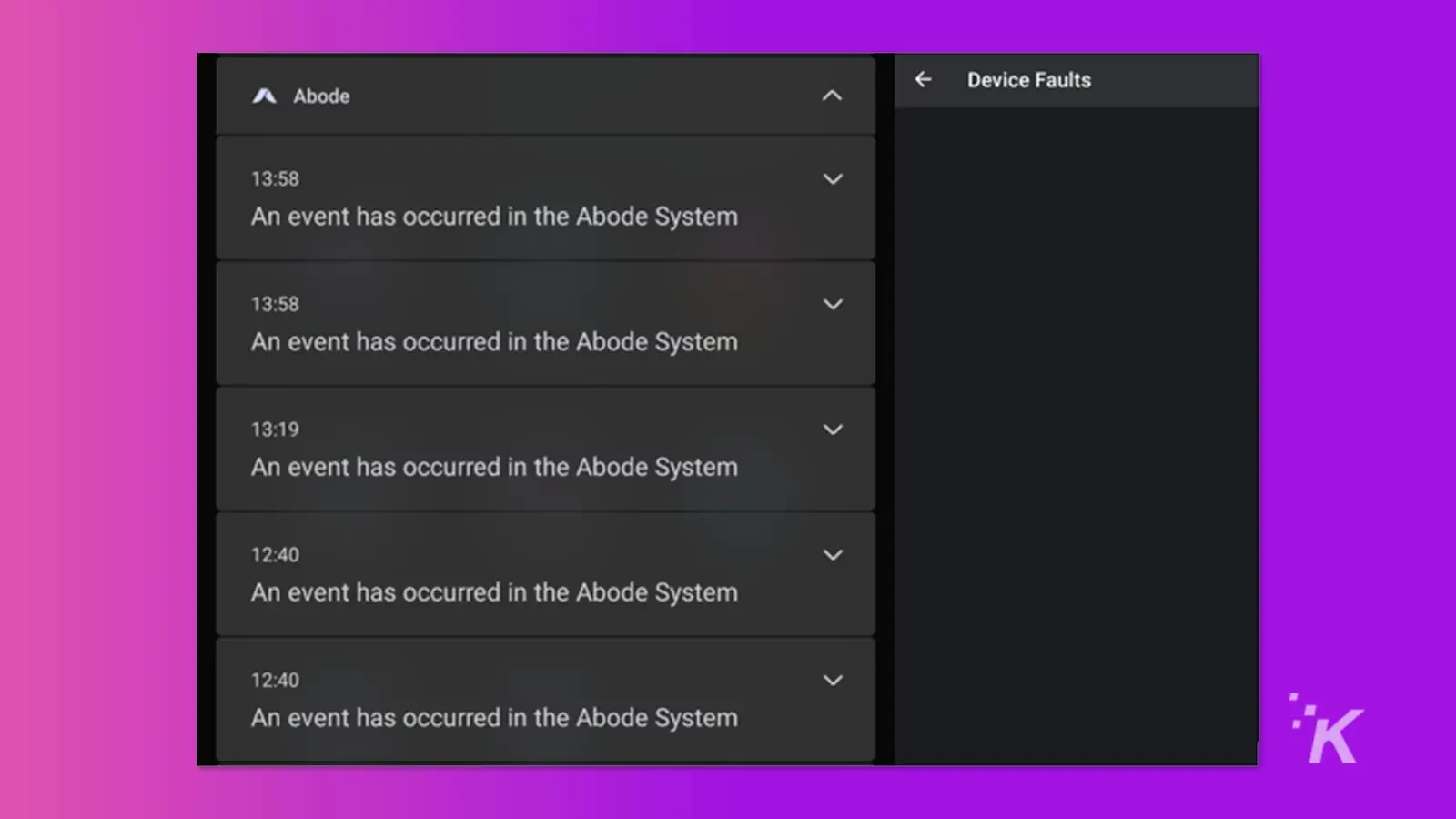 One final complaint and I'm aware this is petty, but if I'm being honest, I have to include this.
When setting up the chime box for wireless use – something I need as my Wi-Fi modem is in a different room than where I spend most of my time – the app asks if you want to do this.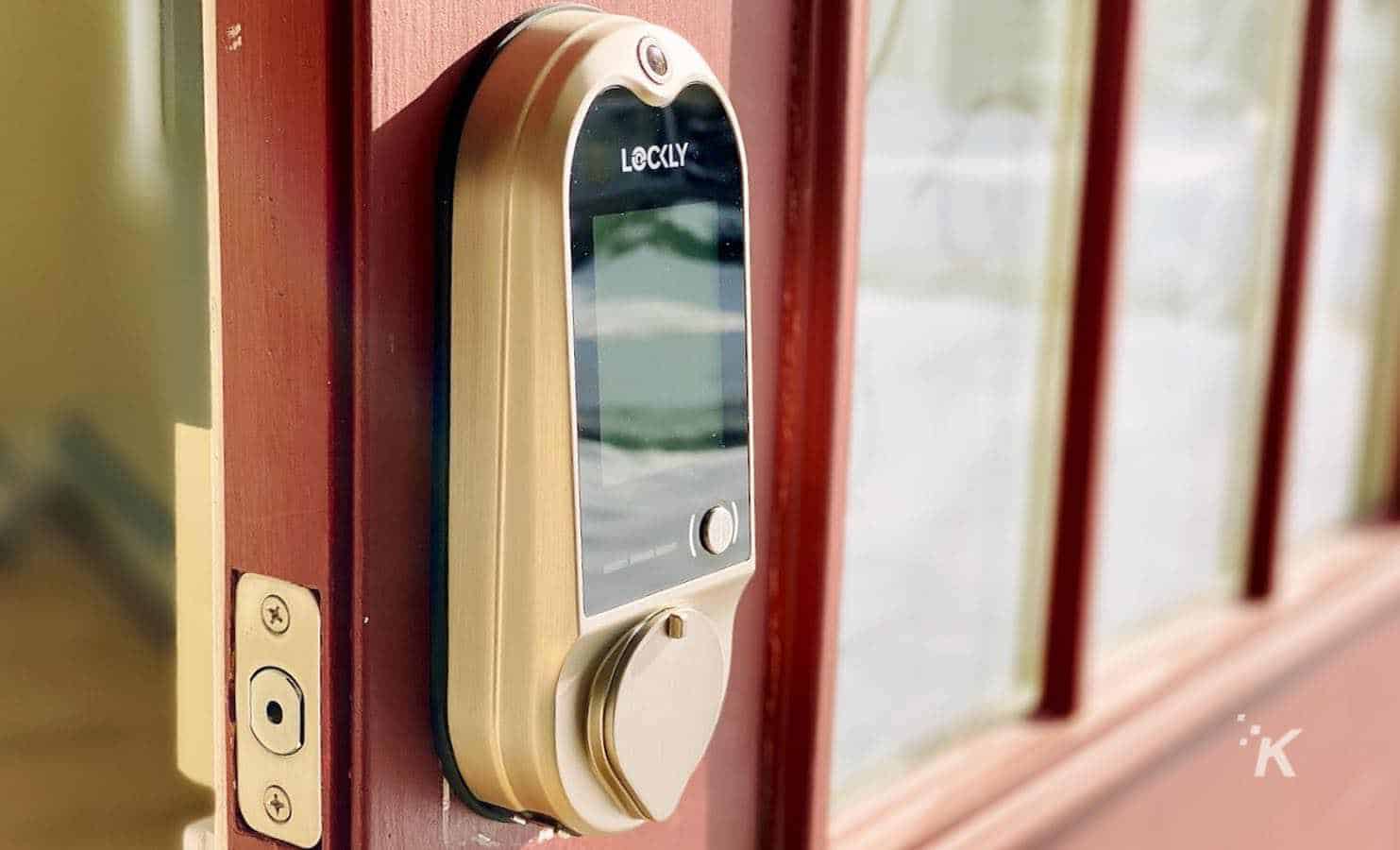 Review: Lockly Vision Doorbell Camera Smart Lock
The Lockly Vision Doorbell Camera Smart Lock is a $399 smart lock with a built-in HD video doorbell and a 3D Biometric fingerprint sensor.
Now, most apps will scan for networks and allow you to select your network from a list. This doesn't do that. I had to manually input the network name before typing the password.
It's not a huge thing, but it's something I've never experienced in my life.
First-world privilege/problems? Yes. Something that becomes highly irritating when you have to go through the set-up time and time again? Also yes.
Reinforcing the positives
Let's round out all the negativity with a look on the bright side, shall we? The camera and mic quality – when they work – are great.
The camera doesn't have an especially high frame rate, but the image is clear, and it has a nice, big 160-degree field of vision, so you can see people even when standing off to one side.
Night vision is awesome too. I can't speak highly enough about this quality (again – when it actually works.)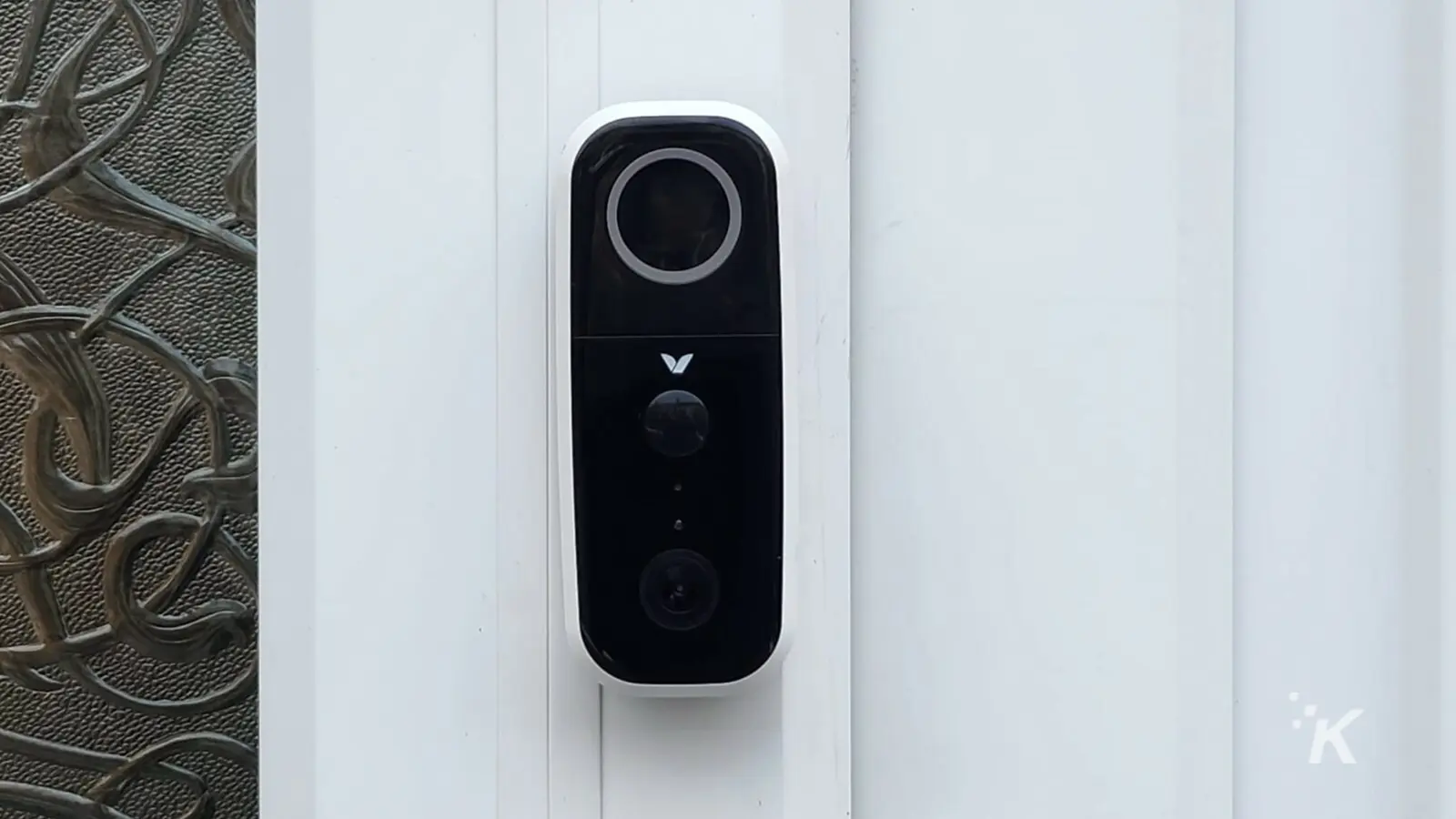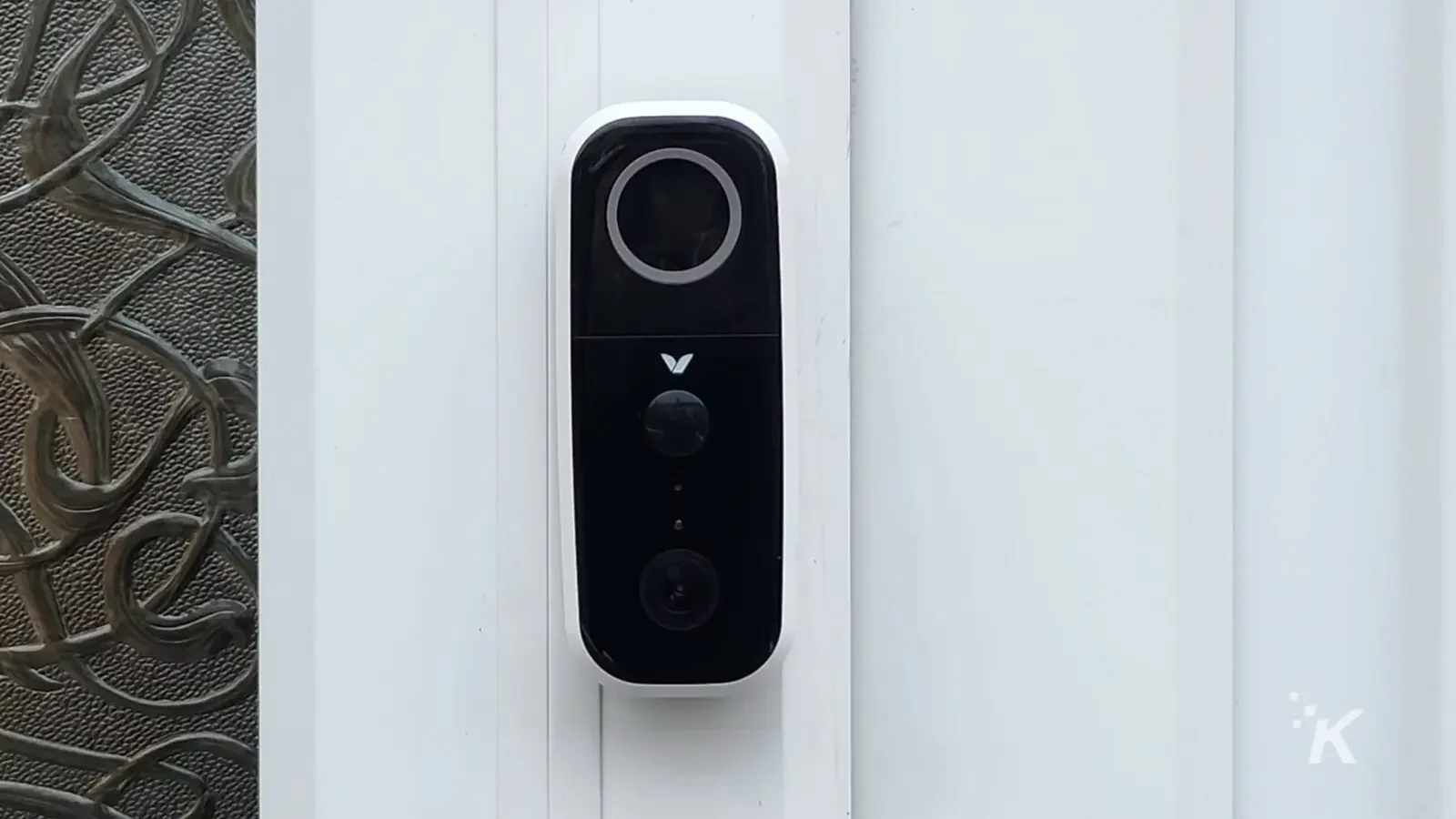 Everything is nice and loud in the app when people are talking. I've had zero issues when it's running right. What I'm trying to say is that when it works, it works damn well.
The dreaded paywall
Like other set-ups, Abode has a subscription service. You can increase the functionality for £4.99/$6 per month.
This includes settings like motion-triggered recordings and app notifications whenever someone rings the doorbell.
While it would be convenient if the latter feature were included as standard, the low price makes it a minor issue.
Alternative options worth considering
Final Verdict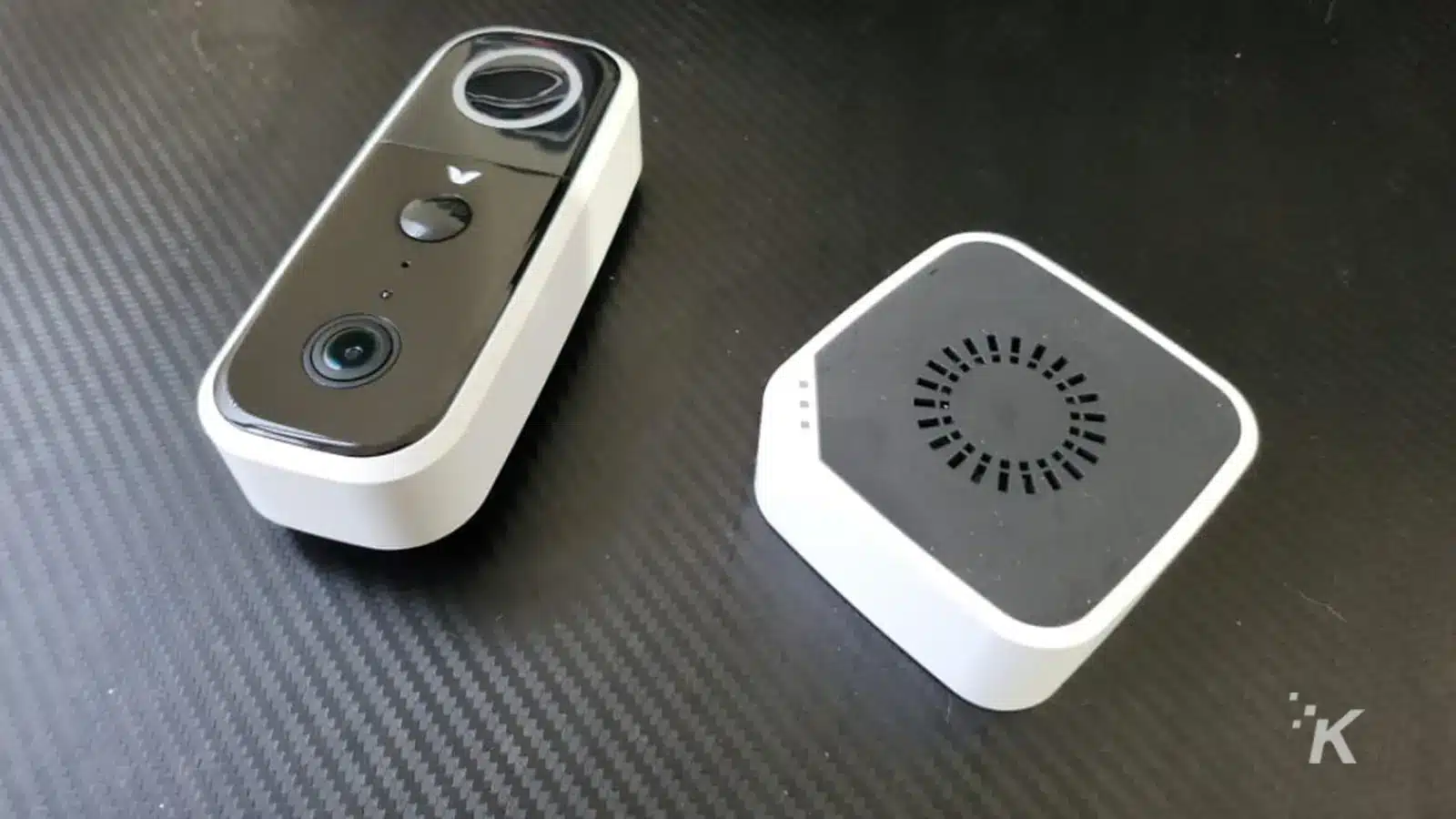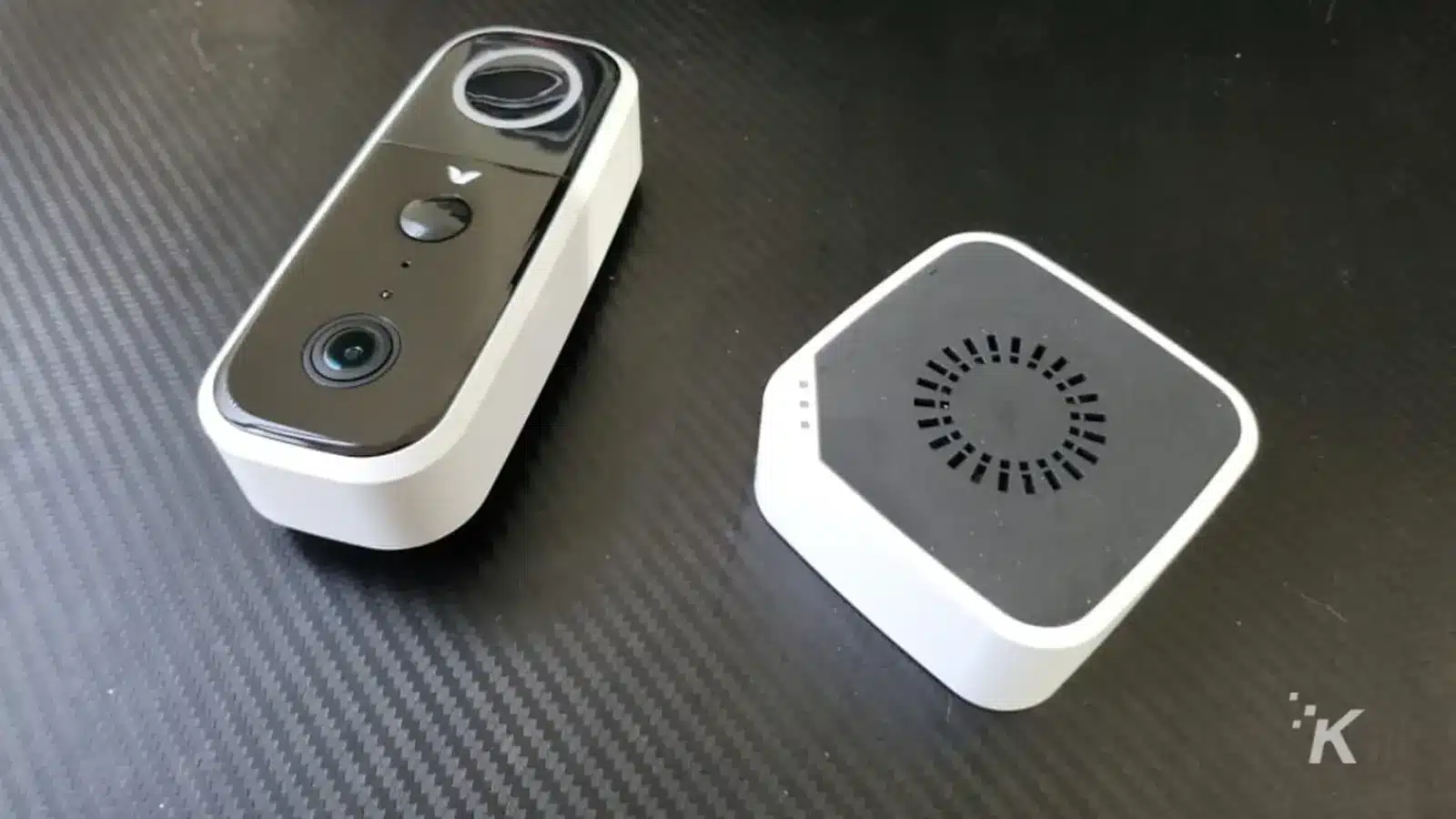 The looks: Even using Command Strips to attach it to my doorframe, this doorbell looks great when set up. I can't stress this enough.

Weatherproof design: Given that this will work through wind, rain, and snow, it's definitely built to last.

The app itself: Abode has put a lot of thought into its layout, and this is one area where their work has paid off.

Easy to use: The app is great. Easy to navigate, paywalls for optional extras are clearly marked, but base options should be enough for most.
Connection issues: Who wants a doorbell that can't be used for its basic functionality?

Unexplained errors: Several weeks later, I still have no idea what the sixteen errors were. The app didn't tell me, even in the error log.

Huge delays in use: In testing, I first checked how long the delay was between ringing the bell and hearing it on the chime box. Twenty seconds is just too long.
I genuinely wish I had more positives I could talk about Abode's Wireless Video Doorbell because I honestly love what the company has done here.
From its packaging and the app to the chunky charm of the doorbell – it gives such a fantastic first impression.
On the other hand, the number of issues I've had with it is incredibly frustrating. If these problems were ironed out, I would have bumped it up a few points.
Right now, though, I genuinely can't recommend this doorbell.
Have any thoughts on this? Drop us a line below in the comments, or carry the discussion over to our Twitter or Facebook.
Editors' Recommendations:
Just a heads up, if you buy something through our links, we may get a small share of the sale. It's one of the ways we keep the lights on here. Click here for more.
The Good
Looks great
Weatherproof design
Chime box is loud (when you hear it)
Easy-to-use app
Camera and mic are both great
The Bad
Constant connectivity issues
Unexplained errors
Wireless use is incredibly inconsistent
Huge delay between pressing the bell and hearing it
Multiple missed vistors
Follow us on Flipboard, Google News, or Apple News