Review: BlazBlue Central Fiction – Nintendo Switch edition
THE fighting game to have on your Nintendo Switch.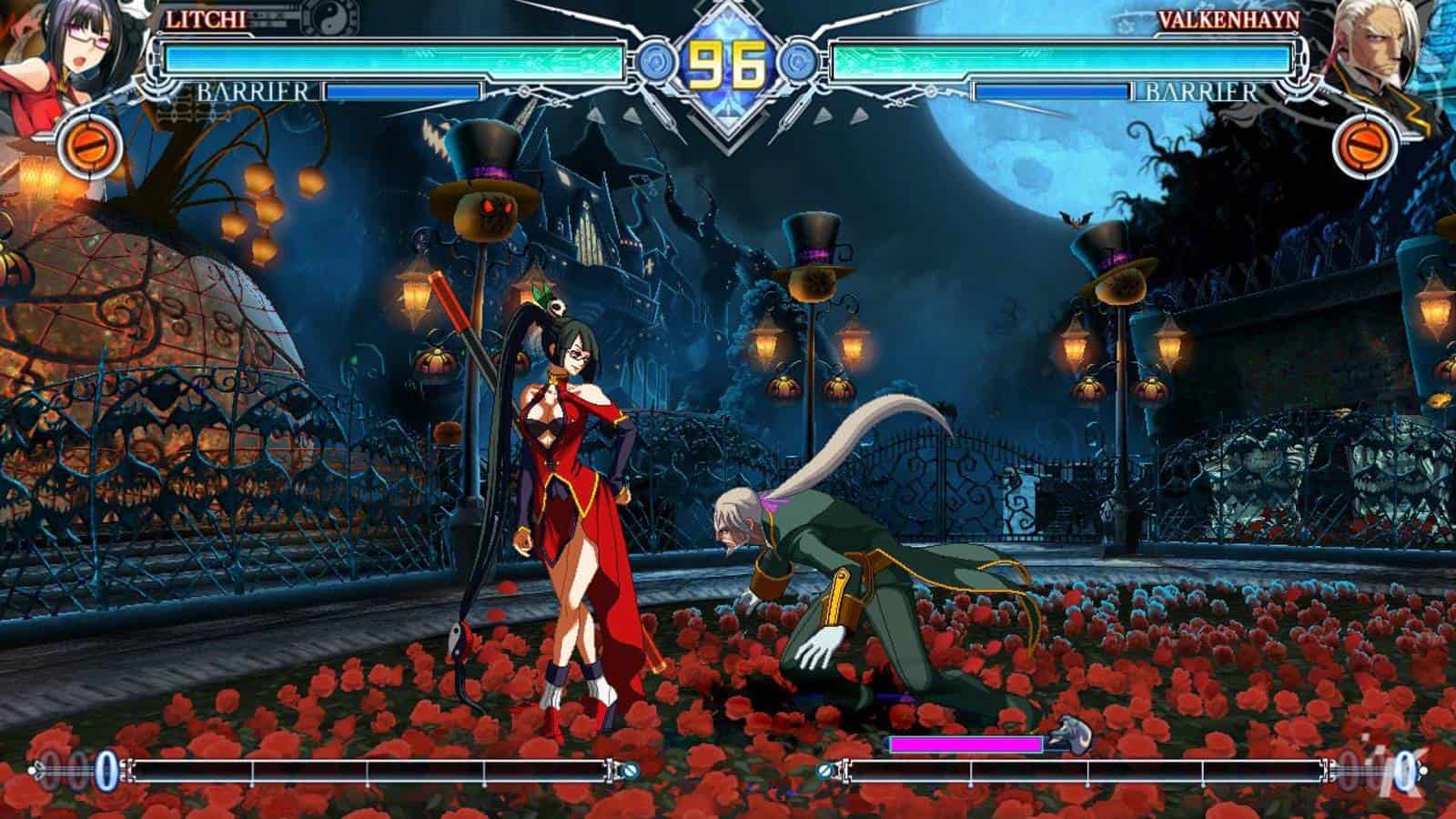 The Good
Animations are fluid and responsiveness is great
Characters and fighting styles are unique
The music fits perfectly
The Bad
No English dub
The story is...a lot to take in
BlazBlue Central Fiction first released back on the PlayStation 3 and PlayStation 4 back in 2016 and now, a new version of the title has been released for the Nintendo Switch.
Carrying the same title as the Sony release, the Switch version is also a Special Edition version in that it features all of the DLC characters from the PlayStation and PC versions for a total of 36 playable characters.
Cental Fiction continues on the story presented in Chrono Phantasma and follows Ragna the Bloodedge through the completion of the Azure Saga. The story mode is huge and honestly, it was surprising just how much was packed into this mode of the game, but it wasn't perfect.
Just wtf is really going on?
The story is presented wonderfully. There are some truly awesome anime-styled cutscenes, and even when not fully animated, the characters look stunning and there is enough humor in the conversations to keep basically anyone interested. The problem comes when really trying to grasp what is going on.
Like many anime plotlines, many things are introduced to you in quick succession and while some of them work with the plot or help clear up questions, often things are introduced that just seems either a) ridiculous or b) way too convenient for the plot.
It's not a dealbreaker by any means, but it is something to keep in mind, especially for those who have been following the story through the various BlazBlue games.
If you're all in for the story, you're sure to be happy, as there is easily 20 hours of story here. In addition to the main plot, you'll continuously unlock side story sections and "gag reels" which give you even more insight into the expansive story.
The only issue with the story is that the fighting could use better pacing. You'll occasionally go what seems like hours without a fight to then get two fights back to back. It works with the story, but better pacing could help keep players more engaged overall.
It should also be noted that BlazBlue Central Fiction does not include English dub, everything is Japanese voice actors and subtitles.
How's the fighting in BlazBlue?
Even if you're not all in for the story but love a good fighting game, BlazBlue is going to check off most the boxes and I'd argue to say its the best fighting game currently on the Switch. Each character feels full, and all of them have unique animations and playstyles. You could spend days trying to find the fighter that best works for you.
Animations are exciting, attacks are vibrant, and even the backgrounds add to the overall experience. Whether you're playing in handheld or docked mode, the experience is top-notch and fluid throughout.
The fighting feels crisp and responsive, and I had heard some people suffered a bit of input lag when using the Pro controller, but from my experience that was non-existent, but it is something to consider. Another nice feature of the game is that there is a fighting mode called "Stylish" which basically allows you to be a button-masher and still execute some awesome combos. While I wouldn't recommend this for most of the modes in the game, it was a great feature to have while kicked back on the couch playing the story mode in handheld mode.
The combo system in BlazBlue Central Fiction balances beginner-friendly controls while still maintaining a level of complexity that is only truly rewarding to those willing to sink buckets of hours into it. This title also introduces some new fighting mechanics, including something called Active Flow, which essentially rewards players with higher damage (~10%) for staying on the offensive instead of relying on a defensive/response playstyle. You can only go into Active Flow once per round, which helps keep things balanced.
The different modes of BlazBlue Central Fiction
One thing Central Fiction has going for it is the number of ways you can play the game. You have your expansive story mode that spans 20+ hours of both main and side missions, as well as various tutorial and practice modes to enjoy and learn the game.
On top of the robust story mode, you also have Arcade mode, which lets you choose your favorite characters and work through their individual stories. Also included is your standard VS mode, which lets you pick a character and opponent. There are also Score Attack and "Speed Star" modes which give you even more ways to play the game as you become more comfortable with the fighting.
Online play is fully available here with various modes to compete against other real people. The ability to create and customize player match rooms was honestly really cool and something I'd like to see more of in games.
Grim of Abyss mode is honestly one of the best modes to be included in Central Fiction. In this mode, you build your character up as you go waves and waves of enemies that are present in multiple tiers.
In the mode, defeating enemies can reward you with new Skills and Grimoire books that can be used to improve your character and better prepare you to face tougher enemies in the mode. There is a decent amount of depth here and allows for plenty of ways to "build" your character for the mode.
If you've been looking for a fighting game to quench your thirst on the Nintendo Switch, this one checks most of the boxes if you are a fan of 2D fighters. There is definitely enough content here to make it worth the $49.99 price tag if you are a fan of fighting games.
BlazBlue Central Fiction is available on Nintendo Switch, PlayStation 3, and PlayStation 4.
A review copy was made available for the purpose of this review.
Editors' Recommendations:
The Good
Animations are fluid and responsiveness is great
Characters and fighting styles are unique
The music fits perfectly
The Bad
No English dub
The story is...a lot to take in
Follow us on Flipboard, Google News, or Apple News