Review: HP LaserJet Pro M254dw
If your workplace is in need of a productivity boost, your devices could be the place to start. Here is some printer inspiration to get the ball rolling.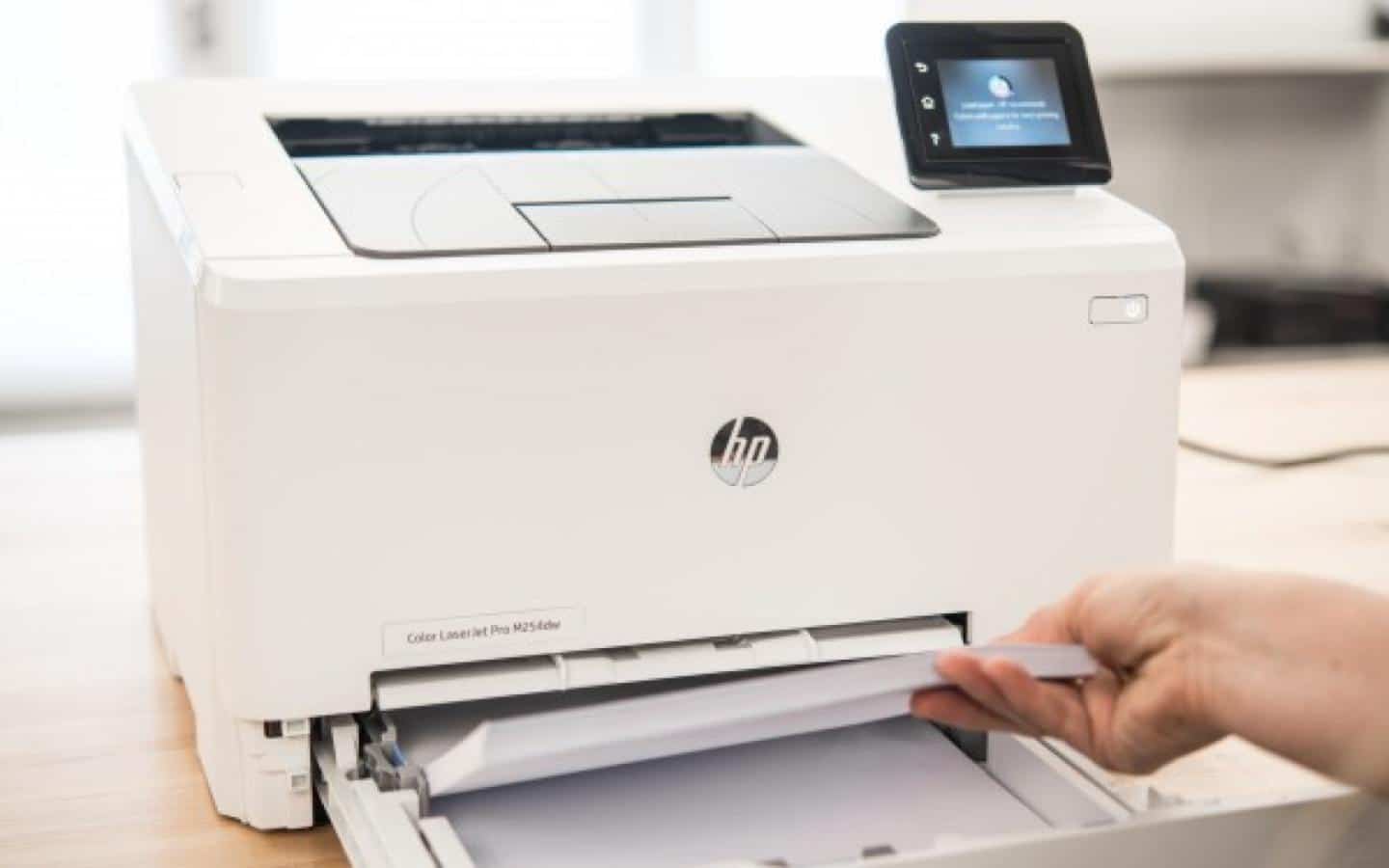 If you're looking for a new printer that puts competitors to shame in terms of quality, speed and economical functions, all while remaining perfectly affordable, then you may think it doesn't exist.
However, this enviable HP printer – the LaserJet Pro M254dw – could be the answer to your problems. It is a relentless workhorse that won't let your business down.
Read on to discover exactly why you should make this HP printer your next purchase:
Increased efficiency
One of the points which make this model one of the best printers for office use is its automatic two-sided printing feature. This means that you'll have to refill the paper tray – which holds 250 sheets – far less often. This consequently offers a massive boost in productivity and cuts down time spent on mundane tasks.
Not only this, but the device features a 'fast first page out' speed of 10.7 seconds for black and white prints, and 12 seconds for color. These speeds are counted from the device's sleep mode, meaning that the machine can get to work straight away, and work can take place without interruption.
The M254dw also boasts a print speed of 21 pages per minute for both mono and color print-outs, which mean large documents can be printed in no time.
If you are wondering which printer to buy to reach top level efficiency, we've made your decision easy.
High quality
By pairing your device with official HP toner cartridges, you can achieve incredible quality print-outs that will impress clients and customers alike.
This is due to the fact that HP toner features Jet Intelligence, meaning that the cartridges are precisely engineered to your laser printer to reduce costs with high-yield options while ensuring that quality is unaffected.
If you are skeptical about this, you can consistently predict your device's toner levels with their print gauge technology, so you can be confident you're getting the most out of every cartridge you buy.
Protection from counterfeit cartridges
HP printers are fitted with exclusive anti-fraud technology which protects you from potential counterfeit cartridges.
It does this by authenticating the cartridge as it is installed, notifying you if a used or fake cartridge is detected. By doing this, it helps to keep your machine in the best possible condition.
Technology is also included which can help you support fleet printing policies, meaning that you can manage multiple devices all from one place. This is helpful if you have a remote workplace as well as an office-based one.
Utilising this allows a business to manage costs and maintain high-quality standards.
Easy printing
In modern days, smartphones and tablets are as essential in business as computers.
This printer can keep up with this technology allows you to send documents for printing and scanning, simply by using the HP Smart App. You can print without accessing a network by connecting the device straight to your printer, meaning that you can quickly print on the move with minimal set-up needed.
There you have it, plenty of proof that this HP device can utilize speed and technology to improve your workplace and help to take your business to a new level.
If you are considering a new printer for office use, this one is a perfect choice.