The best AirTag accessories (2023)
AirTags will let you track just about anything with the right accessories.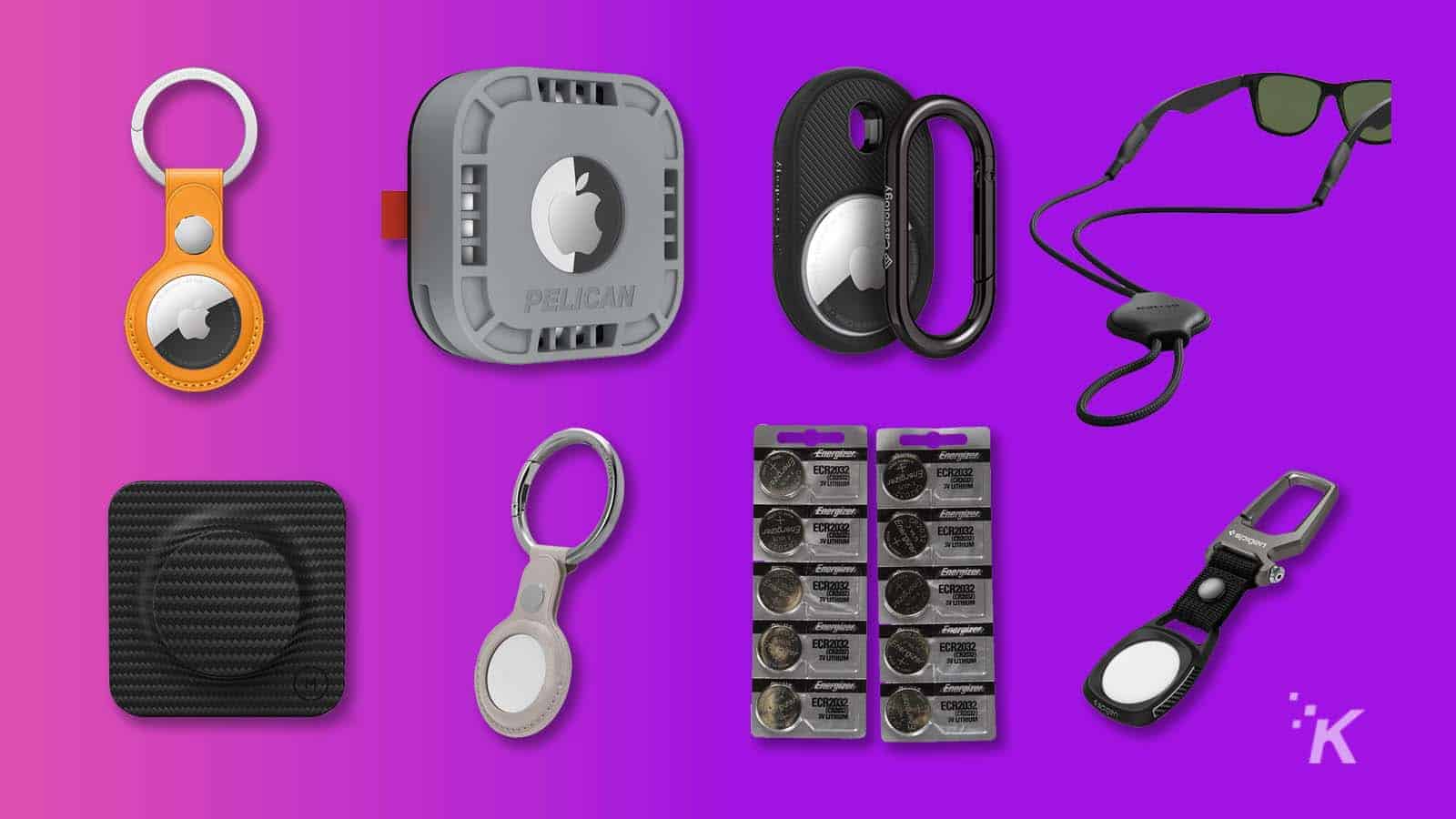 KnowTechie is supported by its audience, so if you buy something through our links, we may get a small share of the sale
Apple users have access to one of the largest tech ecosystems containing various devices that all work together.
One of the newer additions to the Apple family is Apple AirTags, which are Apple's small, button-shaped tracking devices that can keep up with virtually anything through the Apple Find My app.
The Find My app has been around for Apple devices for a while, and AirTags allow users to attach the tracker to anything and track it the same way you would an iPhone.
With the introduction of the AirTags came a multitude of new accessories that can go with the AirTags to make tracking any device a breeze.
From key chains to luggage charms, there are many options to enhance the AirTags functionality. We've compiled a list of some of the best accessories available today to go with your Apple AirTags.
The best AirTag accessories and gadgets
Apple AirTags are designed to be able to help locate virtually anything.
As part of this, various companies have developed accessories that offer different functionality depending on what kind of thing you try to keep track of. Here are a few of the best accessories that you can buy today.
Energizer CR2032 batteries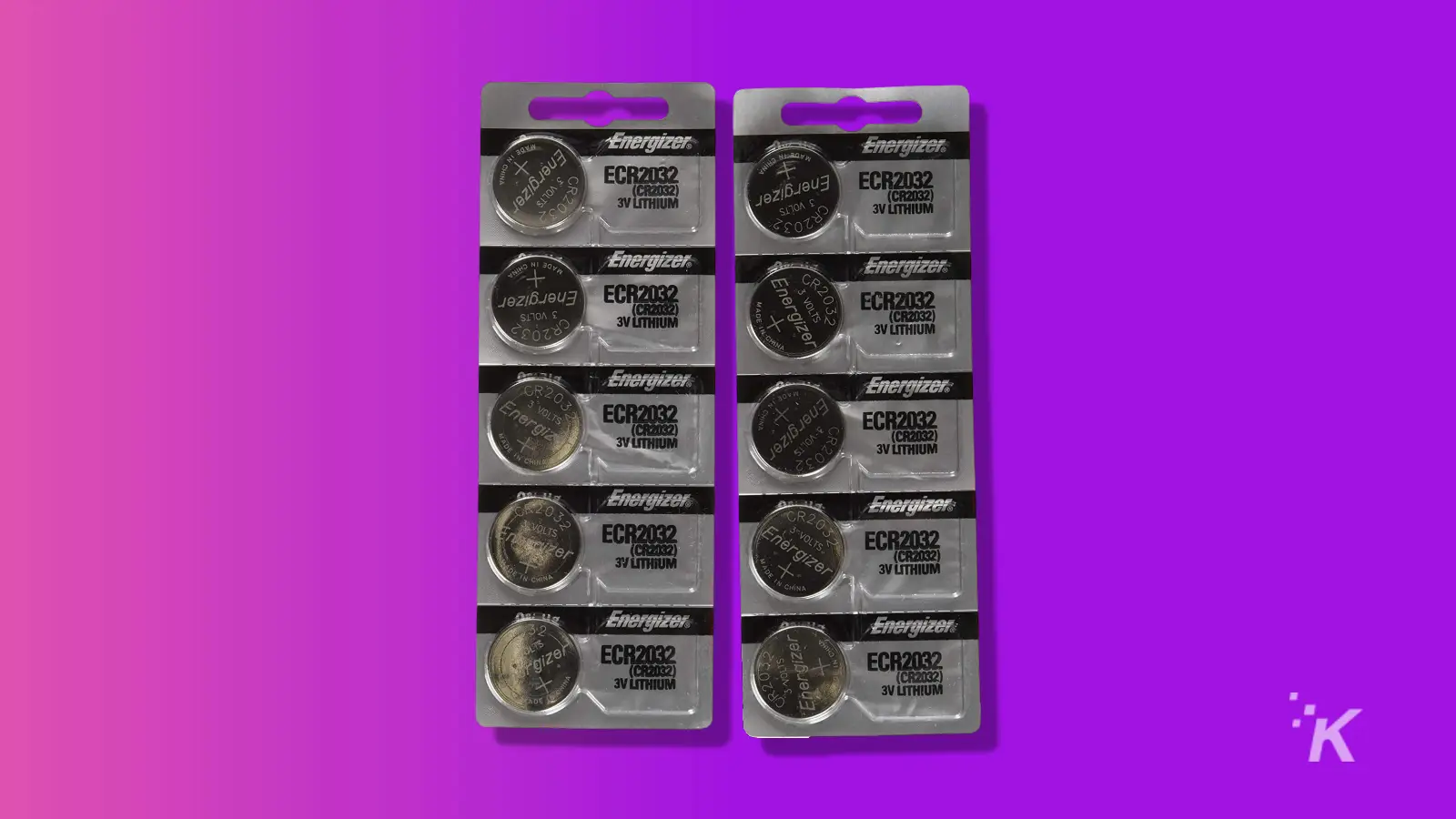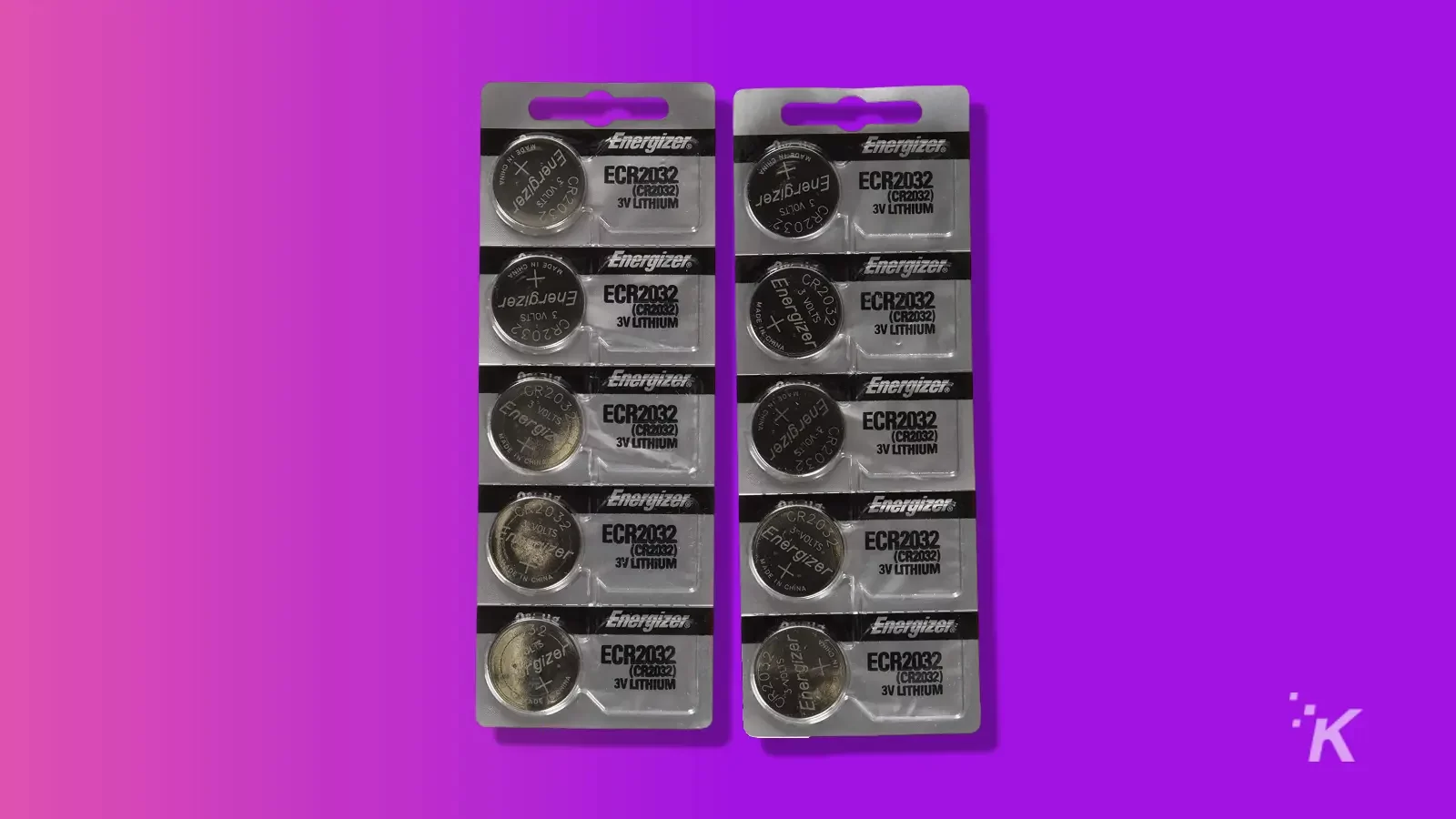 AirTags use a CR2032 battery, commonly found in watches, key fobs, calculators, and similar items.
A single CR2032 should last quite a while, but it will eventually need to be changed. Fortunately, you can get a 10-pack of these batteries for less than $10 from some retailers.
---
Apple leather key ring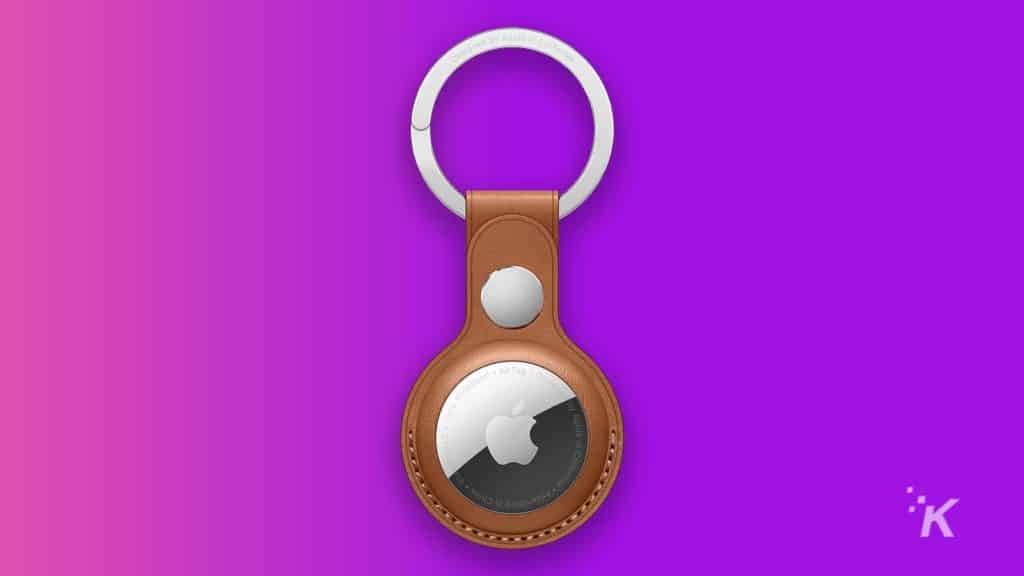 One of the best uses of Apple's AirTags is to keep up with your keys. This makes Apple's leather key ring one of the best accessories you can get for trackers.
The key ring is a nice leather case that tightly and safely houses the AirTag. Attach the leather pouch to your keys with the included key ring, and you are ready.
The Apple leather key ring is available for $35.
---
Cyrill AirTag case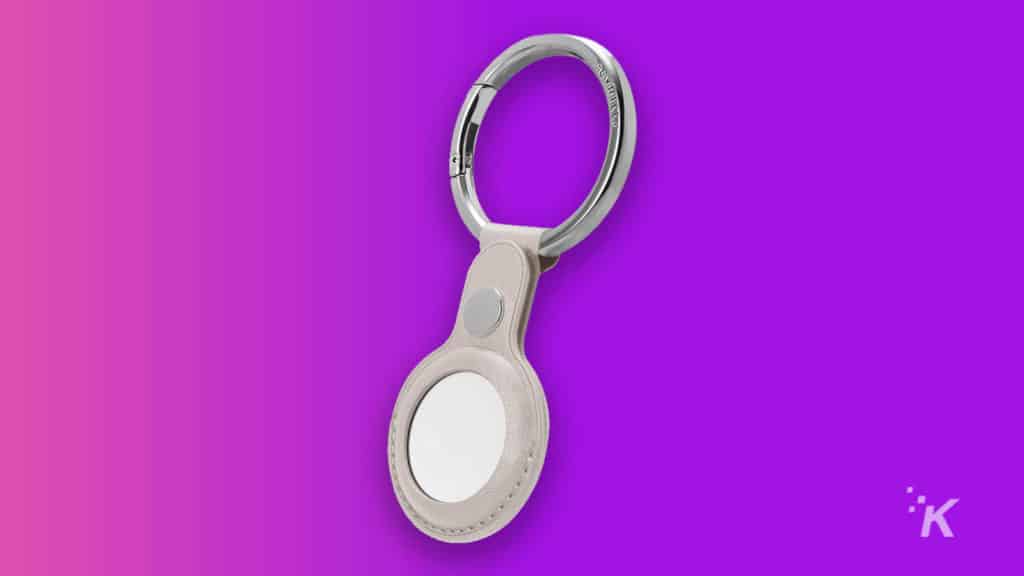 If you're looking for that leather feel without having actual leather, the Cyrill AirTags case uses premium, vegan leather and also contains its own clip-on key ring, making it easy to attach to your existing key ring.
Like Apple's own leather case, the Cyrill AirTag case has a strong clip that keeps your tracker safe and secure without damaging or scratching the tracker in the process.
The Cyrill AirTag case comes a little cheaper, at $17. It is available in two different colors; stone with a silver ring and black with a gold ring.
---
Spigen Rugged Armor AirTag case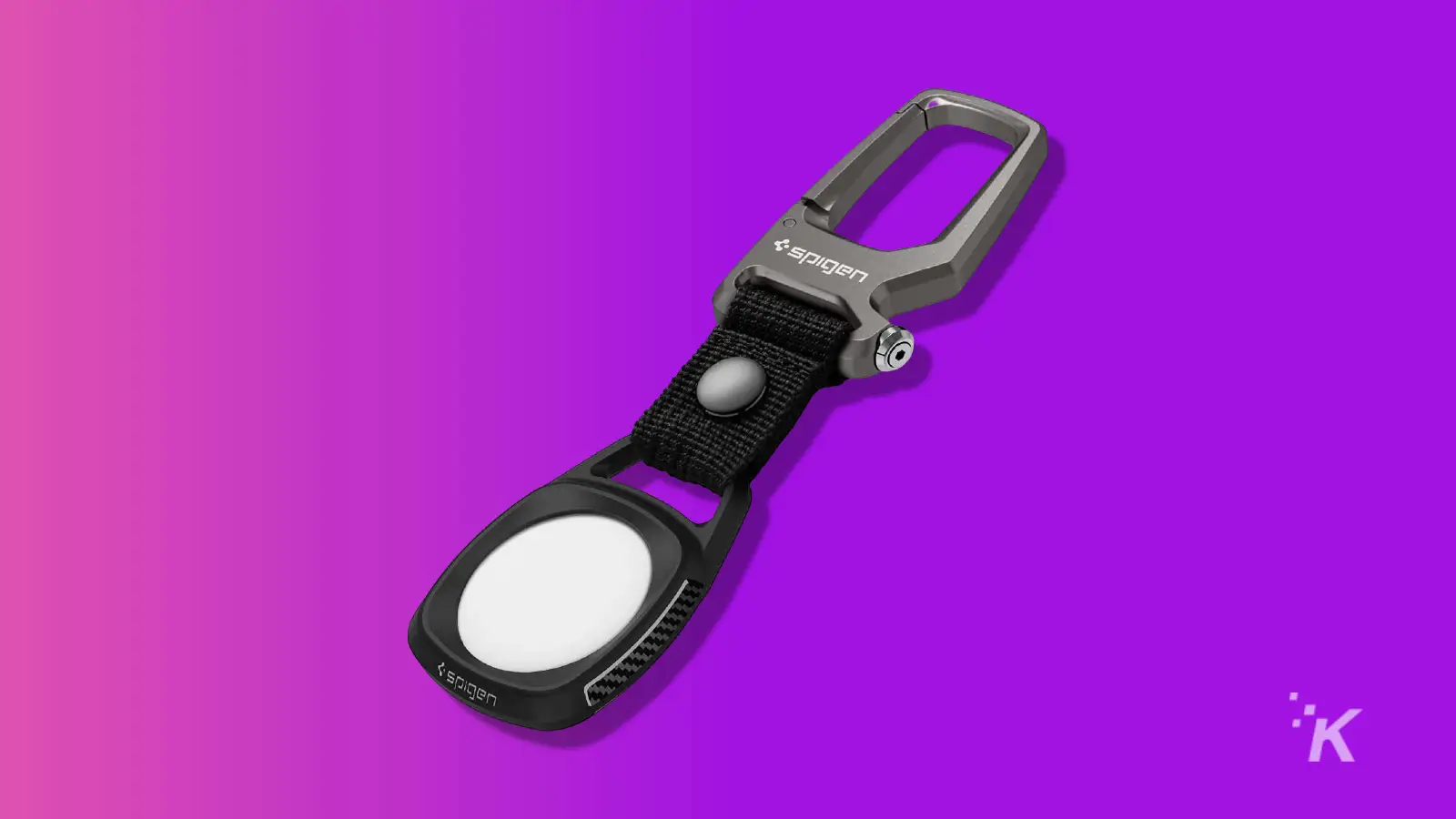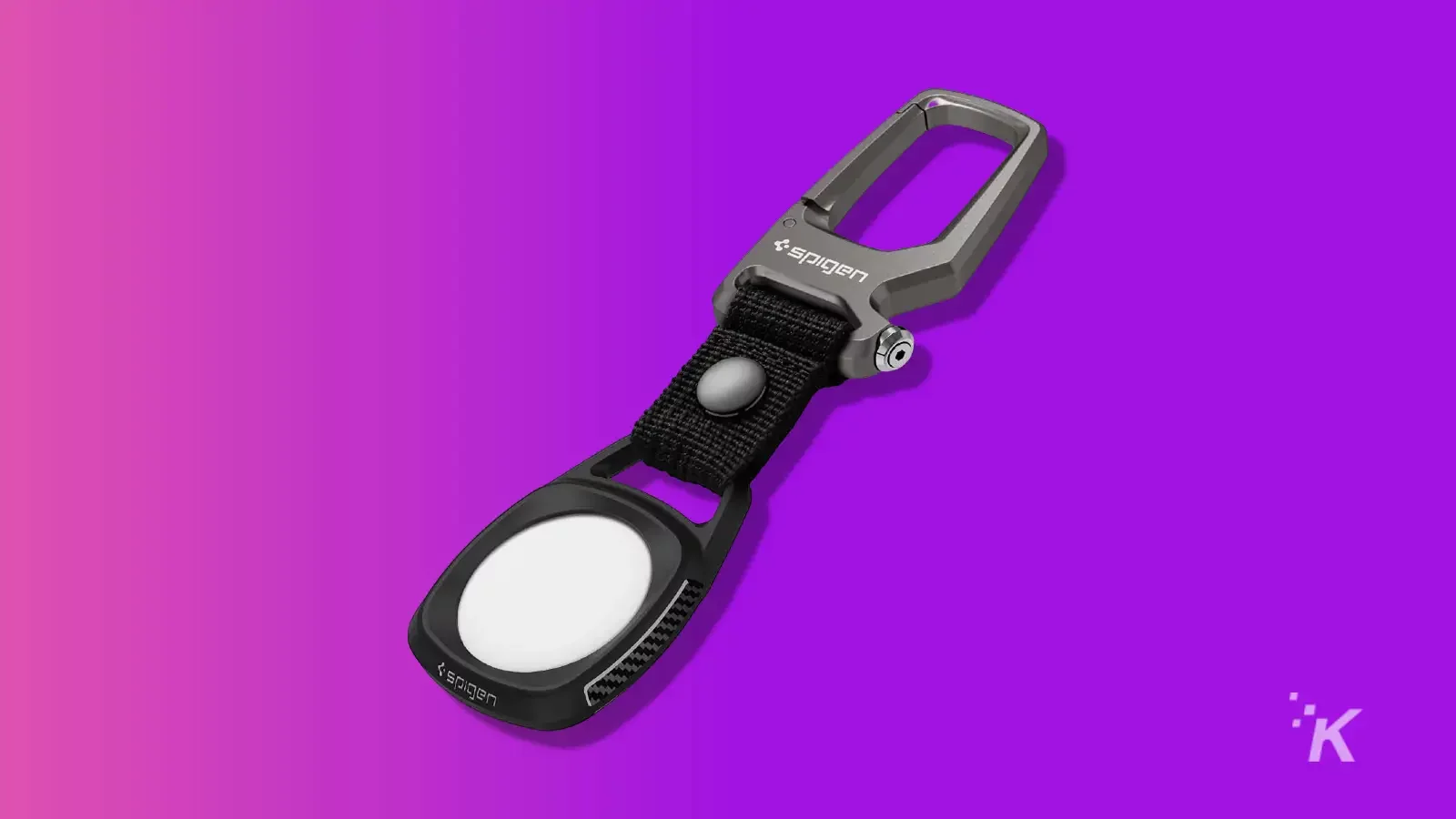 Spigen offers a more rugged design for an AirTag keychain in the Spigen Rugged Armor AirTag case.
This keychain is built from a durable zinc alloy with a stainless steel carabiner. It's great to clip onto your keys, dog collar, wallet, or anything else you can imagine.
You can get one today for $17.
---
Caseology Vault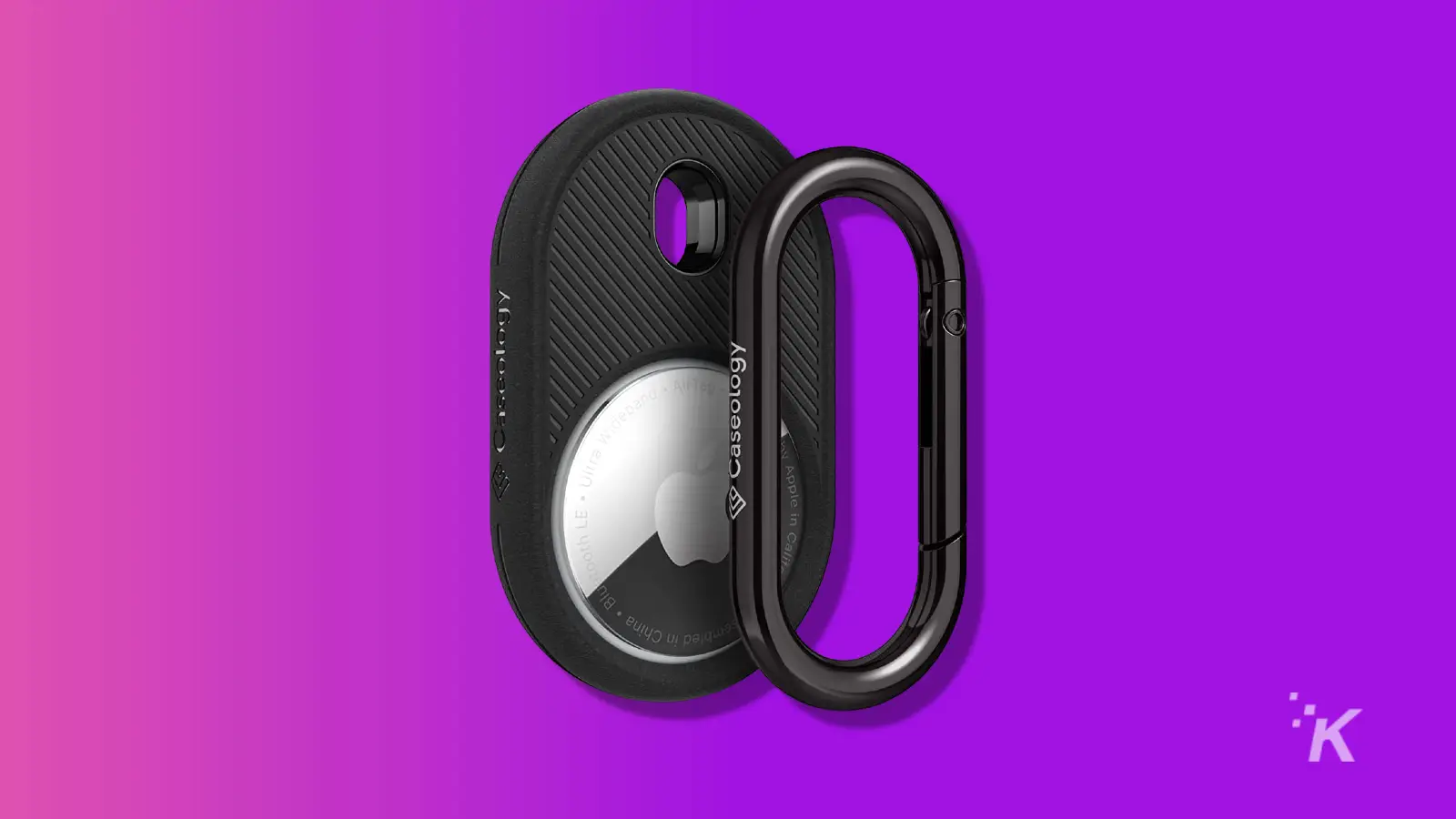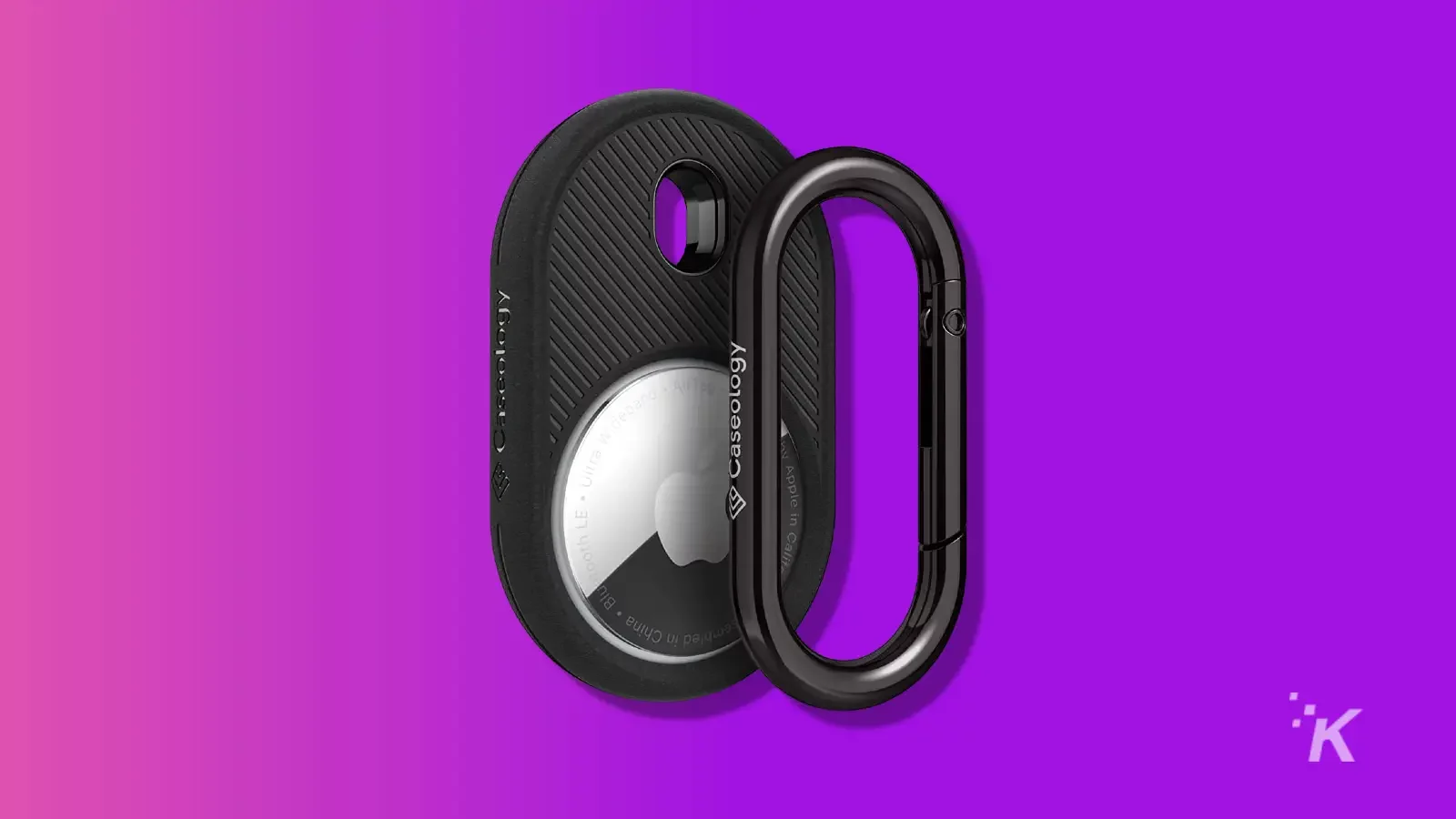 The Caseology Vault is a versatile keychain holder for the Apple AirTag. It's a compact, stylish design equipped with a carabiner for easy use with multiple products.
It's water resistant, durable, and versatile, making the Caseology Vault one of the best keychain holders available for AirTags.
You can get them today on Amazon for $19.99 or on the company's website for the same price.
---
Apple AirTag Loop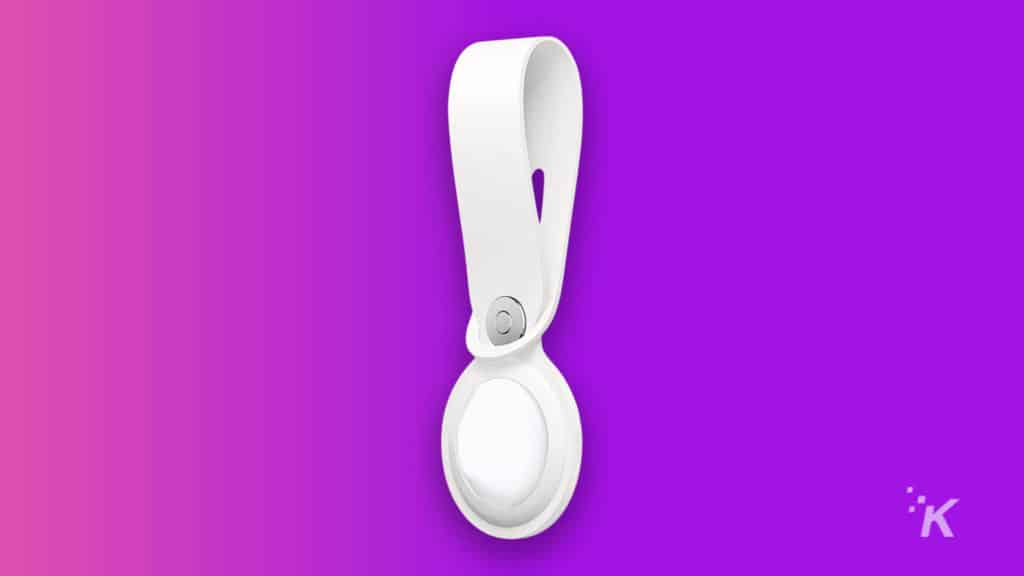 Moving on from key rings, we have the Apple Loop. The Apple Loop is a polyethylene case designed similarly to the Apple key ring but with a strap in place of the metal ring.
The Loop is designed to be used as a bag or luggage tracker and has a large strap that allows you to secure your AirTag tightly around a bag strap or handle.
The Apple Loop sells for $29 and comes in orange, yellow, blue, or white. There is also a leather version of the Apple Loop that sells for $10 more and comes in red or brown.
---
Nomad Glasses Strap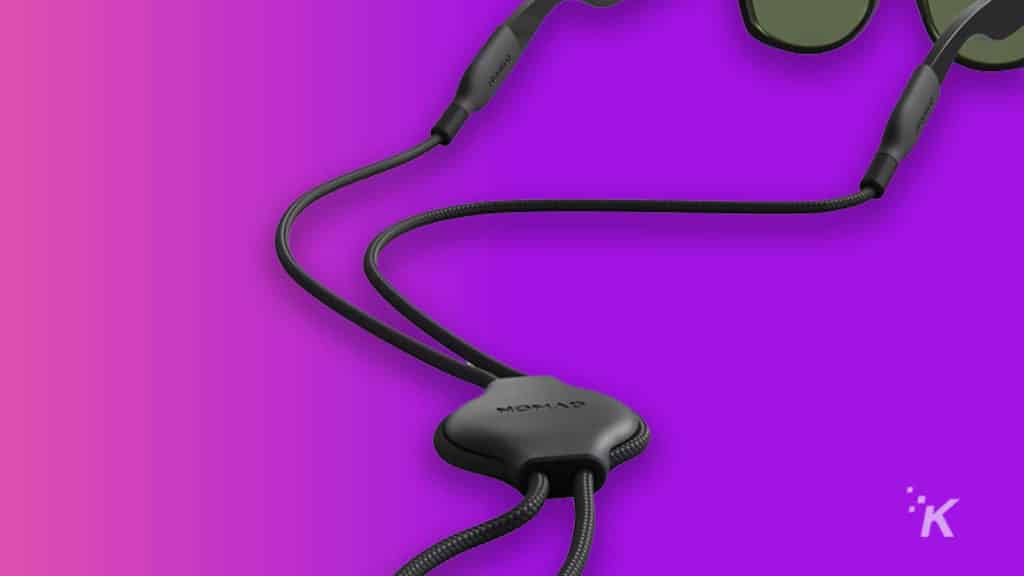 Next up is a different kind of accessory. If you're someone like me, who often wears glasses or sunglasses, there's a good chance you might lose them someday.
That's where the Nomad AirTag glasses strap comes in. This glasses strap has a built-in AirTag holder. So it not only helps keep your glasses on your head, but it will also help you find them if you lose them.
The Nomad AirTag glasses strap retails for $39.95, but it often goes on sale on the company's website.
---
Wairco Snap Case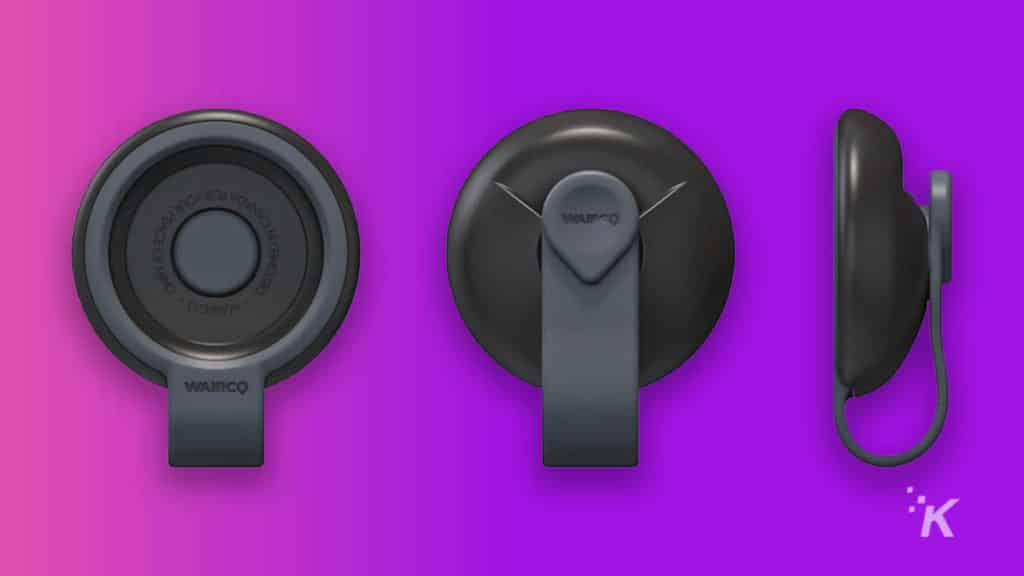 The Wairco Snap Case is another unique AirTag accessory made to fit on a person's clothing. The magnetic clip makes it easy to use.
The Wairco Snap Case is the perfect accessory for parents or caretakers looking for extra peace of mind. Being able to shift the case to any article of clothing easily makes the Wairco Snap Case a super convenient AirTag case.
The Wairco Snap Case is available for $24.
---
Apple TV remote case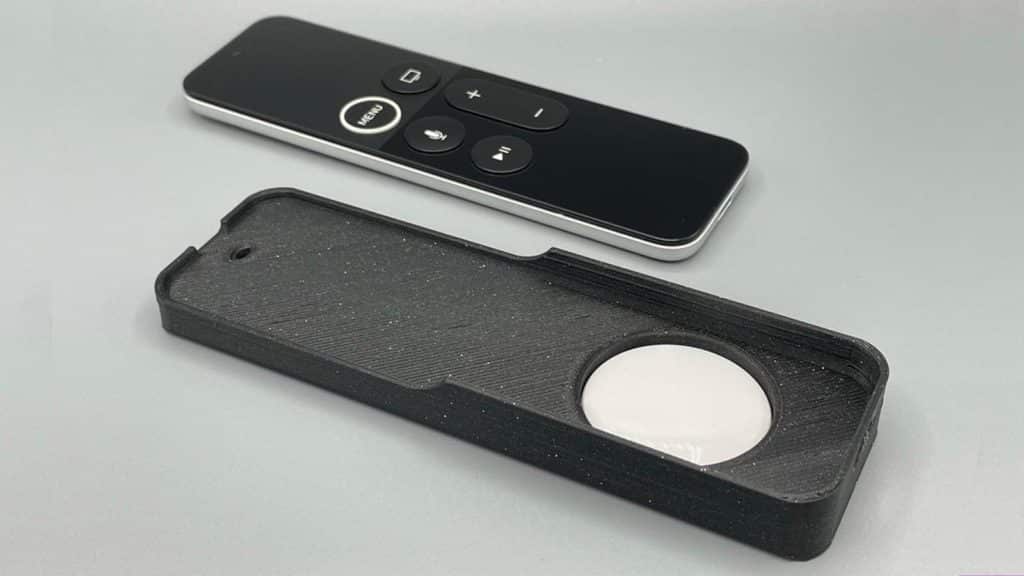 This Apple TV remote case is one of the most useful AirTag accessories out there. TV remotes have been known to sprout legs and hide in the deepest corners of our homes.
Why Apple has yet to put its Find My technology into its Apple TV remotes is one of life's great mysteries.
But luckily, PrintSpiredDesigns, a shop on Etsy, has taken it into its own hands to give us this Apple TV remote case that can be implanted with an AirTag so you can easily find that pesky remote.
The Apple TV remote AirTag case is available for $12.99 at the PrintSpiredDesigns Etsy shop.
---
ElevationLab TagVault wallet holder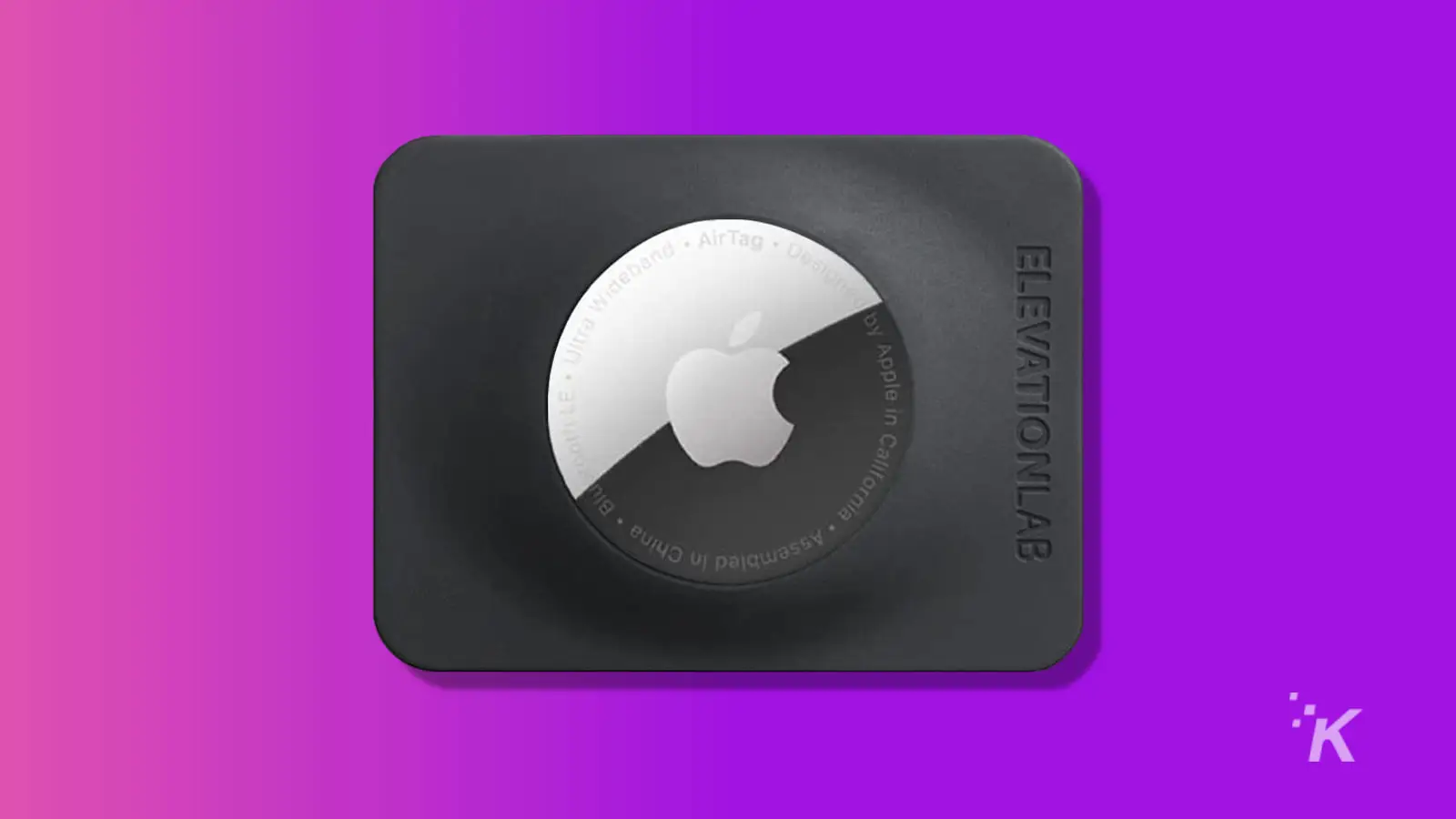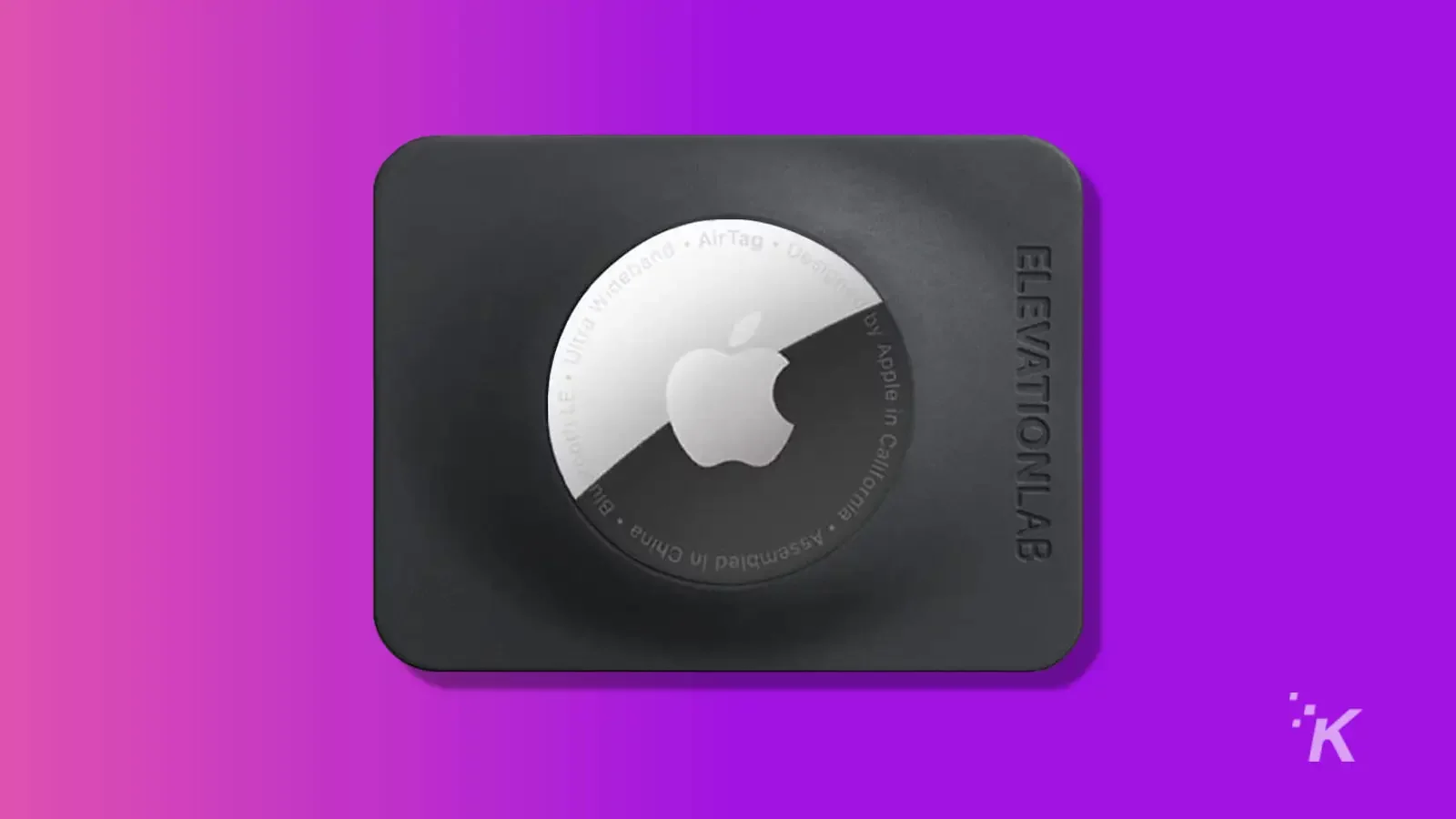 The last thing you want to lose is your wallet. Thankfully, ElevationLab makes a snug pouch that you can slide into a card slot in your wallet.
Made out of flexible, hard plastic, the TagVault stays hidden in your wallet and keeps the AirTag safe so you can call on it whenever you need.
The TagVault from ElevationLab is available for $10 on Amazon and on the company's website.
---
Dallson AirTag wallet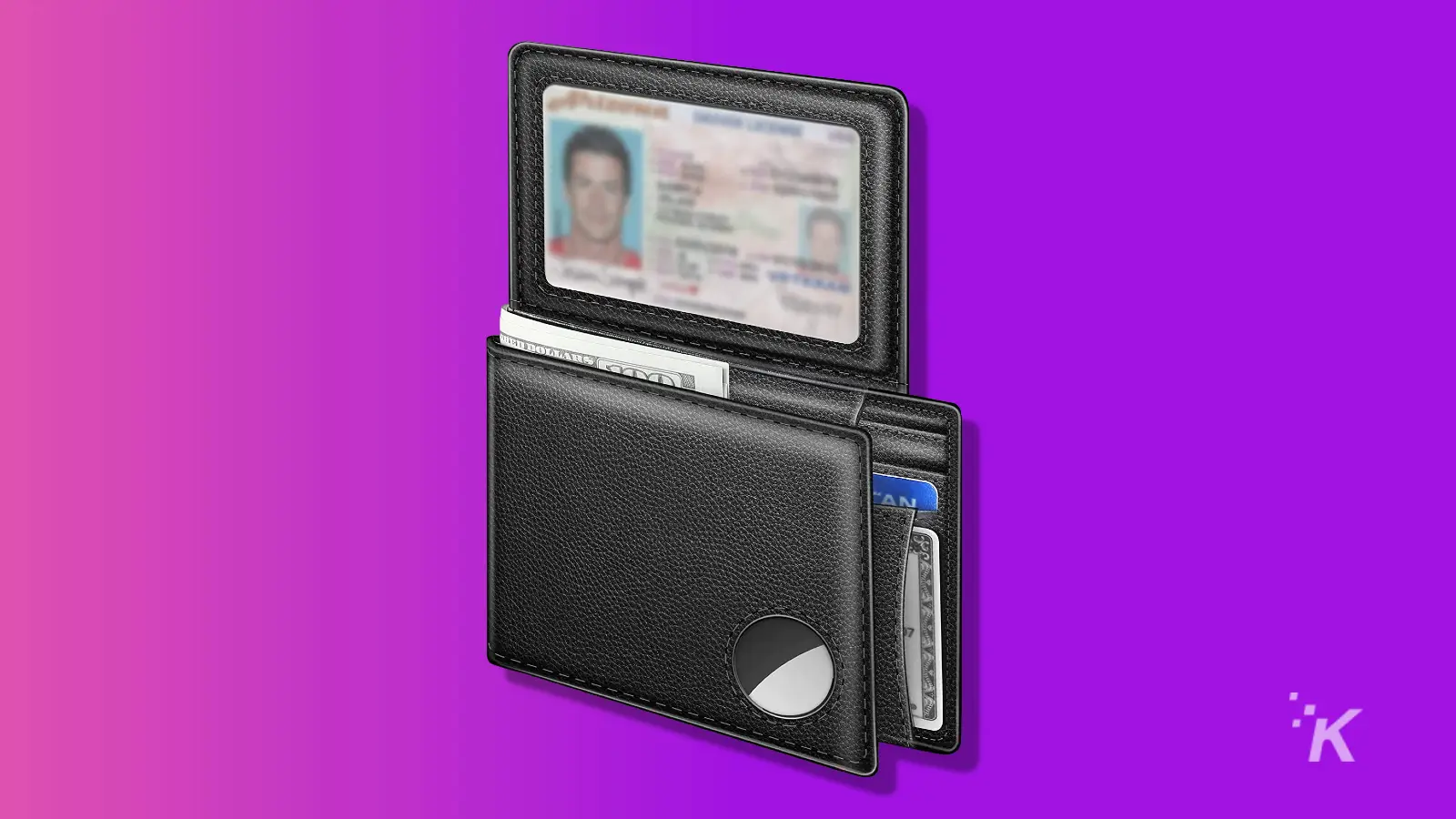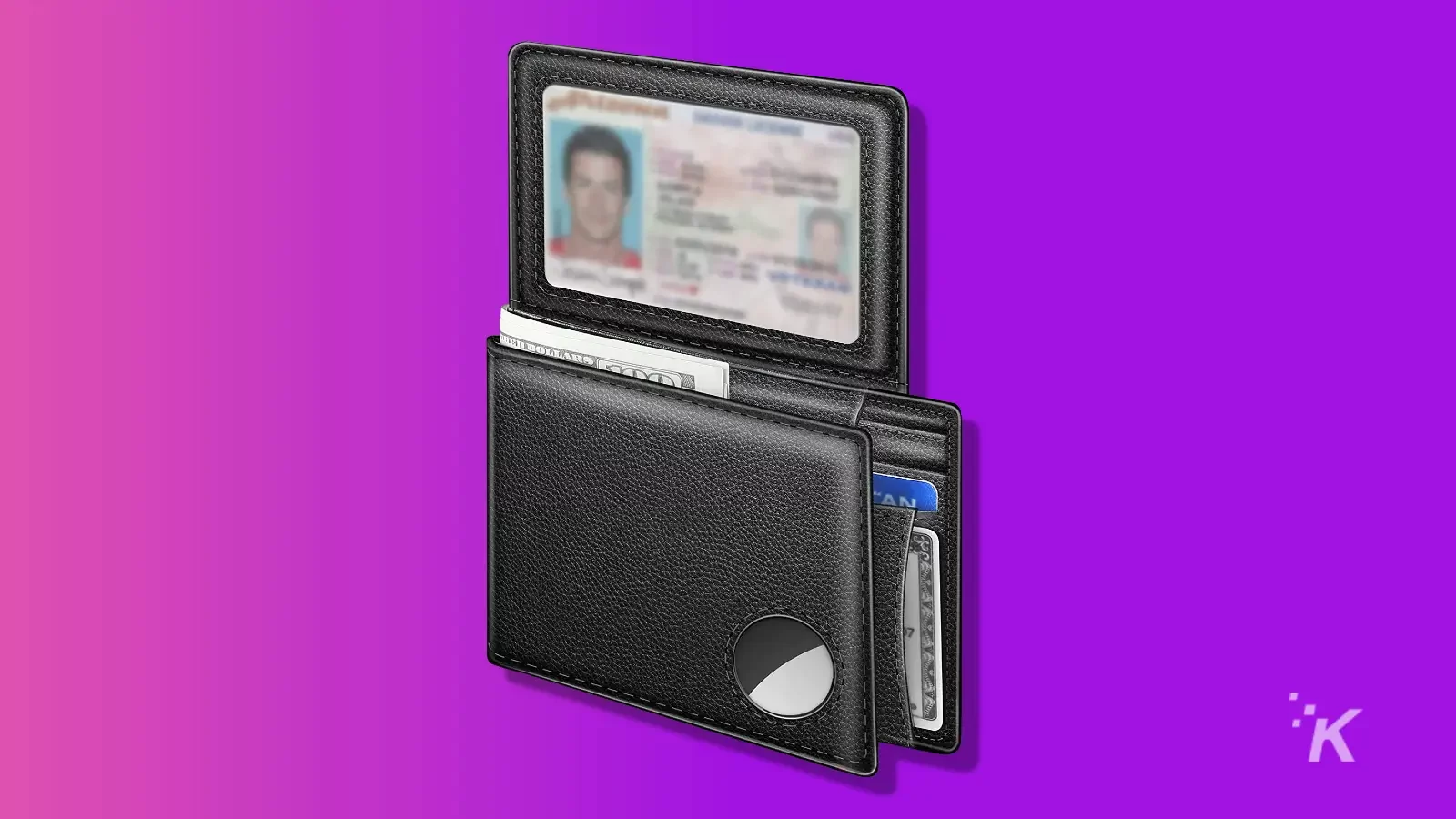 Looking for a wallet with built-in AirTag support? The Dallson AirTag wallet is top-grain leather and features an integrated AirTag holder.
It has a large capacity with two ID windows, 10 card slots, and two money compartments. Plus, it's got anti-theft RFID technology to prevent data theft from RFID and NFC scanners.
It doesn't come with an AirTag, but it's the perfect accessory to pair your AirTag with so you won't lose it. It's available from Amazon for $39.99.
---
FollowPaw AirTag collar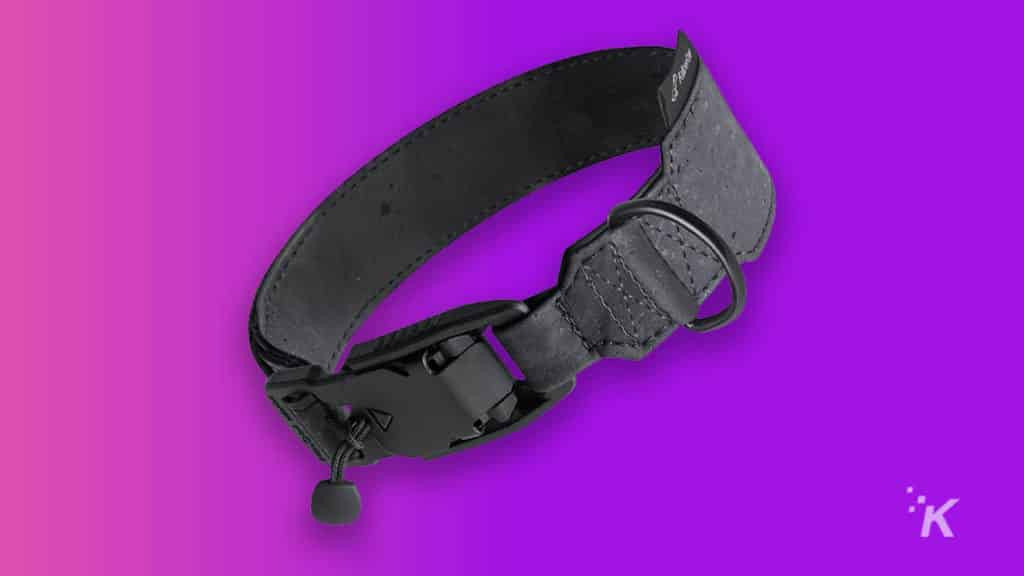 The next accessory on the list is perfect for all of you dog lovers out there. The FollowPaw AirTag collar is a durable, cork leather dog collar with an integrated pouch for Apple's AirTags.
It features a magnetic buckle for maximum convenience, making it easy to fit around your pup. This is a great way to help keep up with your furry friend using the familiar Apple ecosystem.
The FollowPaw AirTag collar is available for $59.99.
---
Moment Hard Shell Mount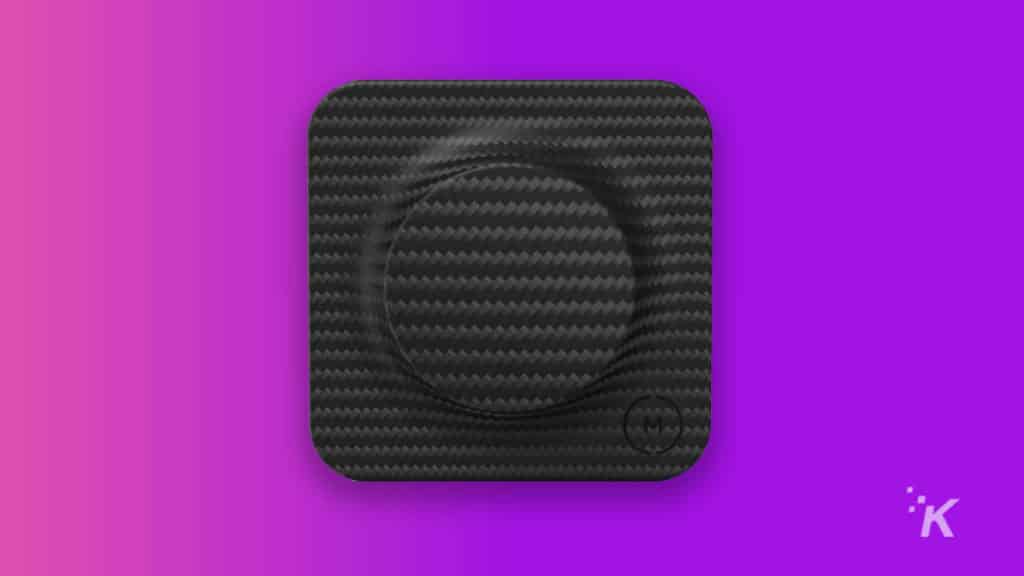 This Hard Shell Mount from Moment is designed with versatility in mind.
The hard, protective shell is made to securely hold an AirTag to virtually any hard surface, flat or slightly curved.
With a strong adhesive patch on the back, the Moment Hard Shell Mount can track anything with a solid mounting surface.
The Moment Hard Shell Mount is available from Moment for $19.99.
---
Pelican Stick-On Mount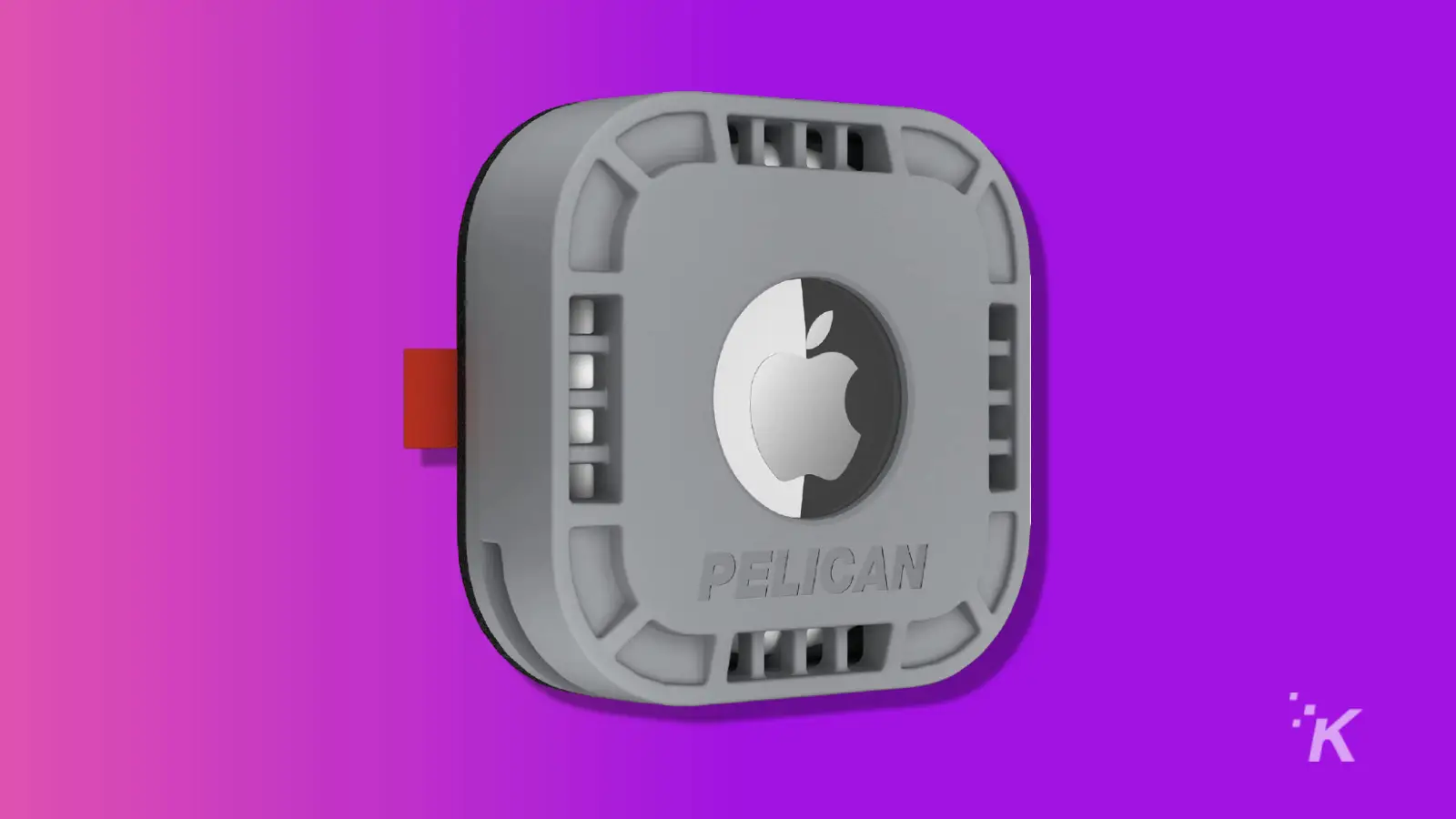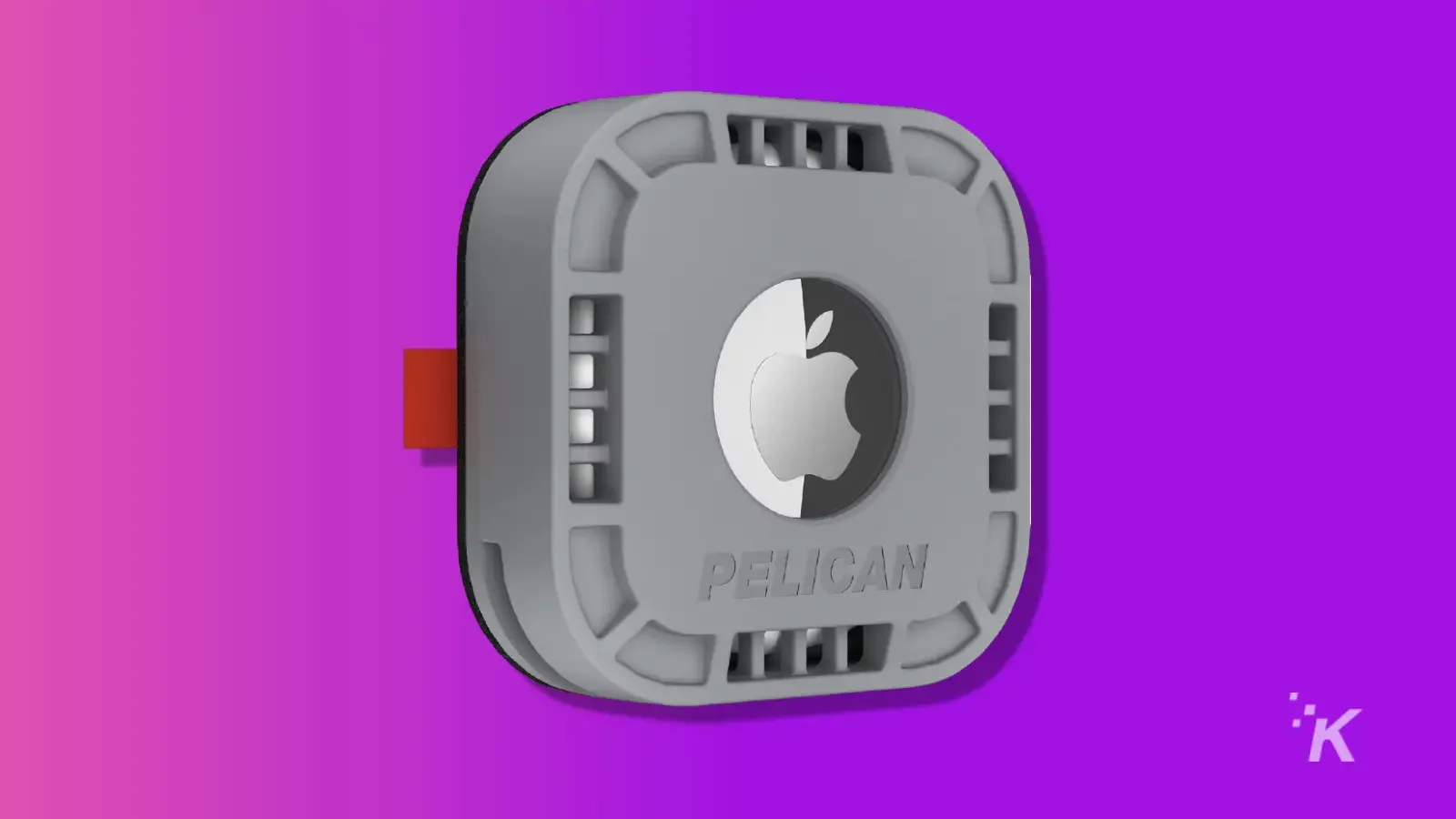 Pelican's Stick-On mount is another similar option to the Moment mount. The major difference is the material.
The Pelican mount is a high-elasticity and hard silicone mount. It features a two-piece design that's lightweight, water resistant, and durable.
The strong, 3M adhesive means you can just slap the Pelican mount onto any flat surface to help keep track. It's available for $19.99 but often goes on sale on Amazon.
---
These are some of the best AirTag accessories that you can get today. Whatever your tracking needs, there's almost certainly something on this list that fits those needs.
There are countless accessories available for Apple's AirTag, and this list is only a handful of them. Still, this is a comprehensive list of some of the best AirTag accessories you can get.
Have any thoughts on this? Let us know down below in the comments or carry the discussion over to our Twitter or Facebook.
Editors' Recommendations:
Just a heads up, if you buy something through our links, we may get a small share of the sale. It's one of the ways we keep the lights on here. Click here for more.
Follow us on Flipboard, Google News, or Apple News