Review: HyperX Predator DDR4 RGB
RGB goes fierce.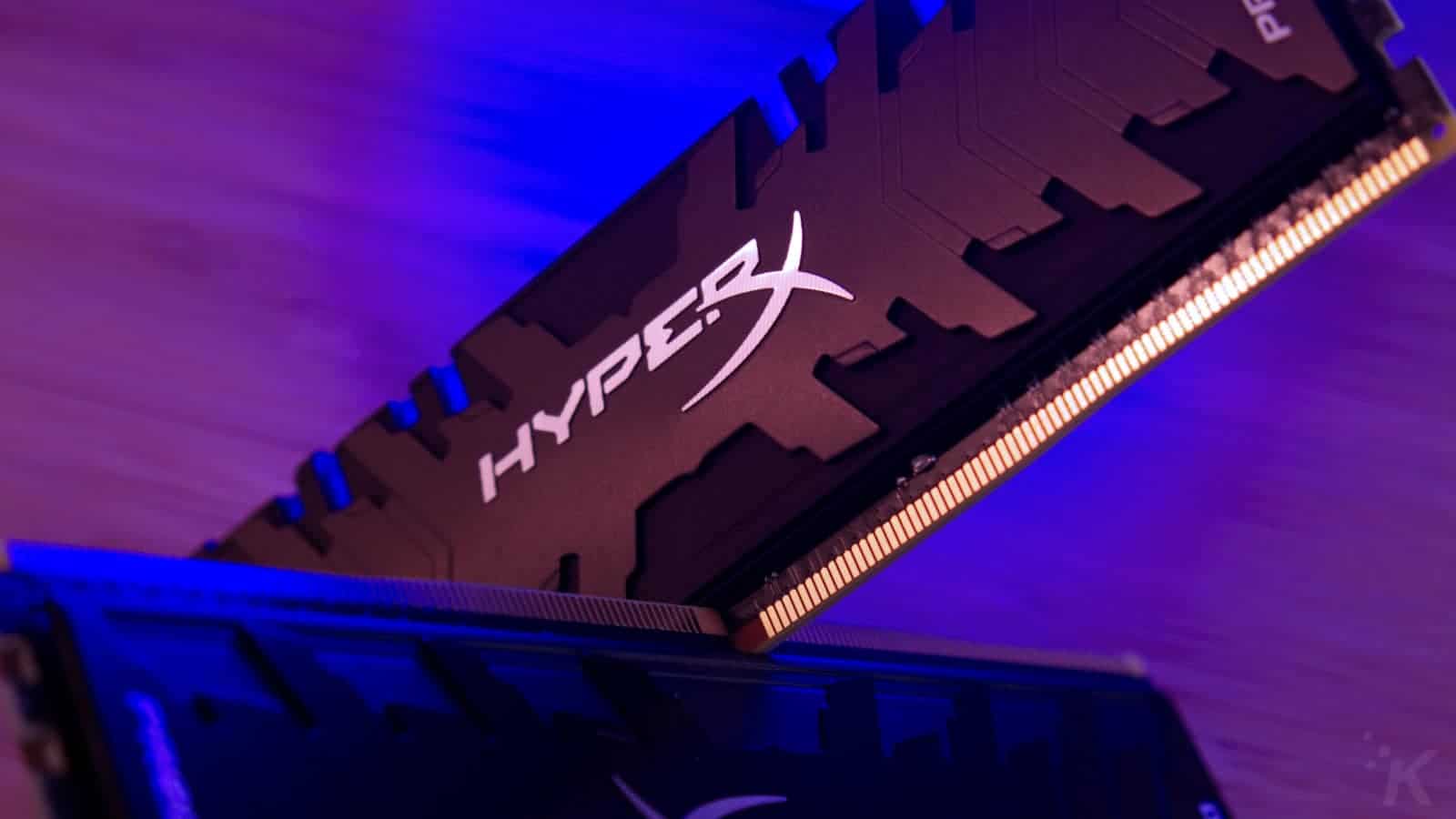 The Good
Edgy styling without going over the top
Great RGB implemenation
Impressive overclocking ability
The Bad
Tall heatspreader (42mm) so could have clearance issues
HyperX almost needs no introduction. The gaming arm of Kingston Memory, it closely aligned itself with the needs of gamers over the last 17 years, and currently sponsors over 20 esports teams, and events like Intel Extreme Masters and Dreamhack.
Today, we're looking at one of their new ranges of RAM, the HyperX Predator DDR RGB, in a kit of 2 x 8GB rated for 2933 MHz at CL15. Back in January, a world record was set by one of the non-RGB versions of the Predator DDR4 so I've got good hopes for this kit.
The edgy styling of the heatspreaders of the Predator range might not be to everyone's tastes, but they look great to me. Edging the top of the heatspreaders is a long lightbar, which diffuses the RGB effects of the DIMMs. The RGB is pretty good, even if it could do with a few more LEDs or more diffusion so it doesn't get hot spots of color. The color effects can be controlled by the RGB software on your motherboard, or just left to cycle in a rainbow pattern. Unlike some RGB RAM, HyperX's implementation doesn't require any additional wires.
Testbench ahoy!
Thaiphoon Burner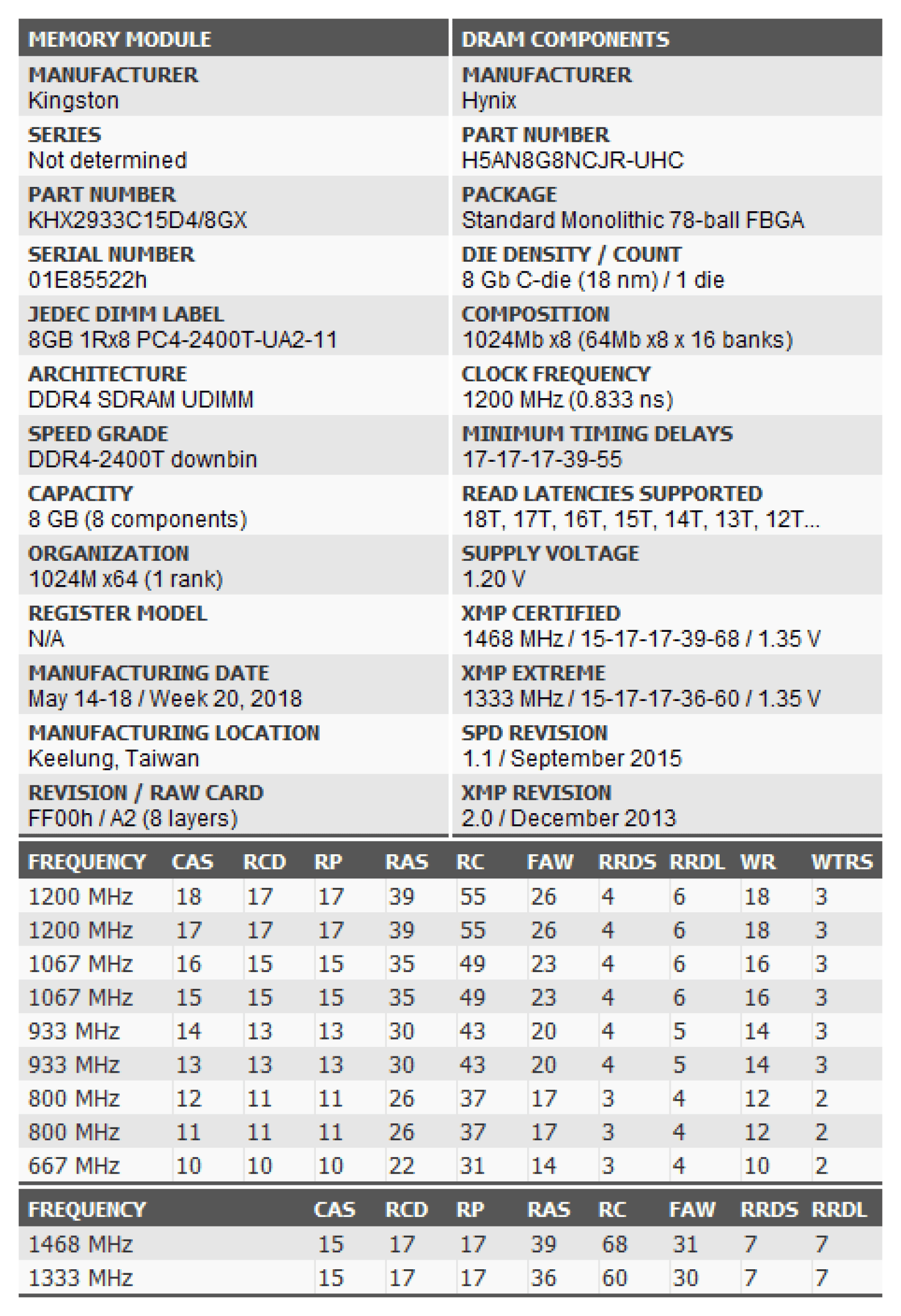 Build software without devs. Blazingly fast. Trusted by 100,000+ teams worldwide. It's so easy, anyone can use it. Start building now.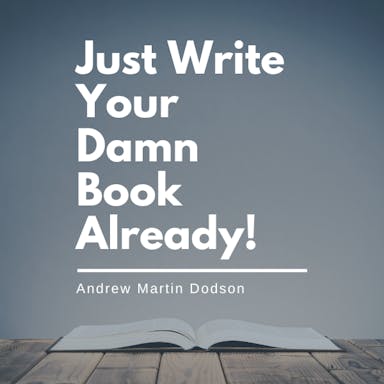 "Just Write Your Damn Book Already" is a printable guidebook that helps you turn ideas into manuscripts. It's affordable and perfect for aspiring authors
First, we check out the DIMM in Thaiphoon Burner, a handy little utility that can read the firmware on a stick of RAM and usually tell us some pretty important information. We see that the IC used is from SK Hynix, and that it's C-die.
It's also certified for XMP at 2933 MHz, with a downclock of 2400 MHz if XMP isn't set or if there's an issue at boot. While it's not the sought-after Samsung B-die, the Hynix IC used here is still pretty good for overclocking so I'm excited to see how it performs later on.
AIDA64 Cache & Memory benchmark
AIDA64's Cache & Memory benchmark tells us how much pure bandwidth we'll get from our RAM, plus the performance of the various cache memories on our CPU. Some solid bandwidth figures here, only held back slightly by the inherent high latency of the Ryzen platform.
Overclocking
Now, before we go further into this section, just know that I'm using a 1st-gen Ryzen platform right now. Unfortunately, my Intel platform is off for repairs so I don't know how far I'll be able to push the HyperX sticks.
At the XMP rating of 2933 MHz, CL15, this kit runs like a dream on Ryzen. I'm excited to push the envelope though as the Hynix C-die has the potential to get some major gains. I'm going to push to the highest frequency I can with timings set to Auto.
First attempt – Frequency multiplier set to 36, voltage set to 1.38, timings set on Auto. First boot it went straight into Windows, happily running at 3600 MHz with CL18. Impressed so far so let's continue.
Second attempt – Frequency multiplier set to 37.33, voltage at 1.38, timings on auto. No boot, eventually rebooted at 3200 MHz, CL18. Fail, but at least the memory training on my motherboard is trying its best.
Okay, that's the top frequency my setup can push the HyperX Predator DDR4 to. Not shabby at all, an extra 600 Mhz or so, a roughly 20% improvement in clock rate. Decent overclocker this kit, can't wait to get it onto my Intel testbench when that's back.
So should I buy it?
If you're planning a new PC build, or just feel like adding a bit more bling to your existing rig, HyperX should always be one of the contenders on your shortlist.
The Predator DDR4 RGB looks great, performs great, and tastes great (allegedly). With the current pricing putting it on par with the competition, it's down to your personal preference as to looks. The only potential issue is that the heatspreaders are tall at just over 42mm, so there might be clearance issues with some cases or CPU heatsinks.
You can pick the HyperX Predator DDR4 16GB kit for $132 a kit on Newegg, or $122 on Amazon.
A sample unit was provided for the purpose of this review.
Editors' Recommendations:
The Good
Edgy styling without going over the top
Great RGB implemenation
Impressive overclocking ability
The Bad
Tall heatspreader (42mm) so could have clearance issues
Follow us on Flipboard, Google News, or Apple News