Review: Motorola Moto Z2 Force
Just because the Pixel 2 and Galaxy Note 8 were just released doesn't mean you should count out the Moto Z2 Force just yet.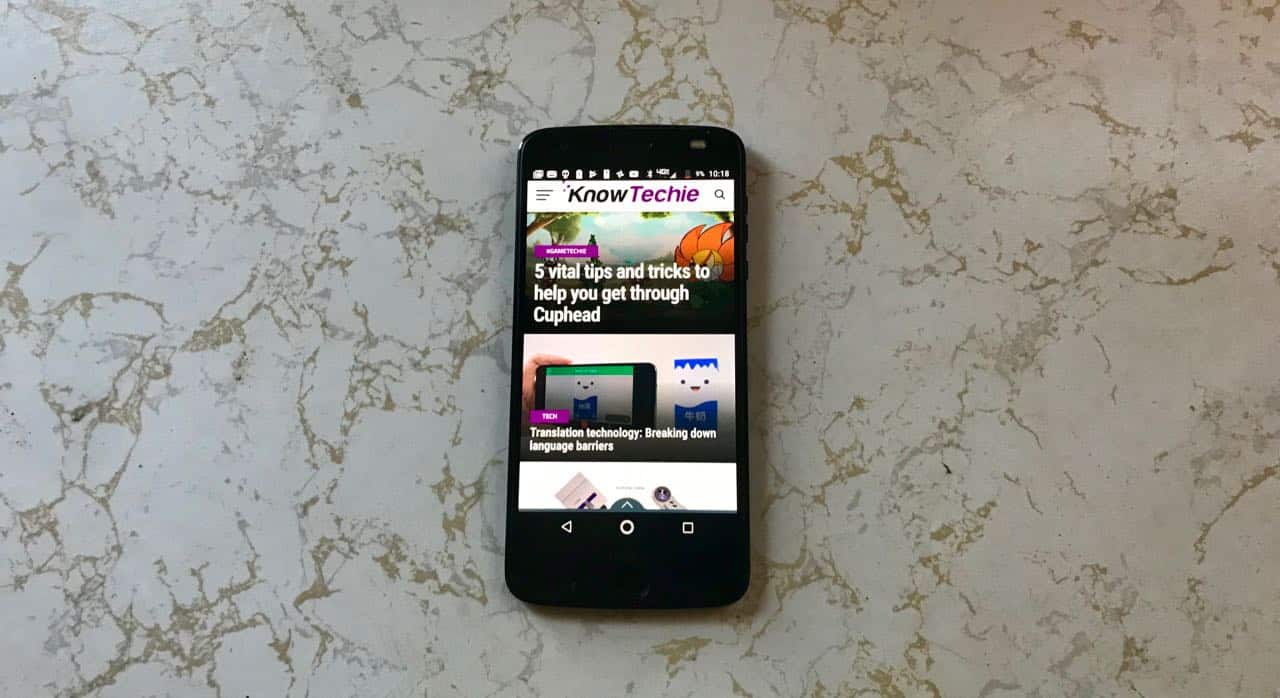 The Good
It's one of the lightest smartphones I've ever held.
Moto Mods are fun.
It's a really fast smartphone.
Moto Voice options are really helpful.
The Bad
It's not really waterproof.
Welp
no headphone jack.
Downsized battery size compared to its last version.
Fairly average camera
The Moto Z2 Force is Motorola's latest flagship phone and was released sometime in August. It's now October, and I'm finally getting around to writing this review. I'm a little late, I know.
The Moto Z2 Force is the new and improved version of the Moto Z Force. It's currently priced at $756 and brings in a faster processor, a dual-lens camera, and a shatterproof display. The bad news is that they removed the headphone jack, downsized the battery, and made it look like a phone that was manufactured in 2015.
There's a lot of things that this phone gets right, and there are other things it lacks. Is it a great phone? Sure. Does it stack up to the newly launched iPhone 8 or Galaxy S8? Not really, but it does offer up some options that these other phones don't provide, which we'll get to in a bit. But after spending a month or so with this phone, I wasn't disappointed by the results. Would I pick this over the new Google Pixel 2? Probably not, but it's not that far behind.
What I really like about this phone is the shatterproof display. Motorola claims that the 5.5-inch Quad HD AMOLED screen will never crack or break from an accidental drop, something that would typically take any smartphone out of commission. Motorolla achieved this by making the screen plastic. Like, several layers of plastic. But, there's an issue with this. This leaves the screen extremely vulnerable to scratches. While I didn't experience this for myself, Android Police discovered that it's even more susceptible to scratches than last year's Moto Z Force. The best solution to this is equipping your phone with a tempered glass screen protector, like any of these.
Read More: Review: Google Pixel 2 XL
Another quality feature the Moto Z2 Force has to offer is that it's insanely fast. Seriously, it's really fast. The phone is equipped with Qualcomm's Snapdragon 835 processor, 4 gigs of RAM, and 64 gigs of storage. You can insert a microSD card if you need more space.
The phone's camera is pretty decent too. The Z2 Force rocks a dual-lens camera, with each camera pushing out 12-megapixels. It's not the best camera out there, but it's certainly not the worst. In well-lit areas, the phone does a fine job, however, when it comes to lower-lighting settings, the camera isn't up to par with phones like the iPhone 8 or the newly-launched Pixel 2. But to be fair, Motorola hasn't always been known to produce great cameras for their smartphones. Luckily, Motorola baked in some cool camera effects that let you blur a background and selectively remove background or foreground colors.
Meet Therabody's All-New TheraFace Mask
TheraFace Mask is a breakthrough FDA-cleared LED skincare mask with added tension-relieving vibration therapy. Clinically proven results include firmer, smoother, healthier-looking skin with a visible reduction in fine lines, wrinkles, and uneven tone in as little as 8 weeks
Battery life is decent on the Z2 Force. Nothing crazy. I was able to get a whole day without having to charge up (that's not counting with the Moto Mods attached). But what's weird about this phone compared to last year's original Z Force is that it's extremely smaller. Like, considerably. Last year's featured a 3500mAh battery. This year is only 2730mAh. That's a considerable drop. Thankfully, the phone's Snapdragon 835 processor manages the power efficiently, making the phone's battery last longer.
Alright, Moto Mods – I like them. Seriously, I do, they're a lot of fun, and I can see them being useful. The ones I got to test out were the Gamepad Moto Mod and the JBL SoundBoost2 Moto Mod. In my experience with the gamepad, it made playing games on a mobile device really fun, and a whole lot easier. The only catch is that there is only a number limited of games that are compatible. I played a few of them and they were really good. Like, insanely good. But then again, some of the games didn't even utilize the joysticks which was weird.
The JBL SoundBoost2 Moto Mod was incredibly excellent too. I mean, it's obvious smartphone speakers are never going to get better. I mean, there's not much you can do with them. This JBL mod brings this phone's sound to another level. It's world apart when you listen to music normally, and then see how it sounds when the Moto Mod is attached. Seriously, mind blown.
My only issue with Moto Mods is that they can be a pain if you have to carry them around with you all the time. But, it would probably make a lot more sense just to pick one for the day and commit to it, then switch it up the next. There's a wide selection that includes a 360-degree camera, a projector, a battery pack that charges your phone, and an insane camera mod. The rest can be found here.
If it matters to you, the Moto Z2 Force does not have a headphone jack. Shocker, I know. But, when you see how thin and light this phone is, you'll see why. Another thing, this phone is not waterproof or truly water resistant. A nanocoating that's applied on the phone will protect it from rain or a spill, but it can't be submerged. In other words, if you drop this thing in the toilet, there's a chance it might not work.
Overall, I like this phone. It's a great Android device. But it has some stiff competition when comparing it to the all-new Pixel 2 or even the Galaxy Note 8, which all were recently launched. Sure, Z2 Force isn't as expensive as its competitors, but in this day and age, new is new. But, it has potential, and you're probably not missing out on much when it comes to features. Its edge is Moto Mods, and if Motorola keeps it up and consistently creates new mods, there might be a market for this.
There's a lot of great Android smartphones out there, but the best ones are the ones that keep it simple, and the Motorola Z2 Force is just that phone. If you don't mind having the latest, greatest smartphone, then this is totally up your alley. Of course, if you prefer headphone jacks and water resistance, then this probably isn't for you.
A sample unit was provided to KnowTechie for the purpose of this review. 
The Good
It's one of the lightest smartphones I've ever held.
Moto Mods are fun.
It's a really fast smartphone.
Moto Voice options are really helpful.
The Bad
It's not really waterproof.
Welp, no headphone jack.
Downsized battery size compared to its last version.
Fairly average camera
Follow us on Flipboard, Google News, or Apple News