Review: Silicon Power Bolt B80 external SSD and Mobile C50 flash drive
Store your precious memories.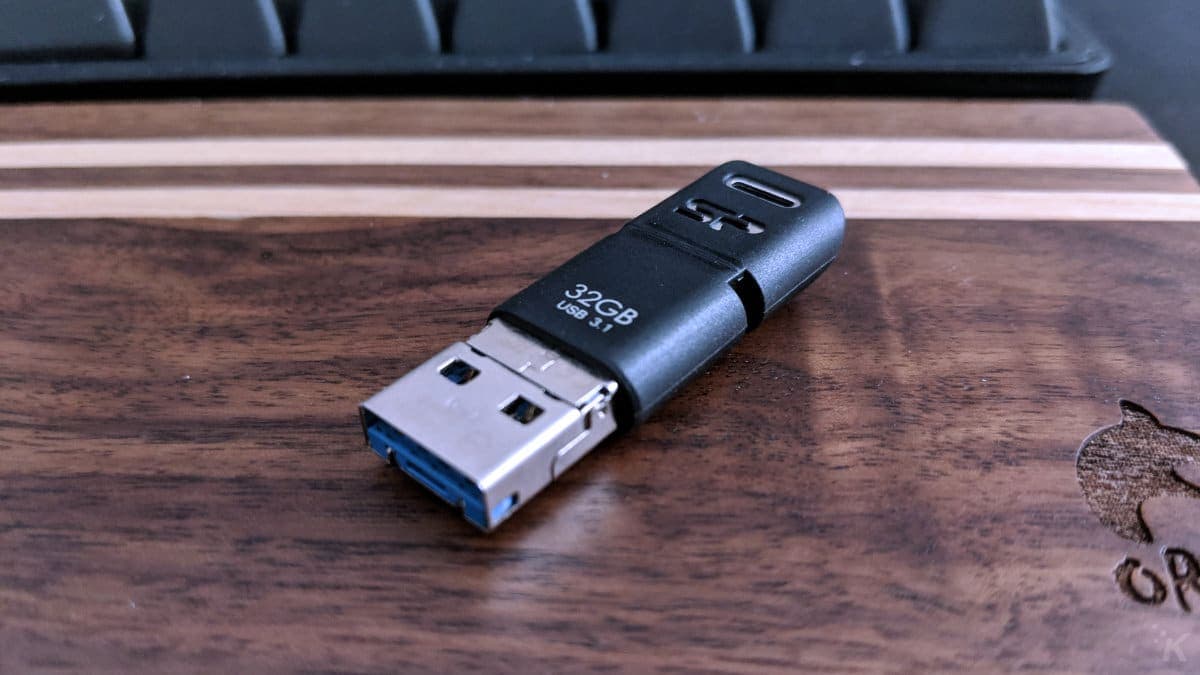 The Good
Great design
Versatile storage
The Bad
C50 flash drive is expensive for the amount of storage
Silicon Power has been around since 2003, creating a whole range of memory products.
Today, we'll be looking at two recent releases, the Mobile C50 flash drive that has OTG capability for use with your smartphone and multiple connectivity options; and the Bolt B80 external SSD drive. Both of these devices carry a five-year manufacturers warranty.
OTG Mobile C50
This is a pretty nifty USB flash drive for those people that use multiple mobile devices. Sure, the cloud is great and all but depending on your WiFi strength or how much data you have on your plan it sometimes falls short. The C50 has a pretty innovative design, with a USB-C port under a TPU cap on one side, a USB-A plug on the other, and a micro-USB cleverly underneath the USB-A port, which hinges out of the way. All the ports are USB 3.1 Gen 1 and it has OTG capability so your mobile devices can use it as an external drive.
There's a keyhole so you can put it on your keys and comes in 32GB, 64GB and 128GB sizes. There's also an SP File Explorer app in the Google Play store that you can download if your phone doesn't have a file explorer that supports OTG properly.
[envira-gallery slug="silicon-power-c50″]
Speedwise it's pretty impressive, both the USB-C and microUSB connectors post reads of over 222 MB/s and writes of over 95 MB/s. That's pretty speedy for a flash drive. I'm definitely putting this on my keyring to get files off my Pixel 2 if I don't have a USB-C cable on me.
Bolt B80 external SSD
The stylish puck shape of the Bolt B80 is robust and refined. The aluminum casing is IP68 rated for both water and dust-proof. An added bonus – it's also rated to MIL-STD 810G for shock resistance so it should survive most typical drop situations. It's lightweight, has USB-C and USB 3.1 Gen 2 for up to 500 MB/s read and 450 MB/s write.
There's also a pretty sweet LED on the top that's behind some laser-cut holes, just like the hidden power LEDs on a MacBook. With laptops coming with low storage capacity, there's really a need for drives like this one for storage that can be carried easily. With it being SSD instead of a spinny drive it's also more transportable with better drop resistance.
We're looking at the 120GB version today, which I can't find for sale in the US. The 240GB version is $89.99 on Amazon right now, which might be more than most internal SSDs but then you don't get an enclosure or the IP68 water/dust rating. The drive comes pre-formatted as FAT32 so it'll work with whatever system you have, you might want to format it to NTFS for Windows use so you can use files bigger than 4GB.
You can also download the Silicon Power Widget software to configure the B80 for AES 256-bit encryption, cloud backup to Dropbox and data backup.
[envira-gallery slug="silicon-power-b80″]
In testing the Bolt B80 we got a pretty impressive 439.5 MB/s read and 71.96 MB/s write values. We did test five times and this was the median run. It's not quite at the theoretical maximums for the USB 3.1 Gen 2 spec, but it's pretty close for real-world data.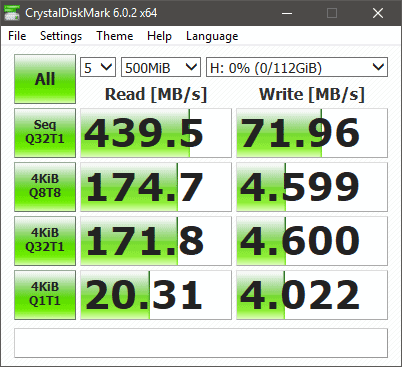 So should I buy it?
Okay, let's break it down. Both of the drives tested here are pretty speedy, so you'll not be waiting for ages for data to transfer. Both Silicon Power items are aimed at mobile device users, whether Android phone users with the C50 or business nomads with the B80. Both devices are well-built, well-designed and work well.
There is a small price premium for the 3-in-1 design of the C50 drive, which is offset slightly by the utility that the multiple ports give. If you're an Android user, this is a great way to get data off your device or add more storage for video files or other media.
The Bolt B80 is great, stylish, tough and small, with fast transfer speeds that almost rival an internal SSD. Factor in its portability and it's everything you need to add storage to the non-upgradable MacBook line.
Sample units were provided to KnowTechie for the purpose of this review.
Editors' Recommendations:
The Good
Great design
Versatile storage
The Bad
C50 flash drive is expensive for the amount of storage
Follow us on Flipboard, Google News, or Apple News