Review: VA-11 Hall-A: Cyberpunk Bartender Action – a science fiction novel as an SNES game
Surprisingly fantastic.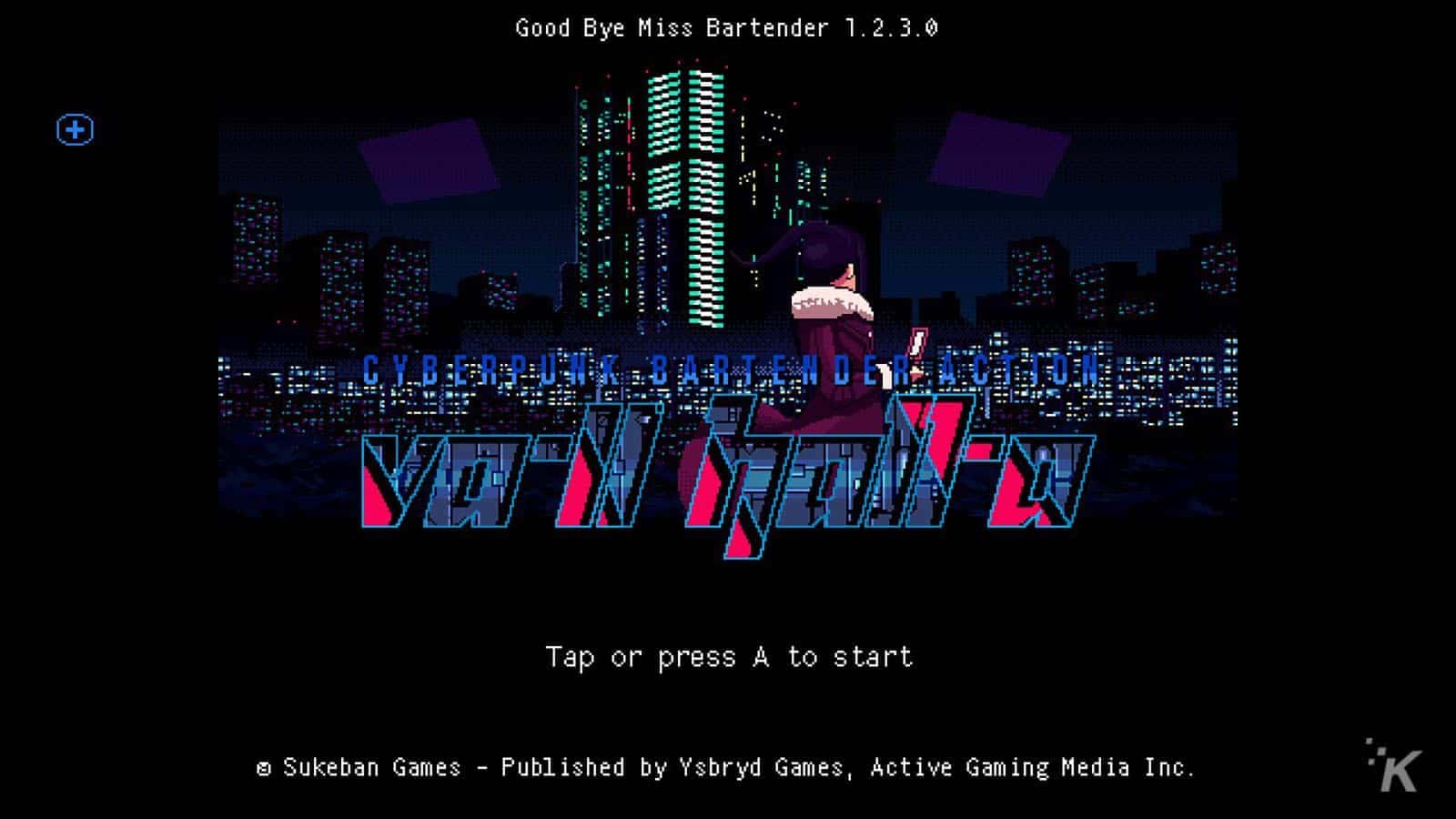 The Good
Outstanding sci-fi atmosphere, writing, and world-building
Absolutely top-tier soundtrack
The Bad
Somewhat jarring controls
Lack of time pressure may be off-putting to some
"That's a mouthful, so we just call it Valhalla."
VA-11 Hall-A: Cyberpunk Bartender Action by Sukeban Games (aka Valhalla, which I'll be calling it for the rest of the review) is an interesting game. In Valhalla, you're a bartender in a cyberpunk dystopia and you have to pick and mix drinks for your clientele, who range from arrogant media moguls to altruistic warrior medics.
As far as I've gotten, there's no time pressure, so you can take your time perusing your drinks manual looking for the perfect drink for the perfect situation, then you can attempt making it as many times as you need to in order to get it right. All of this is presented with one of the best game soundtracks I've ever heard, backing vibrant, evocative pixel art for the scenery, characters, and game's UI.
The emergent result is something that feels like a totally immersive experience
Valhalla is a game that's akin to jumping headfirst into Neuromancer, only instead of being the protagonist, you're an ancillary character experiencing the world secondhand.
Meet Therabody's All-New TheraFace Mask
TheraFace Mask is a breakthrough FDA-cleared LED skincare mask with added tension-relieving vibration therapy. Clinically proven results include firmer, smoother, healthier-looking skin with a visible reduction in fine lines, wrinkles, and uneven tone in as little as 8 weeks
The game's writing is lush and thought-provoking, truly painting a complex, imaginative world that I constantly find myself wanting to know more about. In between game days, you have time at home where you sit on the bed with your phone, reading news clips from the game's fictional websites, wondering if or how those threads weave through the lives of the people I come across in the bar.o
I have a low threshold for reading all the extras in a game, but Valhalla's playful, evocative parts somehow just pull me in. Even in my time away from the game, I'm still thinking and wondering about the game's world.
I write this wanting to tell you, reader, as little as possible about VA-11 Hall-A because I want you to experience it for yourself
I want you to know that the game's story and characters feel just as good as any science fiction literature I've read, but I don't want to tell you too much about them because I want you to meet them for yourself.
I want you to know that you get to load up the bar's jukebox with tracks from the brilliant soundtrack by Garoad, but the selection is so interesting and diverse that I think you should draw your own conclusions about what kind of music it is or why it's great.
I want to tell you that this is a game that respects your intelligence, but all I'm going to say is it's the kind of game where the tutorial is clever enough to allow you to skip it in a smart way if you already know how to play.
VA-11 Hall-A is not the typical game I would seek out, as someone who is usually drawn to fighting things and filling bars, but it's a game that I can't get enough of.
I've been playing it slowly, trying to draw the experience out as long as possible, but I already know that it's one of those games where I don't want it to end and I'm going to fruitlessly wish that I could experience it for the first time again.
VA-11 Hall-A isn't for everyone
It's ambient and calm, with no time pressure or physical skill barriers (but you better still be a good bartender who remembers your clients!), but those are accessibility points as much as they are drawbacks, depending on what you look for in a game. It's steeped in atmosphere and world-building instead of demanding challenges and harsh consequences.
All of that said, the game's controls on Nintendo Switch feel a little wonky, especially since you're usually navigating with the d-pad and mixing drinks with the analog stick, but that's about the only universally applicable complaint I can levy. I think that comes with the territory when you're making something mechanically unique since there's no road map for how that's supposed to feel, but it is what it is nonetheless.
I really have to stop picking out so many games that I end up absolutely loving to death, because y'all are gonna stop believing me when I've got great things to say. Regardless…
I would recommend VA-11 Hall-A: Cyberpunk Bartender Action to anyone looking for something different, fans of visual novels, anyone who likes science fiction you can interact with, and anyone who goes to great lengths to play games because of their amazing soundtracks.
Jake reviewed VA-11 Hall-A: Cyberpunk Bartender Action with a review code from the game's publisher, Ysbryd Games. While it originally came out in 2016 for PC, the Nintendo Switch and PlayStation 4 ports just released in early May. Unlike Neuromancer, this one won't take 7 years for him to finish. 
Curious what our scores mean? Find out more in our comprehensive guide to Understanding KnowTechie's Game Review Scoring.
Editors' Recommendations:
The Good
Outstanding sci-fi atmosphere, writing, and world-building
Absolutely top-tier soundtrack
The Bad
Somewhat jarring controls
Lack of time pressure may be off-putting to some
Follow us on Flipboard, Google News, or Apple News