A new partnership will put Spotify directly on your Samsung devices
Another day, another partnership.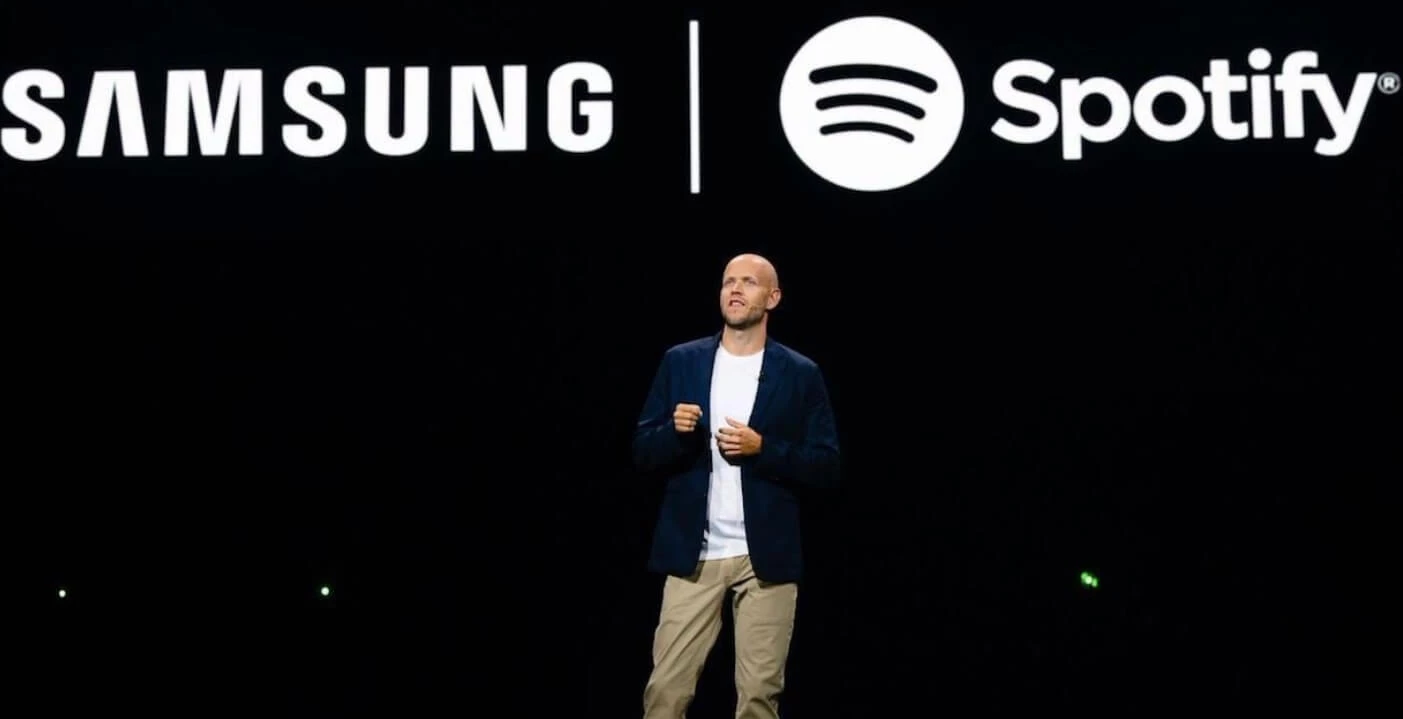 Samsung and Spotify have announced a new partnership that will make the music service part of the set-up experience on a Samsung device. In addition to smartphones, this integration will extend to smart televisions and the all-new Galaxy Home speaker. Spotify is also expected to integrate with Bixby more deeply, Samsung's voice assist.
In announcing the new partnership, Spotify the word "seamless" often to describe each company's most important goal. Specifically, both promise "that on several key Samsung surfaces, you'll be able to link your Samsung and Spotify accounts to play music across all Samsung devices."
It continues,
The [slightly] longer answer is that – for example – when you buy a new Samsung phone and use the SmartThings app to set up your Samsung Smart TV or Galaxy Home, you will be prompted to link your Spotify account. So right from the beginning, you'll have that collaboration. It only takes a few simple steps.

Additionally, we're also making it easier to move playback to various hardware devices with Spotify Connect. When a user enters WiFi while listening to music on mobile with the Spotify app, they'll be able to move playback from the mobile lock screen, instead of having to go back in the Spotify app.
Earlier this summer, Apple Music's paid membership passed Spotify in the United States for the first time, making the partnership between Spotify and Samsung almost inevitable. Still, it does come with some risks.
First, introducing the music service in the Samsung device setup process could be viewed by many as anti-competitive, so much so it could lead to litigation. Second, Apple could use the move as an excuse to curtail Spotify integration on iOS devices. In doing so, Spotify could see a drop, not increase, in the number of subscribers.
Does this partnership make you more likely to use Spotify? Let us know below. 
Check out these other recent tech headlines:
Follow us on Flipboard, Google News, or Apple News