Snapchat just announced group video chats and Story mentions
Instagram and Snapchat continue to swap features.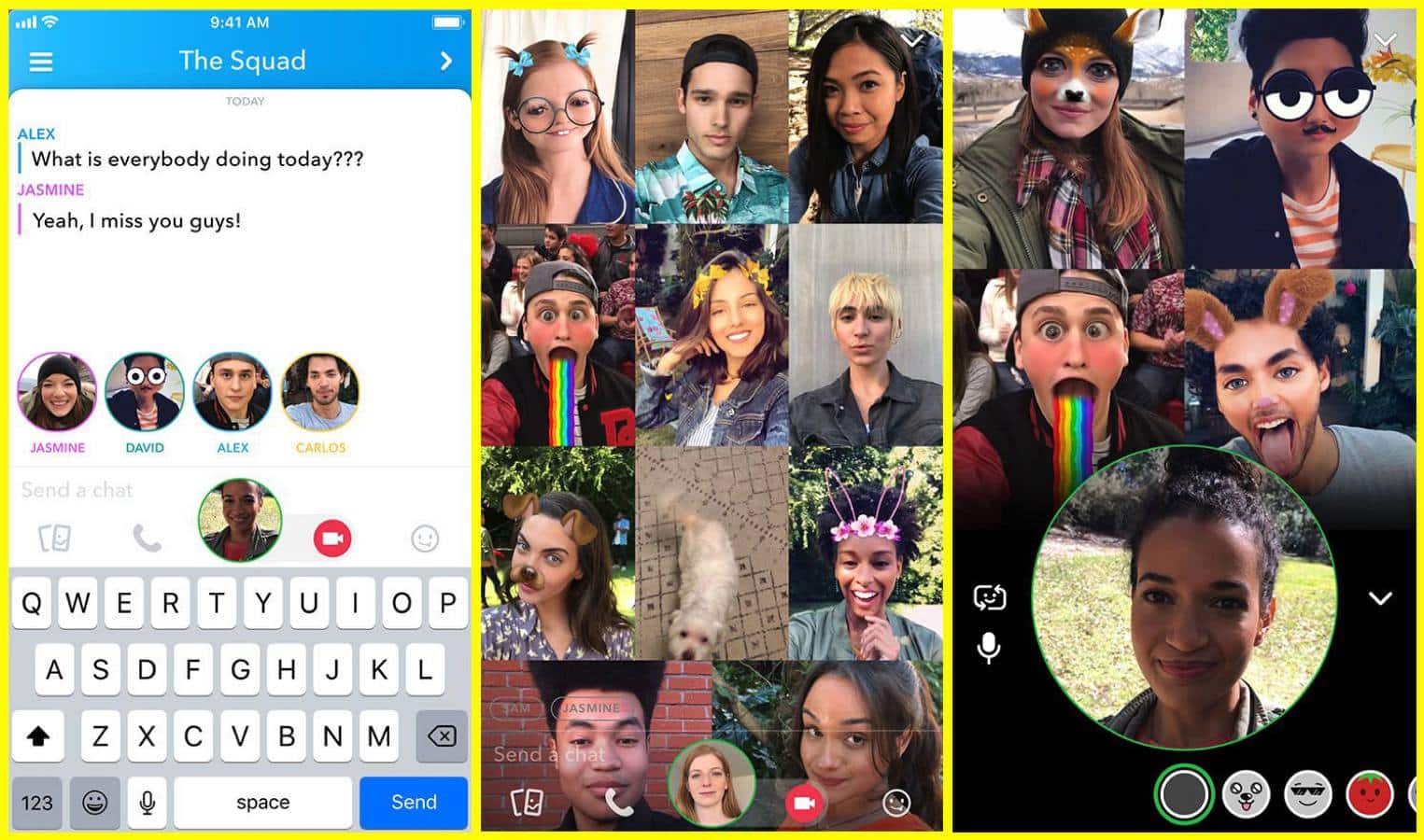 Snapchat is rolling out new features within the next week including the highly-requested group calls option and the ability to "mention" friends within their Story posts. There were rumors circulating the internet last month about the features and now they're finally being brought to fruition.
If you want to tag a friend within your Story, just type in "@" along with the username, and select that person. Anybody who sees the Story and is not friends with the tagged person, they will be able to swipe up to add that friend or watch their public Stories. Anybody you tag in a Story will be notified within the chat window when you swipe left.
Snap users have been asking for friend mentions within their 24-hour Snap story, which has been a feature on Instagram for a while. Facebook's Instagram has steadily been ahead of competitor Snap, especially since a drastic platform-wide design was pushed for Snap. The redesign was confusing to navigate and left fans frustrated. Instead of the redesign bringing users back, it did the opposite by forcing loyal users away. Snapchat has not been listening to user requests, but maybe their earholes have opened.
The video chat feature will allow up to 16 friends to video chat with each other simultaneously. If you want to invite more than 16 into the video call, you can invite up to 32 in a regular simultaneous voice chat. Snap initially rolled out one-on-one video and voice calls back in 2016.
If you want to use the new video group call feature, enter into your first group text chat, or start a brand new group. Select the video icon to video call your group, or select the phone icon for a voice call. All members of the group will be notified about the call, and when they enter you will get an alert right above your keyboard. You can switch your camera on and off if you would like some privacy, along with a mute option. Within the video call, group members can swipe for face filters, lenses, and more. The new features will be available next week when the latest update rolls out.
Snapchat has pushed a lot of new features within the past few months, including Giphy integration, custom face lenses, Map explore, and more. I personally use Snapchat to communicate with friends who live far away and family. Most of my social media posts are on Twitter or Instagram. I dislike the redesign, and in turn, I went to their competitor. I love Snap, but they need to start listening.
Have you used any of the new features? Have you abandoned Snap? Let us know down below!
Follow us on Flipboard, Google News, or Apple News