You can get this slick SNES Nintendo 3DS XL for $50 off on Amazon today
Retro gamers will love the style on this version.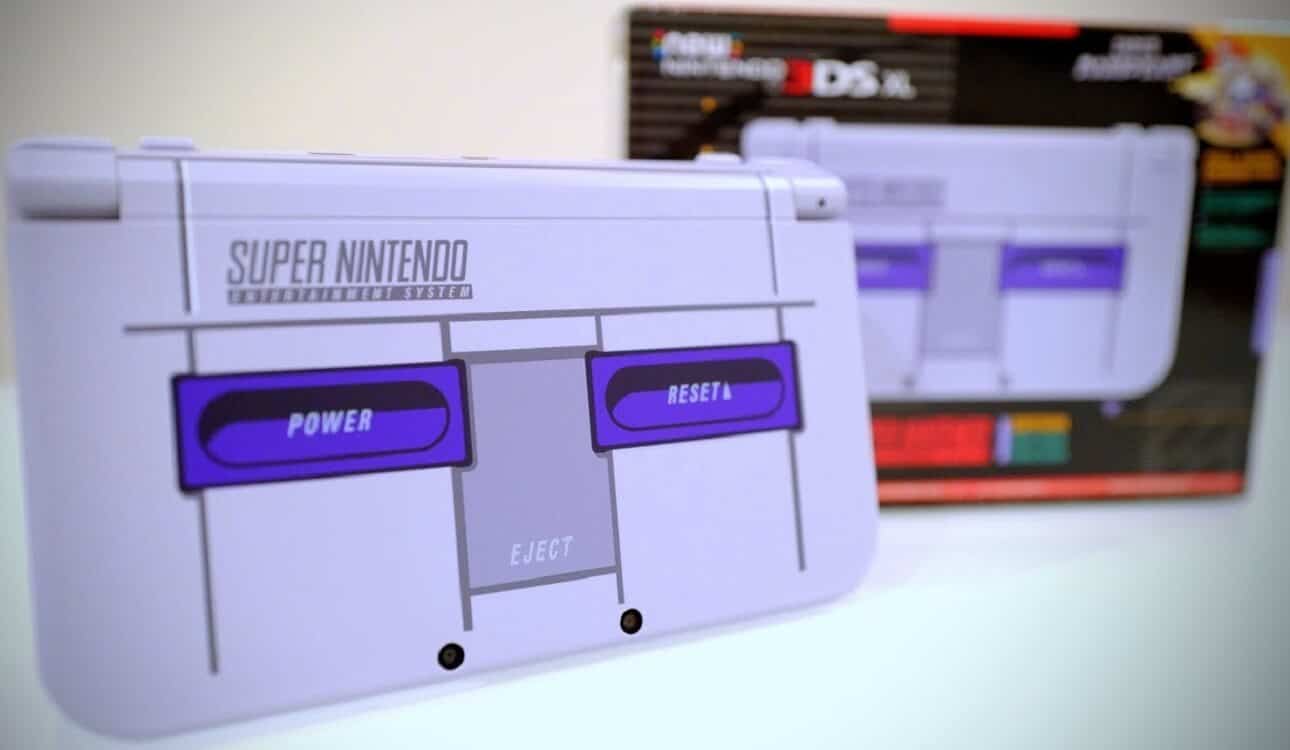 I recently purchased my first 3DS XL console and have spent weeks enjoying it, grinding away at some Pokémon Ultra Moon and just generally enjoying the experience. I forgot how much I liked a solid handheld console. I kind of wish I had waited for this version and this sale, however.
Right now on Amazon, you can get the SNES-themed of the Nintendo 3DS XL for a solid $50 off. This brings the handheld, typically priced at $199.99, to an amazing $149.99. Oh, you want more, you greedy fuck? This bundle also comes with a download code for the OG classic, Super Mario Kart.
If you're curious about the differences in the traditional 3DS and 3DS XL, let me break it down for you real quick. The screen is bigger, but the pixel count is the same. This means you might find it slightly less crisp than the original 3DS, but personally, these old eyes of mine couldn't tell a difference. You also get a slightly bigger battery to power that bigger screen. That's really about it.
If you're in the market for a handheld and love the retro theme of the SNES, then you shouldn't pass up on this deal. You'll be hard-pressed to find a better one.
What do you think about this deal? Thinking of snagging one? Let us know in the comments.
For tech and gaming news, make sure to check out: