Soulja Boy is now selling his own line of video game consoles that you probably shouldn't buy
Seriously, don't spend your money on this.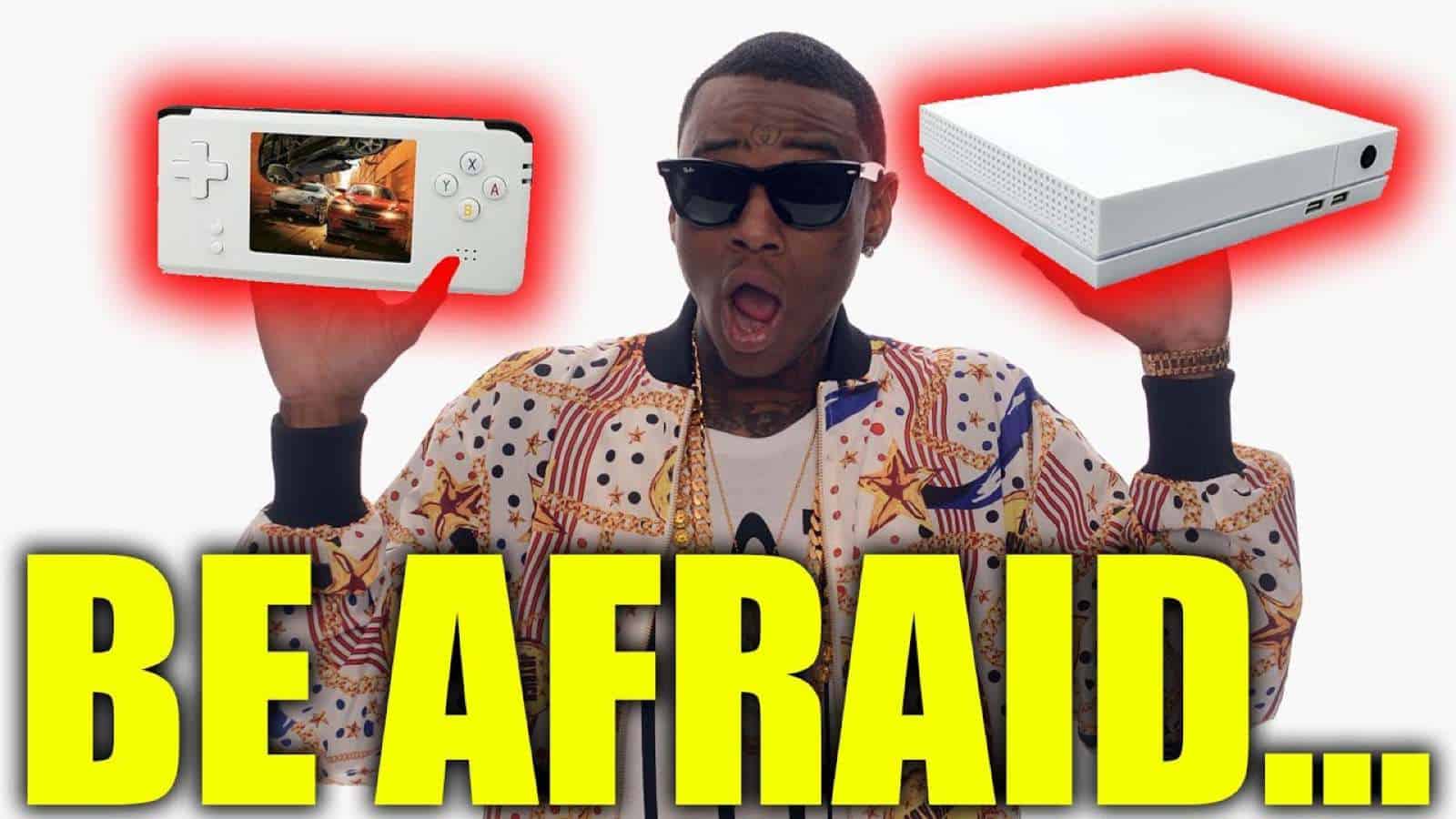 With how much Soulja Boy talks about being a gamer, maybe this was inevitable. Since he's taken about a decade off from cranking dis, we now know what he's been doing in the meantime. Not content with selling fairly obvious knock-offs of AirPods, Apple Watches and Beats headphones, he's now got two self-branded games consoles for sale on his SouljaWatch.com online storefront.
The SouljaGame Console ($199.99) supposedly has 800 built-in games, and the SouljaGame Handheld ($199.99) apparently has over 3000 games. We'll have to see if those emulated games are licensed or not or Boy might have to Tell 'Em to the lawyers. Nintendo has been on a lawsuit spree lately after leaving ROM sites alone for so many years.
With the Console boasting games from Souljagame, PlayStation, NEOGEO, PC, SEGA, GBA, and the NES; and the handheld product description boasting Switch, 3DS, Vita, NEOGEO, GBC, Gameboy, and GBA games, it's might just be a mistranslation from the Chinese manufacturer. I mean, Switch emulation on a low-powered handheld? Yea, give me a break. To be fair though, there is a Switch emulator currently, but it needs a beefy PC to actually run.
https://twitter.com/souljaboy/status/1070253763363954689
Here are the specs on Soulja Boy's video game console
Specs wise, the two consoles are fairly typical of emulator consoles sold by Chinese manufacturers. The SouljaGame Console looks to have HDMI and composite video out, a slot for a microSD card, two barely-disguised PS1 controller clones and uses USB-to-DC for power. Why it doesn't use micro USB, I don't know. The handheld SouljaGame has a 3-inch screen (no details as to what screen technology, I expect it's just TN), all the controls you'd expect on a retro console and an A/V out port to connect it to a TV.
They look suspiciously similar to some consoles sold on Alibaba and Amazon at a fraction of the price; the Amazon listing even says it's from Anbernic which is the supplier of Soulja Boy's devices.
Maybe he should just stick to mobile games about his beefs with other rappers? Then again, libel suits can be pretty expensive too. Perhaps keep to fighting zombies, they don't tend to have lawyers.
Have any thoughts on this? Let us know down below in the comments or carry the discussion over to our Twitter or Facebook.
Editors' Recommendations:
Follow us on Flipboard, Google News, or Apple News