The newest use for self-driving Teslas? Shooting porn, of course
How long until Dominos gets some skin in this game?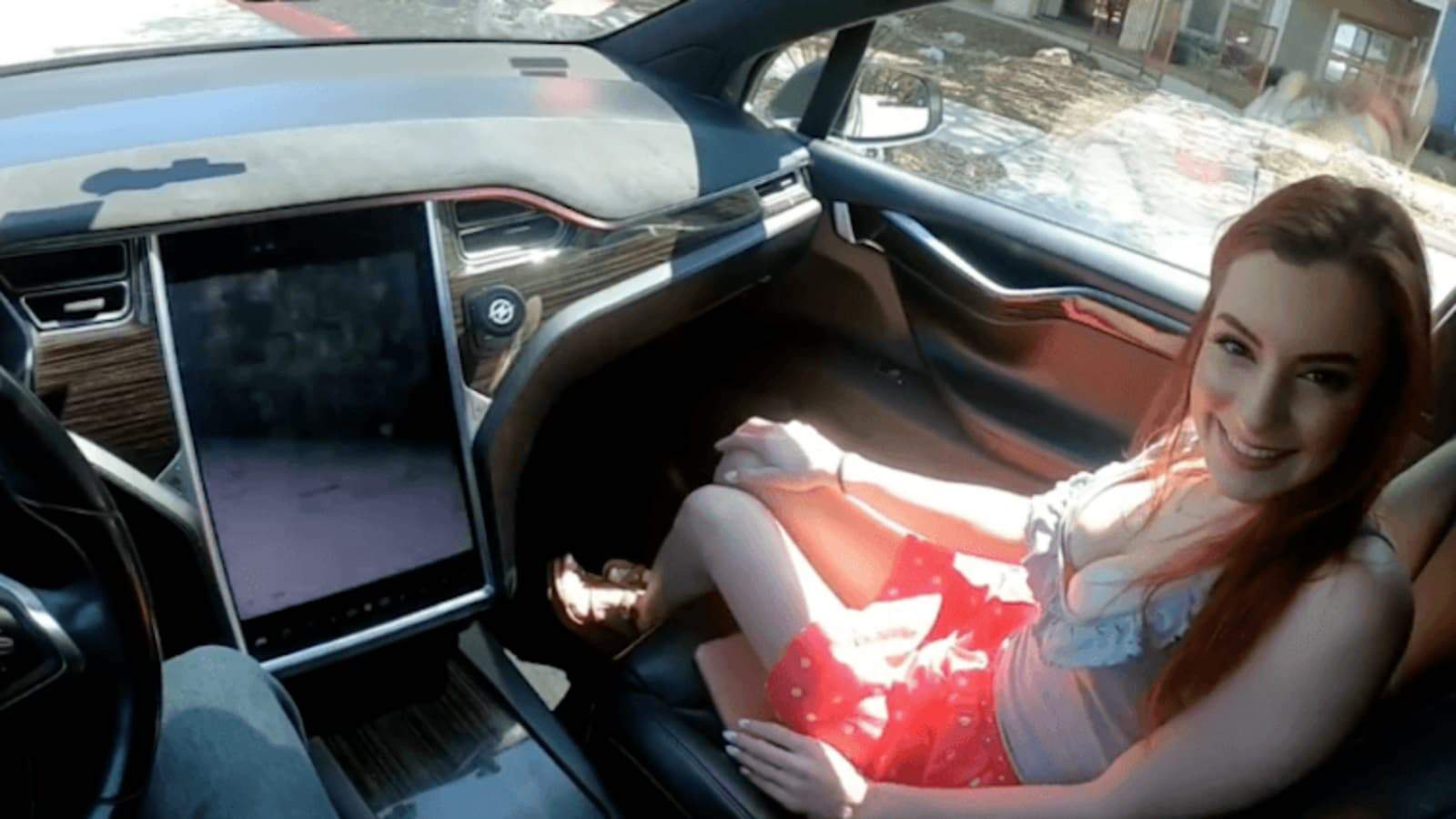 Since self-driving cars first started to enter the public consciousness, there's been a lot of discussion around exactly what we'd do with all the time they'd free up. Scientists predicted we'd mostly be boning. Others (mostly Curtis) looked forward to pooping in one.
Thankfully, I'm happy to announce that Tesla's line of (super expensive) self-driving cars are now being used for something closer to the former: porn.
https://twitter.com/TaylorJacksonxx/status/1123956072992133120
Yes, that's pornstar Taylor Jackson boasting about a recent scene she shot entirely inside an autopilot-enabled Tesla. Jackson's video was so popular, in fact, that it quickly became the most searched video on Pornhub. (Also on that list? You guessed it, Avengers porn.)
Tesla's Elon Musk even got in on the conversation on Twitter:
While other sites out there have been quick to lambast Jackson and her scene partner for doing something so blatantly reckless – especially considering the recent fatality that took place inside (at the hands of?) a self-driving car – we here at KnowTechie like to look on the bright side of things and would like to congratulate her for successfully pulling off such a daring and complicated feat. Leave the morality to the robots, I always say.
Of course, Ms. Jackson isn't the first person to ever be filmed having sex inside a car. That would be Charlie Sheen.
But let's not get it twisted; sex in a self-driving car is something that should be left to professionals only (if at all). The last thing we need in an era where cell phones already cause almost two million accidents a year is for people to be more distracted while driving, so please, let's all agree to at least pull over when the mood strikes. At least until the technology is really up to the task.
Are you surprised it took this long for Tesla porn? Let us know down below in the comments or carry the discussion over to our Twitter or Facebook.
Editors' Recommendations:
Follow us on Flipboard, Google News, or Apple News