The greatest features new phones will offer in 2018
What are some of the big hitter features coming out in 2018? Well, let's take a look and find out.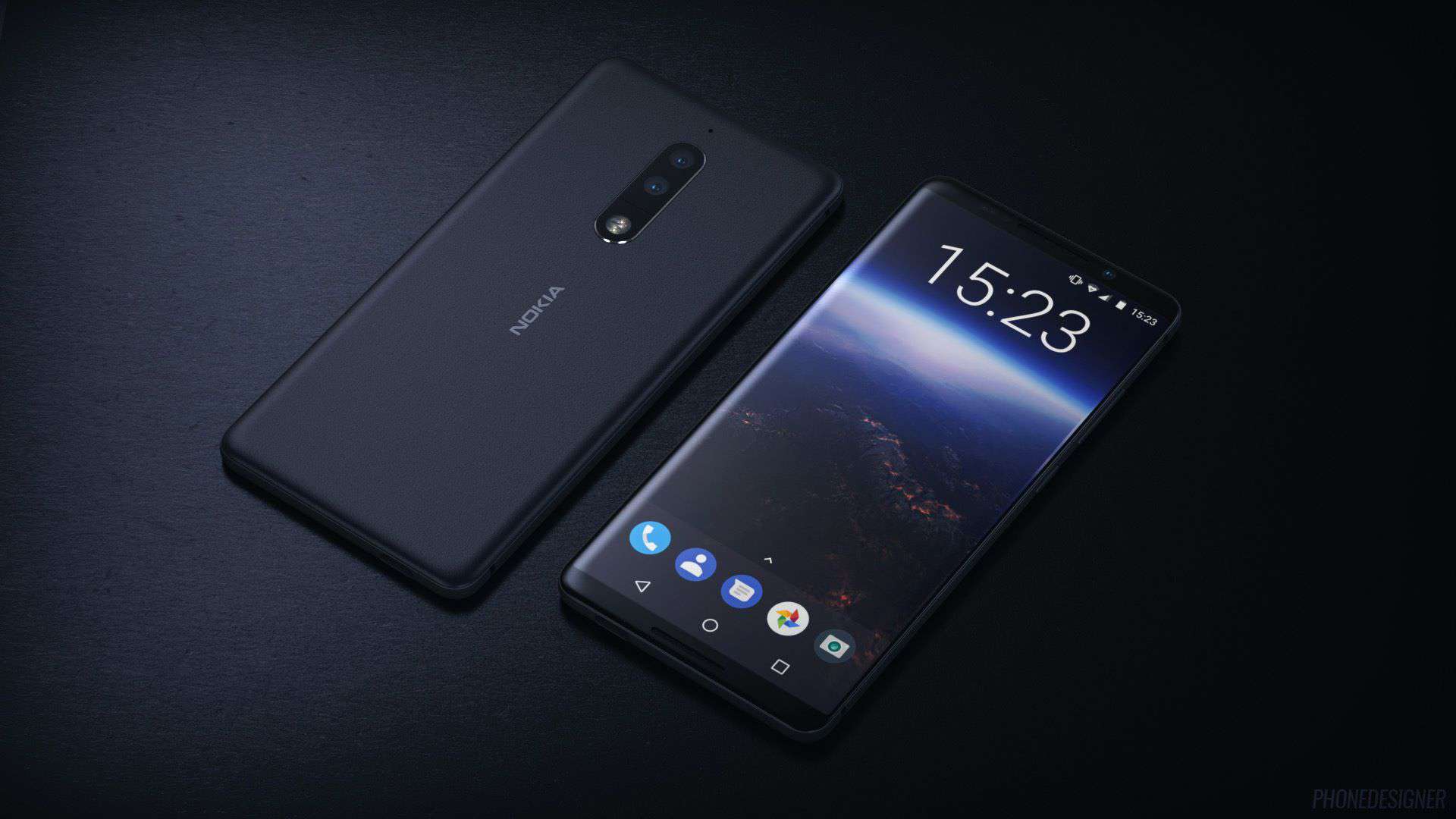 As most us know, every major phone manufacturing company releases new models around the same time every year. From the iPhone X to the Samsung Galaxy phones, 2017 was a great year for premium smartphone releases and an even better year for choosing the right Bluetooth set to go with it.
The smartphones available today offer excellent speed, looks and of course, amazing new features that make it hard for users to pick their favorite one. Oh, and let's not forget about their celebrated lithium-ion batteries, which are touted as 1 of 10 ways to improve smartphone performance. This means that when you go shopping for a new phone, it's easy to lose focus by seeing the curved glass and leather surfaces offered by the big brand logos that they believe will make the phone "One of a kind." But it might be better for you to look a little deeper into your purchase before buying a phone with a blind eye.
That being said, there a number of special features out there that separate the most important phones from the ones that sell simply by their name or because they have billboards are all over the city telling you to buy their device. What are some of the big hitter features coming out in 2018? Well, let's take a look and find out.
Samsung Galaxy S9
The newest Samsung device expected to hit the market this year already has a lot of impatient buyers. Fortunately, for consumers who are waiting, the rumors circulating around this phone have already provided us with a clear picture of this Samsung's newest feature. For one, the smaller Samsung Galaxy S9 will likely not contain the dual-lens feature setup.
Sadly, for Samsung users, their beloved phones will essentially copy Apple's playbook and only equip the bigger models with a dual-lens shooter. The phone will also feature the placement of the fingerprint sensor for smartphone users to unlock by touching the print reader.
As for the bigger Samsung phones, they will not be placing both camera lenses horizontally, like they did with the Samsung Note 8. Instead, the lens will be aligned vertically in the center of the back panel. The phone has also been rumored not to feature a fingerprint reader since the company wants to go towards a more conventional look.
iPhone(s) of 2018
It's safe to say that Apple has had their new development plan ready to go since last year. The design the manufacturing company has developed looks very similar to their current generation of Apple phones — the iPhone X and iPhone 8. The company also plans on launching three more Apple iPhones throughout the upcoming year. Each model will carry the same software and design as the current iPhone X. However, they will also contain different features. For example, one phone might have fingerprint scanning, while the other phone has a smaller hard drive.
Out of the three phones, users can almost guarantee that one of them will feature an LCD-TFT display instead of Apple's traditional OLED, which is also supposed to help bring prices down. Of the three devices, one is supposed to come with a 6.5-inch screen and the other two will come with a 5.6-inch screen.  
Google Pixel 3
The Google Pixel 2 and Pixel 2XL have just begun to make their way out to users, so it only makes sense to see what they have planned for 2018 — a Pixel and Pixel 3L possibly? Or even possibly offer buyers more handsets. So, what might we see in the coming months from Google?
Although the phone is scheduled to release later this year, rumors have already started circulating. One rumor, in particular, predicts that Google will release three new devices this year alone. The devices with the codenames Albacore, Blue line, and Crosshatch (A, B, C), which means that Google will continue their fish theme. If this does happen, then users should expect to see a price difference in the phones. A, and B, for example, will be the cheapest of the three and C will be the phone that features all the premium upgrades — similar to the iPhone X.
Google knows that phone user's don't want to see a cut in their phone's performance just because it has a smaller screen size, so expect to see the Snapdragon 845 processor running the show for all three Pixels. The phone(s) will also have a super-fast X20 LTE modem built-in as well, offering speeds of more than 1Gbps with an enhanced image signal processor. To accommodate for this feature, Qualcomm has bumped up their video recording potential to Ultra-HD. That way users have a clear image when recording and taking snapshots.
As for the phone development itself, it's likely that HTC will be the brains behind it now since Google bought out their mobile business. So don't be surprised if you see an active edge and a front-facing stereo speaker on the new phone.  
Nokia 9
Unlike the older Nokia phones, this device will be powered by Qualcomm flagship Snapdragon 835, a processor that comes equipped with 4GB of RAM, Adreno 540 GPU, and 64 GB of storage on the phones internal system. However, rumors have circulated that the RAM could vary between 4 and 8 GB and include 128GB of internal storage.
One of the biggest features users will notice on this phone will be the Carl-Zeiss optic lens that comes with a dual-camera setup. This means that the camera will likely have a 4K shooting capability and have at least one of its modules feature a 12 Megapixel unit for crystal clear images.
As of right now, it seems like the manufacturing company will not be jumping bezel-less display wagon. The phone, however, might still come with slimmer bezels than it's previous versions. The phone is also expected to feature Android newest software Oreo 8.0 and contain hardware material that makes it both dust and water resistant.
Thanks for the read! Did I miss anything important? What are some other cool and groovy new technological features or phones are supposed to have? Feel free to leave a comment below.
Follow us on Flipboard, Google News, or Apple News