Game publishers are paying streamers buttloads of cash (up to 50k/hour) to stream new games
Let me hold a dollar.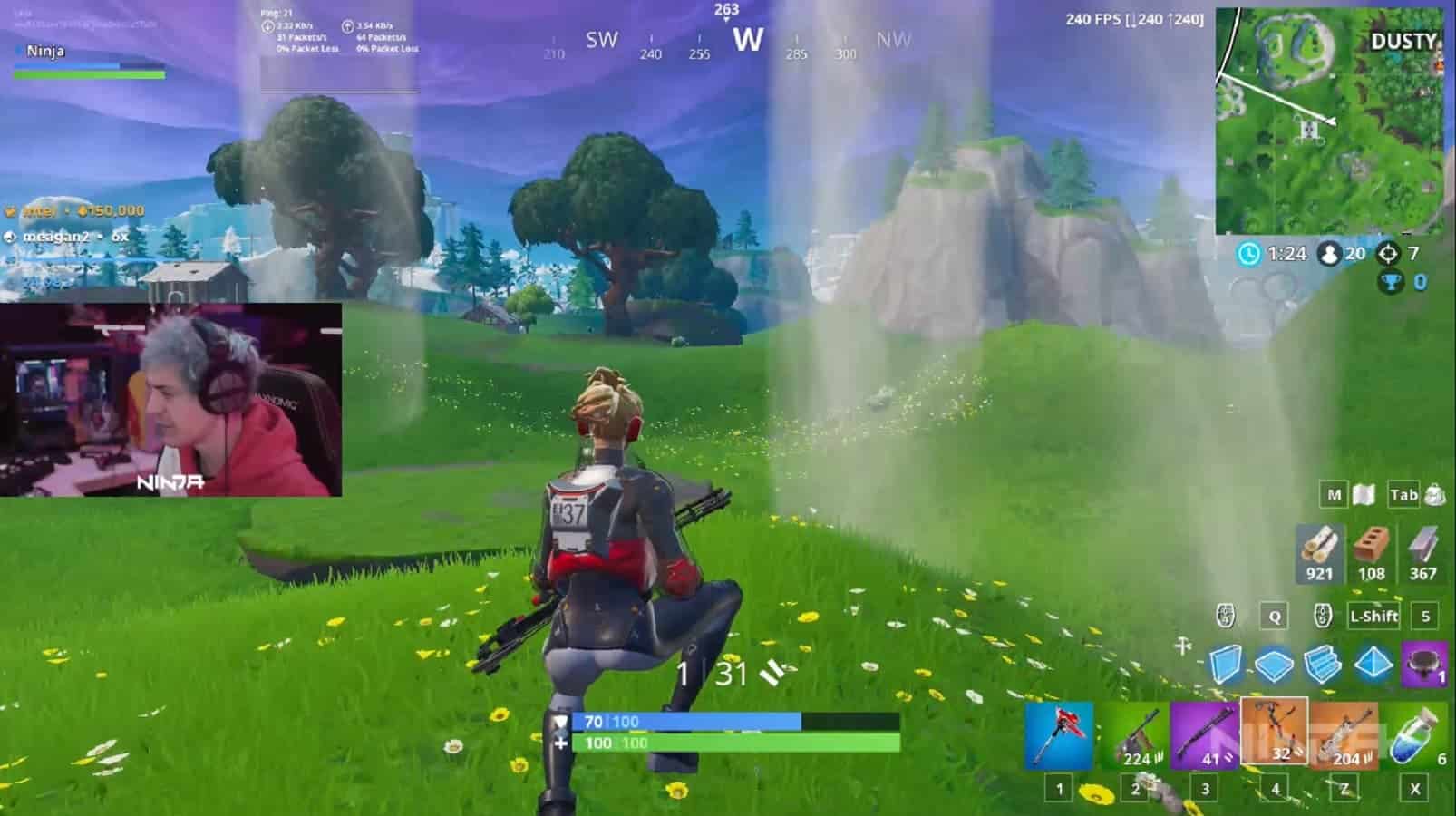 If you follow the video game streaming scene, you know that there is some big money to be made for the biggest streamers on platforms such as Twitch. A lot of this money comes from ad revenue and viewer support, but video game publishers also drop big bucks for some of these streamers' valuable screen space.
In a new report from The Wall Street Journal, some light has been shed on the streaming industry and how the popularity of sites like Twitch has changed the video game marketing landscape. No longer are traditional ads and reviews enough, with many gamers spending hours a week watching others play the games they are interested in, so tapping into that market can be key.
WSJ notes that Twitch users, for example, spent 8.9 billion hours watching streamers in 2018, up from a still impressive 6.3 billion hours in 2017. Those hungry eyes open up plenty of opportunities for publishers and game makers to reach new markets – if their wallets are big enough.
Big money for big streamers
When talking about streamers, it is important to note that there are levels to this ish. While some streamers do well for themselves while maintaining a hundred or more viewers, the big money comes with streamers like Ninja, DrLupo, Asmongold, and Shroud. These people are bringing in thousands (if not tens of thousands of viewers) every time they stream. There's a lot of power there.
And that power can equal big bucks through sponsored streams (that need to be marked as such). According to Reed Duchscher, the chief executive of Night Media Inc., a company that represents streamers, those that garner 15,000 plus concurrent viewers can make between $25,000 and $35,000 an hour during a big name launch.
Take, for example, Apex Legends, a game that seemingly came out of nowhere. EA used streamers like the ones mentioned above to push the game on launch, which helped propel it into the stratosphere, where the free game was eventually downloaded 50 million times within a month of release.
So, who wants to start streaming with me?
What do you think? Surprised that such large amounts of money are being pumped into streamers? Let us know down below in the comments or carry the discussion over to our Twitter or Facebook.
Editors' Recommendations:
Follow us on Flipboard, Google News, or Apple News