Uber Lite looks to address Uber's dwindling presence in India
In areas where users face limited data plans, spottier connectivity, and slower internet speeds, Uber Lite could be the answer.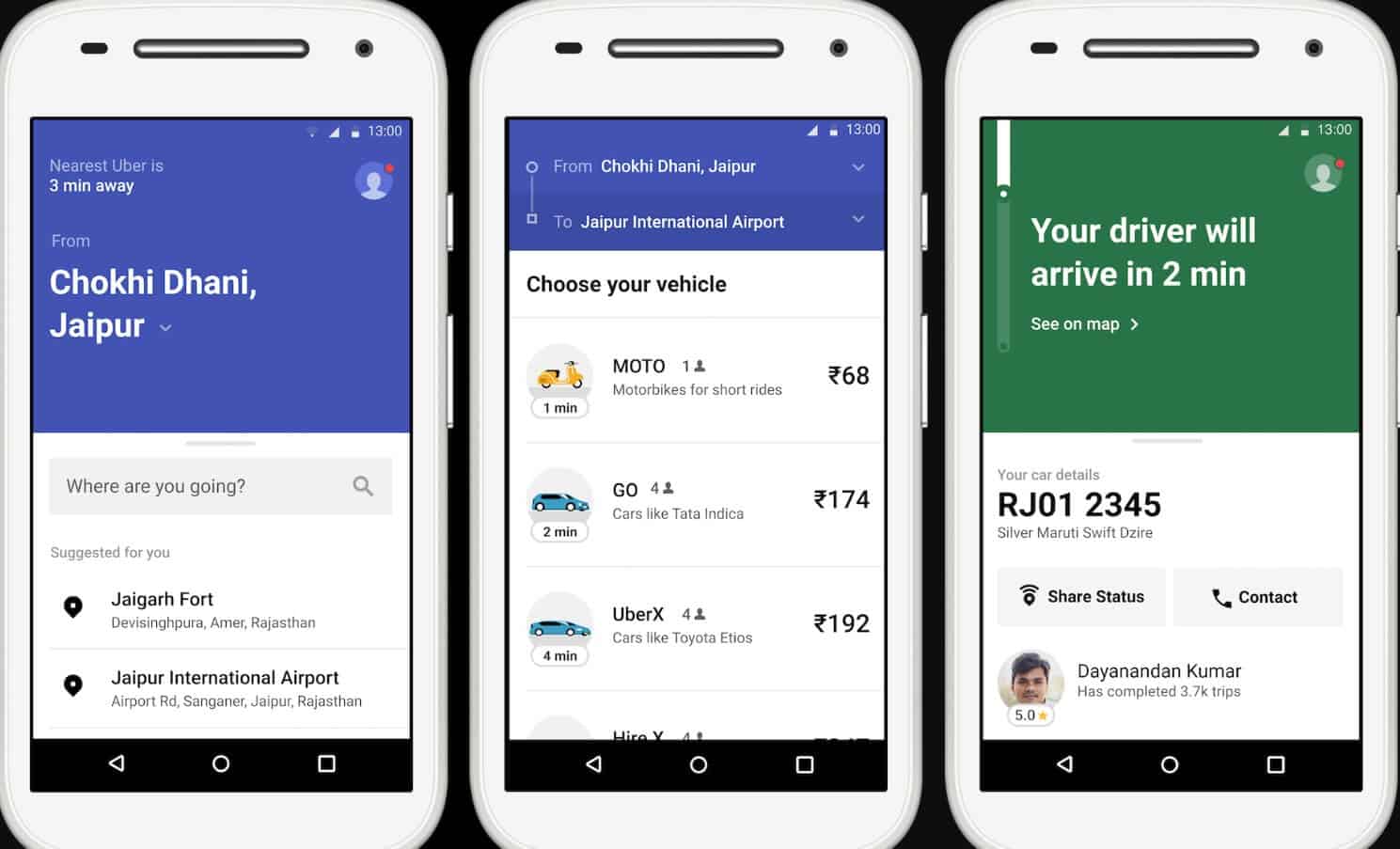 Uber is hoping that a slimmed down version of its app will help the company compete in India. The new Uber Lite app is launching in India first before rolling out to other emerging markets, according to The Verge.
With Uber Lite, the ride-hailing service has created a space-saving Android experience that's ideally suited for the nation of 1.3 billion people. It's here where users face limited data plans, spottier connectivity, and slower internet speeds.
At just 5MB (compared to 181.4MB for the regular app), the Uber Lite app loses features like a map showing tiny Uber vehicles on the front screen. However. it keeps all-important features like in-app support and the ability to share trips.
As The Verge explains:
Uber Lite uses the rider's GPS location to guess possible destinations, so minimal typing is needed. The app caches the city's top places so that even when users are offline, no network is needed for them to surface. Additional features, such as language selection and ride requests without network connectivity, are forthcoming.
Uber has had difficulties competing in Asia and has already sold off its business in China and Southeast Asia. India could be the company's last stand in Asia, according to The Verge.
Uber Lite arrives after Ola, India's dominant ride-hailing app, launched Ola Lite earlier this year. Weighing just 1MB, the Ola Lite app also offers a stripped-down experience for riders.
It seems Uber is always in the news. In just the past few days, we heard about its plans to use artificial intelligence to see if would-be passengers are drunk and how it's peddling bikes in Europe.
Would you like to see a slimmed down version of the Uber app in the United States? Let us know below.
Other Uber news includes:
Follow us on Flipboard, Google News, or Apple News