New startup Vokyl Audio takes aim at the gaming headset market
High-end metal alloy drivers for gamers definitely should be a thing.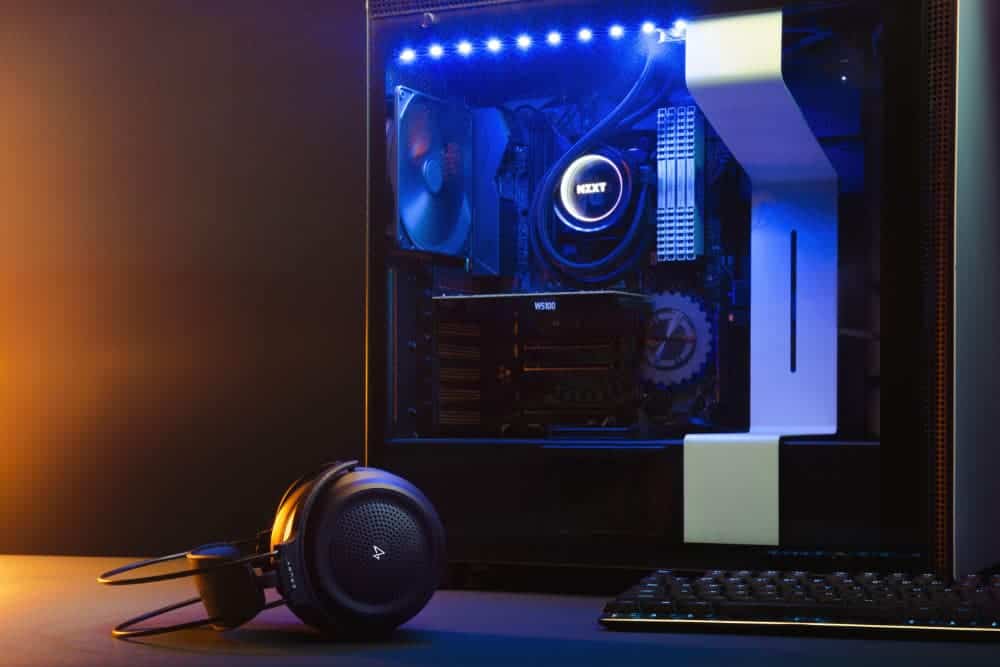 The audio market for gamers is evolving. No longer content with low-quality audio quality and all-plastic construction, gamers are looking to the audiophile market for their gaming headsets. Hoping to capitalize on this shift is a new audio company, Vokyl Audio. The company was formed by high-end audio designers and engineers that produced headphone amplifiers for the well-respected JDS Labs, so they've got a bit of a pedigree behind them.
Their first product, the Vokyl Erupt, will be launching on Indiegogo later this summer. Bringing their high-end audiophile experience to the gaming world, this will be the first gamer-centric headset to feature metal alloy drivers. This technology is currently only available in high-end headphones which typically cost thousands of dollars and has yet to be used in a mainstream set of cans. Most gaming headsets use mylar drivers, which are cheap to manufacture but introduce distortion and loss of some frequencies. The more rigid metal alloy drivers reduce these unwanted effects.
The aluminum parts used in the Vokyl Erupt are all machined and finished in St. Louis, even extending that 'made in USA' tag to the CNC machines used. The set will have a comfortable suspension headband and breathable oversized pads so they'll be comfortable for those marathon sessions of raiding. The metal alloy drivers will speak for themselves, with no digital tricks to pad out the sound. There's also no RGB, as befitting the high-end finish.
We chose our headphone drivers for several reasons, said Vokyl founder and lead engineer Nick Amizich. The biggest difference between them and conventional mylar drivers found in every day headsets is the stiffness the material, giving our headset punchier bass and a quick, more accurate sound, which is ultimately what gamers, film fanatics, and music lovers seek. What makes music sound awesome is going to make movies and games sound awesome, too.
We've got some JDS Labs equipment on the way and will have a full review of those, and the Vokyl Erupt when available.
What is your go-to headset for gaming sessions? Let us know below.
For more gaming news and reviews, check out:
Follow us on Flipboard, Google News, or Apple News