Wearbuds are like AirPods, but they're louder and recharge on your wrist
I can get behind this idea.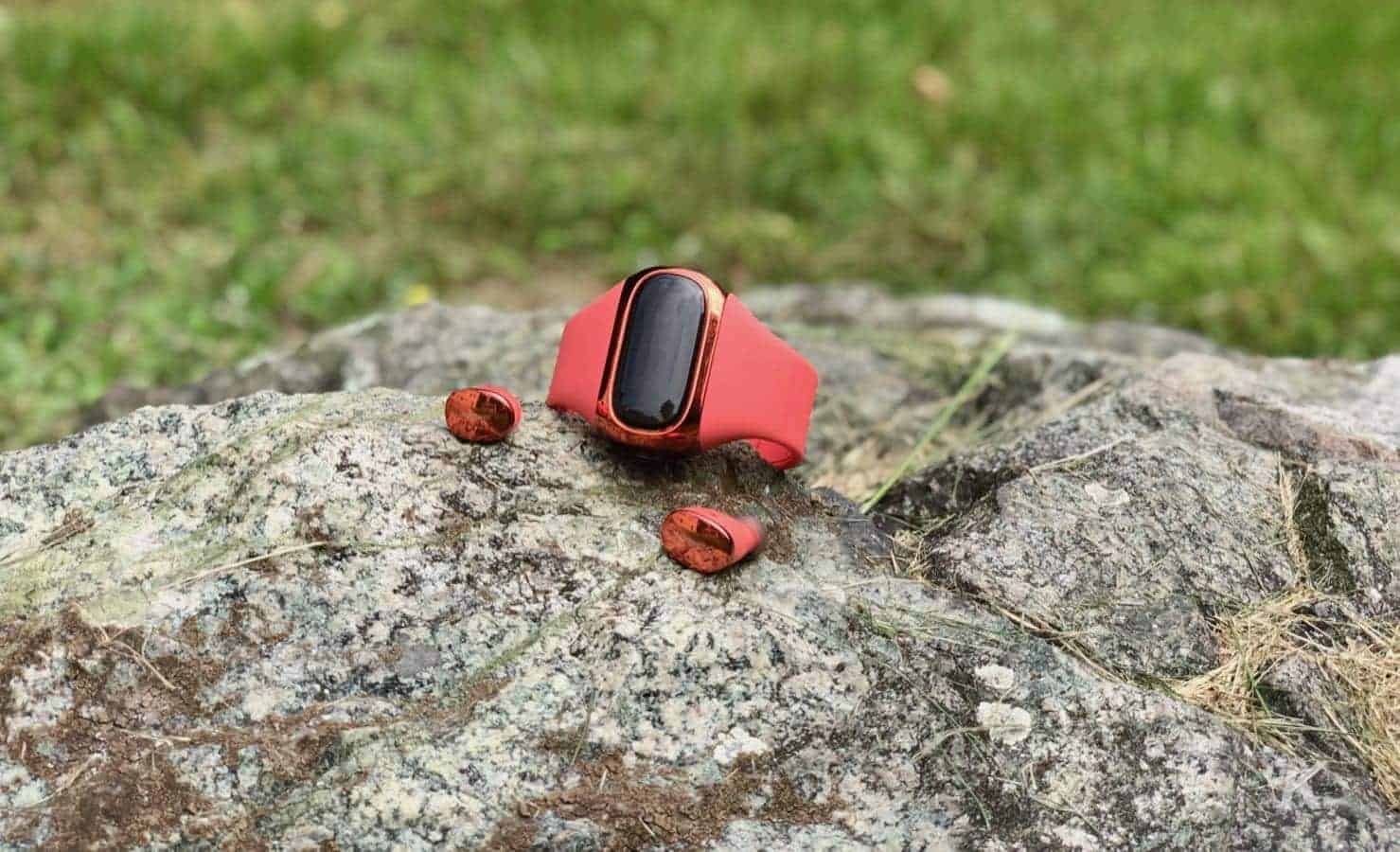 We get a lot of pitches here at KnowTechie. A lot of them for headphones. Especially for ones that resemble AirPods.
I mean, Curtis literally just published this review six days ago. Most of the time we have to pass on a lot of them. We're human. We can't get to them all.
So when I read this pitch from Wearbuds that said their headphones were basically AirPods, but you charge them on a wristband that doubles as a fitness tracker, I was sold. I agreed to check out an early prototype which they sent us before its launch.
Here are Wearbuds in the flesh
Wearbuds are exactly what they're promising. They are extremely portable Bluetooth headphones that charge on your wrist. And the wristband is actually a fitness tracker.
Given my short time with it, the one thing that blew me away is its sound. They sound really good. And they're a whole lot louder than my AirPods. Like, I was genuinely impressed by how well they sounded. If there's anything going for it, it's this.
Notable Wearbuds features that I personally liked
On-wrist charging
Surprisingly impressive audio quality and battery life
Slick, intuitive touch controls
The band is actually a fitness tracker that counts your steps, activity, and calories
Comfortable fit. Not once did they fall out of my ears. And I have some really weird ears.
IPX6 water resistance – that's always nice
Easy Bluetooth pairing
Today, they're launching a Kickstarter, and they're looking to scrounge up $50,000 to bring these puppies to the masses.
They plan on selling these for $99 a pop, however, if you get in on the ground level, there's some early bird pricing available too. Check out their Kickstarter page for all the details.
The idea behind this is excellent. I liked it. But it could be better. The fitness band is big and clunky. Its display isn't the brightest, which makes it hard to see in sunlight. And the fitness tracking features are really limited.
So yea, this isn't going to replace my Apple Watch. And like, I'm not going to be that guy who wears two smartwatches. Nope. No way.
And to be fair, the unit I received was an early prototype. So I imagine they'll only improve on the design. But if you don't own a fitness band or smartwatch, Wearbuds might be worth considering. Their sound alone is absolutely worth the price of admission.
Either way, check them out. Learn a little more about them via their Kickstarter page. Also, Unbox Therapy has a pretty in-depth and helpful unboxing video, which I recommend checking out.
What do you think? Like the idea? What are your thoughts on that wristband? Let us know down below in the comments or carry the discussion over to our Twitter or Facebook.
Editors' Recommendations:
Follow us on Flipboard, Google News, or Apple News