Woojer wants you to feel sound with its new gadget
Full-body haptics? Sign me up.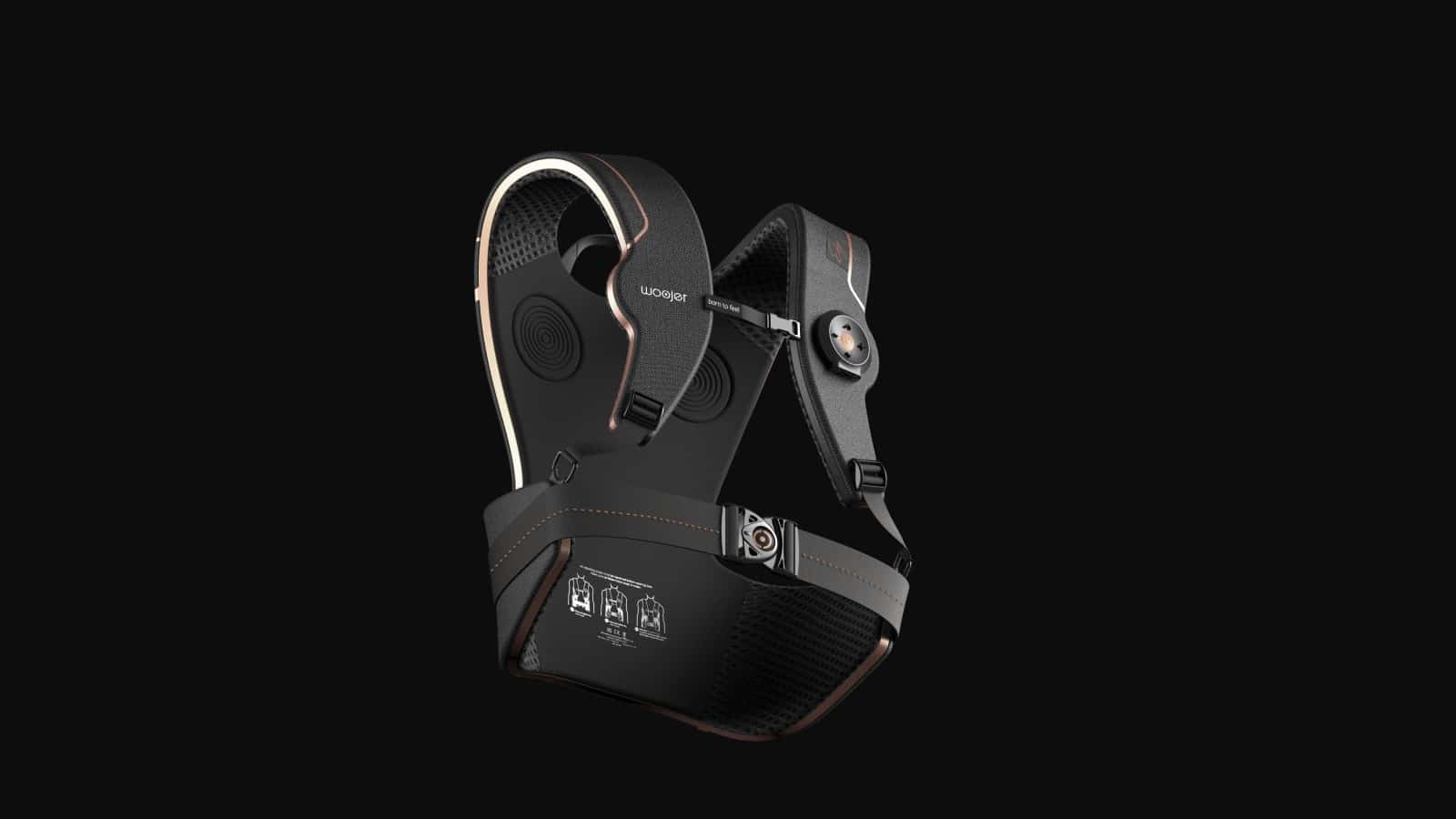 Ever stepped into a club or concert and the sound hit you *whoomph* straight inside your chest? Like, you weren't hearing the music but connecting with it physically? Well, that's what Woojer wants to recreate with its range of haptic wearables. Just launched on Kickstarter is the next evolution of Woojer's haptics, the Woojer Edge range.
The Woojer Edge Vest and Edge Strap work in the same way, just in stereo or mono, respectively. Now you can feel the game, the music, heck, the sporting event, from home or anywhere you want.
Woojer wants to help you feel VR (and any other sound)
Okay, we all know you can hear the same music at home that you hear when out at the club. Can you feel it without annoying all your neighbors? Is your stereo even powerful enough to rattle your ribs?
Thanks to Woojer's technical genius, you don't need those huge bass bins to reverberate yourself, just strap on one of their wearables for a personal version of the same effect.
Woojer's secret sauce? The patented Osci haptics which is powerful enough to go subsonic
The Woojer Edge Vest uses 6 of the Osci transducers, the Edge Strap uses just one
Use them for gaming, movie watching, music playing, as a physical metronome, with VR, anything with sound
CRS AptX Bluetooth 5.0 plus a Hi-Fi quality analog headphone amp are onboard
Up to 8 hours of playtime from a single charge
We'll be getting a Woojer Edge Vest once the production runs are going, so let us know down in the comments what you want to be tested. I'm looking forward to seeing if it'll help me finally learn how to beatmatch.
Head on over to the Kickstarter where you can grab the Edge Strap for $99 for a limited time, or the Edge Vest for $299.
Just remember, you're helping to bring a product to market, not necessarily to get the thing you backed at the time stated on the campaign.
What do you think? Interested in this gadget from Woojer? Let us know down below in the comments or carry the discussion over to our Twitter or Facebook.
Editors' Recommendations:
Follow us on Flipboard, Google News, or Apple News