Airtame is back with a newly designed wireless HDMI dongle
You'll never need to hunt for a cable again.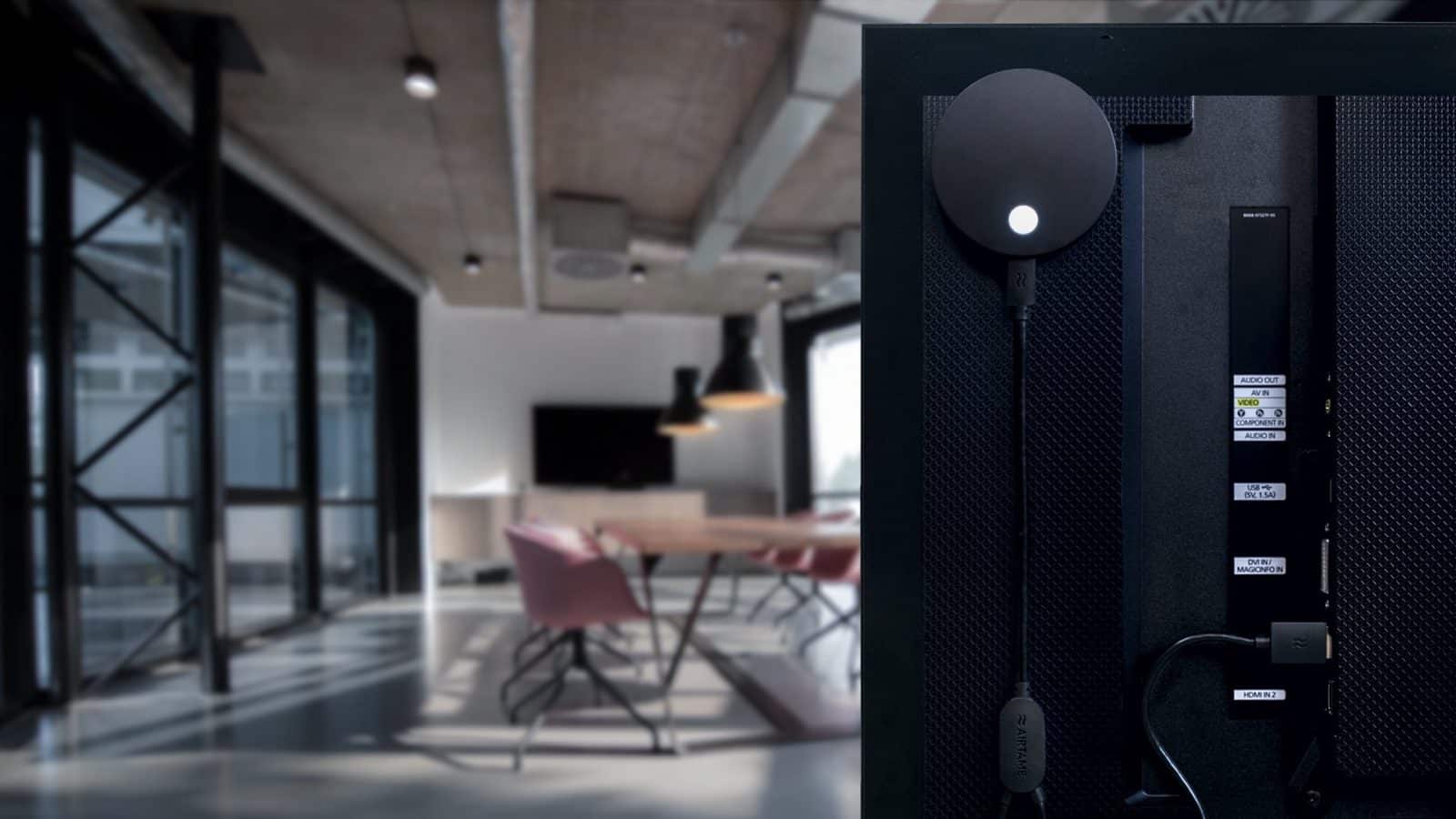 It seems only yesterday that I was writing about Airtame, the easy-to-use wireless HDMI presentation tool. Now, they're back with the Airtame 2, which promises a higher level of usability and collaboration. Not just a screen mirroring device, the Airtame 2 can now be used to collaboratively use your screens and projectors to their fullest – including video.
It's still as easy to set up as the original device, with a two-click process for connecting to your wireless network. Once connected, you have the benefit of a new Wi-Fi chip that's nearly five times faster than the one in the original device.
Updates with the Airtame 2
That chip also gives you about two times more range, so you can roam around more while presenting. There's four times the RAM inside to speed both updates and presenting, and also provides a better baseline for future improvements.
There's a newly designed case, which can also mount to the back of your screen with the supplied magnet, so you don't need to drill holes. Added to that casing is an intuitive LED that lets you know the state of the device, such as if it's updating or in standby. The casing also has a Kensington lock slot, something important for many professional settings
States Brian Kyed, CPO and Co-Founder at Airtame,
Airtame 2 takes a huge step forward in design and functionality, where the main objective of our first product was to get rid of cables, Airtame 2 will empower people in professional settings to use screens and projectors to their full potential – and unlock better collaboration.
Kyed goes on to say that the Airtame 2 has been in development for a few years and with the help of user feedback, the Airtame 2 was released.
You can use your Airtame 2 with the four recently released Homescreen apps, simple app integrations for better team collaboration and digital signage.
Airtame 2 retails at $399 per device.
Is this something you would use? Let us know in the comments.
Editors' Recommendations:
Follow us on Flipboard, Google News, or Apple News