Amazon Prime Wardrobe is now available for everyone in the US
This new service from Amazon can save you time and also allow you to try on everything in the comfort of your home.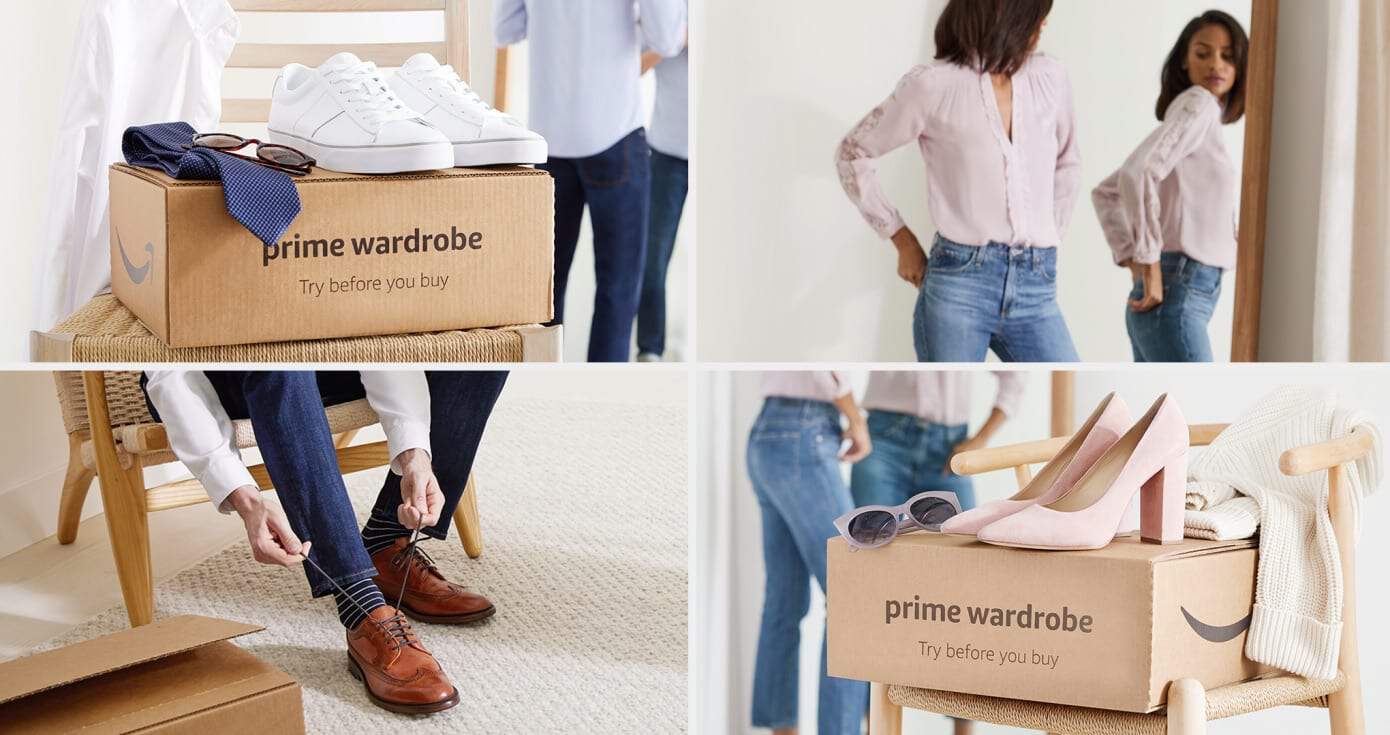 If you're an Amazon Prime customer, you can now order and try clothing before you buy thanks to the site's new Prime Wardrobe service. Once available only by invitation, the service is now available to all Prime customers in the United States.
With Prime Wardrobe, Amazon's making a play in the fast-growing "try before you buy" clothing marketplace, which is currently dominated by services like Stitch Fix and Trunk. Instead of using stylists as those services do, Prime Wardrobe takes a more DIY approach.
To get started, you add three to eight items to your Prime Wardrobe shopping cart. Once you receive the items, you have a week to try them on and decide which ones to keep. You aren't charged for the ones you choose to return.
At launch, Prime Wardrobe offers clothing for women, men, children, and babies too.
A quick stroll through the Prime Wardrobe storefront will show you that not everything in Amazon's online inventory of clothes is included here. In fact, most of the items aren't. However, this is likely to change over time.
As TechCrunch has noted, for now, Amazon Prime Wardrobe favors in-house clothing brands, although bigger names are also featured including Lilly Pulitzer, Tommy Hilfiger, Adidas, Guess, Levi's, Calvin Klein, Nine West, Fossil, Lacoste, Hugo Boss, Stride Rite, Disney, Puma, Crazy 8, Gymboree, New Balance, Stuart Weitzman, Rebecca Taylor, J Brand, A|X Armani Exchange, and more.
As a long-time Stitch Fix customer, I've seen the benefits of "try before you buy" programs up close. They can save you time and also allow you to try on everything in the comfort of your home. If Amazon can add inventory to Prime Wardrobe, there's no doubt in my mind that it will find success here.
Will you be trying Amazon Prime Wardrobe? Let us know below. 
For more Amazon news, check out:
Follow us on Flipboard, Google News, or Apple News