Snag the AmazonBasics wired Xbox controller for only $25
Is the wire a deal breaker?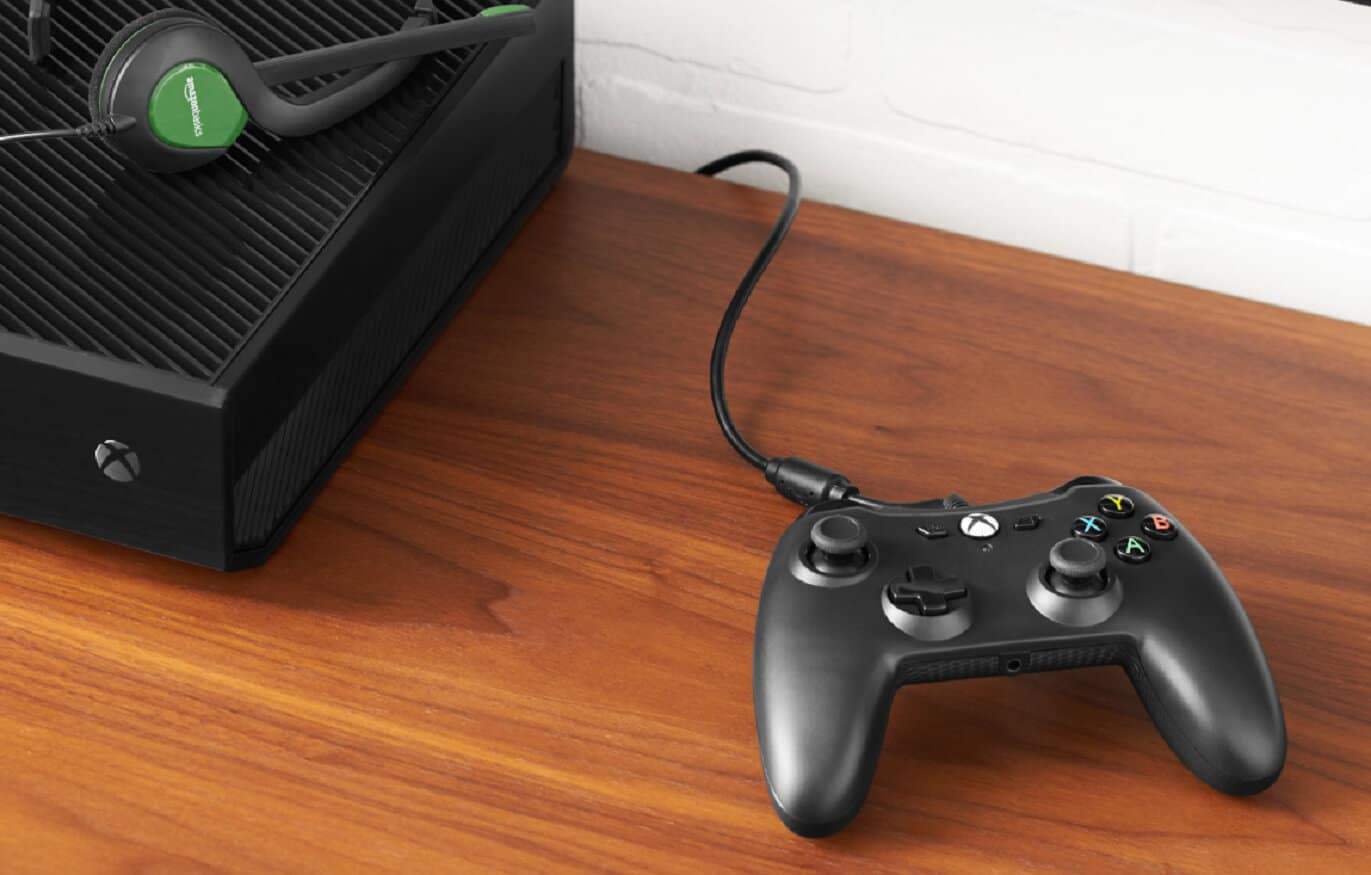 Amazon's drive to create low-cost, high-quality goods on the AmazonBasics label never stops. Today it's a familiar shape, as they aim at the 3rd-party Xbox controller market, with their AmazonBasics wired Xbox controllers. Like all AmazonBasics products, it might forgo some frills but the essentials will be tight.
Their take on the Xbox controller just slightly deviates from the shape we're so used to. Everything is where it would be on an official controller on the face, with minor changes to the shape of the handle area. The proprietary Xbox Wireless protocol is tied to Microsoft-created accessories only, so the AmazonBasics controller is tied to USB like most 3rd party controllers. It has a 9.8-foot cable though, so that's plenty for most living rooms. Other staples of Xbox controllers are here, however, with dual rumble, and a 3.5mm jack for headsets.
The main change to the aesthetics is the honeycomb-like texture on the back, which looks to give some grip. This is an often missed feature on 3rd party controllers, and also on official ones until recently. Apparently, the weight is similar to an official controller, so they haven't gone the over-light route of some 3rd-party manufacturers.
With a budget-orientated device like this, some things have to be dropped. There's no rumble in the triggers and no port for accessories so some things like chat pads and certain headsets won't be compatible and we wonder if the buttons will be of the quality we're used to. Often times with 3rd party controllers the buttons never get the feel completely right.
That said, it's a great price and anyone who needs a replacement controller or one for their Player Two should consider picking one up.
The AmazonBasics wired Xbox One controller is available exclusively via Amazon and is available in both black and white options.
Follow us on Flipboard, Google News, or Apple News