5 must-have accessories for the Nintendo Switch
Looking to soup up your Nintendo Switch experience? Here's 5 accessories you absolutely need.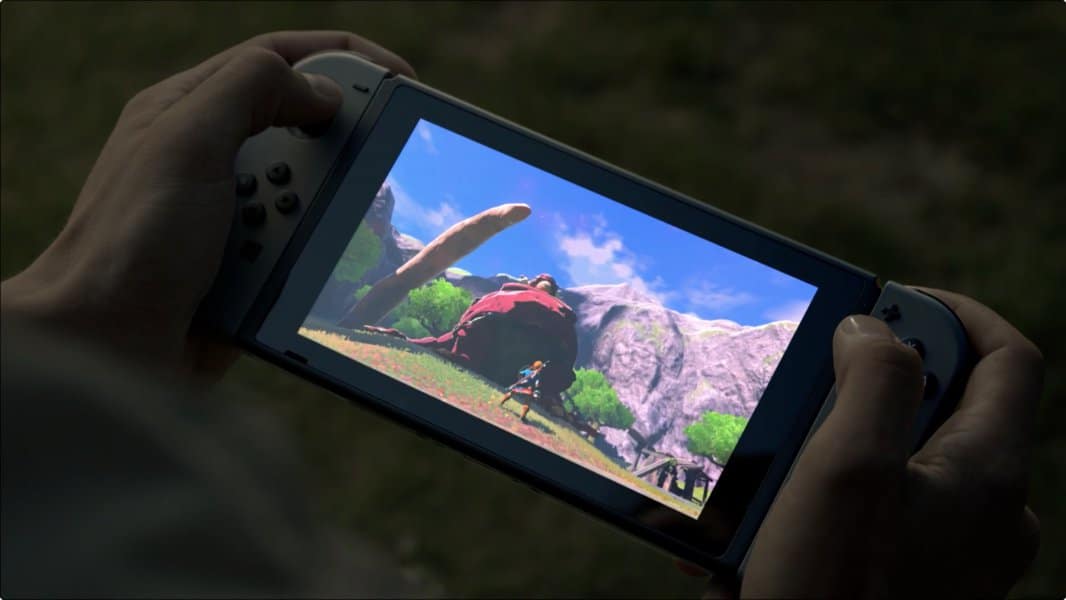 The hot new Nintendo Switch is basically the exact opposite of Nintendo's last home gaming console, the Wii U. Everyone loves it and everyone wants it, but it's next to impossible to find one right now unless you're willing to pay $40 or $50 over retail and order one on Amazon. Nintendo recently announced that more than 2 million consoles have been sold so far though, which means plenty of people have managed to score a Switch. If you're one of those people, this post will show you five awesome accessories you definitely need.
First is the Pro Controller, which is obviously a must-have. Then you'll find a Joy-Con Charging Grip, which lets you charge your controllers without connecting them to the Switch. Wondering what else you'll need? Check out the full list below.
Nintendo Switch Pro Controller
Take your game sessions up a notch with the Nintendo Switch Pro Controller.

Includes motion controls, HD rumble, built-in amiibo functionality, and more.

Comes with charging cable (USB-C to USB-A)
[amaplug_single keyword="B01NAWKYZ0″ style="Light yellow" items="0″ location="com"]
Joy-Con Charging Grip
Combine the left and right Joy-Con into one larger controller with this handy grip.

It also lets you keep playing while you're charging your Joy-Con, so you don't have to miss a minute.

Joy-Con Charging Grip
[amaplug_single keyword="B01N33MFPK" style="Light yellow" items="0″ location="com"]
JOJOO Nintendo Switch Joy-con Grip Joysticks
Grab control and elevate your game with the JOJOO joy-con grip, easier to play for new or young players

High quality material made to provide superior grip and enhanced comfort; perfect for those extended, high-stress gaming sessions

Specifically designed grips to protect your Joy-con controllers from everyday wear and tear, bumps and scrapes

NOTE – Joy-Con controllers and Nintendo Switch are not included

Package includes 2 x Joy-con controller grips
[amaplug_single keyword="B06Y2VJ2R4″ style="Light yellow" items="0″ location="com"]
Orzly Carry Case for Nintendo Switch
Designed to make your new Nintendo Switch Console even more portable & travel friendly

Fits the Nintendo Switch tablet with both its Joy-Con controllers attached to it, and the upper section features a separate inner pocket which can fit extra JoyCons, Cables, Games, and other smaller but essential accessories. (Please note this cannot accommodate larger items like the dock or pro-controllers)

Hard EVA shell keeps your device protected while the soft inner material keeps your device free from scratches

Perfect carry case for keeping your Nintendo Switch securely stored when travelling or when not in use

Designed specifically for the Nintendo Switch. For our full range of Nintendo Switch accessories, search 'ORZLY SWITCH' in the Amazon search bar (above)
[amaplug_single keyword="B01NAUKS62″ style="Light yellow" items="0″ location="com"]
amFilm Tempered Glass Screen Protector for Nintendo Switch
Specifically designed for Nintendo Switch

Ultra-clear High Definition with 99.9% transparency to allow an optimal, natural viewing experience

Ultra thin-0.3mm thickness is reliable and resilient, and promises full compatibility with touchscreen sensitivity

Highly durable, and scratch resistant – surface hardness 9H and topped with oleophobic coating to reduce fingerprints.

Includes: 2x GLASS Screen Protector, Wet/Dry Wipes, Squeeze Card, Easy Installation Use Guide, Dust Removal Stickers
[amaplug_single keyword="B01N3ASPNV" style="Light yellow" items="0″ location="com"]