All the tech gift guide pitches that should have been deleted but weren't — Part four
I get so many emails.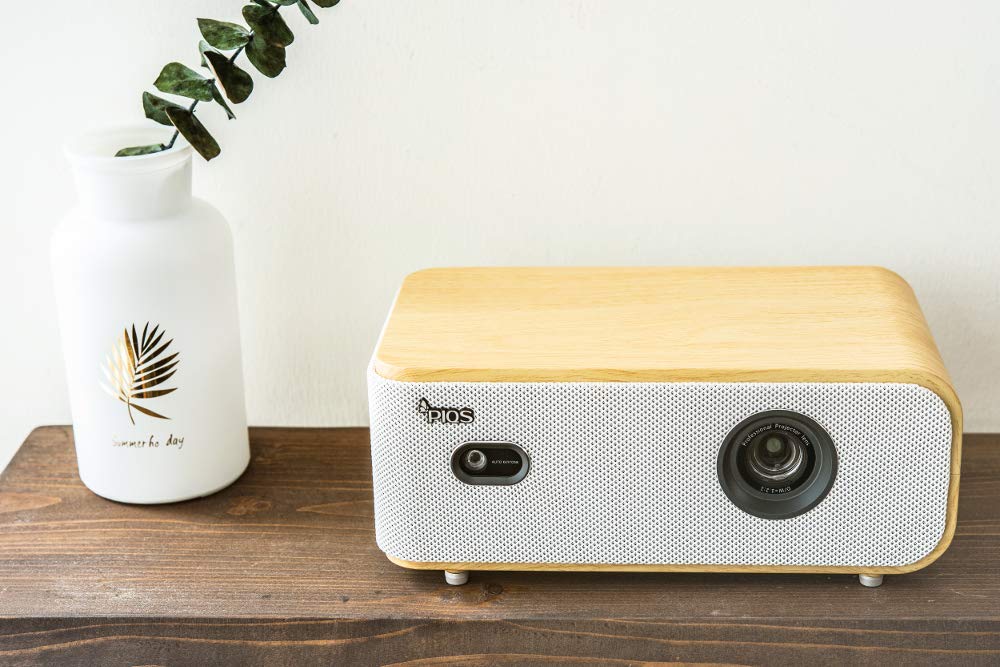 Writing the intros in part one and part two of this gift guide series wasn't as exhausting as writing the same sentiment in part three so if you haven't got the gist of the theme of these things by now, sigh, I'll explain it again.
Every year, as a tapper of the keyboard for the purpose of writing about things that exist and sometimes their sociological effect, I get a lot of pitches during the holiday season, which starts earlier each year. Generally, I delete all those pitches because they contain items I would never write about. Things that just don't appeal to me, my audience or my style, or even remotely related to the products I do write about.
This year, I decided that even the pitches I would normally let wither away into nothingness would get a moment in the refreshing sunlight of a mid-level tech blog gift guide. These gift guides have encompassed only a fraction of the pitches I receive, as I couldn't save them all from eventual doom. The PR people that send these emails don't know me, but hopefully, they have Google alerts set up so their day is a bit brighter as they beg their leadership for annual bonus checks that aren't Starbucks gift cards.
A note to PR people: don't get a big head about this. I still don't want to write about hemp bracelets or baby-tech any other day of the year. Your future pitches for your mediocre clients will still get deleted with reckless abandon. Today, however, you get a pass. Enjoy this moment and don't ruin it with a follow-up email for a related product that I don't give a shit about. This is part four.
PIQS Q1 Virtual Touch Projector
Many of the products I get pitched are neat, just outside of the range of the audience I write to, in price and usefulness. Really, how often are you saying to yourself "gee, I could really use a $600 projector right about now."
Which is what the PIQS Q1 is. It's a small tabletop projector that uses LED lighting instead of a bulb to project against that blank wall you don't have. This is a product for people whose style choice is Patrick Bateman.
Price: $599.00 | Amazon
---
Brilliant
That's not a compliment about any of these pitches. Rather, it's the name of a smart home control panel that you might consider buying if you didn't already have a Nest, Amazon Alexa, Google Home or any of the dozens of smart home controllers on the market.
The more smart home crap you put in your home, the more appealing it is to burgle. I prefer to control my stuff the old fashioned way, by yelling at a kid to do it.
Price: $299 – $449 | Brilliant
---
Plantronics Headphones
The email from the PR rep working on behalf of Plantronics listed pretty much every product the company makes. I think. I didn't check. The only Plantronics product I currently own is at the office I no longer go to, hanging off a monitor I don't use anymore. That's a story for another day. Here's a bunch of headphones.
Voyager 4200 UC, for the business person who likes to take way too many conference calls while also communicating I'm ignoring you to all their coworkers.
Voyager 6200 UC, for the jogger who likes to wear a thing around their neck that isn't the crushing realization that every time they talk to someone for more than five minutes about that 10k they just ran that person hates them five times more than five minutes ago.
RIG 500 Pro, for the gamer who doesn't want to have to yell at mom to get out of the basement, because this massive device on their head should less-than-subtly convey that message.
BackBeat GO 410 are the headphones that say I didn't want to spring for the ones without a neck thing.
The ones without the neck thing are the BackBeat FIT 3100 and are a good alternative to being a person with Apple AirPods sticking out of your head. They are ultra-stable, sweatproof and waterproof and allow environmental awareness.
Price (BackBeat FIT 3100): $140.40 | Amazon
---
GuruNanda
This is an actual pitch I received, along with a tablet stand in the same email. Because if you are using a tablet stand so you never have to hold up your arms to hold your tablet, you are probably laying in your own filth so need something to diffuse the stink.
The GuruNanda Natural Mist diffuser might be that thing since you can't get your ass out of bed to go to Walmart and buy a shopping cart full of Glade plug-ins.
Price: $20.00 | Amazon
---
Dolby
This one I wasn't sure what to do with. I was sent a link to a product brochure hosted on HubSpot. In it, it mentioned the Dolby Dimension headphones, which retail for $599. Since Dolby is the most well-recognized name in sound technology, these are probably good headphones. Engadget seems to think so at least.
The reason I initially ignored this pitch is that it wasn't for the headphones, something I often review. Rather, it was for the product catalog, which listed things that Dolby technology is used in, like the iPhone, Xbox, Lenovo laptops and Samsung phones. What am I supposed to do with that? So here we are and now you know.
---
Morph Bottle
We've come to the end of this year's slate of gift guides, so you PR folk can probably start pitching me your wares for next year. It's never to early to get filed into the trash folder.
Since everything prior to this has been items that exist, I decided to end on an item from the future. I get pitched a lot of Kickstarters and by rule, I don't write about things that don't exist or aren't at least in production. However, Alex and his Morph Bottle were very persistent, so here you go, buddy. This isn't a battle plan for everyone else's shoddy Kickstarters, this is an annual exception, so stay out of my inbox.
The Morph Bottle is a modular designed water bottle you can store stuff in. The more stuff you store in it, the less water you can put in it. The Kickstarter is looking for $30k in funding and is about halfway there.
There you have it. That's the end of the gift guides.
Does anything pique your interest? Let us know down below in the comments or carry the discussion over to our Twitter or Facebook.
Editors' Recommendations:
Follow us on Flipboard, Google News, or Apple News