Since Apple dropped the ball, Belkin is stepping up with its new wireless charging dock
Apparently, this one doesn't overheat.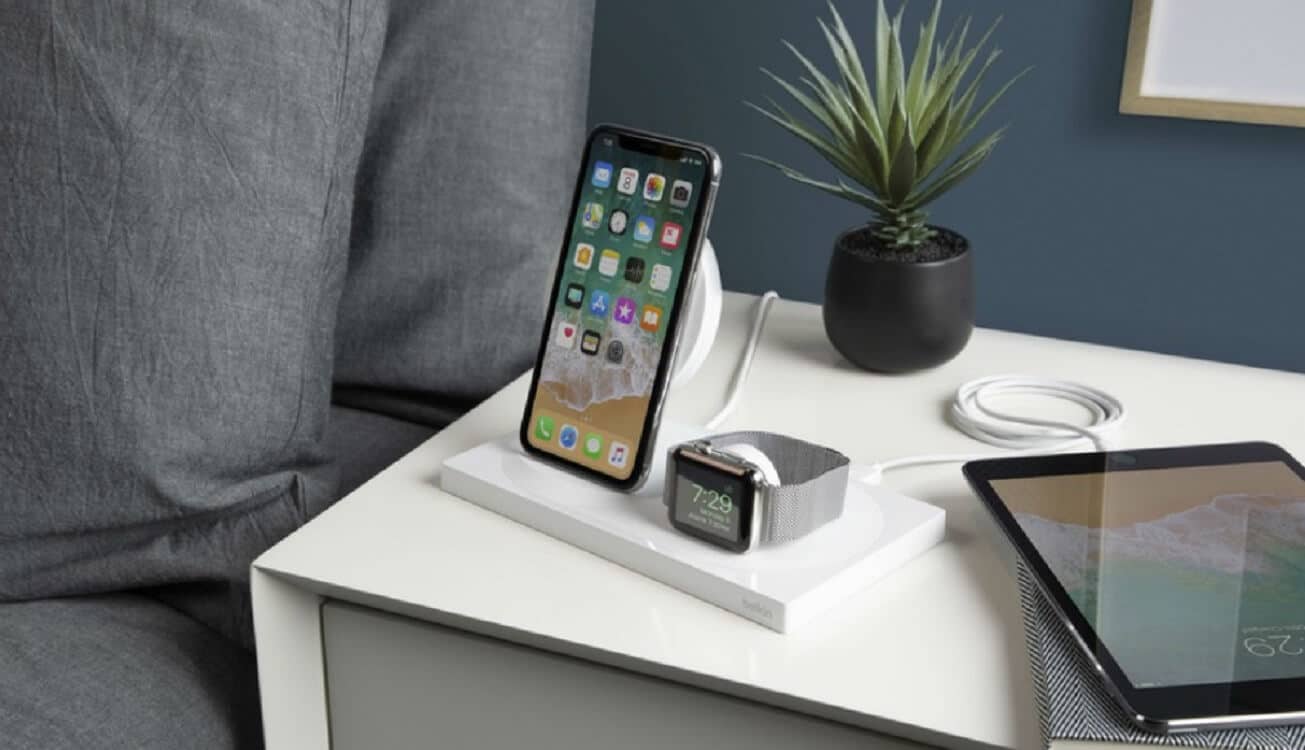 Apple's AirPower seems to have burnt up in reentry, but there's no end of third-party accessory makers that are stepping up to fill that space.
Belkin is the latest to join the fray, with its Boostup Wireless Charging Dock, that can charge an iPhone, an Apple Watch, as well as a third device of your choosing (where's my wireless AirPods case Apple?) – all at the same time.
It might not be the wireless charging dock we want, but it's possibly the one we deserve. Even better, there's a release date – it will hit Apple stores in December. You lean your iDevices against the charging supports, which also lets you see your screen without getting right over the dock. There's also a USB-A port to charge an additional device.
Wireless charging doesn't come cheap
Coming in at $159.99, it isn't cheap – especially when you can get wireless charging mats for $10 nowadays. It will look better on your sideboard though, and be a fitting companion to your shiny Apple goods.
Belkin states that the new dock has been "enhanced" to work with the iPhone XS, XS Max and Apple Watch Series 4, but it'll also work with all prior Apple devices with wireless charging. That means 7.5W of wireless power for your iPhone and 5W for the Watch and USB port. That should have you topped up again before you hit the snooze button in the morning.
If wireless isn't your frequency, or if you need something yesterday – there's a couple of options also. The PowerHouse Charge Dock (currently $72 on Amazon) can charge an iPhone and an Apple Watch at the same time, but you will have to use a Lightning connector to charge the iPhone.
What do you think of this offering from Belkin? Would you use it? Let us know below.
Editors' Recommendations:
Follow us on Flipboard, Google News, or Apple News