Logitech just made one of the best wireless chargers Apple couldn't
It's a tailor-made charger for the iPhone.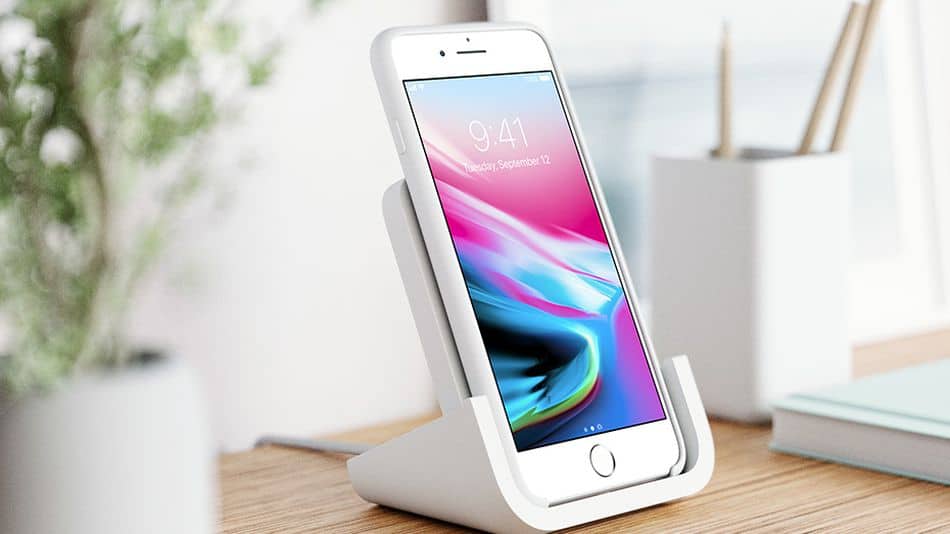 The long-awaited AirPower is still nowhere to be seen, but that doesn't mean you can't wireless charge in style. Logitech's stepped into the void with their new Powered wireless charger, designed "in collaboration with Apple."
Sure it can't charge more than one device at a time, but if you want the magical experience of wireless charging without feeling flat – this is the charger to get.
It's a Qi-compatible wireless charging stand that provides 7.5W of power, has a U-shaped cradle to stop your precious iPhone sliding out and is angled at 65-degrees which Logitech claims is optimal for Face ID recognition.
It's also designed to work in portrait and landscape modes, which is an excellent addition to the usual single-orientation chargers.
Logitech's Powered is designed to compliment the iPhone's curves, is compatible with official Apple cases and comes only in white. How Apple is that? It will work with other Qi-enabled phones with similar dimensions, like its rival on the Android side, the Samsung S9 range. It'll definitely fill the space that you've been saving on your nightstand for the AirPower, if it ever gets released.
Logitech Powered will become available in August for $69.99, which you can pre-order right now.
Is this something you're hyped for? Let us know your thoughts down below. 
For more Apple news, check out: 
Follow us on Flipboard, Google News, or Apple News