Best tech to ignore and annoy your family on Thanksgiving
Rockwell ain't got nothin' on me.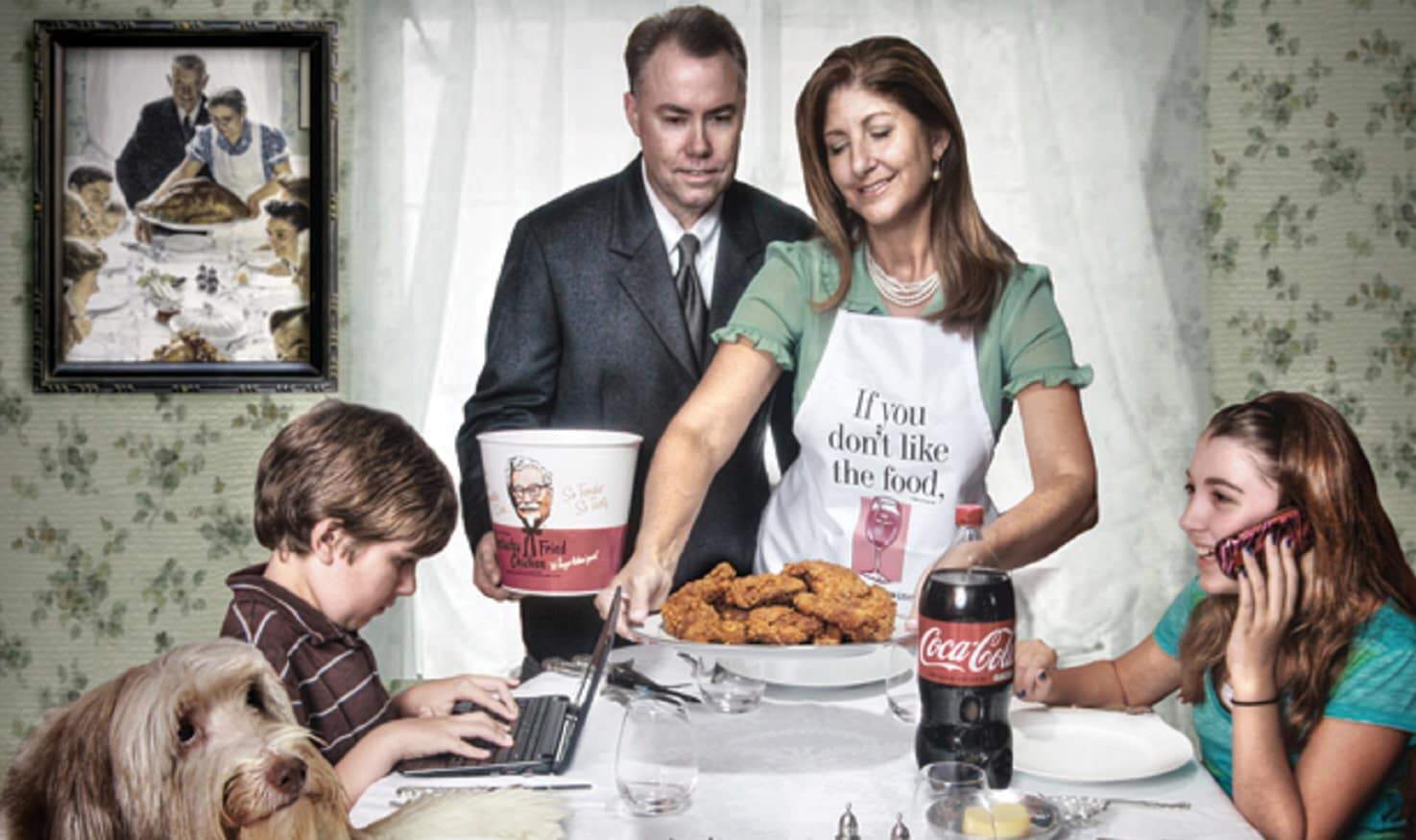 Sure, it's the day before one of the most pointless holidays steeped in violent colonialism, but that doesn't mean there isn't time to get your hands on some fun tech items to make this annual gathering of friends and family a bit more bearable.
What do you have to look forward to with these people? Dry turkey and yams that resemble melted car tires? Side eye from your cousins and outright racism from several uncles who apparently own the Korean War? Your mom prying about whom you spend your time with just as much as Facebook?
No, you are better than this. You've made your place in the world and as you begrudgingly attend another holiday in which half the table gives thanks for there being Football on television, during the day, on a Thursday and the other half gives thanks for beating herpes — you are going to need a distraction.
Ignore
The first step in attending any Thanksgiving event is to attempt to completely ignore these savages. They want to pry into your life, pretend that this holiday means something more than two days off work and shopping. So, you'll want to show up stoned out of your mind.
Grab something like this SteamCloud Mini 2.0 vaporizer and spend as much time leaning against the garage door before someone wanders out to find you. The bonus here is that the baked bean and cheese puff casserole your aunt brought will finally taste somewhat edible.
Or you can go the tack-in-the-shoe route. This SainSmart TS80 Soldering Iron is battery powered. Every time someone lobs a so what's new with you at you, simply jam this battery pack powered heat stick into your thigh and answer through gritted teeth, "nothing."
There is of course always the pure ignore option, by never taking out your Crazybaby Air 1S True Wireless earbuds. Apple AirPods are too obvious. This small set of wireless earbuds are discreet enough that you can just smile and nod while listening to the new Josh Groban album and pretending you are in a piano bar that happens to be full of horrible people.
Annoy
Ignoring your family at Thanksgiving only lasts so long. Eventually, you will have to interact with them, either out of guilt delivered by your mom or just being cornered by that one weird cousin who always wants to talk about his inner thigh sores. Your goal here is to quickly become the most annoying family member in existence, so you can go back to ignoring.
For every question you get about your love life, stare down at your Apple Watch iPod case and talk endlessly and without interruption about how many steps you've taken today, how many steps you need to take to meet your step goals, and what each step felt like along the way.
If this method isn't direct enough, whip out your Eachine E10C mini quadcopter and fly it directly in front of the face of the person in front of you. Eventually land it directly in the cranberry sauce, then clean it with your father's best whiskey.
Finally, the best way to annoy your family is to literally drum out the hum of activity and personal questions with literal drums. Bring your Kat Percussion KTMP1 Electronic Drum and Percussion Pad and answer every question to an out-of-tune beat on your drum pad.
Loudly repeat the question to a bad beat, then smile and smack the drum pad once more before skipping out of the room. Anything familial will quickly be replaced by crazy and you can settle back into not only ignoring them all, but being ignored, as well. Which, is the only productive way to spend the holidays.
How do you plan on annoying or avoiding your family this year? Let us know down below in the comments or carry the discussion over to our Twitter or Facebook.
Editors' Recommendations:
Follow us on Flipboard, Google News, or Apple News