Best TV's you can buy for under $500
In the market for a new TV but don't want to spend an arm and a leg? We got you covered with our 5 best picks under $500.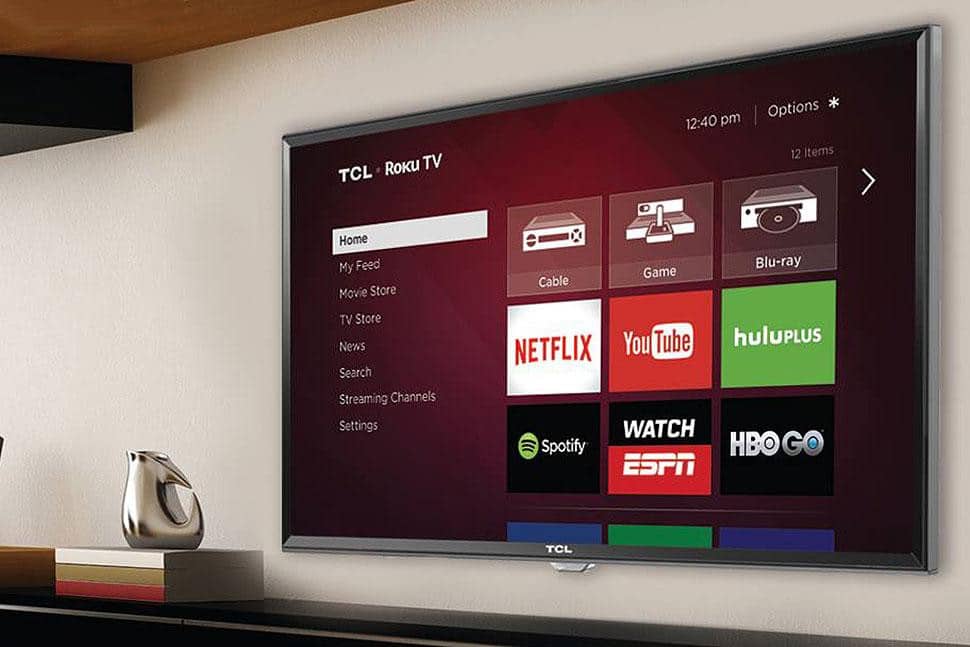 Just because you can't afford or don't want to invest in a curved display TV or the fanciest 4K screen there is doesn't mean that you can't get yourself a really nice TV. There are plenty of options out there that don't go over $500, but they're pretty well hidden amongst all the other models, which are either cheaper or more expensive.
To give you a helping hand, we have filtered the best TVs under $500 for you. Take a look and see what your best bets are for this price range.
This is a Samsung model which comes with a pretty hefty collection of useful features. It's a 2017 release and it balances out pretty nicely between efficiency and having a sturdy library of features. Let's take a closer look at what's inside the model.
Specs
This is a 40 inch TV and it has 4K resolution

It comes with a refresh rate of 120 Hz and it's a 2017 model

It features 3 HDMI ports and 3 USB ports for your convenience, as well as WiFi

It measures 46.3 x 25.3 x 6.3 inches and weighs 26.7 lbs at shipping

It has integrated 20W speakers and Dolby Digital Plus
Features
The Smart TV features allow the user to navigate through a smart interface and enjoy apps. It makes It a lot easier to manage what you're watching as well as finding your favorite programs quickly.

The OneRemote is a special remote that rounds up the experience. It enhances the way you control the TV and it can even be used on other devices connected to the TV.

Motion Rate 120 makes pictures crisp and clear even at high speed, eliminating blur and other unwanted elements from high-speed sequences in movies.
---
The second Samsung model on our list, the UN40MU7000 comes with some pretty impressive standings and could be your next favorite appliance. It looks great and it works even better. Here are the things you should know about this model.
Specs
This is a 2017 model and it features a refresh rate of 120 Hz

It's a 40 inch TV with a total resolution of 3840 x 2160, which means it's a 4K TV

It measures 35.6 x 20.5 x 2.1 inches and weighs 32.8 lbs at shipping

It comes with 3 HDMI ports and 2 USB ports, and can also connect via WiFi

It features Dolby Digital Plus and 20W integrated speakers
Features
It also comes with the Motion Rate 120 feature which takes care of speedy frames and keeps everything clean and clear during very fast scenes during movies or TV shows.

It's a Smart TV which means that it has access to smart apps and also it can connect with other devices through an internet connection. It comes with its own interface which can be used for swift navigation.

The OneRemote provides useful assistance and an up to par controlling scheme that differs from regular remote controls.
---
It's Sony's time to shine, as we're looking at their 2016 release of the KDLW650D, a TV screen with a lot to offer.  Here are some of the important stats you need to know about this model, to get you going and make up your mind. Having some variety might help you find the perfect 40 inches TV for you.
Specs
This device features a refresh rate of 240 Hz and is a 2016 model

It's a 40 inch TV and it has a 1080 Full HD resolution, so it's not 4K

It measures 36.38 x 21.61 x 2.6 inches and weighs 16.98 lbs

It comes with WiFi, 2 USB ports and 2 HDMI ports

It features Dolby Digital Plus and 10W integrated speakers
Features
The X-Reality Pro feature allows you to enjoy a truly sharp image, thanks to noise cancelling and picture cleaning tech. Overall, you should see a difference in comparison to a picture unaltered by X-Reality Pro.

Motionflow XR240 is a feature similar to the one mentioned with the Samsung models. It helps the image remain steady and not blurred when objects are moving at a very high speed on screen. It helps keep you immersed and you don't miss any details from fast moving frames.

Clear Phase is a feature that adjusts audio frequencies to provide a higher audio fidelity. By offering an audio quality similar to that originally intended for what you're watching, you can fully enjoy your shows and films.
---
After a quick detour to say hi to Sony, we're back in Samsung's embrace. Let's see what's up with this final model that we're showing off from the Korean tech giant. While Samsung has the number advantage overall, it doesn't say anything about this particular model.
Specs
This is a 2015 model and it has a refresh rate of 60CMR

It's a 40 inch TV with a 1080p resolution, so it's not 4K

It measures 36.3 x 20.6 x 2.3 inches and weighs 20.9 lbs at shipping

It comes with Dolby MS10 and integrated speakers

It features 2 HDMI ports and 1 USB port
Features
Just like the other models, this one comes with smart apps, smart functions and a really easy to navigate smart interface. It's all part of being a Smart TV.

Motion Rate 60 is a feature that uses the high refresh rate as well as efficient backlighting in order to create a better quality picture.

The TV comes with multiple image optimization features which will measure parameters in the room as well as on screen, and then tweak the image so that it displays the highest level of quality.
These aren't the only TVs you'll find below the $500 mark, but you can be sure that these are among the best choices you'll have. As you can see, Samsung is on top of the market for this price range, as it is in other price categories.  With multiple models to choose from as well as Sony treat in the middle, you should have a better idea of what to look for during your shopping session.
Just a heads up, if you buy something through our links, we may get a small share of the sale. Click here for more.
Follow us on Flipboard, Google News, or Apple News