Can I use rechargeable batteries in Blink cameras?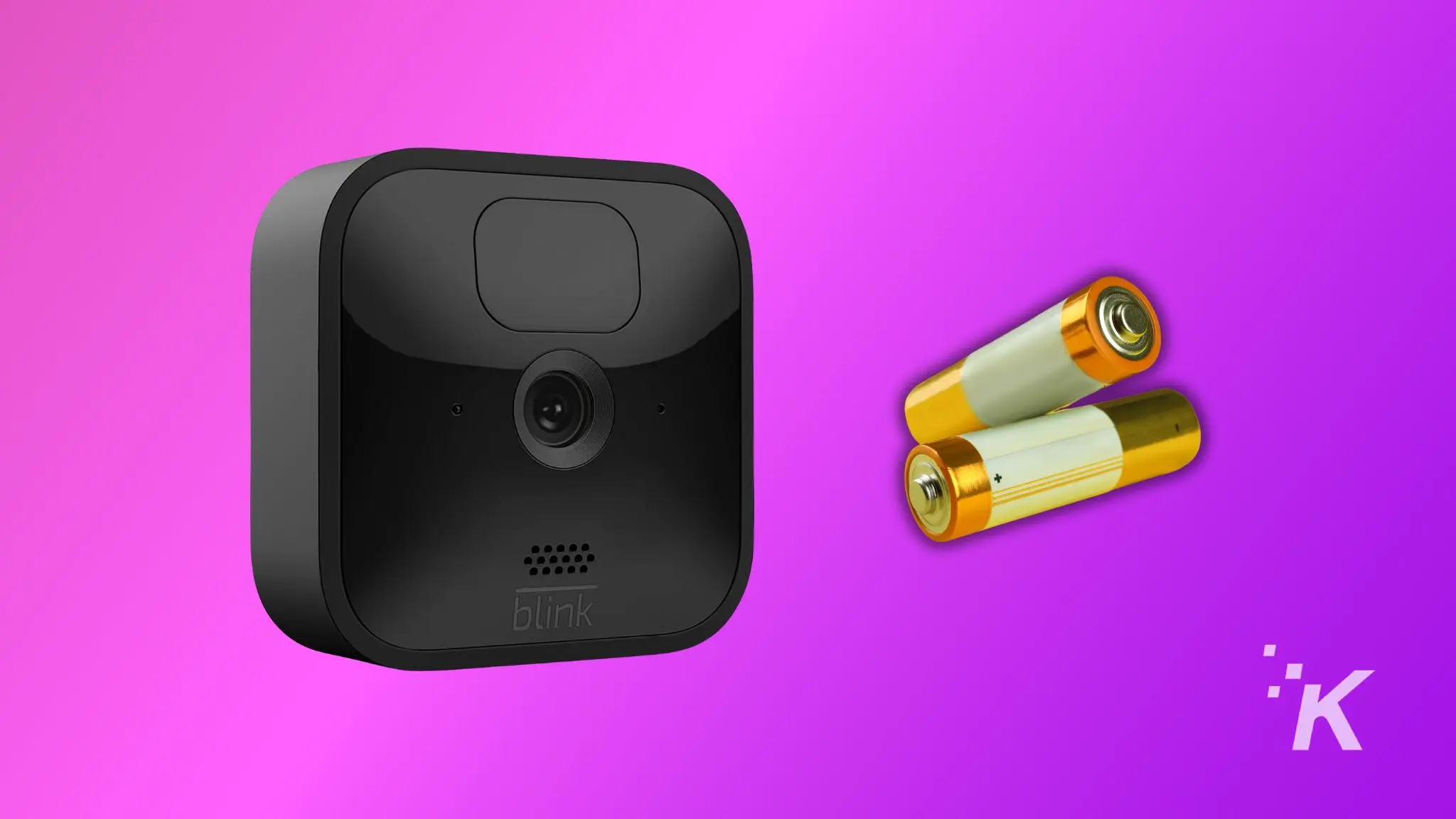 Blink's indoor and outdoor cameras are powered by AA batteries. When they run down, you might want to use rechargeable batteries in your Blink cameras but should you?
After all, rechargeable batteries are more eco-friendly, as they can be reused until the rated number of recharge cycles are hit.
Now, Blink says you should use single-use lithium batteries only. But why? Surely the company wants to be eco-conscious like other tech companies.
If you are wondering why Blink Cameras can't be powered by rechargeable batteries, read on.
Can you put rechargeable batteries in Blink Cameras?
While you can put AA lithium rechargeable batteries in Blink cameras, they aren't meant for high-draw devices like security cameras.
That incompatibily means that the effective voltage drops to around 1.2V when in use. This can cause issues with your camera, like low-battery warnings, or even unexpected shutdowns.
Not what you want from an always-on security camera.
So what can you do? Well, adding a second power source via the USB port on Blink cameras is one solution.
It won't completely stop the battery drain, as even with USB power the AA lithium batteries will still be in use. But it will extend their lifespan significantly.
You can put up solar-charged battery packs up, with an USB cable going to each camera. This can get expensive, and small solar panels like this take a while to recharge batteries.
That will make the AA batteries drain slower, as power is being fed from the cable.
Now you know you shouldn't use rechargeable batteries in Blink cameras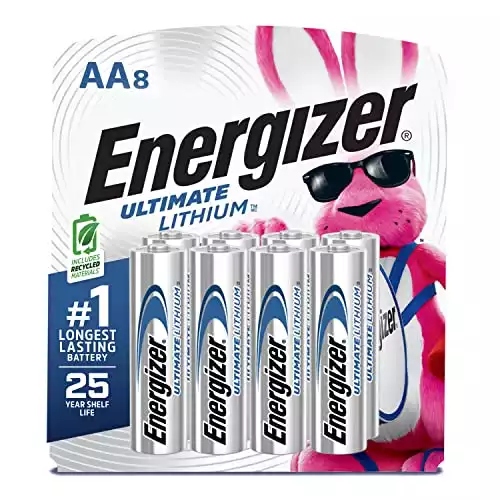 Energizer AA Lithium Batteries
$25.98
$19.99 ($2.50 / Count)
Energizer isn't the only Lithium non-rechargeable battery company but you know what to expect from the brand with the never-stopping pink bunny.
Check Availability
KnowTechie is supported by its audience, so if you buy something through our links, we may get a small share of the sale.
12/10/2023 02:11 am GMT
When replacing the batteries in your Blink cameras, it's recommended to use single-use lithium AA batteries.
That's because the cameras are high-current devices, and rechargeables output lower current than single-use batteries.
Unfortunately, that makes Blink cameras less eco-friendly than comparable security cameras that have inbuilt rechargeable batteries.
To combat this, you could use a seperate, weatherproofed battery with solar charging and USB output to power your cameras.
Have any thoughts on this? Drop us a line below in the comments, or carry the discussion to our Twitter or Facebook.
Editors' Recommendations:
Follow us on Flipboard, Google News, or Apple News