E3 2018: What to expect from the Bethesda press conference
Really would love to see something from the Elder Scrolls universe, but we're not holding our breath.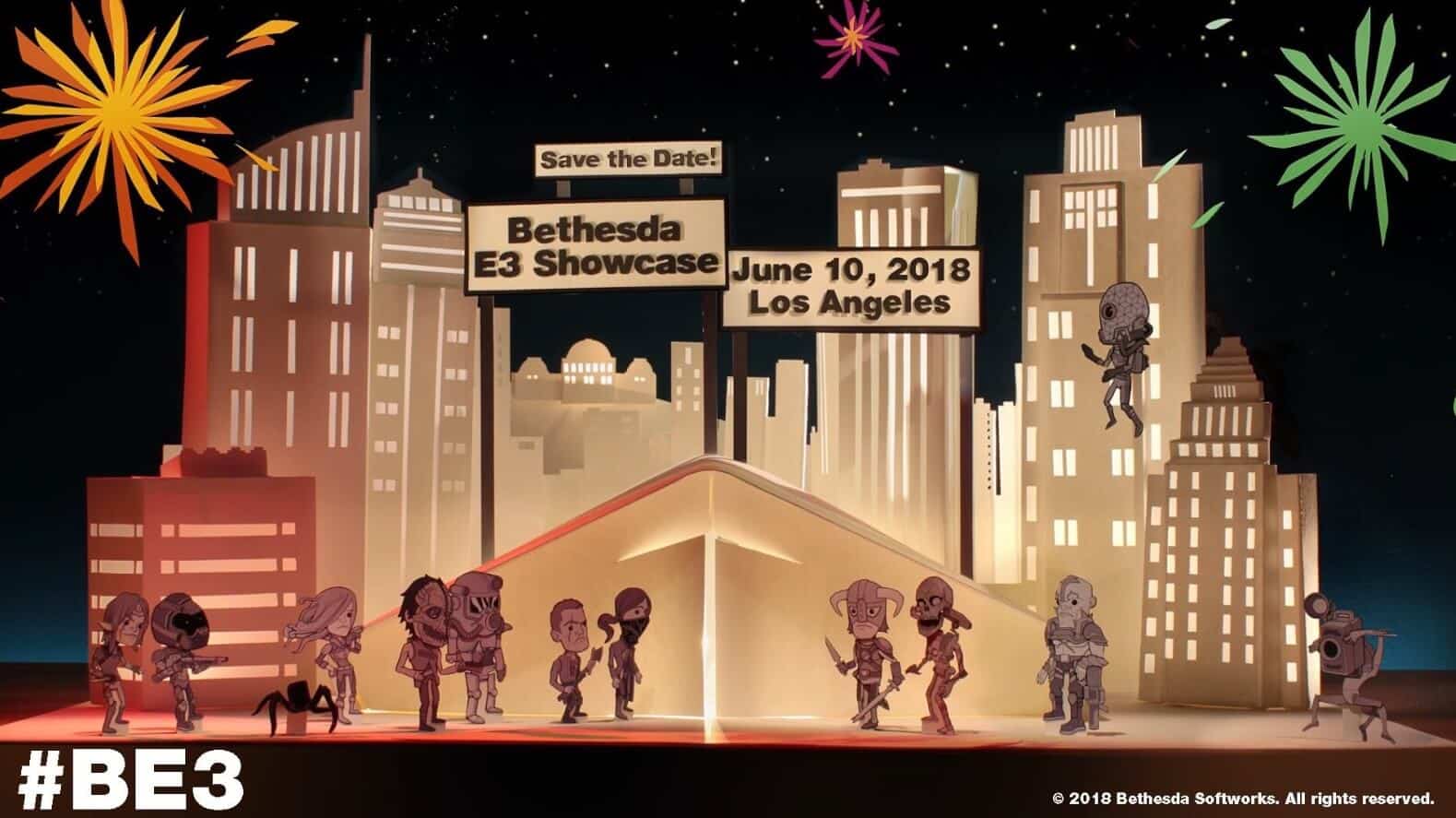 A typical Bethesda press conference is usually a pretty humdrum affair, featuring trailer after trailer with little fanfare or commentary. We have no reason to believe that they'll change that tune this year, but if the tweet from Pete Hines (below) is to be believed, they're going to be showing more content than ever before.
#Bethesda Showcase is in one month. I'm starting to get excited. We have a lot to show you this year. Might be our longest E3 Showcase ever? Not sure, but it's packed. #BE3 pic.twitter.com/Sga3R5sFpM

— Pete Hines (@DCDeacon) May 10, 2018
Most of what Bethesda and its partner studios are working on is a closely guarded secret, so forecasting the content is going to require a bit of crystal ball use. Bethesda's conference is set for 6:30 pm PT on June 10th, so let's run through what we think will be shown.
Rage 2
This isn't a secret anymore after Walmart Canada inadvertently outed the sequel, which was lightly confirmed by Bethesda trolling Walmart back. This will be a straight sequel to the over-the-top 2011 post-apocalyptic first-person shooter from id Software.
If the trailers are anything to go by, Rage 2 will be even more over-the-top, with huge demonic enemies, tonnes of vehicular combat and all the explosions you could shake a boomstick at, but we'll have to wait for the Bethesda press conference to learn more.
Rage 2 is primarily developed by Avalanche Studios, the team behind the chaotic Just Cause franchise, so we expect that the trailers are just getting us warmed up. Bethesda will show a more extended look at E3, with the game aimed at a Spring 2019 launch date on Playstation 4, Xbox One and PC.
Hey @WalmartCanada here are a few notes. pic.twitter.com/R1od2aTEMC

— RAGE 2 (@rage) May 9, 2018
Prey DLC
Bethesda has been teasing that they aren't quite done with the world of Prey for a few months now, and E3 is the perfect time to stop teasing and deal the cards. The atmospheric first-person shooter launched almost a year ago, but recently at PAX East, their SVP of Marketing Pete Hines is quoted as saying "I don't think you've heard the last of Prey. I just couldn't tell you precisely when you might hear more."
We'll likely see what Arkane Studios has been up to in the next few weeks.
Switch port trailer(s)
Bethesda has wholly embraced Nintendo's new hardware offering, with apparent devotion to bringing its titles to the system. It could just be another place to sell Skyrim copies, but with games like Wolfenstein II: The New Colossus slated for release only a few weeks after E3, we'll likely see more gameplay trailers of that. We might even get a surprise port like some of the Fallout games.
Quake Champions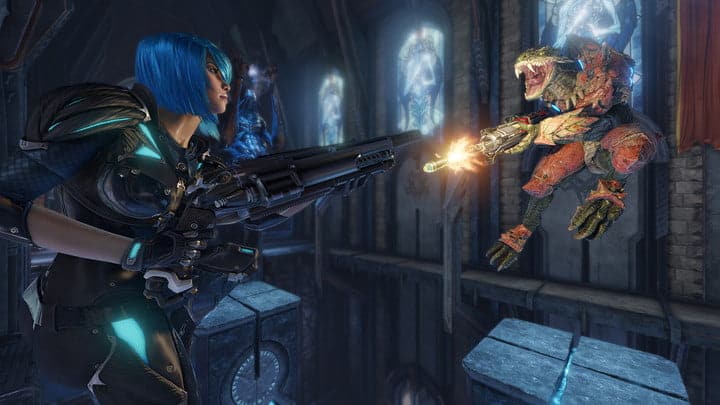 QuakeCon is in August, so Bethesda might save the meat of their announcements for this game til then, but expect it to be at least mentioned at some point during E3. It's inching towards a full release so they'll likely take any chance to mention improvements they've been working on.
Doom 2 at the Bethesda press conference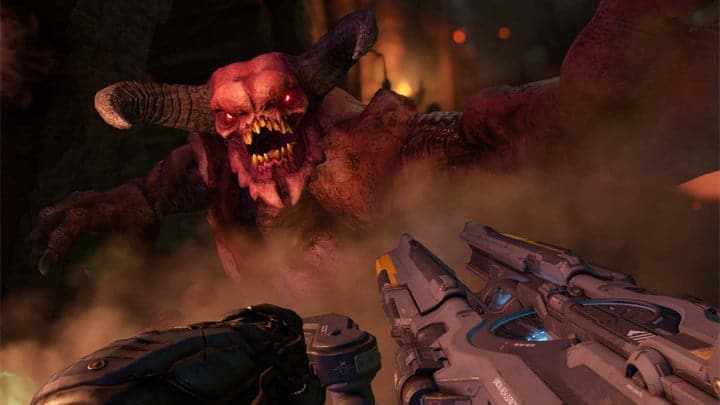 Another game, another sound byte from Pete Hines. Back in April, he mentioned that prepping for E3 was "hell on Earth," and well, the media took that as a thinly veiled foreshadowing of more gore with the unnamed space marine. After all, the subtitle for 1994's Doom II was "Hell on Earth." If coincidence is just unnoticed fate, then this choice of words speaks volumes.
2016's Doom reboot was one of the best games released that year. Since Avalanche Studios is taking point on the Rage sequel, one would be forgiven for thinking that id Software might be working on the sequel in one of their beloved franchises. We'll see if the hell gates break open.
Fallout plus others from Bethesda in-house?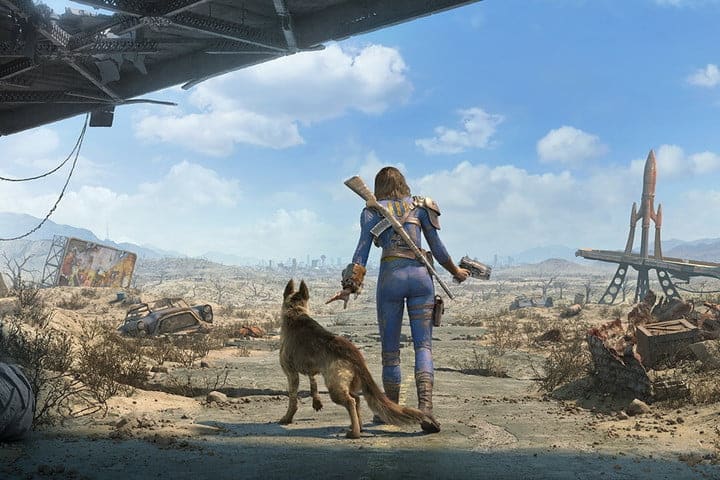 Bethesda's in-house development team has been conspicuously quiet as of late, with only bringing Doom and Skyrim to VR as recent outputs. The studio is tight-lipped on their current workload, so perhaps the oft-rumored 'Starfield' is ready for a big reveal? This purported title is a science fiction game set in the Fallout universe, but presumably not on Earth.
It's worth mentioning that 'Starfield' was also rumored to be shown last year at E3, so it might just be whispers in the vacuum.
Bethesda could be working on Elder Scrolls or Fallout sequels, and if their trolling on Twitch today showed anything is that it might be the post-apocalyptic Earth that once again gets the nod. Again, they could just be teasing so don't hold your breath for a big reveal like Fallout 4 in 2015.
Update: Bethesda is definitely working on a new Fallout title.
What are you most excited for from the Bethesda press conference? Let us know in the comments.
Follow us on Flipboard, Google News, or Apple News