Verified Facebook pages got hacked and spread malware
Thankfully, all the hacked Facebook pages have been nixed from the platform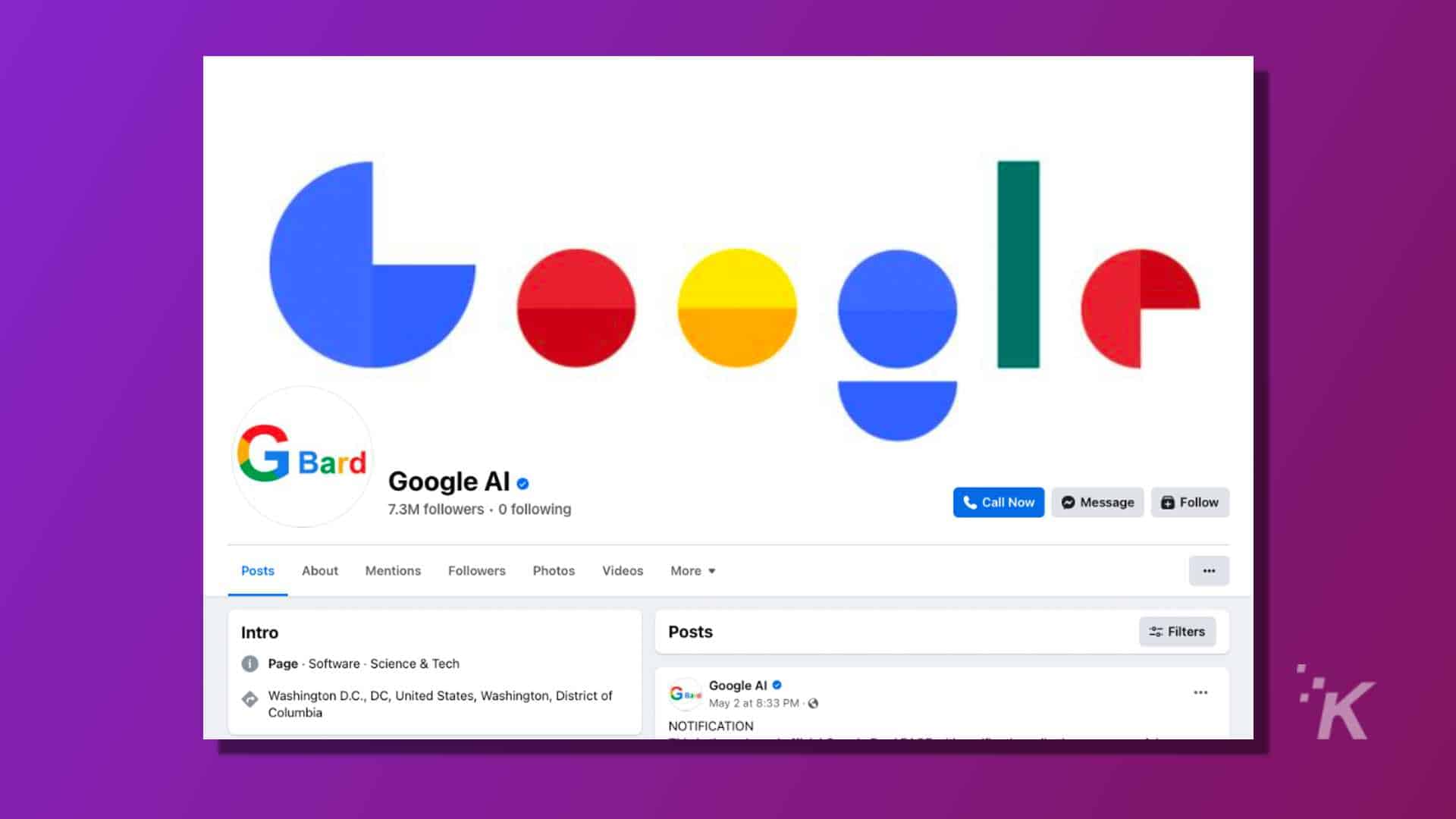 A number of verified Facebook pages were hacked and turned into verified scam accounts.
Nothing new about the internet is a hive of scum and villainy. Scammers have existed long before the internet and will likely outlast it. But this one takes it to a whole new level.
While scammers have been abundant on Facebook for years, getting their hands on actual verified accounts weren't so easy. But that didn't stop this group of well-timed hackers.
So what exactly is happening?
Social media consultant Matt Navarra provides an excellent timeline below:
It gets worse…!

ANOTHER verified @Facebook has been hacked and it's pretending to be @GoogleAI

And it's running are against the post! pic.twitter.com/fbe5utA53D

— Matt Navarra (@MattNavarra) May 5, 2023
Scammers hacked verified Facebook pages to impersonate Meta and Google, then ran ads tricking users into downloading malware.
It's usually quite simple to distinguish between what's real and what's fake. However, while you may be well-versed in navigating the internet, countless others lack the same level of knowledge.
How not to get scammed by verified Meta accounts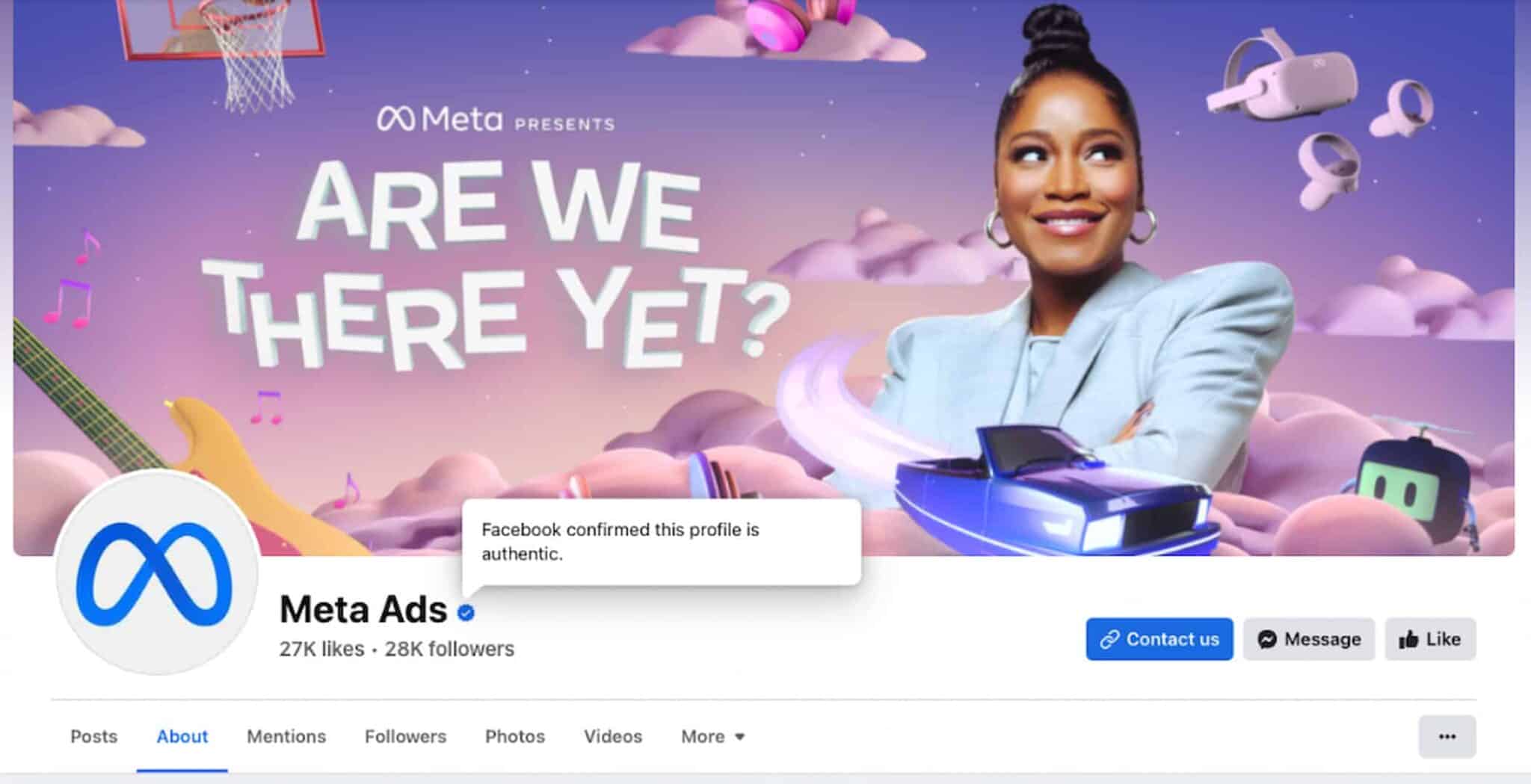 Generally, these scams follow the same lines as older scams. They look and sound official to the uneducated eye.
Then, in whatever post they have, they include a link to a relevant-looking website that has whatever malware planned out for you.
The link is surrounded by a bunch of copy that sounds like it could be official. But on the other hand, the copy could be anything from scare tactics or an exploration of new technologies for the inundated user.
Not only are Facebook ads common as scams, but now they come with hundreds of thousands of built-in followers as well.
Due to the ability to see verified users' previous names, it's easier to get insight into who has been hacked or not. One example on Twitter, from Matt Navarra, is an account named Miss Pooja, an Indian singer and actress.
The account has seven million followers and has been kicking around for over a decade. However, that account changed its name to Google AI at the end of April 2023 and started running scam ads.
The ad was simple. "With the support of Google AI marketing campaigns, selling thousands of products/day is easy. See details here," it says while including a simple link at the end.
What is Facebook doing about it?
Thankfully, all the hacked Facebook pages have been nixed from the platform, reports TechCrunch.
And according to Mashable, it sounds like these hijacked pages got their verification from Facebook before the debut of the pay-to-play Meta Verified system. But that's not a glowing endorsement for Meta either.
If they can't protect the true elite, what makes $15-a-month subscribers feel about their security on the platform?
Either way, many examples are out there; we wanted to call attention to them and say, "Don't get scammed by Facebook ads."
Have any thoughts on this? Drop us a line below in the comments, or carry the discussion to our Twitter or Facebook.
Editors' Recommendations:
Follow us on Flipboard, Google News, or Apple News