Facebook announces gaming creator program
The social media platform is looking to take Twitch's thunder.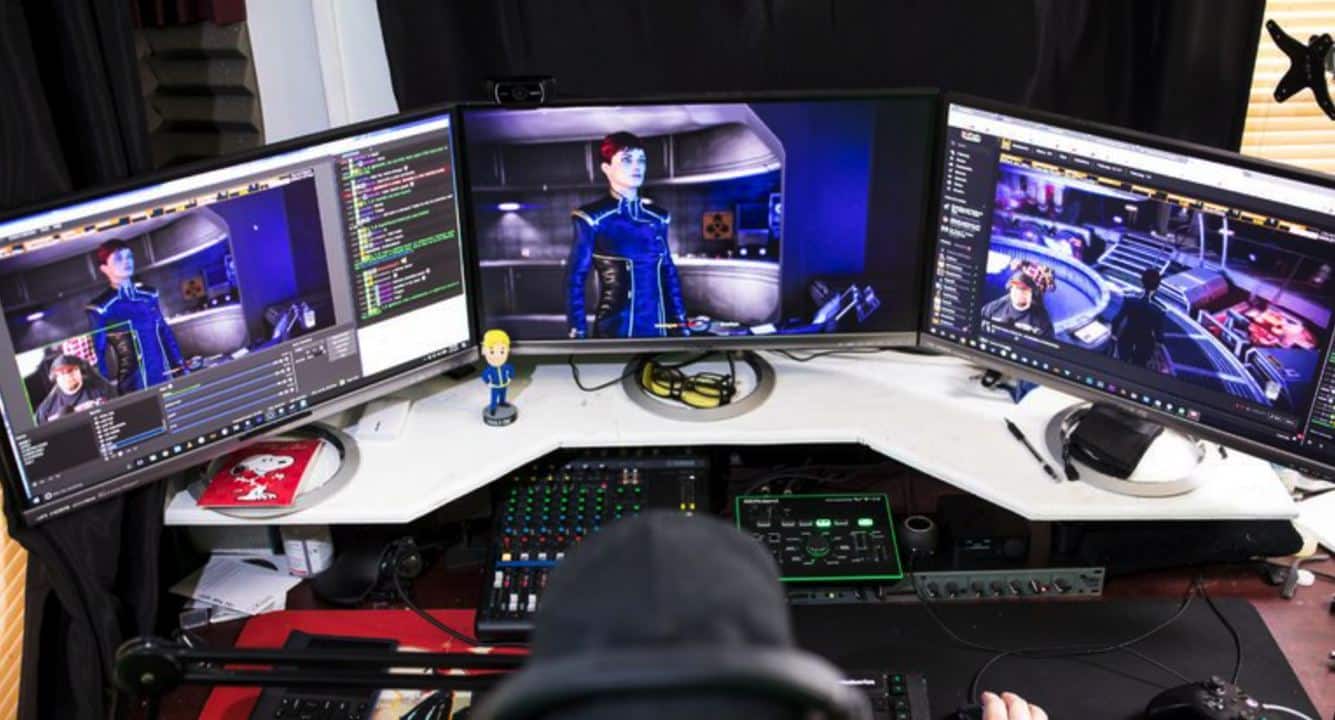 Facebook is attempting to bring a new wave of content creators to the platform, and this time around they are targeting video game streamers.
Facebook is pushing for video game live streamers to come to their platform with an official partner program. This program had been used before for different publishers and celebrity appearances like Kevin Hart, in an effort to make live streaming more prevalent. Most gamers know about Twitch and live streaming, but everyday tech users don't. Facebook now sees how popular live streaming is with the likes of Periscope and Twitch, so they are dipping their toe into the money pool.
Streamers who sign up and are accepted will be able to use Facebook's live streaming platform to broadcast to other Facebook users. With Facebook's streaming technology, partners will be able to broadcast at a silky smooth 1080p 60 FPS. Partners can earn money through "tipping" as they live stream their gameplay. Facebook will be taking portions of donations (it's to keep the lights on, of course), but that split hasn't been announced yet.
"We want our creators to make and sustain a living on Facebook" – Director of games partnership, Guy Cross.
Facebook is trying to build up their reputation as a platform for both gamers and gaming fans for enjoying video content. Within the past couple of years that people have released the magnitude of the video game industry. It has been estimated that over 500 million people watch video game content each year. On top of YouTube having millions of videos, the live streaming platform Twitch was sold to Amazon in 2014 for around $1 billion. If people don't see the size and opportunities within the video game world, then I don't know what else they need to understand.
Facebook popping up in the video game content world isn't new. Recently Facebook announced that they would be streaming some of Electronic Sports League (ESL) biggest matches directly on the platform.
The idea is to build up Facebook's reputation as a place for both gamers and game enthusiasts. The world of online gaming is bigger than most people realize. Estimates put the total number of people who watch others play video games at 500 million worldwide. YouTube has a massive collection of online gaming videos, and Twitch, which is almost exclusively video game streams, sold to Amazon in 2014 for around $1 billion.
As of now, Facebook is leaning on paid appearances for talent to push the platform forward, but eventually, they will want to use other avenues to cover the tab.
What do you think about Facebook bringing live streaming personalities onto their platform? Do you think Facebook can rival Twitch and Mixer? Let us know in the comments below!
Follow us on Flipboard, Google News, or Apple News