Here's how to download all of your Facebook history
What you do with this data is up to you.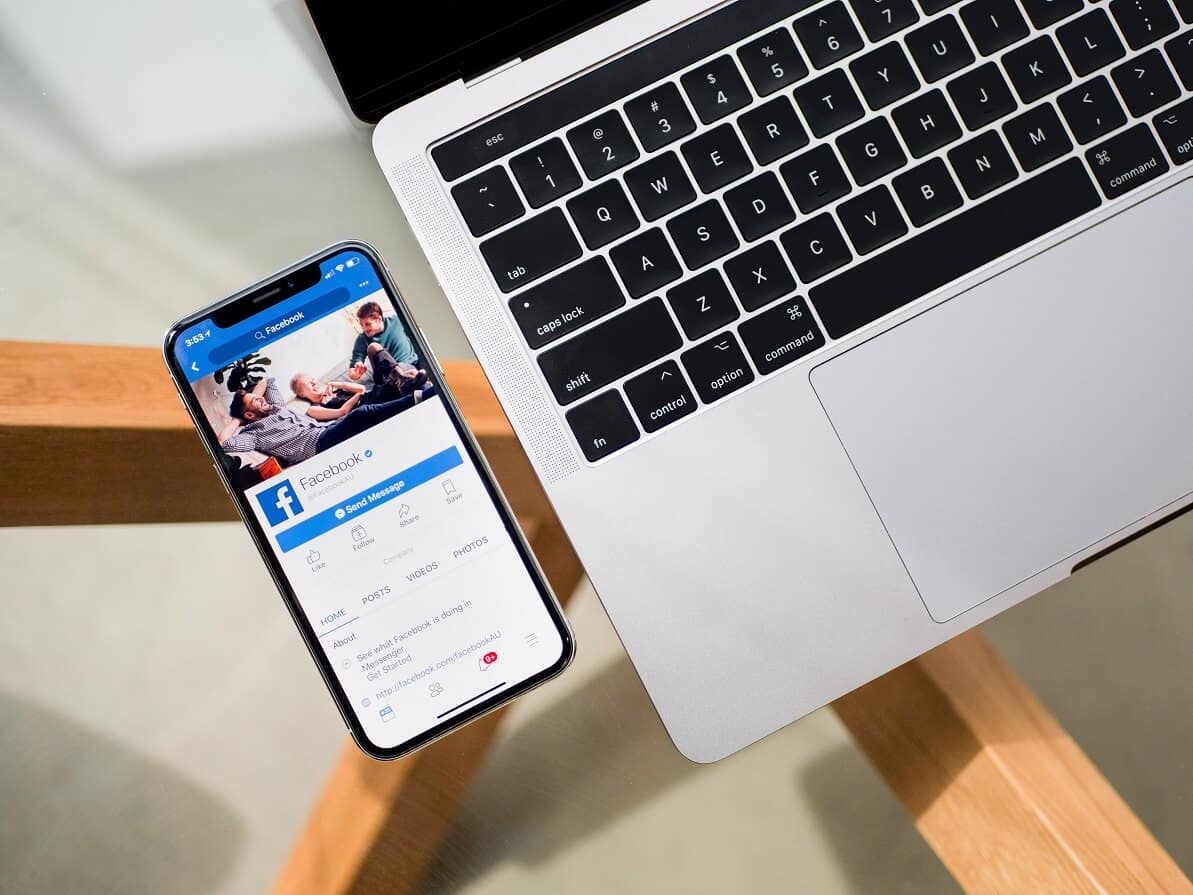 Planning to quit Facebook for good? It is good to check what information the social media giant has collected. Download entire Facebook data and find out.
From the moment you started using the service, Facebook has been storing data. Like how many times you logged in, events you have created, the message you have received and sent, clicks you have made on ads, people you have followed, friends near your location, status updates, and much, much more.
In short, they have kept an entire history of what you have done. The good thing is, there is an option to download your Facebook data so you can see for yourself. This option was made available by the company in 2018 after the Senate hearing.
So why don't you learn how you can download your entire Facebook history to find out what is included and what is not included.
1. Open any web browser, visit facebook.com, and log into your account.
2. Click on the down arrow icon available on the top right side of the Facebook and head over to Settings.
Alternatively, you can visit this "https://www.facebook.com/settings" to reach the Settings.
3. In the General tab, on the right pane, click on the link which reads "Download a copy of your Facebook data."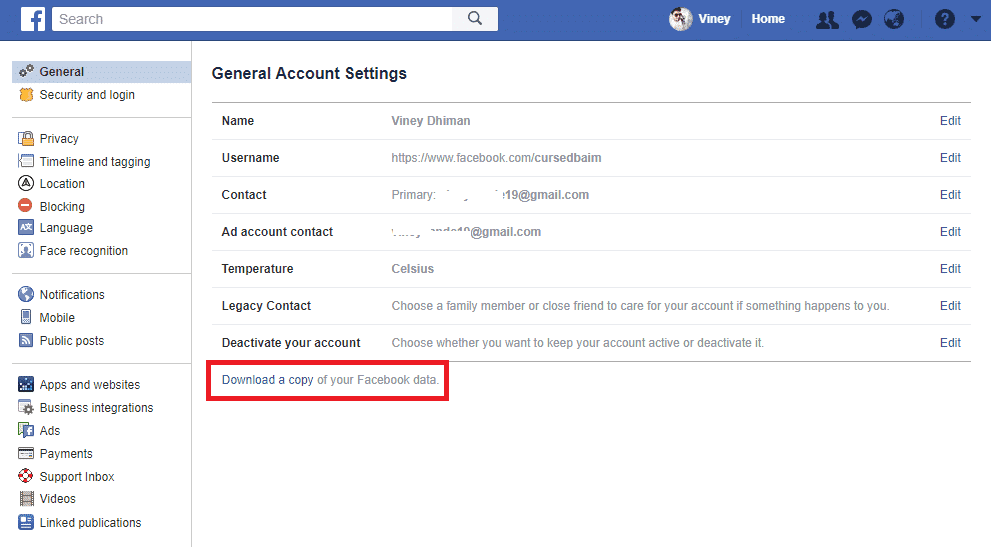 4. On the Download your information page, you can choose what you would like to include and exclude from the data backup.
Data range – Select the time period of which you want to download the data
Format – Select the file format between HTML and JSON. If you have any confusion about file format leave it as an HTML.
Media Quality – If select high quality, then expect larger download size file. As it is just a data check, so keep the media quality medium or low.

Under Your Information section, you can include or exclude following things:
Posts
Photos
Videos
Comments
Likes and Reactions
Friends
Following and Followers
Messages
Groups
Events
Profile Information
Pages
Market Place
Payment History
Saved items
Your places
Apps
Other activities
Under Information about you section, you can include or exclude following things:
Ads
Search History
Location History
Calls and Messages
About you
Security and login information
Network information
Once you have made a selection of what to include and exclude, click on the Create file button. In case, you want to download everything then leave everything select and initiate the process further.
Now, you will see the message which reads:
Your file is being processed.
We'll let you know when it's complete, so you can download it to your preferred device.
5. Once done you will receive the notification in the notification center. Click on the notification, and it will take you to the section where will find out file size (in my case it is 457 MB). Click on the Download. You can also click on the Show more link to get more information.

Note: In my case, it took around 15 minutes to make the download available, but if you're a highly active user, then you might have to wait longer.
Since the file has secure data, you have to enter your Facebook account password to confirm the identity. In some cases, Facebook might use other ways to confirm the identity. Click on the Continue button.

Once done with identity verification the download will start. The process will take time depending on the speed of your internet connection.
6. The Facebook data will be available in the Zip archive. You can extract all the content inside it using any archiving tool.
7. The zip file has different folders for each item you have selected in earlier steps. You can open each folder one by one to find out what information Facebook is keeping.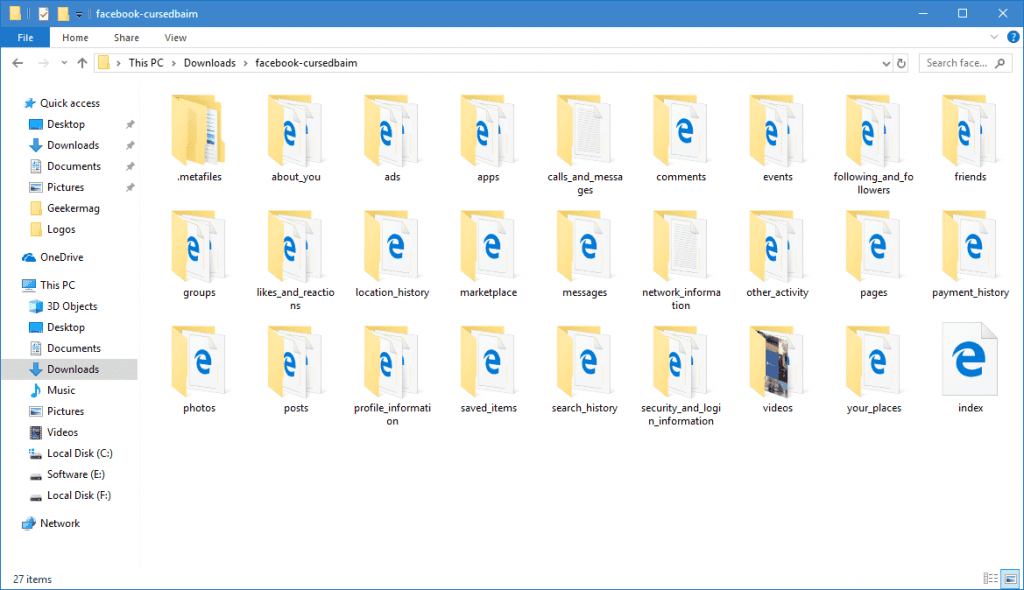 That's it, you now have all of your Facebook data, I hope you have found this post useful – please leave comments below if you have any issues!
Follow us on Flipboard, Google News, or Apple News