How to enable Tesla's new 'Navigate on Autopilot' update
And no, you still need to keep your hands on the wheel.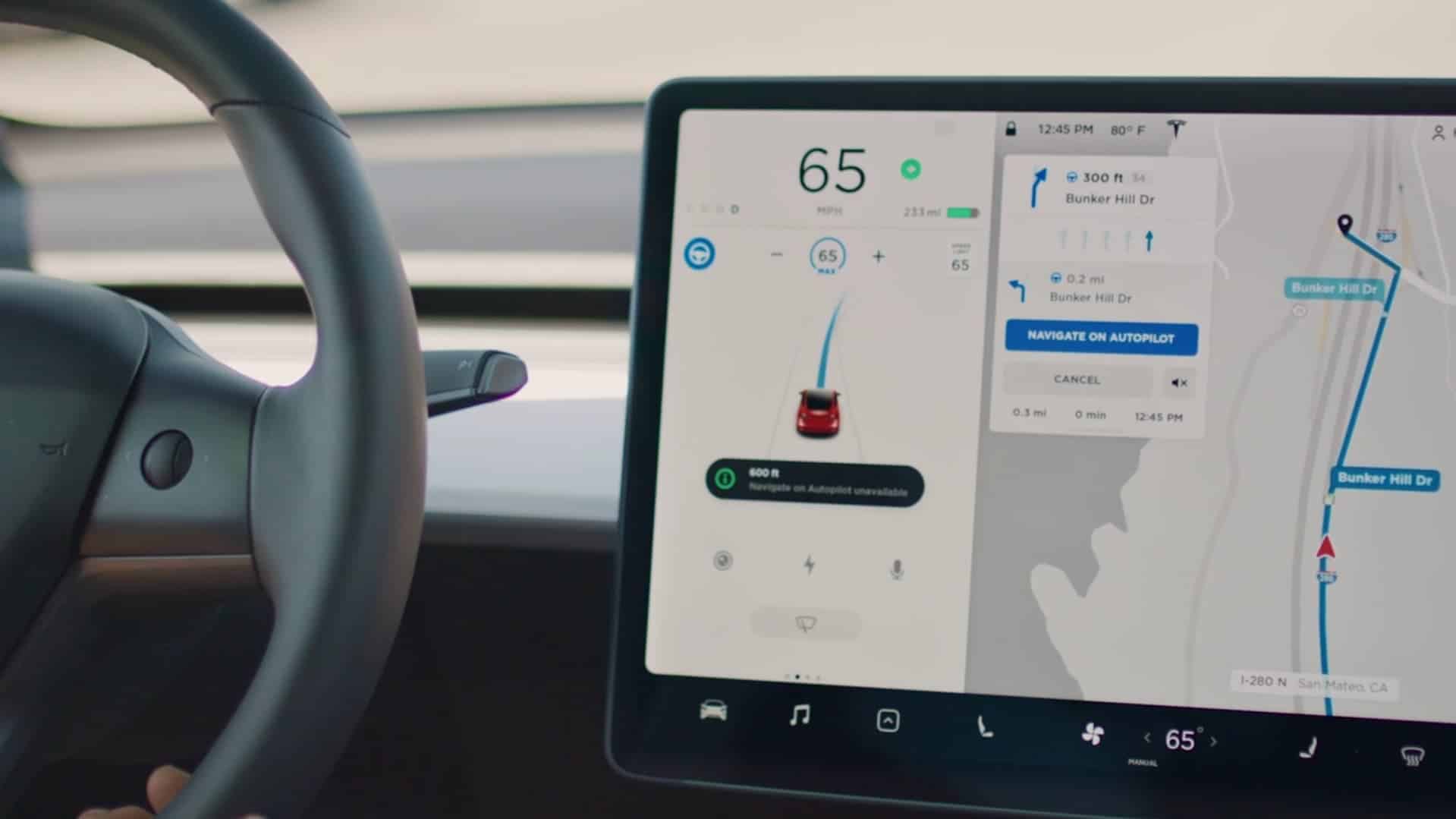 When Tesla released the Navigate on Autopilot feature last year, it still needed constant driver input to confirm things like lane changes. Now, a new update is rolling out to Tesla vehicles that lets you turn off the need for confirmation.
That must mean that Tesla is convinced that its cars are safe while changing lanes, with over 9 million suggested lane changes successfully handled by the AI. In total, 66 million miles have been covered using the Navigate feature in the last year, a staggering amount.
Tesla says that over half a million of those miles were driven with the lane change confirmation turned off, with a mix of internal testers and drivers in the Early Access Program. The company says that it found comparable levels of safety between both versions of Navigate on Autopilot.
Tesla, take the wheel
If flicking the turn signal stalk is too much work for you when your Tesla is driving you around, here's how to disable the need for confirmations:
Open up your Autopilot settings menu
Tap on the Custom Navigate on Autopilot button
You'll get a choice of three new settings – Enable at Start of Every Trip, Require Lane Change Confirmation, and Lane Change Notification
Require Lane Change Confirmation is the one you want, selecting No will let your Tesla make lane changes without you having to waste energy tapping the turn signal stalk
You'll still need to keep your hands on the wheel though. Like a needy toddler, your Tesla won't change lanes without it thinking you're still in charge
Oh, and you can cancel lane changes via the turn stalk or the popup on the center console touchscreen
Those other settings on the Custom Navigate on Autopilot menu break down as:
Enable at Start of Every Trip will make your Tesla default to Autopilot mode every time you put a navigation route in, saving some setup time if that's your preferred way to travel
Lane Change Notification lets you receive audible chimes for lane changes, a default visual prompt, and on cars made after August 2017, the steering wheel will vibrate as well
You'll need either the Enhanced Autopilot or Full Self-Driving Capability add-ons to use the new feature. It's rolling out in the US as of today, with other countries probably waiting for the regulatory go-ahead before Tesla rolls it out there as well.
What do you think? Plan on using the feature on your Tesla? Let us know down below in the comments or carry the discussion over to our Twitter or Facebook.
Editors' Recommendations:
Follow us on Flipboard, Google News, or Apple News