This electric scooter from Kiwano has one wheel and goes almost anywhere
It boasts a top speed of 12 mph.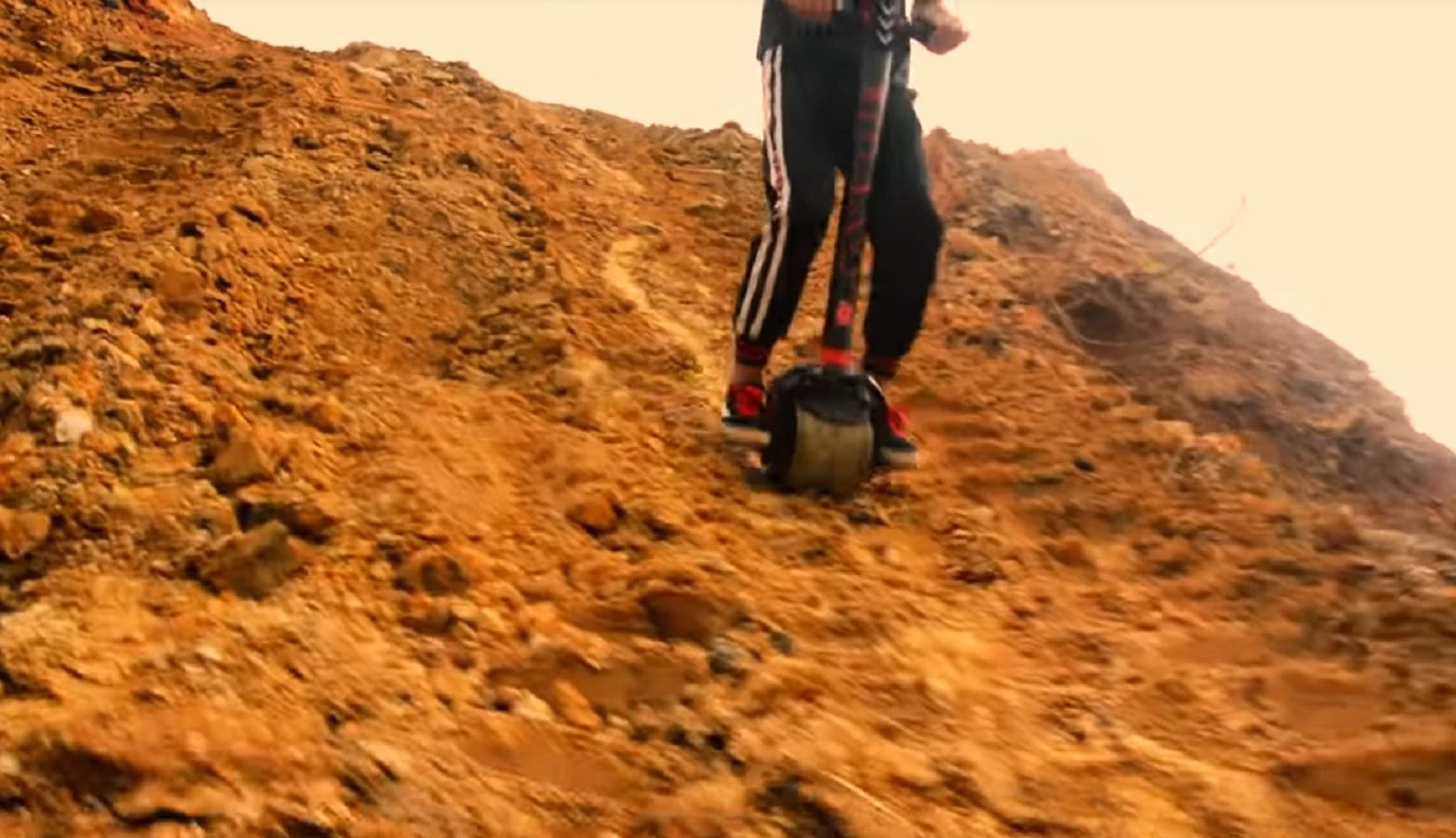 It seems you can't swing a cat without hitting a hipster riding an electric scooter these days, but all of those are boring and have two wheels for balance. The K01 Plus from Kiwano only has one wheel, making it infinitely cooler with all of its self-balancing tech.
This is an upgraded version of its award-winning predecessor, the K01. Just like the earlier model, there's no throttle or brakes, you control everything by tilting your body and the handlebar, similar to how a Segway works.
With speeds up to 12 mph and a 25 miles range, the K01 Plus might not replace your commute but it'll make some parts of it more fun.
Check out the Kiwano in action
The 1000W motor will move you around easily, and it's got a carbon fiber frame with in-built suspension to both make you more comfortable when riding, and when you eventually have to get off it to carry it around. Oh, and there's an accessory action camera mount, because who wouldn't want to record their electric scooter adventures?
READ MORE: Watch Segway's electric scooter go 0 to 30 MPH in just 3.9 seconds
It'll even handle inclines up to 20%, so you don't have to lug the scooter uphill. The 320 Wh Panasonic battery cells recharge in under two hours, and they're shielded to prevent fires or explosions.
It's self-balancing without a rider on too, eerily keeping itself upright once you switch it on. Also weirdly, you kinda control the K01+ by thinking about it, as once you're moving, looking in the direction you want to go will start you turning. I guess that it's tweaked to use our natural balance as a controller, which is pretty darn cool. You can even remotely control the scooter with the companion app, which I can't wait to get my hands on to test out. I've always wanted a robot butler.
The Kiwano K01 Plus is $1,299 in either Sport or Urban tire configs, but if you want one, pre-ordering in the next 28 hours gets you $300 off and free shipping.
What do you think of the K01 Plus? Is this the electric scooter for you? Let us know down below in the comments or carry the discussion over to our Twitter or Facebook.
Editors' Recommendations:
Follow us on Flipboard, Google News, or Apple News