Protect your carpet from spills and the environment from trash with Lyd
This smart bottle opens when your lips touch it.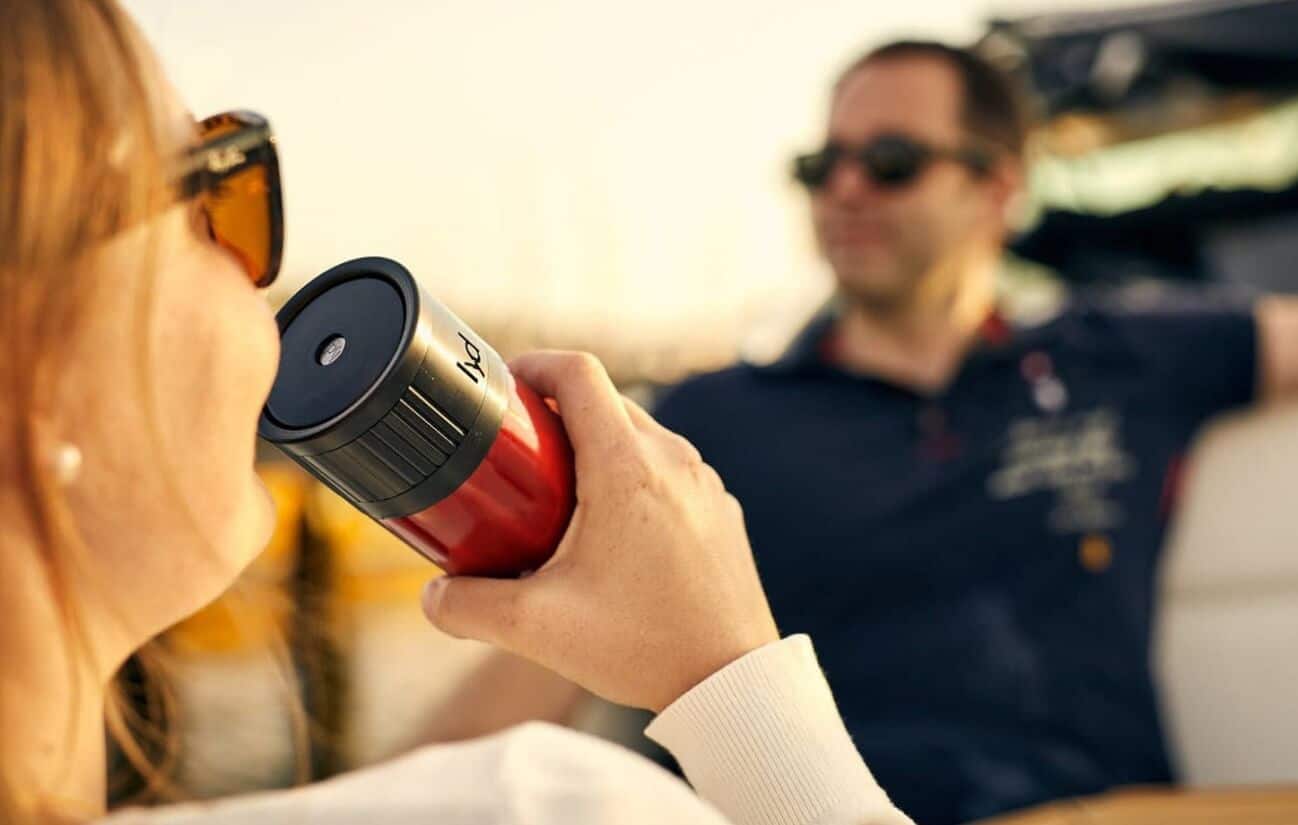 We all know that hydration is key to health, right? It's hard to take your drinks on the go without resorting to planet-killing plastic bottles, or travel mugs that you have to look at four times to make sure you've opened the seal and have it the right way around. They're not immune to spills either, as you have to remember to seal the hole back up again.
Enter Lyd, the smart bottle which opens when your lips touch it to let you drink from any point on the lid. No more hunting for the release button, or having to remember if you closed it or not. No more taking your eyes off the road to see where the opening of your cup is either. Lyd also automatically closes when you take it away from your lips so it's always sealed to guard against spilling.
Lyd is vacuum-insulated with a dual stainless steel wall construction that is near-unbreakable. It's also eco-friendly in construction, using recycled materials throughout. Lyd recharges in four hours using wireless charging, and you can manually click the lid to drink if you run out of battery mid-day.
Lyd comes in 13oz and 17oz sizes and has a range of colors that are currently at five choices but more might be added as the Kickstarter campaign progresses.
If this looks of interest to you, check out the Lyd on Kickstarter where there's still a few early bird bottles at $39. Just a friendly piece of advice: remember crowdfunding isn't guaranteed, so keep that in mind if you decide to back the Lyd.
Would you buy one of these? Let us know in the comments.
For more tech and gadget news look at this now, make sure to check out:
Follow us on Flipboard, Google News, or Apple News