Microsoft's new Chrome extension will sync your browsing history across Windows 10 devices
This makes it a lot more useful than when it just worked with Edge browsers.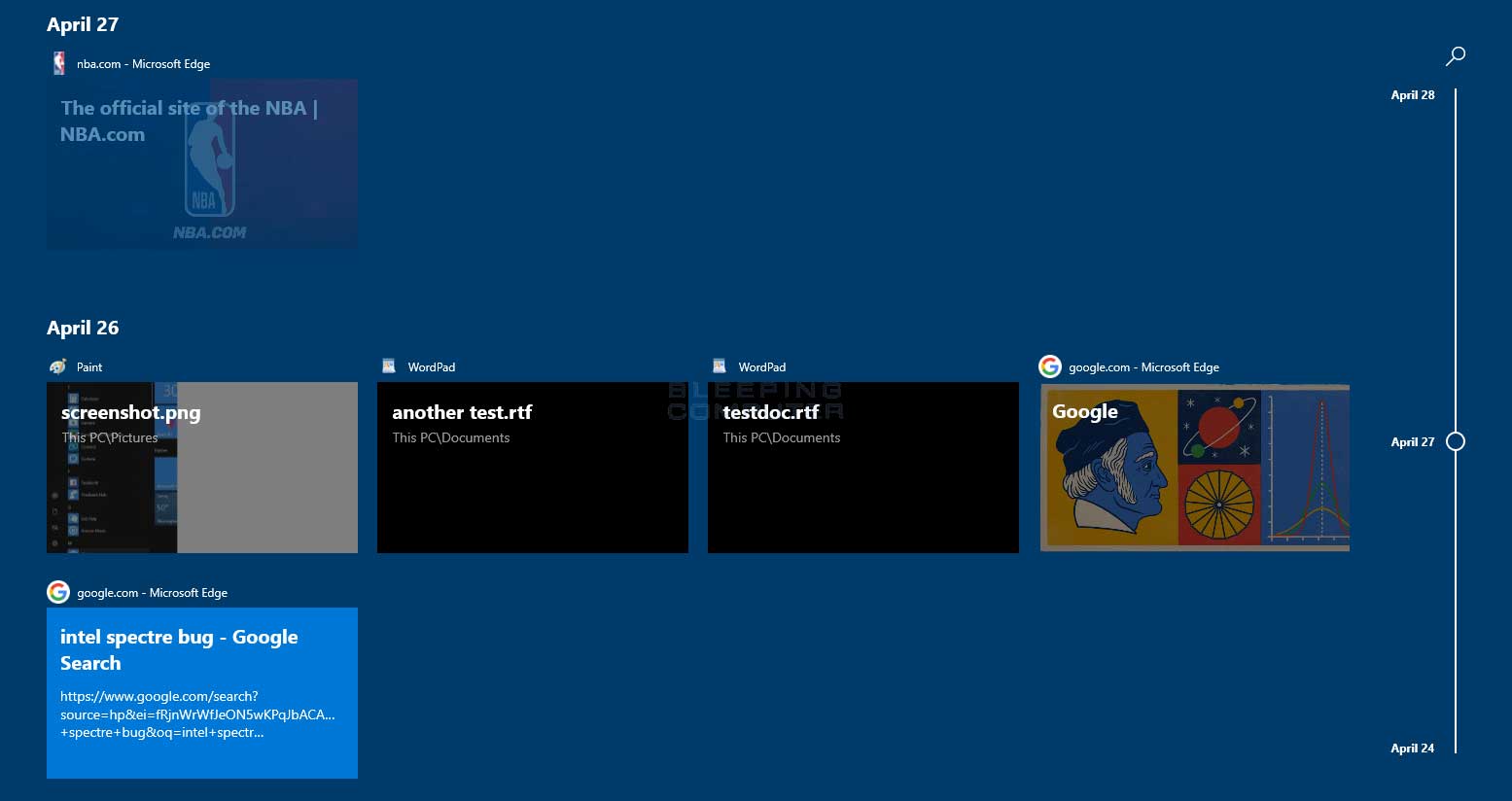 One of the most useful features that Microsoft added to 2018's Spring Update for Windows 10 was the Timeline function. Having the ability to see your browsing history across Windows 10, iOS, and Android devices is nifty, provided you use Microsoft's Edge browser on desktop and mobile.
Now, you don't have to give up your Google Chrome addiction to use the Timeline feature, thanks to an official Chrome extension from Microsoft.
The Web Activities extension will sync your Chrome browsing history with Microsoft's Timeline functionality so you can search your whole digital life from the Timeline view.
Be aware that by using the extension, your browsing history will be sent to Microsoft's servers. That might have privacy implications, so maybe search using incognito mode for those *ahem* private websites. Chrome already syncs its browsing history across devices nicely, so really this is just a way to get you using Microsoft's Timeline view.
It should mean that mobile Chrome browsing will also show up in the Timeline view, as Chrome will sync it to desktop then the extension will sync it across to Windows 10.
The Timeline view in Windows 10 is accessed by hitting Win+Tab or by clicking the Task View button on your taskbar. This brings up a full timeline of your computer use, including documents, videos, music, and any browsing history from supported browsers like Edge, Edge mobile, and now, Google Chrome with the extension installed. You can scroll through this Timeline to find previously accessed content.
There's no word as to when (if at all) Microsoft will create a similar extension for the Mozilla Firefox browser. They should though – if Microsoft is serious about getting people to use the Timeline function Firefox has a significant user base. Unofficial Google Chrome and Firefox extensions have existed for half a year.
If you want Microsoft's Timeline to have all your Google Chrome browsing details, you can install the extension from the Chrome Web Store.
What do you think? Will you use the new Chrome extension? Let us know down below in the comments or carry the discussion over to our Twitter or Facebook.
Editors' Recommendations:
Follow us on Flipboard, Google News, or Apple News