Nintendo is running a HUGE eShop sale for E3
Kevin, I'm going to need a raise to buy all of these games.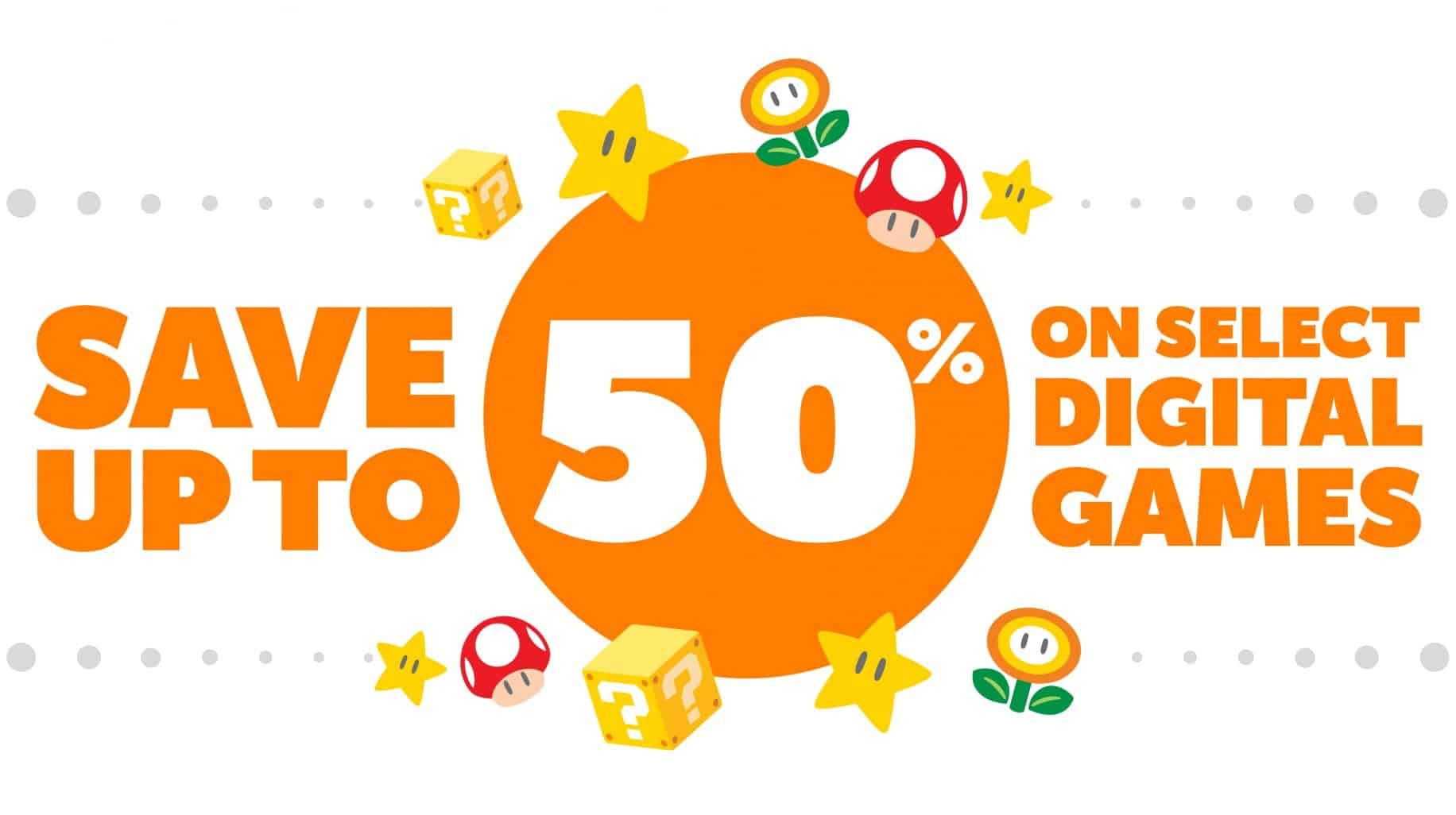 To celebrate E3, and perhaps to get people to play games that just had sequels and related titles announced, Nintendo is running an absolutely enormous sale on the eShop from now through June 18th at 11:59pm PST.
I'll cover some highlights below, with a full list at the end.
Nintendo Switch Indie Highlights
You don't need me to tell you that of course you should play the major hits like Super Mario Odyssey, Mario Kart 8, and Diablo 3: Eternal Collection, so I'm going to highlight some of my favorite Switch indies on sale right now!
Celeste
Celeste is a game about climbing a mountain. Mechanically, it's a challenging platformer with a bit of problem-solving, but thematically it tackles mental health, the purpose of living, and the meaning of accomplishment in a way that few games ever have. It's one of my favorite games of all time, it deserves every award it's won, and right now it's on sale for $13.39 from $19.99.
Meet Therabody's All-New TheraFace Mask
TheraFace Mask is a breakthrough FDA-cleared LED skincare mask with added tension-relieving vibration therapy. Clinically proven results include firmer, smoother, healthier-looking skin with a visible reduction in fine lines, wrinkles, and uneven tone in as little as 8 weeks
Celeste also has new, free content coming soon to the Nintendo Switch! Chapter 9 doesn't have a release date yet, but it's getting close and features over 100 new levels and new music by award-winning composer Lena Raine.
Stardew Valley
If you've never played Stardew Valley, I envy you, because it's one of those games that I would absolutely love to play again for the first time.
Stardew Valley is a farming/relationship/building game where you escape modern living to take over your grandfather's old farm in the mountain town of Stardew Valley. It is the comfort game to play, with a nearly endless stream of relaxing, cozy things to do. I personally have hundreds of hours in this one and they were all well spent.
Stardew Valley also has multiplayer now, with the 1.4 quality of life patch coming soon. You can pick it up for $11.99, on sale from $14.99.
Dead Cells
Dead Cells is the game that answers the question, "What if Symphony of the Night had random weapons, items, upgrades, and levels and you could play through it in 1-2 hours?" It's an incredible, procedurally-generated Metroidvania and one of the best 2D action platformers of the last few years. I absolutely love this game and can't say enough good things about it.
Dead Cells also recently got the enormous Rise of the Giant DLC for free, so it's brimming with monsters to fight, weapons to wield, and places to explore. You can find it in the sale for $19.99 on sale from $24.99.
Hollow Knight
The first thing that strikes me about Hollow Knight is the visual presentation because my goodness is this game gorgeous.
It all looks like a hand-drawn animated film, oozing bleak, grim aesthetic throughout. It plays like a 2D Dark Souls, however, replete with bonfire-like checkpointing, invincibility frames, enemy wind-up times, a desolate, unforgiving world on the brink, minimal handholding, and powerful bosses.
If you like this one, you'll be thrilled to know that the sequel, Hollow Knight: Silksong was announced earlier this year and features one of this game's best characters, Hornet. Hollow Knight is on sale for $7.50, down from $15.00.
Crypt of the Necrodancer
Crypt of the Necrodancer is a roguelike beat-em-up where you move to the rhythm of the music, finding upgrades and fighting minions and bosses along the way. It's truly a "What if Rogue was a rhythm game?" and features one of my all-time game soundtracks. Plus you can grab a friend for excellent, two-player local co-op where you totally won't want to kill each other when you inevitably get wrecked! Aw, at least you got annihilated as a team.
If you end up loving this one, the ambitious Legend of Zelda crossover comes out this Thursday in the form of Cadence of Hyrule, a Zelda game made with the same mechanics as Necrodancer! I'm pumped!
And honestly, this sale is the most unbelievable, because Crypt of the Necrodancer is down to a paltry $3.99 from $19.99, the deepest discount its ever seen on the Switch, to my knowledge. Don't sleep on this one!
Honorable mention: Legend of Zelda – A Link Between Worlds (3DS)
I know I said Switch games, but some 3DS titles are on sale, too, and I don't want to skip this one.
I remember thinking, "There's no way Link to the Past could get a sequel that does it justice!" and then realizing just how wrong I was. Legend of Zelda: A Link Between Worlds is an excellent Zelda game and easily one of the best titles in the entire 3DS library. You can find it on sale for $14.99, down from $19.99.
Full Nintendo Switch Sale
Super Mario Odyssey – $40.19 ($59.99)
Mortal Kombat 11 – $49.79 ($59.99)
Final Fantasy 7 – $12.79 ($15.99)
Mario Kart 8 Deluxe – $40.19 ($59.99)
Cuphead – $16.99 ($19.99)
Diablo 3: Eternal Collection – $39.99 ($59.99)
Mario Tennis Aces – $40.19 ($59.99)
Civilization VI – $40.19 ($59.99)
Monster Hunter Generations Ultimate – $29.99 ($59.99)
Donkey Kong Country: Tropical Freeze – $40.19 ($59.99)
Dragon Ball Fighterz – $41.99 ($59.99)
Wolfenstein II: The New Colossus – $29.99 ($59.99)
Travis Strikes Again: No More Heroes – $20.99 ($29.99)
Kirby Star Allies – $40.19 ($59.99)
Just Dance 2019 – $19.99 ($39.99)
Unravel Two – $9.99 ($19.99)
Fire Emblem Warriors – $40.19 ($59.99)
Celeste – $13.39 ($19.99)
Final Fantasy X/X-2 HD Remaster – $39.99 ($49.99)
Xenoblade Chronicles 2 – $26.79 ($39.99)
Rocket League – $9.99 ($19.99)
Crypt of the Necrodancer: Nintendo Switch Edition – $3.99 ($19.99)
Hyrule Warriors: Definitive Edition – $40.19 ($59.99)
NBA 2K Playgrounds 2 – $14.99 ($29.99)
SNK Heroines: Tag Team Frenzy – $29.99 ($49.99)
Undertale – $11.24 ($14.99)
Crash Bandicoot N. Sane Trilogy – $29.99 ($39.99)
Dark Souls: Remastered – $27.99 ($39.99)
DOOM – $29.99 ($59.99)
Starlink: Battle for Atlas Deluxe Edition – $39.99 ($79.99)
Mega Man 11 – $23.99 ($29.99)
Stardew Valley – $11.99 ($14.99)
Shantae: Half-Genie Hero – $9.99 ($19.99)
The Messenger – $13.99 ($19.99)
FIFA 19 – $23.99 ($59.99)
Dead Cells – $19.99 ($24.99)
The Elder Scrolls V: Skyrim – $29.99 ($59.99)
Disagaea 1 Complete – $29.99 ($49.99)
Okami HD – $14.99 ($19.99)
Monster Boy and the Cursed Kingdom – $33.99 ($39.99)
Final Fantasy IX – $16.79 ($20.99)
Katamari Damacy REROLL – $20.99 ($29.99)
Overcooked! 2 – $17.49 ($24.99)
Wargroove – $13.39 ($19.99)
Tales of Vesperia: Definitive Edition – $34.99 ($49.99)
Hollow Knight – $7.50 ($15.00)
Darksiders Warmastered Edition – $23.99 ($29.99)
Mario + Rabbids: Kingdom Battle Gold Edition – $26.39 ($79.99)
Phoenix Wright: Ace Attorney Trilogy – $23.99 ($29.99)
This eShop extravaganza ends June 18th at 11:59pm Pacific Standard Time.
What do you think? Plan on picking any of these Nintendo games up during the sale? Let us know down below in the comments or carry the discussion over to our Twitter or Facebook.
Editors' Recommendations:
Follow us on Flipboard, Google News, or Apple News