After this holiday season, Nintendo will no longer make the NES and SNES Classic consoles
You better hurry.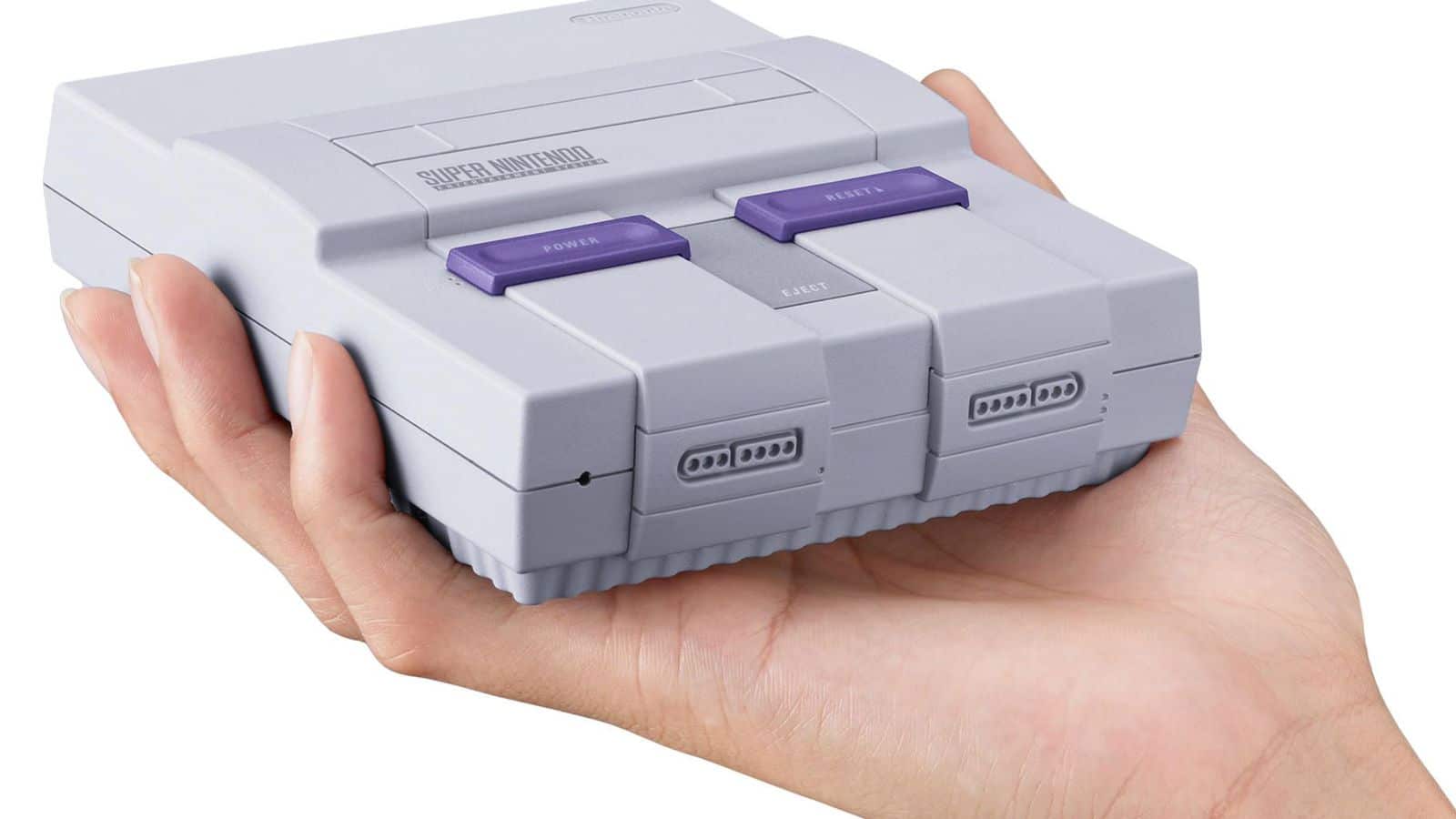 If you've been holding off to purchase either the NES Classic or SNES classic, don't wait any longer. According to Nintendo of America's President, Reggie Fils-Aime, the comeback tour for the little retro consoles are almost at an end.
While being interviewed by Hollywood Reporter, Fils-Aime said that this would be the last holiday season for Nintendo fans to pick one up. Once the shelves are clear, that'll be the end of the product – Nintendo isn't planning on making any more.
"We've said that the current systems are the extent of our classic program," Fils-Aime said. "From an Americas' perspective, these products are going to be available through the holiday season and once they sell out, they're gone. And that's it."
There's always retro releases from Nintendo Switch Online
Sad news for retro lovers, although there is a light at the end of the tunnel. Reggie goes on to say that fans can still experience that classic content on Nintendo Switch Online. Now, that's great, and all – but only NES era games are on the service currently. Nintendo has a massive back-catalog of retro games spanning multiple consoles.
Is this a hint that future Nintendo Switch Online content will include SNES games? We want to think so, which makes the unmentioned games coming in January even more intriguing.
Could we see an N64 Classic?
Back in November, Reggie quoted as saying "there's nothing in our planning horizon" for other retro consoles, like an N64 Classic. We don't know how long a timeframe that is. It's entirely possible that with a clean slate from the NES and SNES no longer being produced, that Nintendo will look to adding another Classic console to the collection.
If you still want one of the tiny consoles for your collection, retailers like Amazon still have some stock of both the NES Classic and SNES Classic. They also seem to be at the manufacturer's suggested price (for now).
Do you own one? Plan on getting one before they are gone forever? Let us know down below in the comments or carry the discussion over to our Twitter or Facebook.
Editors' Recommendations:
Follow us on Flipboard, Google News, or Apple News