Sony replaces PlayStation 5 lineup with new slimmer, sexier PS5
The refresh of the PlayStation 5 line is both lighter and thinner than the current models.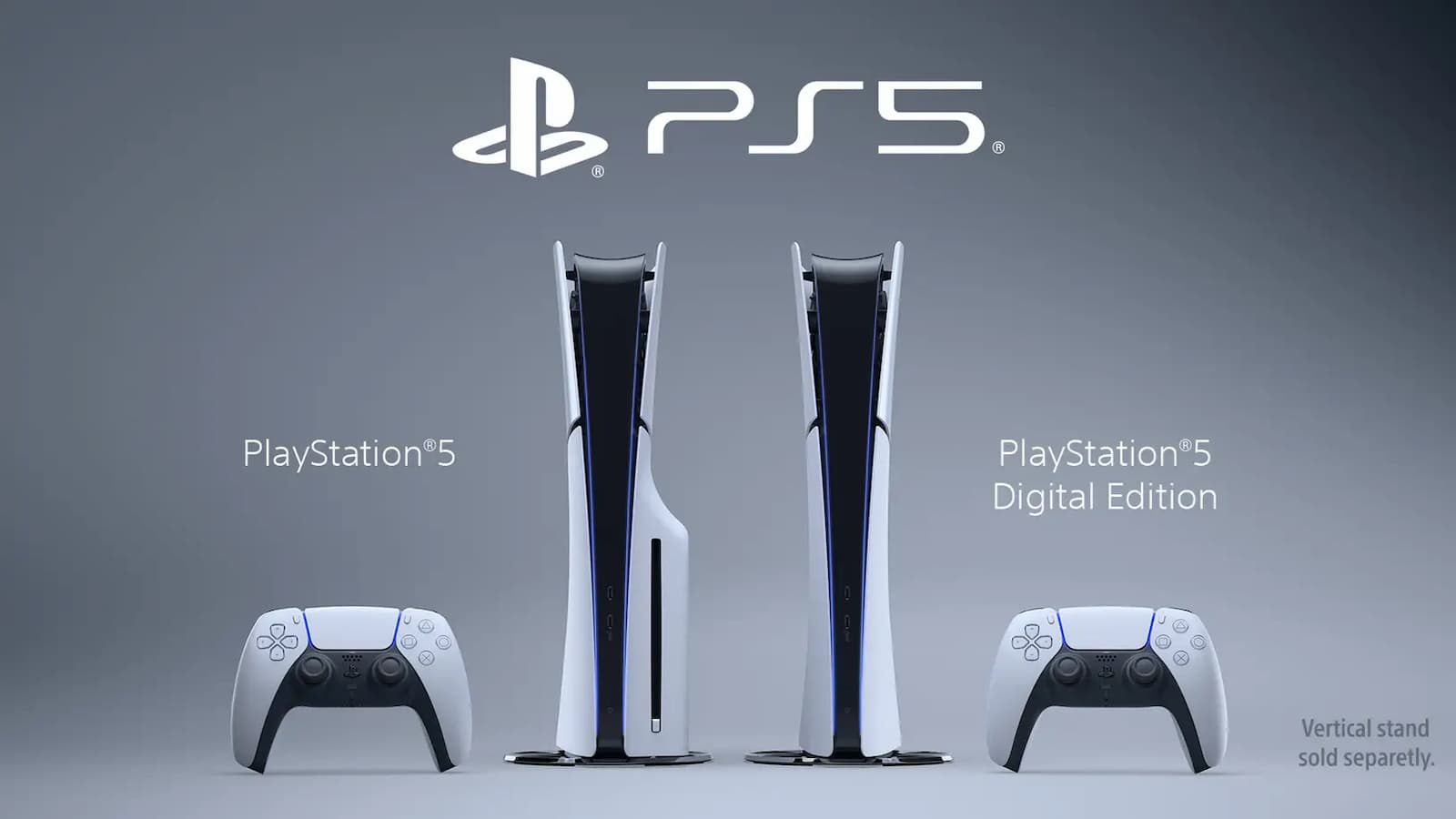 Today, Sony announced that they're replacing their current PlayStation 5 and PS5 Digital Edition models with slimmer versions this November. Not only that but they're getting updated in terms of ports and all-around structure.
There will be two models: PS5 and PS5 Digital Edition.
As the names suggest, one comes with a physical Blu-Ray disc drive, and one doesn't. But you'll be able to buy an additional Blu-Ray drive for $79.99, which attaches to the side of the system as if it were the normal PS5.
According to their blog post detailing the changeup, the new systems will be lighter and less bulky than what's currently available, thus making them the PS5 Slim consoles that Sony eventually offers for each generation.
The volume will be reduced by a whopping 30%, and it'll be lighter by between 18% and 24%, depending on your console choice.
This news comes as no shock to those who have been paying attention to video games and hardware for the past ten months. This has been an ongoing story since December 2022.
Back in December, we detailed a rumor about a "modular" PlayStation 5, which offered a detachable disc drive accessory. This is clearly the outcome of that rumor.
Since then, additional rumors and video leaks have added fuel to the fire. But, it was the Microsoft court case against the FTC that really blew it all wide open in July.
Their internal documents went into the public record, and they detailed their thoughts about a PlayStation 5 Slim. While they were a tad off about the final pricing, the fact that they talked about it was a big deal at the time.
Once the current lineup of PlayStation 5 is dried up after November, they'll officially discontinue it in lieu of the new models. But it'll give people a new option as we head into the holidays.
The new slim PlayStation 5 will retail for $499.99, with the Digital Edition at $449.99. You'll be able to buy the additional, detachable Blu-Ray drive for $79.99.
Have any thoughts on this? Drop us a line below in the comments, or carry the discussion to our Twitter or Facebook.
Editors' Recommendations:
Follow us on Flipboard, Google News, or Apple News