If you want to wirelessly charge your AirPods, this PowerPod case is for you
Maybe it's time to stop holding your breath for Apple's AirPower charger.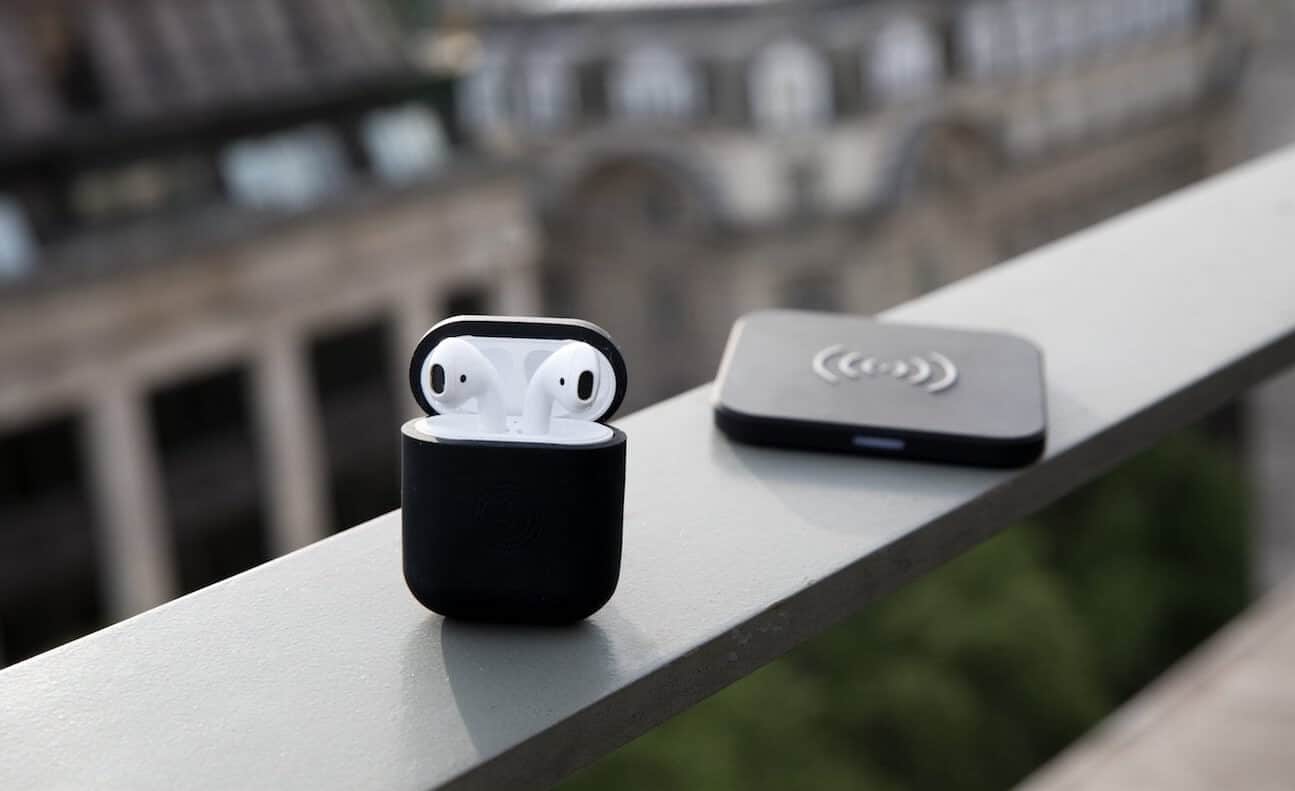 A year later and still the AirPower charger from Apple is nowhere to be seen. Unveiled at the iPhone X press event last year, the mat that could charge three devices at a time is still floating in the ether.
Currently, you're stuck charging your wireless AirPods via plugging in a cable. Not cool for the swank factor of the AirPods themselves. If you want to untether yourself and use a Qi-enabled charging mat, you should take a look at the PowerPod Case.
Originally funded on Kickstarter, it's now available on Amazon. The silicone case slides over your AirPods case and adds wireless charging through a Qi charging coil. Placing the case face-down on any Qi-compatible pad will then charge your AirPods. Unlike the tardy AirPods case from Apple, there's no external LED to show you when charging is finished so you'll have to rely on any indicator that your Qi pad may have.
It doesn't really add much heft to your AirPods case and adds some level of scratch and shock protection to your case. That black silicone will show lint like nobody's business, so that's something to consider.
Also, remember that wireless charging creates a substantial amount of heat; this is common on any Qi device, but there are not many Qi devices that you then insert into your ears. It might be odd having your AirPods warm to the touch when removing from them from the case.
Still, for $35 it's likely a lot cheaper than the AirPower system will be when if it arrives. Apple has its next press event in just a few days, so maybe we'll find out then. Until that happens, this is the simplest way to add wireless charging to your precious AirPods.
You can snag the PowerPad wireless charging case for $34.99 plus shipping on Amazon.
What do you think about this case? Going to wait for the Apple version? Let us know in the comments below.
For more tech news, make sure to check out:
Follow us on Flipboard, Google News, or Apple News