With Apple's press event only days away, we now have leaked 6.1-inch iPhone images and prices
Leaks, leaks everywhere.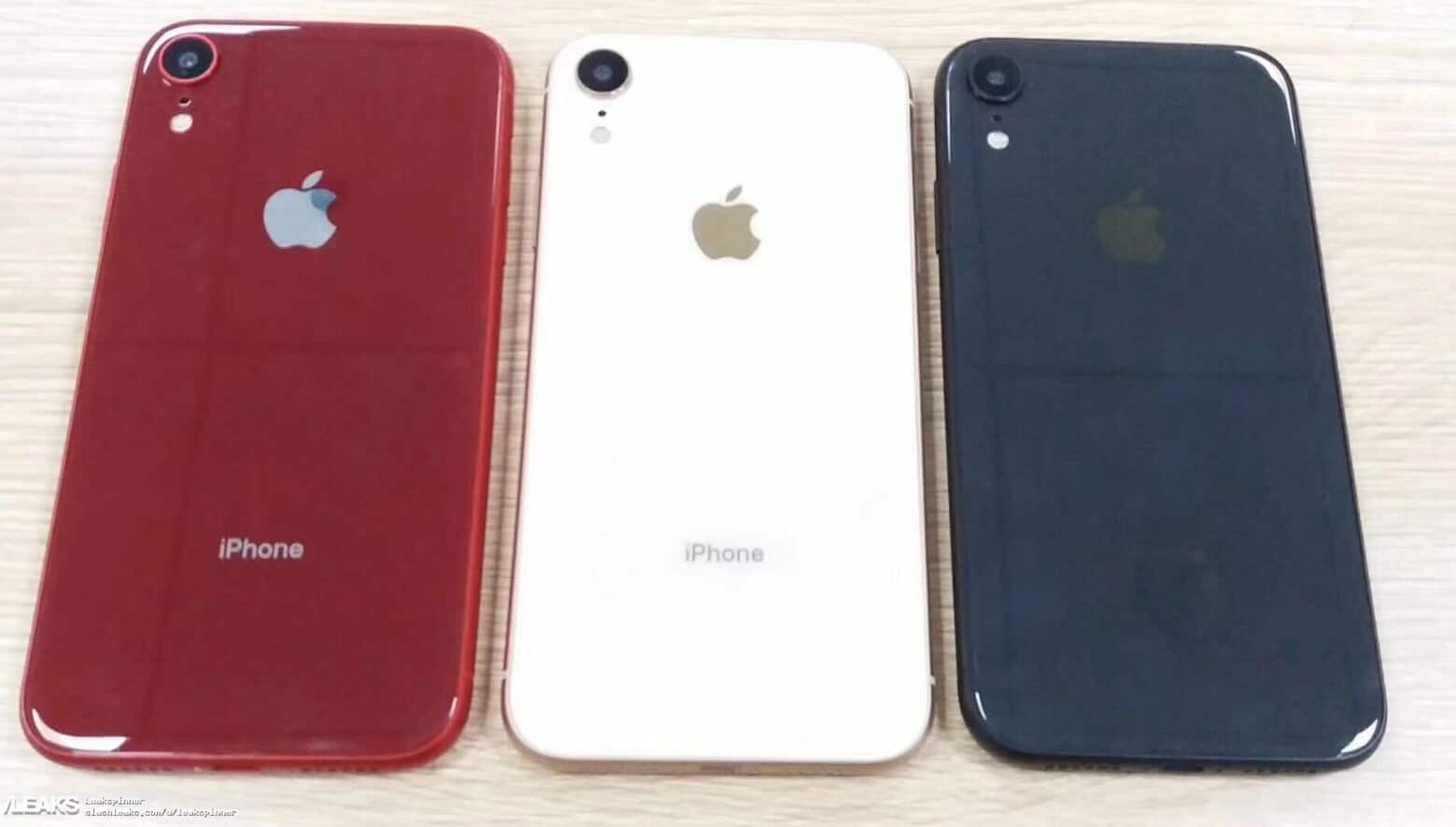 On Wednesday, Apple is holding its "Gather round" press event in Cupertino, California.
At the event, we're likely to see the arrival of three all-new iPhones. One of those, the so-called iPhone Xc or iPhone Xr, was the focus of a weekend leak.
Serial leaker Ben Geskin published images purportedly showing prototypes of the long-rumored 6.1-inch LCD iPhone.
The photos show the phone in multiple colors including red, white, blue, gold, black, and pink. Previous rumors had suggested the new iPhone would launch in various colors, just like the iPhone 5c did back in 2013.
The 6.1-inch iPhone is likely to be joined by two slightly more expensive OLED models, the 5.8-inch iPhone Xs and 6.5-inch iPhone Xs Max.
Meanwhile, we're hearing more about what those handsets might cost. In a separate Twitter post, Geskin lists the prices as:
64GB
XS Max – 1149€/$999
XS – 1029€/$899
XC – 799€/$699
256GB
XS Max – 1349€/$1149
XS – 1189€/$1049
XC – 969€/$849
512GB
XS Max – 1479€/$1299
XS – 1369€/$1199
Besides new iPhones, Wednesday's event could feature an all-new Apple Watch, and two next-generation iPad Pro tablets, including 11-inch and 12.9-inch models. New Macs could also make an appearance.
Once again, Apple's planning to live-stream the event through its website and on Apple TV. The company has already posted a landing page for the event, as well as the requirements.
With this landing page, it opens up the event to more users, as previous events required the Safari browser to watch.
If you plan on watching the event through Apple TV, you'll want to download the Apple Events app from the Apple TV App Store. To stream via AirPlay, you'll need a 2nd generation or later Apple TV with the latest updates.
Otherwise, just click on the landing page link mentioned above from your computer or mobile device right before the start of the event.
Are you excited about this week's Apple event? Which new products might you buy? Let us know below.
In related news: