Qualcomm debuts powerful laptop-grade Snapdragon X Elite chip
Get ready to see some proper competition to Apple's M series Silicon.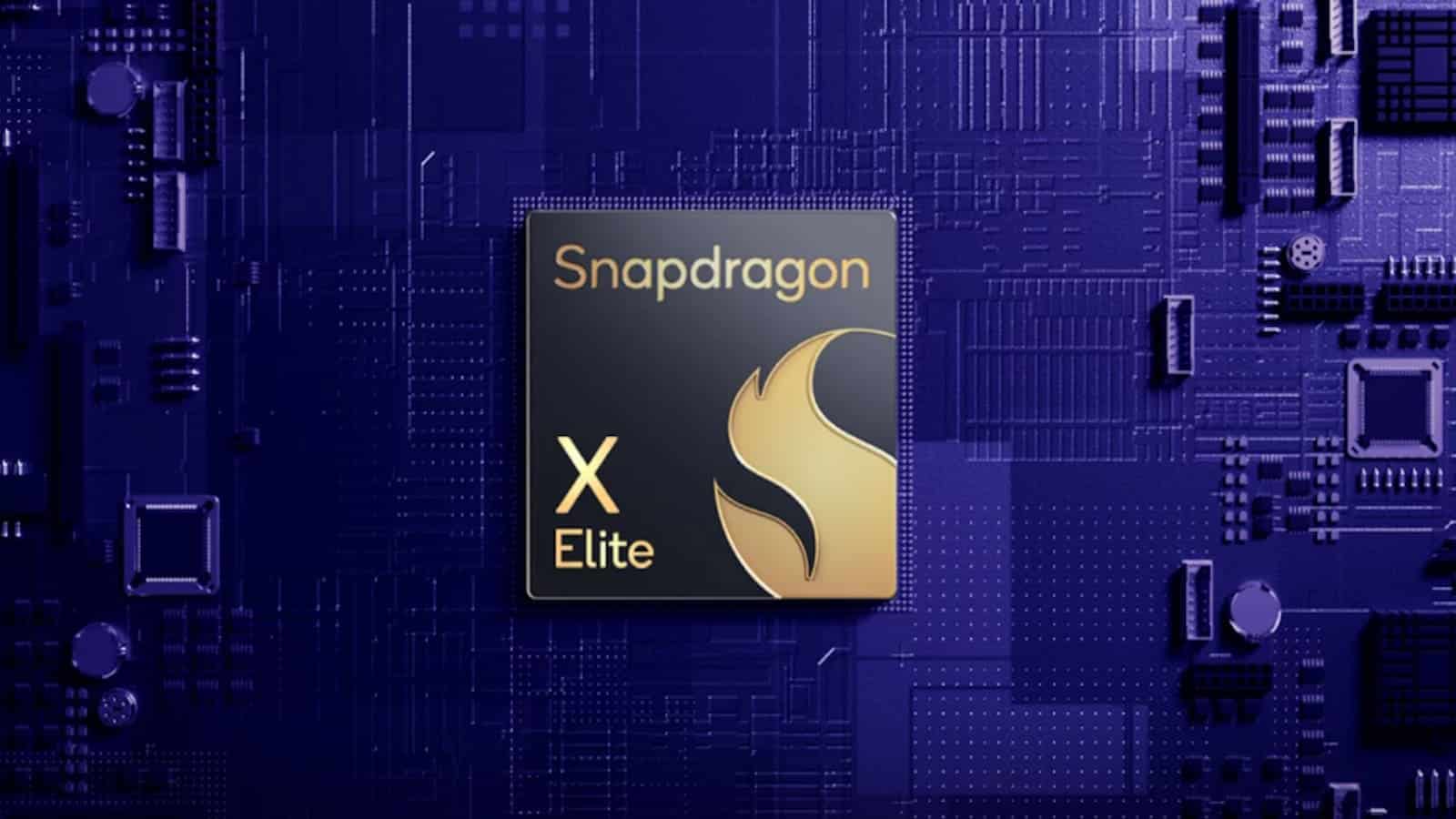 Qualcomm's Snapdragon Summit has finally started, and on its very first day, the chip-maker has dropped a bomb with its new laptop-grade chip, Snapdragon X Elite.
Qualcomm has been trying its hands in the laptop chipset market for the past few years. But the company's venture in the new territory has been unsuccessful, to say the least.
The Qualcomm laptop processors weren't bad. They had good connectivity and AI features, but the processors were way behind their competitors, like the Apple M1 for example, in performance. 
But it all started to change back in 2021 when Qualcomm acquired Nuvia and started the development of its custom Arm-based Oryon CPU core. Now, with the Snapdragon X Elite, Qualcomm feels ready to compete in the big leagues.
Qualcomm Snapdragon X Elite specs
Qualcomm Snapdragon X Elite
CPU Configuration
12x Oryon @ 3.8GHz
(single and dual-core 4.3GHz boost)
GPU
Adreno (4.6TFLOPS)
DSP
Hexagon (45 TOPs)
RAM
LPDDR5x (8533MT/s) up to 64GB
Storage

UFS 4.0
NVMe over PCIe Gen 4
SD v3.0
Process
4nm
Display

4K60 triple display
5K60 dual display
Camera support

64MP single
36MP dual
Video capture

4K HDR
H.264, HEVC, AV1 decode
Video playback

4K HDR @ 120fps
H.264, HEVC, VP9, AV1 decode
Wireless

Wi-Fi 7
Bluetooth 5.4
Modem
Snapdragon X65
10Gbps down
3.5Gbps up
5G sub-6GHz and mmWave
The Snapdragon X Elite sports 12 64-bit custom Oryon CPU cores distributed among three clusters. These cores have a clock speed of 3.8GHz and a large 42MB total cache pool across the CPU. Qualcomm didn't provide specific cache information. 
However, one of two of these cores can hit the clock speed of 4.25GHz in the boost mode for additional single-threaded performance.
According to the company, this is the first CPU core based on the Arm architecture that crosses the 4GHz mark.
In addition, Qualcomm is also making some unprecedented claims regarding both power and efficiency. However, we are not sure if the claims have any merits to them.
Regarding the memory, the Snapdragon X Elite features an 8,533 MT/s LPDDR5X interface for up to 64GB RAM and 136GB/s of bandwidth.
External connections sum up to three USB 4 connections, two USB 3.2 Gen2 connections, and one eUSB interface supported. 
In terms of storage, there's faster UFS 4.0 NVMe support for typical laptop solutions. Lastly, you need to remember Qualcomm isn't marketing the Snapdragon X Elite as a gaming processor.
If not for gaming, what does the Snapdragon X Elite have to offer?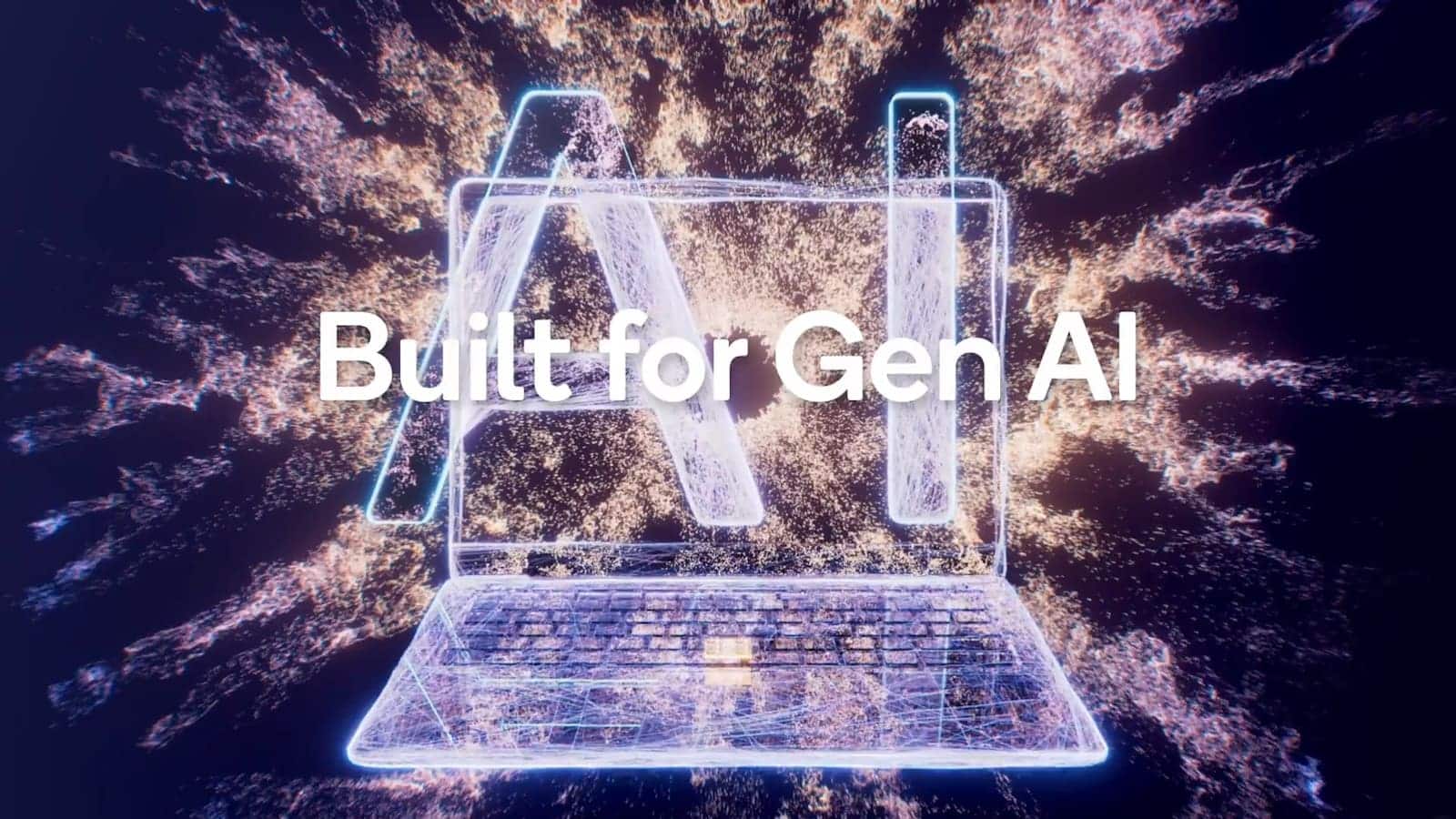 The biggest promise the Snapdragon X Elite brings to the table is Artificial intelligence. Qualcomm is doubling down with the implementation of AI.
The latest Hexagon NPU boasts 45 TOPs of calculation power, which far surpasses Snapdragon 8cx Gen 3's 29 TOPs number. According to Qualcomm, the chip has enough power to run on-device inferencing and generative AI.
In other specs, the chip supports H.264, HEVC, and AV1 hardware video decoding and encoding. the Qualcomm connectivity suite is also here with Wi-Fi 6, 6E, and 7 availability. Also compatible with Bluetooth 5.4, complete with Snapdragon Sound.
In terms of cellular connectivity, the Snapdragon X65 modem is there, which supports 5G with up to 10Gbps down and 3.5Gbps up speed – supports both mmWave and sub-6GHz bands.
The new X Elite chips also support Qualcomm's Snapdragon Seamless technology, enabling users to share content across all Snapdragon-powered devices with ease. The first laptops powered by the new Snapdragon X Elite are expected to arrive in mid-2024.
What is Snapdragon Seamless?
Well, during the Snapdragon Summit, Qualcomm also announced the "Snapdragon Seamless."
It is a cross-platform technology that enables continuity between Android, Windows, and other Snapdragon devices (like headphones with Qualcomm chips). Basically, with Snapdragon Seamless, users will be able to locate and share information with each other.
It's a new technology and will be available with Snapdragon 8 Gen 3 smartphones, Windows laptops powered by Snapdragon X Elite when they launch in 2024, and accessories with Qualcomm chips.
Mouse and keyboard will work seamlessly across PCs, phones, and tablets.
You can simply drag and drop files across different devices.
Enables intelligent switch on Earbuds based on th audio source.
XR can enhance the capabilities of a smartphone.
Now, Qualcomm is not achieving all these on its own. The company is doing it in collaboration with other tech giants like Google, Microsoft, Xiaomi, Honor, Lenovo, and OPPO.
Have any thoughts on this? Drop us a line below in the comments, or carry the discussion to our Twitter or Facebook.
Editors' Recommendations:
Follow us on Flipboard, Google News, or Apple News