Review: EKEN H9R 4K Action Camera
For a Chinese knockoff, it ain't terrible, but should be a lot better.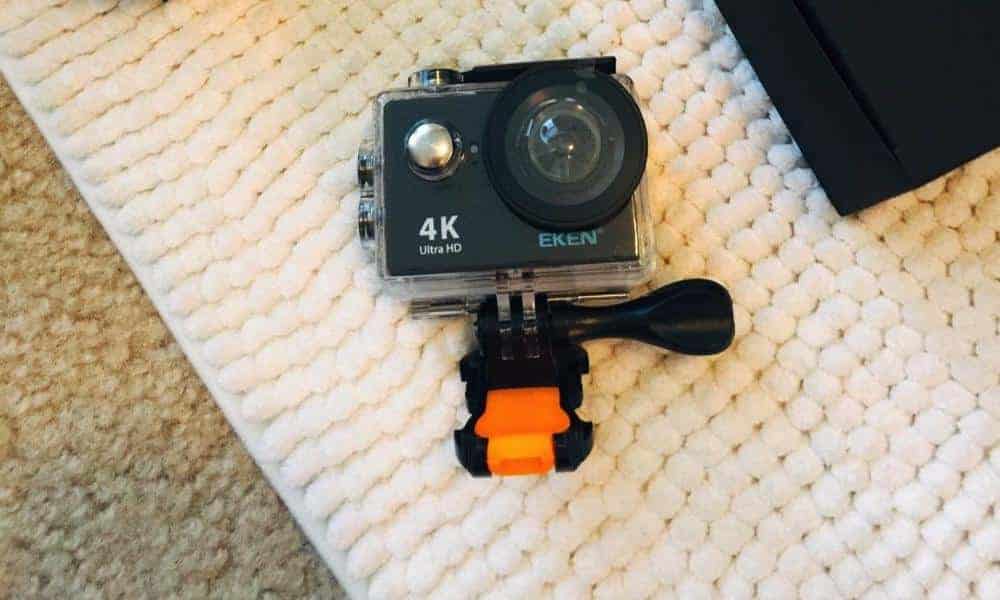 Are you looking to record some extremely extreme sports, bro? If you are, you're probably going to want to pick up a GoPro cam so you can get all those sweet ollies, barrel rolls, double backflips and parkour fails up on Youtube without any delay.
What's that? Oh, you aren't willing to pay $399+ for an actual GoPro? Well, luckily there's a plethora of cheap alternatives out there which you can scoop to practice catching sweet footage on without dropping a car payment. Meet the EKEN H9R 4K Action Camera.
I'd love to tell you that this camera is a glorious and a cheap alternative to GoPro, even to an older one like the Hero 3, but it isn't. It looks like the Hero 4 and can supposedly record in 4K at 25FPS, as well as 1080p 60FPS, and all the other lesser qualities that don't actually matter. But, you'd be fooling yourself if you thought the quality was even remotely close by comparison.
My iPhone 7 Plus records 1080p at 60FPS and makes this supposed 4K camera look like a blurry, pixelated mess. Even in an extremely well-lit room, EKEN's camera sensors are relatively low quality despite the hardware itself looking pretty nice. This is a real shame because at first glance it seems like a quality product.
Image: Amazon
On top of that, the EKEN also comes with all the accessories you'd probably want right out of the box – including an assortment of mounting stands for your wrist/dashboard/helmet, a tripod, a waterproof case, and an extra battery and charger. I was legit excited to take this baby for a spin when I got it, but the low quality of the images was a real let down even though the price is fantastic.
With all of that said though, EKEN's 4K camera can record in 25FPS at what appears to be 4K resolution, but it doesn't look any nicer than the 1080p setting and takes up a considerably larger amount of space on your memory card.
Two other noticeable design issues are that the camera interface was very clearly designed for use with a touchscreen product, but of course, this camera doesn't have a touchscreen, because why would it? You've got to use the up and down arrows and the capture button to select menu options which feels absolutely fucking terrible – especially when you have to navigate back up to the X to leave the menu when you really should just be able to tap the X. The camera also has an insane amount of light bleed from the SD card slot. Even with a card in the slot, light still pours out the side.
Image: Amazon
Even with a bunch of complaints, it's hard not to recommend EKEN's camera if for no other reason than so that you can learn how to use this hardware without paying GoPro's obscene prices. At the current sale price of $69.99, it's hard not to suggest this as a good little entry-level action cam and it's cheap enough that if it gets damaged or lost you can easily replace it.
While it doesn't come with the same accessories, the camera sensor in a product like this $40 ActiveOn is far superior to the cheap one used in the EKEN. Still, for the money and the practice, EKEN's camera does a decent job, and you can definitely beat the crap out of it. This camera definitely steps in the right direction, but their hardware just isn't quite there yet to be a great alternative.
Note: For a limited time, Eken extended a special coupon code to KnowTechie readers that brings down the price of this action to just $63. Just use coupon code 77Y9A7WW at checkout via Eken's website.
The EKEN 4K Action Camera was provided to KnowTechie for review by EKEN.
Follow us on Flipboard, Google News, or Apple News