Review: Katana Zero (Nintendo Switch) – Hotline Cyberpunk
Great fun, but the story spirals a bit.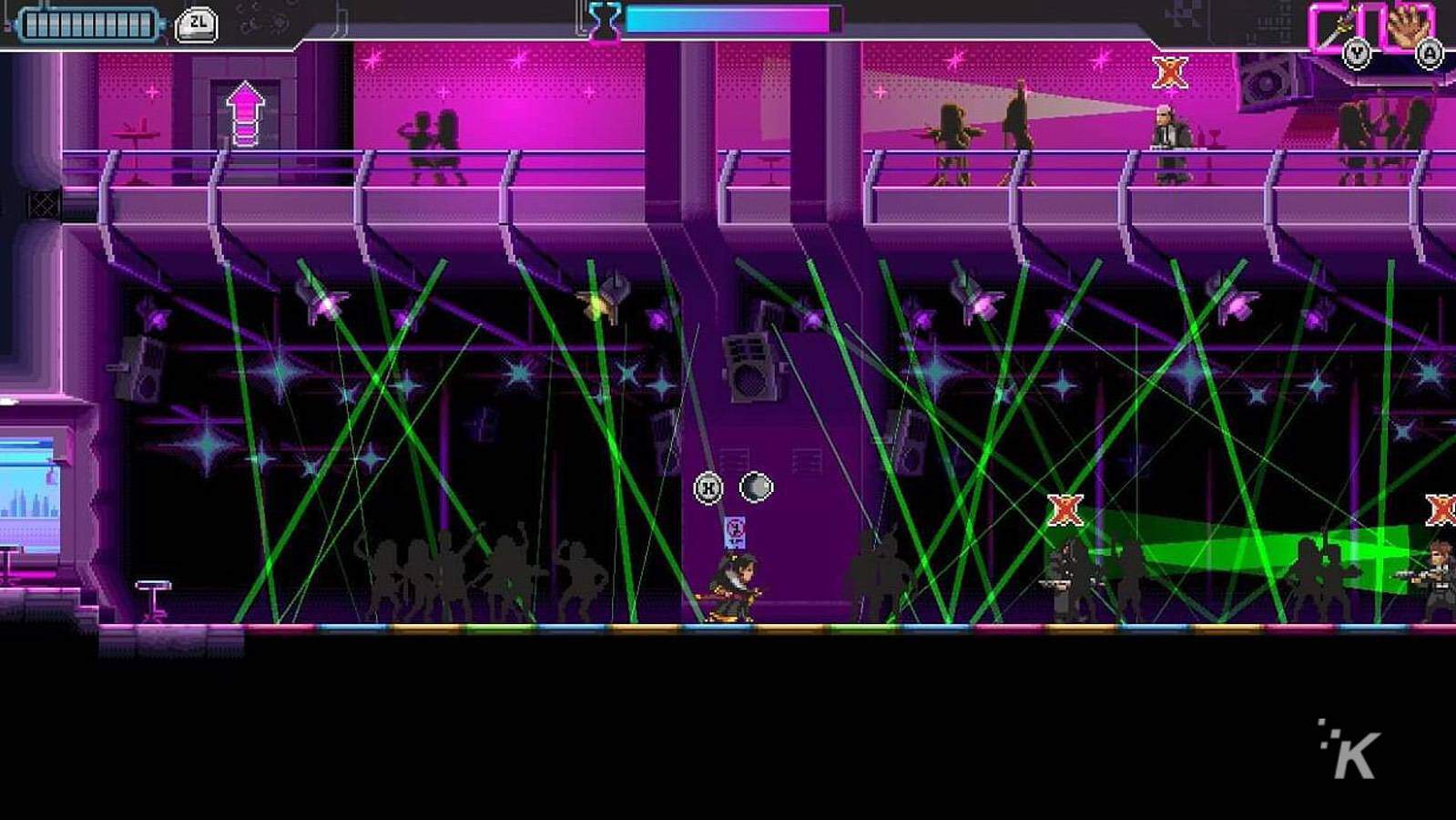 The Good
An awesome and artsy time
While inspired by other games Katana Zero is very unique
Dude, the aesthetics are siiiick
Did I mention that the game is just a blast to play
The Bad
Surprisingly short
The endings I got didn't have a real satisfying payoff and the story was well off the rails
When we were first able to preview Katana Zero at PAX East, I walked away thinking the game had some serious promise. After getting some time to spend with the game, I'm doubling down on how fantastic the game is even though there are a few things keeping the game out of the highest accolades.
In Katana Zero, you play the role of a swordsman that is being tasked to assassinate targets assigned by a corporation or your psychiatrist. It gets a bit fuzzy. On top of being a deadly shadow, your character also has the ability of precognition. This allows you to run through a map, killing anything that moves. If you die, the scenario went wrong and the Samurai starts again. Once you clear the map, you can watch your mayhem at your leisure like a bloody Mozart.
Playing the game relies on timing and awareness, as well as making full use of "The Dragon's" abilities. Once a floor starts, you need to survey your options. Are enemies pacing close enough to doors that you can kill them by kicking the door down? Do they have guns? Are there other weaponry or hazards? Knowing this helps you leave a trail of blood and occasional tears.
Almost every enemy you encounter in Katana Zero can be killed with a single attack
There are bosses here and there as well as heavily armored bad guys that require more strategy to cut down. Some enemies have guns that you can deflect their bullets back at them, unless they have a shotgun. In some cases, it's a matter of speed and agility to kill your enemies, using your ability to slow time helps avoid all sorts of trouble.
For the most part, as enemy types begin to get stale, Katana Zero does find a way to throw some sort of curveball at you. Sometimes, there are like a dozen bad guys in a room and utilizing the stage itself is a better option than running in kamikaze style. In one instance, there's a stockpile of explosives that you can ignite and blow the bad guys sky high, while finishing the reeling stragglers off with your sword.
There are a few moments while playing the game where the mechanics change drastically. There are times when you aren't supposed to kill, so you need to use stealth. There's a little vehicle combat too, which feels more like Teenage Mutant Ninja Turtles than anything else.
My personal favorite was a stage with multiple floors that each had unique gimmicks to them. One floor had a minecart you had to ride, while another had flamethrowers and other special effects items.
Meet Therabody's All-New TheraFace Mask
TheraFace Mask is a breakthrough FDA-cleared LED skincare mask with added tension-relieving vibration therapy. Clinically proven results include firmer, smoother, healthier-looking skin with a visible reduction in fine lines, wrinkles, and uneven tone in as little as 8 weeks
The story in Katana Zero plays out depending on the decisions you make in the game
In-game dialogue options give you choices to dig for information about your past, become confrontational with your handler or other characters or generally be more passive. These choices impact how you are approached but don't generally seem to impact the end of the story from what I can tell. It's cool to see your choices make some form of impact, however.
This impact is seen during little story segments that are intertwined between the levels of action. The loveable little girl, Russian gangster, and sketchy psychiatrist are the NPCs you interact with the most, but there are a few surprises along the way.
Probably the biggest issue within the game is that the story is a very big part of the appeal for the game
It starts incredibly strong and after you find out more and more about the things happening around you and what you are involved in, it gets pretty gripping. Then right as the story crescendos, it goes full Tarantino and gets really confusing. I'm sure this is to set up sequels, but it really takes away from everything to that point and makes the endings a bit convoluted.
Levels have awesome EDM tracks that play while you chop enemies to bits. There's a sense of rhythm and finesse to your murderous path of destruction, but picking up and throwing objects helps you do more damage quicker. The design of each level is deliberate and makes you not only rely on skill, but your brain as well. In fact, with a few exceptions, most screens should only take a minute or so to clear, much like Hotline Miami worked.
Katana Zero in many ways radiates with Hotline Miami energy. There's the EDM soundtrack, gratuitous violence, split-second decision making, and speedy levels. I've played a few games before that tried to piggyback on these ideas before but they couldn't capitalize on it. Katana Zero does it flawlessly while keeping its own identity. Not only do I recommend Katana Zero, but I also recommend you play it just as soon as you can.
Katana Zero is available for Nintendo Switch and PC.
A copy of the game was provided for the purpose of this review. Check out our scoring guide here.
Editors' Recommendations:
The Good
An awesome and artsy time
While inspired by other games Katana Zero is very unique
Dude, the aesthetics are siiiick
Did I mention that the game is just a blast to play
The Bad
Surprisingly short
The endings I got didn't have a real satisfying payoff and the story was well off the rails
Follow us on Flipboard, Google News, or Apple News