Samsung finally addressed why its Galaxy Fold review units keep on breaking
At least they aren't exploding ¯\_(ツ)_/¯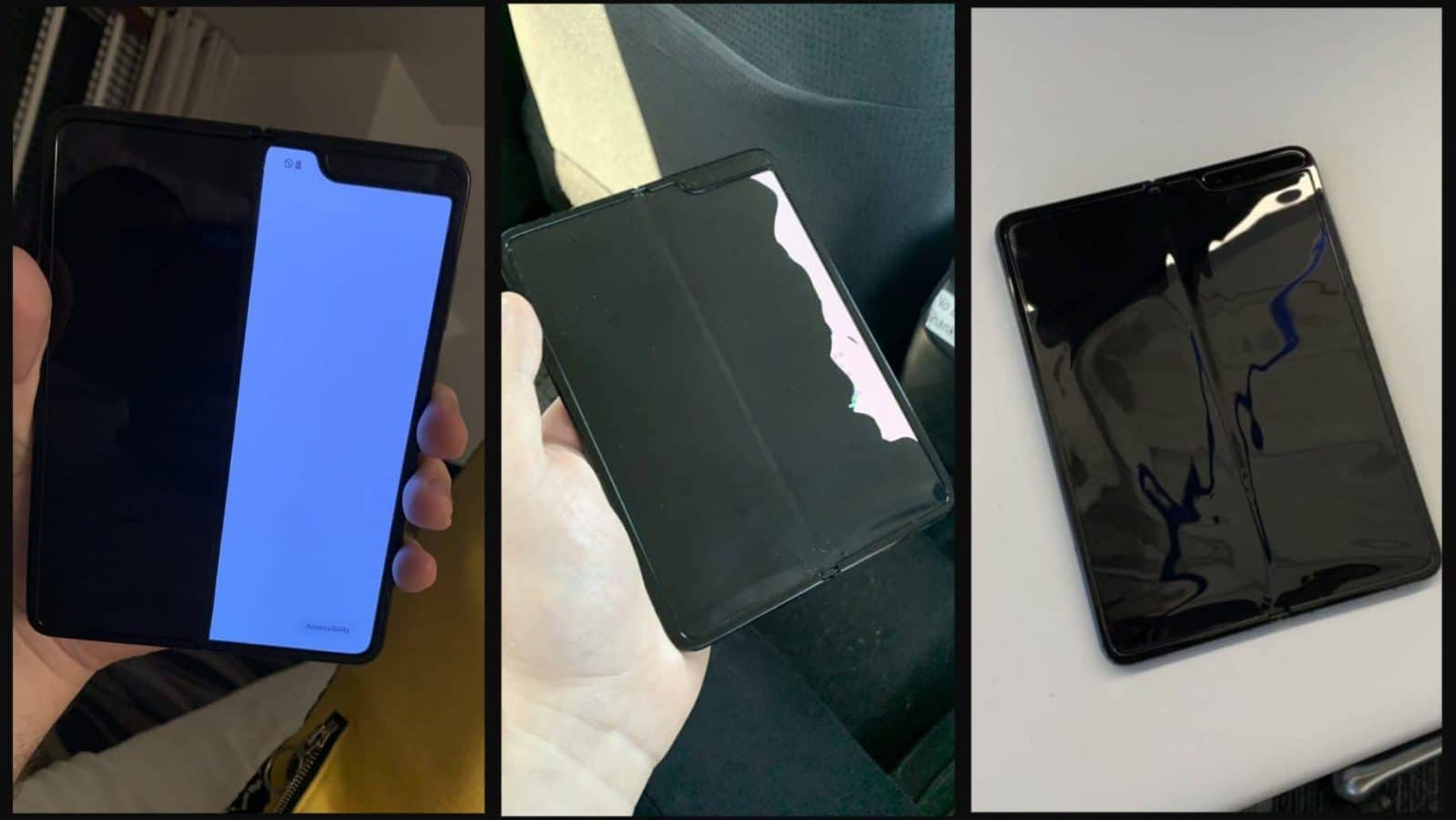 Samsung has a serious public relations problem on their hands right now. Seriously, like a big one.
By now you're probably familiar with the Galaxy Fold. If not, it's basically a $2,000 smartphone that folds. It's the first of its kind to hit the mass market and from what we can tell, preorders on this device have already sold out.
Over the past couple of days, Samsung has been shipping them out to reviewers from various tech outlets to test out. This is where things get ugly. Out of nowhere, Galaxy Fold review units started shitting the bed. The first report came from The Verge. Then CNBC's tech editor, Steve Kovach, shared an image and video on Twitter that shows his Fold spazzing out and eventually dying. Bloomberg's Mark Gurman joined in on the fun sharing a tweet of his defected Galaxy Fold too.
Apparently, the cause of many of these issues is pretty straight forward
The Galaxy Fold has a protective layer over that flexible, plastic OLED screen. Most folks, myself included, would think this is something you have to peel off. Nope. As it turns out, peeling off this protective layer is literally the thing that's causing some (not all) of these devices to stop working. Others are just breaking or bulging or flickering without any real culprit.
While all this was going down, Samsung remained silent. They didn't issue a statement nor did they acknowledge what was going down. Eventually, almost eight hours later, they released a statement:
A limited number of early Galaxy Fold samples were provided to media for review. We have received a few reports regarding the main display on the samples provided. We will thoroughly inspect these units in person to determine the cause of the matter.

Separately, a few reviewers reported having removed the top layer of the display causing damage to the screen. The main display on the Galaxy Fold features a top protective layer, which is part of the display structure designed to protect the screen from unintended scratches. Removing the protective layer or adding adhesives to the main display may cause damage. We will ensure this information is clearly delivered to our customers.
Ok, this really doesn't explain much, other than the fact that removing a plastic layer off the phone's display is what's causing the issue. This statement doesn't offer a definite answer as to what's creating the phone's software to spaz out and stopping to work entirely. Honestly, who knows, but Samsung better get on the case quick because eventually, they have to start shipping these out to customers soon.
As Joe noted in his report yesterday, "If you did pre-order a Galaxy Fold, I'd recommend canceling that order if you can, at least until Samsung can look at the issue and see if it's fixable. If you really want to burn $2K that quickly, it'd be more fun to get twenty Benjamins, fold the stack in half, and take a Zippo to it."
Do you secretly want this phone to fail? Are you bummed out that this is happening? Let us know down below in the comments or carry the discussion over to our Twitter or Facebook.
Editors' Recommendations:
Follow us on Flipboard, Google News, or Apple News